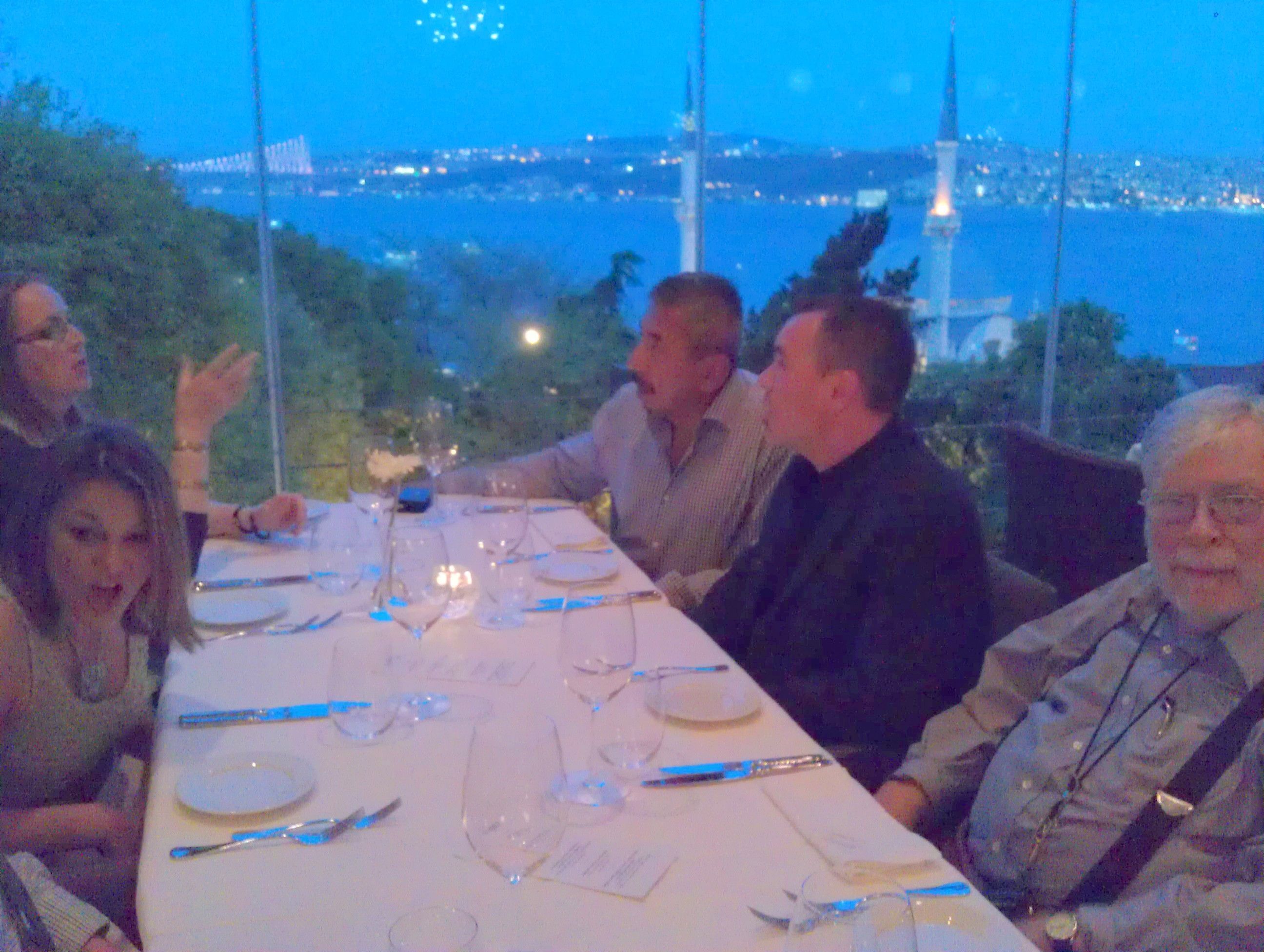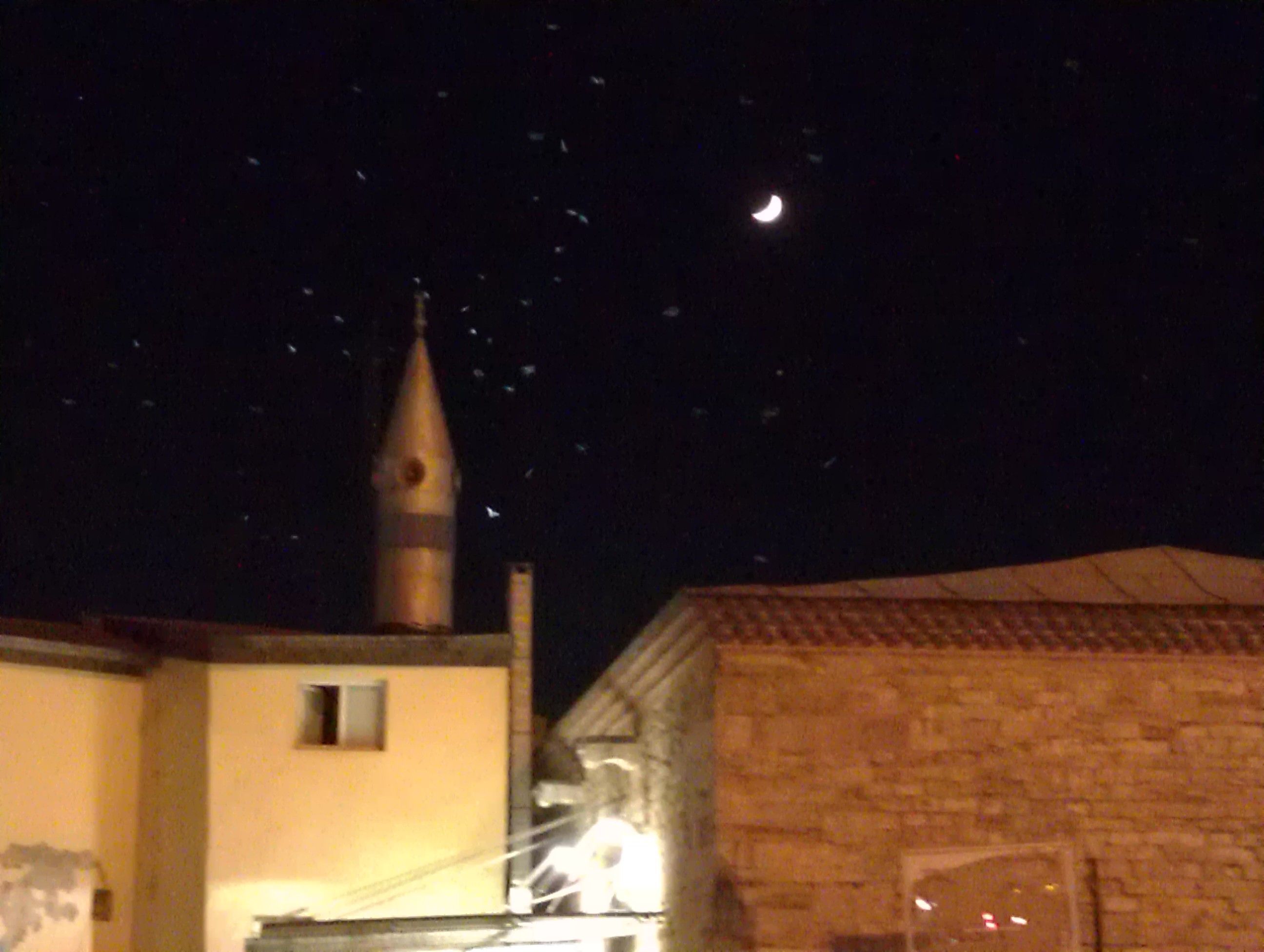 In the past decade, tourism to Istanbul, Turkey has increased significantly, with families from around the world crowding its hotels and restaurants. The year 2011 saw more than 31.3 million visitors pour US$23 billion into the Turkish economy. With a steady flow of tourism dollars, it's no wonder that many of the city's innumerable attractions have been restored, refurbished, updated and priced in keeping with European standards.
Sadly, the City of Seven Hills is not the dirt cheap travel bargain is used to be, but with our savvy advice, Istanbul will be your most affordable and fascinating family vacation ever.
Choosing your Family Friendly Istanbul Hotel
Location, location, location — it's as important in Istanbul as in any other major city. The Old Town district of Sultanahmet is still the most colorful neighborhood for tourists interested in the city's Hellenic, Roman, Byzantine and Ottoman histories, but if you're keen on what's new at Istanbul Modern, or what's being served in the most chic of mezes restaurants, you'll want to stay in Taksim, Kabatas or further up the European side of the Bosphorous. Adventurers with plenty of time to sightsee should consider Urudkoy, the Asian side of the city — rates for hotels and restaurants are much cheaper, authentic local culture abounds but you'll be at the mercy of ferry schedules to get to most of the popular sights.
Tip: Visitors should pick their hotel carefully to minimize the time spent in the considerable traffic. And if you want to see as much as you can despite it, hop on the CitySights double-decker buses which ply the main tourist areas, calling at one of the nearly 30 stops approximately every hour.
Istanbul Hotels around Taksim Square and Pera, the New Town
Many visitors prefer hotels outside the historic district, primarily around the older city heart at Pera and, nearby, the popular Taksim Square. From the Pera district, the classic Tunel – an antique Swiss-style funicular, feeds pedestrians from Pera district down hill to Karakoy. From Karakoy, visitors can walk across the bridge into the Old Town to see Istanbul's major attractions, or board the new and efficient light-rail tram to Sultanahmet/The Old Town.
Families with active children and a larger budget may prefer the contemporary towers with swimming pools and fitness rooms that have sprung up near Taksim Square, around the waterfront Besiktas district. The new Taksim Tunel takes you down the hill towards the water, to the Kabatas stop on the new light-rail tram or, on a limited schedule, to the ferry pier where a boat provides the beautiful views of the water's edge of Sultanahmet area. These cheap Bosphorous ferries leave from the main harbor at Eminonu, site of the Egyptian Spice Market, and another tram stop for a limited route.
Grand Hyatt Istanbul
Taskisla Caddesi, Taksim, Istanbul, Turkey 34437
90.212.368.1234
Rates: $$-$$$$
Located on a hill above the Dolmabahche Palace and near Taksim Square, the large Grand Hyatt Istanbul, is one of the most gracious hotels our family has ever stayed in — and that's saying a lot. For the utmost in modern luxuries and service in the business center of Istanbul, you can't do better. Grand Hyatt guestrooms are very large, accommodating two full beds with room for a crib and a rollaway. We took advantage of the relaxing divan with a roll-up lap desk, the full work desk, WiFi, and courtesies like international plug adaptors for computing. The luxurious marble bathroom had a separate shower stall, full bath and every modcon you can imagine. The 8th floor Concierge level includes an attentive room staff, always poised to help with parcels, additional toiletries or other needs. The Concierge Level Lounge was where we enjoyed a sumptuous breakfast, midday break, glass of Turkish wine and Turkish mezes. The lounge staff made us and many families with young children feel totally welcome as they served fresh pomegranate juice, stuffed grape leaves, turkey slider on soft rolls, chocolate truffles and a variety of savory and sweet treats to guests on that floor. An aerial view of the enormous pool with its paisley mosaic tilework, adjacent tennis court, and colonnaded gardens added to the ambiance worthy of sultans. As fine as the lounge was for snacking, the elegant downstairs restaurant served an even better buffet of Turkish, Arabic and international foods in addition to its a la carte menu.
Kempinski Ciragan Palace
Kempinski Ciragan Palace
Ciragan Caddessi 32, 34349 Istanbul, Turkey
90.212.326.4646
Rates: $$$-$$$$$
The other competitor in this price range is the Kempinski Ciragan Palace, truly palatial, like living in Versailles by the sea. The Ciragan Palace now offers an exciting children's program the Princes and Princesses Program, which treats your kids like royalty.  Upon arrival at the hotel, kids fill out their own specially designed registration and are presented with a backpack that includes the Kids'tanbul brochure featuring pens, and a coloring book. The brochure includes information about kid friendly attractions such as museums, toy stores, bakeries, and other great sites in Istanbul. After donning a Sultan's crown, they get their picture taken, which is presented at checkout, framed by the staff, with the caption, "When I was Prince/Princess at the Ciragan Palace Kempinski." Other great gifts the kids receive include hotel products, a teddy bear, snacks, and macaroons and milk. You'll also be happy to know kids get special treatment at the restaurants, where kids under 6 eat for free, and kids 6-12 get a 50% discount on meals. Babysitting services can also be arranged with the concierge.
Swissotel The Bosphorus
Bayildim Caddesi 2, 34357 Besiktas, Instanbul, Turkey
90.212.326.1100
Rates: $$-$$$$
On a more modest level, but still priced in Euros and catering to expense account travelers, is the comfortable and contemporary Swissôtel The Bosphorus located in landscaped gardens that once belonged to the Dolmabahce Palace. It has 600 Bosphorous view rooms and 16 restaurants, a gym and other fitness facilities and two pools – the outdoor one has an exclusive section for children.
Istanbul Hilton
Cumhuriyet Caddesi, 34367 Istanbul, Turkey
90.212.315.6000
Rates: $$-$$$
In the inland Taksim area is the long popular Hilton, which features balconies in all rooms, larger executive rooms, complimentary breakfast and beverages, two swimming pools and Turkish baths, a kids' pool and playground, and within the spacious grounds, a convention center and jogging track. The hotel's family amenities include babysitting, a children's menu, cribs, high chairs, and a seasonal family package.
Pera Palace Hotel, Jumeirah
Mesrutiyet Caddesi 52, 34430 Tepebasi, Beyoglu, Istanbul, Turkey
90.212.377-4000
Rates: $$$-$$$$$
The classic Pera Palace Hotel, was built as the jumping off point for the legendary Orient Express train. Now part of the elegant Jumeirah group, she has been proudly restored to her ca. 1904 grandeur. Agatha Christie allegedly wrote Murder on the Orient Express there. Once dusty and in need of new stitching on its velvet curtains, the Jumeirah group has spent many millions to burnish the marble and regild the woodwork on this world-famous hotel. Coinciding with its renovation is the newfound popularity of the Pera District, the neighborhood on the eastern side of the Golden Horn that is closest to the Old City of Sultanahmet. New facilities include the restored Agatha restaurant, modern fitness center and classic Turkish bath.
Marmara Pera
Mesrutiyet Caddesi Tepebas, 34430 Instanbul, Turkey 90.212.334.0300
Rates: $$-$$$ The 200-room Marmara Pera is a more moderately priced choice in the Taksim Square area, across from the Tunel entrance and off Istiklal Caddesi, one of the main shopping and nightlife streets. Convenient, modern, and boasting a rooftop pool with spectacular views, this is a good family choice. Rooms were all renovated in mid-2004, are a good size and remain very well kept. Note that in summer, when the rooftop bar is at its busiest, the pool's opening hours are reduced to accommodate the evening bar crowd.
Family Hotels in the Old Town District of Sultanahmet
Despite the traffic that swirls around it, the historic district is a wonderful area for families seeking a different Ottoman experience, particularly in the cooler months. Teens will especially appreciate that the Sultanahmet quarter has retained many of the hallmarks of its days on the round-the-world Hippy Circuit: cheap hostels and budget cafes. In addition to colorful people-watching, it's also the neighborhood best adapted to today's RTW youth, with cyber cafes, laundry services, and "bucket shops" (cheap travel agents) that sell tickets on European low-fare airlines serving Istanbul's Sabiha Airport.
Ayasofya Konaklari
Sogukcesme Sokagi, Sultanahmet, 34400 Istabul, Turkey
90.212.513.3660
Rates: $-$$$
The Touring and Automobile Club of Turkey maintains this charming historic hotel complex with 64 rooms in the Sultanahmet district, on a very quiet lane between the Topkapi Palace and Aghia Sophia Mosque. The nine, 19th-century Ottoman rowhouses, which housed workers from the royal household, were opened to guests in 1986. Today they are decorated with European and Turkish furniture, handmade fabrics and curtains, with pretty Turkish carpets on parquet floors. This is the place for history buffs, where young children will feel like they've been transported back through time to the Ottoman era.
DoubleTree by Hilton Istanbul-Old Town
Urdu Caddesi 31, Beyazit, 34130 Istanbul, Turkey
90.212.453.5800
Rates: $-$$$
Hilton opened the DoubleTree by Hilton Istanbul-Old Town in 2012. The 171-bedroom hotel is set in the heart of Sultanahmet on the Golden Horn peninsula, within walking distance of famous sights including the Blue Mosque, Hagia Sophia, Sultanahmet and Topkapi Palace. It is also the nearest hotel to the intriguing Grand Bazaar, where visitors can purchase exotic goods from Persian rugs and magical spices to leather products and Turkish coffee. Amenities include the yummy chocolate chip cookie on arrival that the brand is known for, as well as a fitness room, sauna, steam room and Turkish bath.
Small Pensions of Sultanahmet Section of Istanbul
You can relish a timeless stay at the restored 18-room green wooden house, the Yesil Ev with its wonderful garden and Pasha Suite (90.212.517.6785); or at the tony Ibrahim Pasha (90.212.518.0394), a small hotel with a lovely roof deck and 20 elegantly furnished rooms. The Empress Zoe (90.212.518.2504) is another intimate hotel recommended for its gardens; check out the family suite with one queen bed and two singles, or their triple suite. These smaller hotels are priced in the €100-€200 range with breakfast.
Dining Well and Often in Istanbul
And the food? Turkish cuisine is comprised of a rich array of appetizers or meze (including hummus and eggplant dips, pita bread, feta cheese salads, spinach pie and stuffed grape leaves), grilled chicken and lamb dishes, kebabs, rice or roasted potatoes, seafood, and tomato and olive oil-based stews. It's a real treat – inexpensive, popular with all ages, and easy to order for the uninitiated.
Families will find many picturesque and tasty restaurants around Sultanahmet – Old Town, though not necessarily the city's newest or best. Other fun and casual places to dine are along the Galata Bridge, which boasts many fresh fish and seafood cafes along its length; and in the Flower Market, where stalls filled with blooms along Istiklal Caddesi are whisked away to allow grill restaurants to open at night. Foodies will have to check out the newer neighborhoods of Ortikoy and Etiler farther north for internationally-priced gourmet fare. Ask your hotel concierge to recommend the current favorite; here are some of ours.
Top Family Friendly Restaurants in Sultanahmet / Old Town Istanbul
The Blue House Hotel or Mavi Ev (90.212.638.9010) has a very pretty, 70-seat restaurant on the rooftop, open April to October. It has wonderful evening views of the illuminated Blue Mosque, and good Turkish food. The hotel has two other small eateries that come recommended.
Pandeli (90.212.522.5534) Still tucked upstairs above the entrance to the Spice Market in Eminonu, Pandeli has reigned over the city's classic lunch spots since 1901. Since the market closes daily at 7:30pm, there's no way to have a proper dinner at this blue and white-tiled legend. But, visitors and nostalgic locals still come for long lunches and afternoons away from the sun to enjoy their Turkish menu. It's a quick tram ride or 15-minute walk from the Blue Mosque.
Istanbul specializes in picturesque dining venues: rooftops, gardens, Bosphorus view patios, under the Galata Bridge and even in underground cisterns. Sarnic Restaurant (212.512.4291) is housed in a former cistern, located just behind the Aghia Sofia Museum, on a historic cobblestone lane of wooden houses, some of the few remaining Victorian-era buildings in the city, which compromise the Ayasofya Konaklari guesthouses. Its menu of Turkish and continental entrees is well prepared but it's expensive; guests come for the exposed brick walls and arched tunnels that date back to the 6th century.
Dining in the New Town of Istanbul
Degustasyon (212.292.0667) is about atmosphere, not food. It's one in a long line of fish-themed restaurants in the so-called Balkik Pazar or Fish Market of Beyoglu, but it has a nice rooftop deck and the food is good. The ample meze or appetizer course will lead you, most likely, to a fish dish; the choice is yours when offered a full tray of candidates. If you're lucky, another table will have commissioned the house band to play, which brings the whole place to life. At our visit, a table of teenage Turkish girls clapped and danced to the energetic music, lending a very special air to the place as you can see in this video. It's also just steps away from the bustling nightlife of the incomparable pedestrian thoroughfare of Istiklal, with its nightclubs and street life.
Kebap (212.293.6759) is dominated by stylish black marble table tops and discreet glass partitions but it's really just a small, hip kebap grill where pide, a flatbread Turkish pizza, is the specialty. Whether you dine indoors or out on the Bosphorus view terrace, there's a selection of paynirli (a pita like bread stuffed with cheese, vegetables and sometimes ground meat), Turkish appetizers and the pide in small, medium or family sizes to suit all palates. About a 10 minute walk from Taksim Square.
Topaz (212.249.1001) is costly, chic, packed with diplomats and politicians, and among Istanbul's currrent crop of restaurants with international calibre menus and wine lists. At Topaz, the spare interior allows diners to focus on the stunning view over the Bosphorus, with the glittering Bosphorus Bridge gleaming red, white, blue and green in the distance. A range of elegant appetizers, artfully presented, play on the classic Turkish mezes platter of vegetables, dips and purees. Stuffed zucchini flowers, seafood soup with saffron, moist chicken kebaps, and lamb are among the delicious entrees. A wonderful place to celebrate a special event.
For more information, hotel and restaurant suggestions, the following websites may be helpful in your trip planning: Go to Turkey; Istanbul City; Istanbul in English
Additional reporting by Ron Bozman.
Dear Reader: This page may contain affiliate links which may earn a commission if you click through and make a purchase. Our independent journalism is not influenced by any advertiser or commercial initiative unless it is clearly marked as sponsored content. As travel products change, please be sure to reconfirm all details and stay up to date with current events to ensure a safe and successful trip.
---