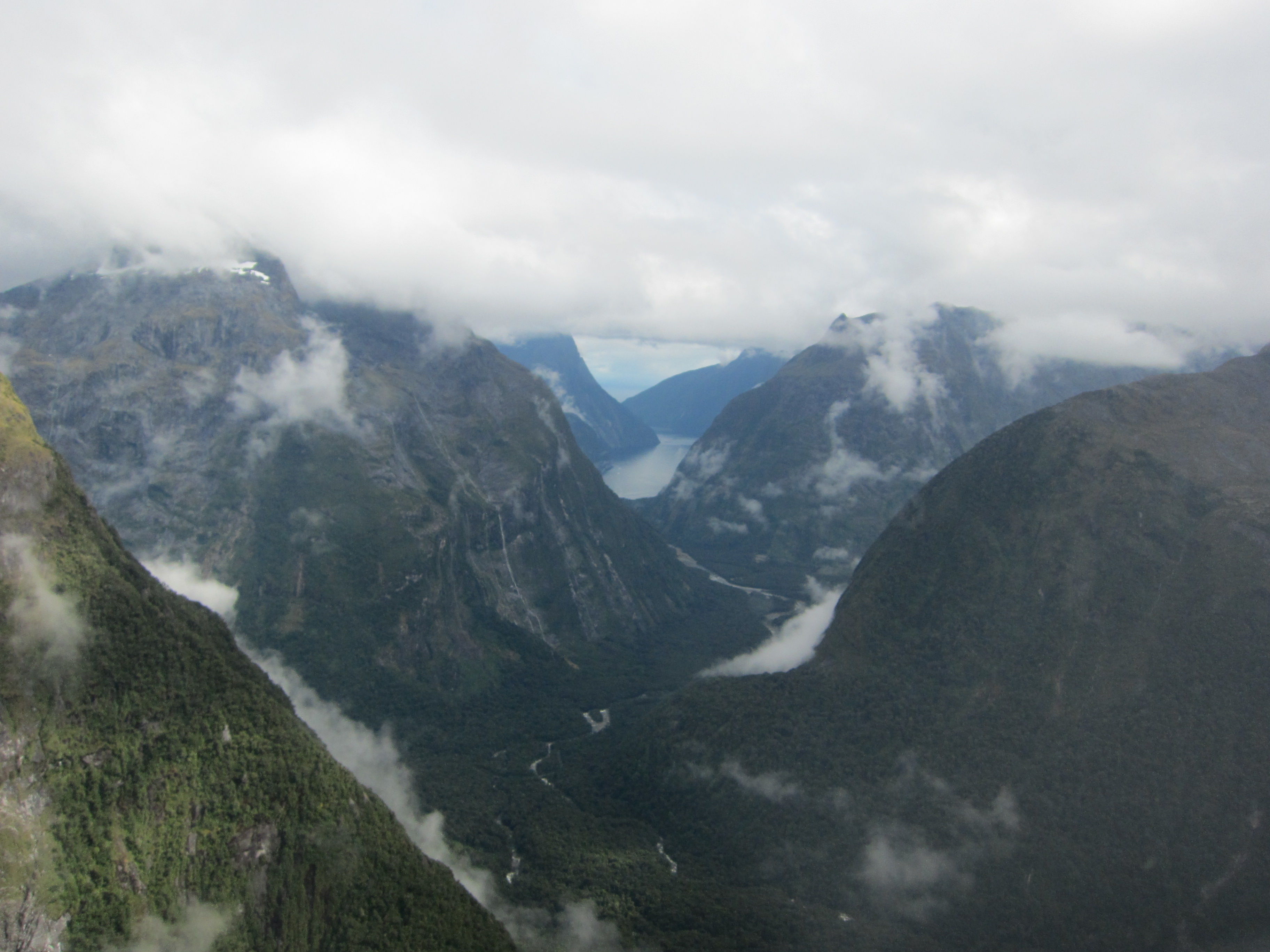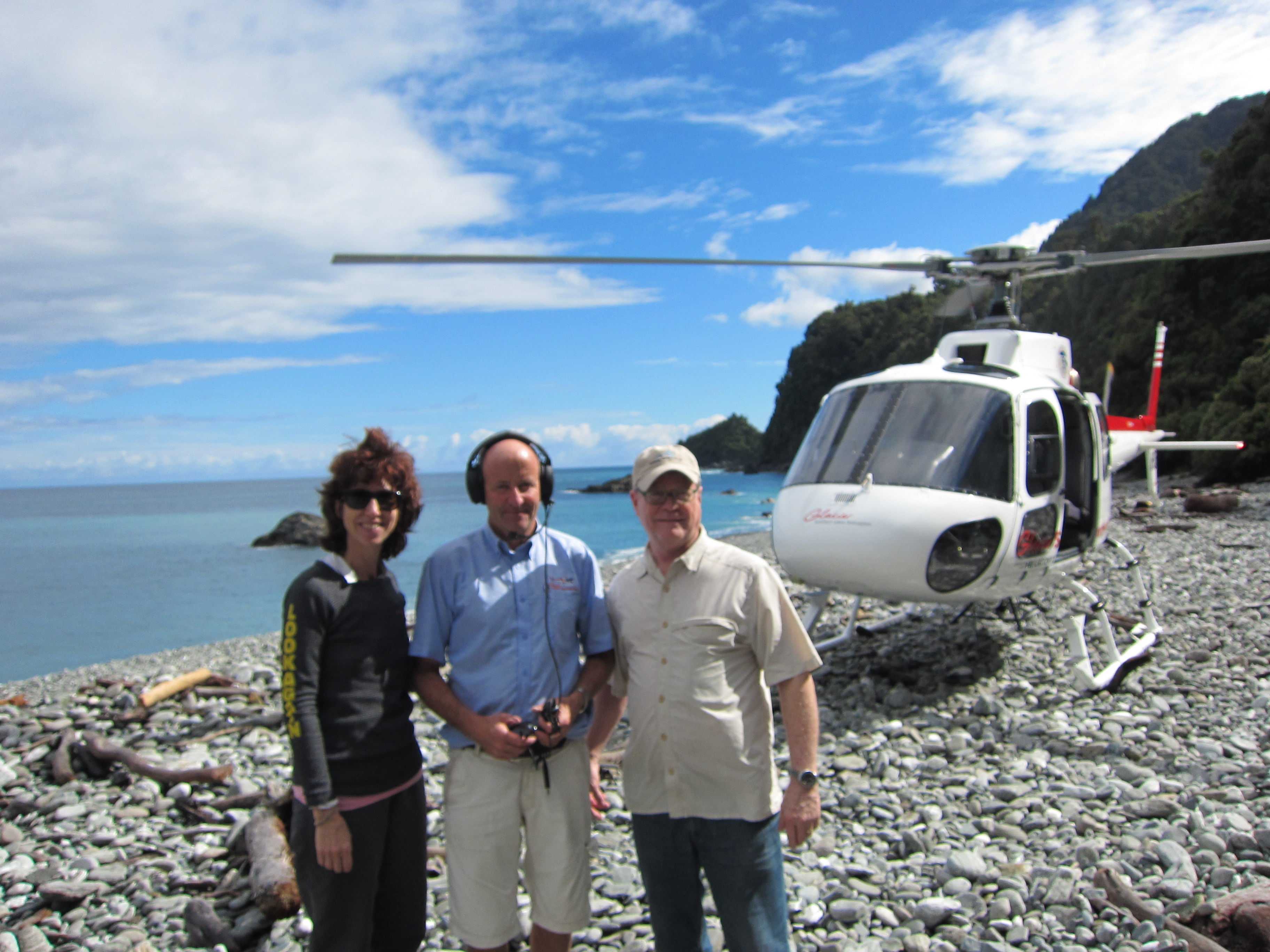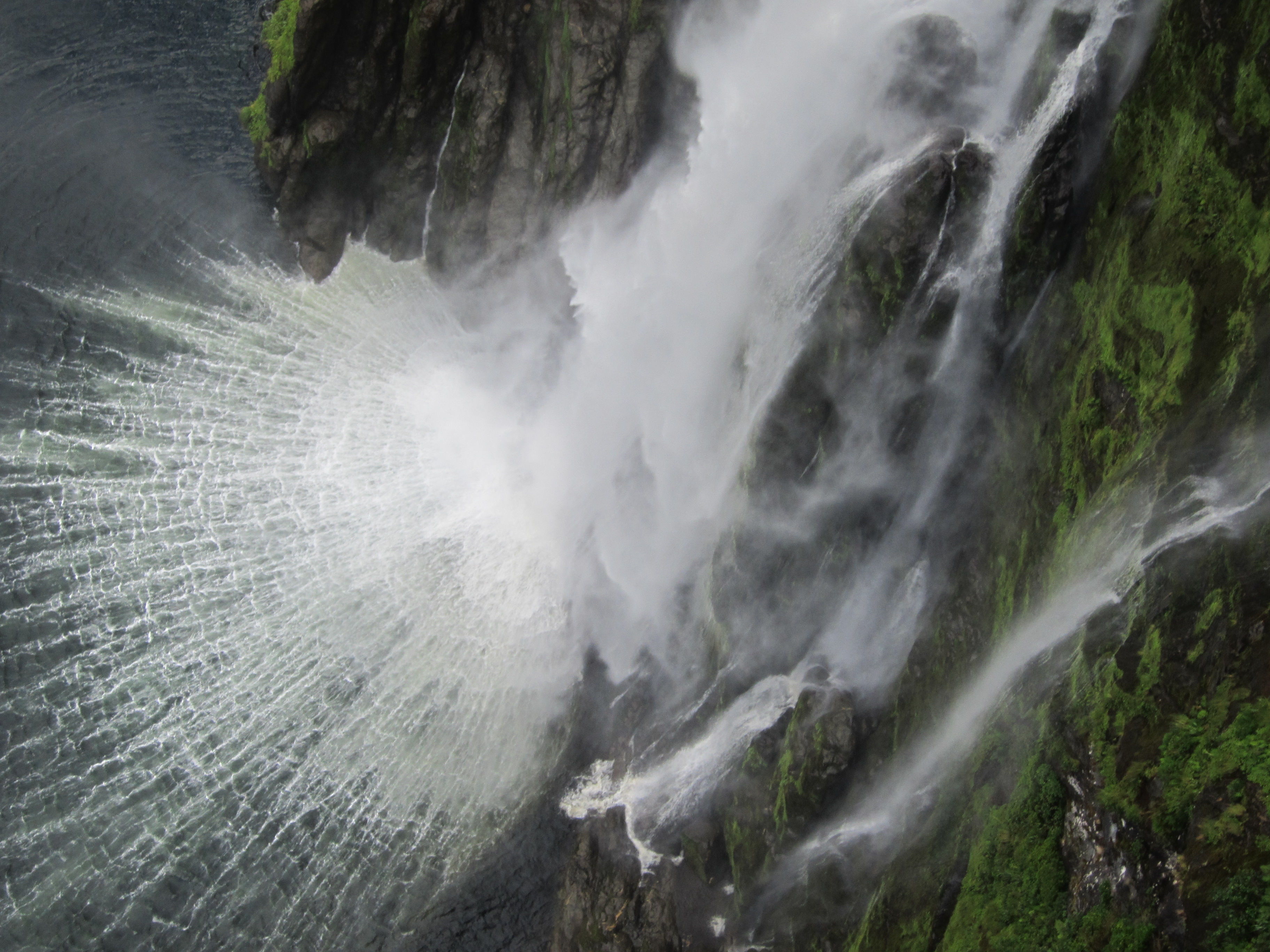 Fiordland on the South Island, one of New Zealand's most scenic regions and a UNESCO World Heritage site, is one of those bucket list destinations every family should get to.
The record-breaking box office confirms that millions of adults and children have watched every footstep taken by the Hobbits in the "Lord of the Rings" trilogy, largely filmed on the South Island. The fantasy of Frodo's journey has been a boon to the New Zealand tourism industry. Yet, despite the movies' excellent cinematography, it's safe to say the real thing — Fiordland and Central Otago — is even more stunning.
For a vacation no one in the family will ever forget, spend a few days in the action-packed city of Queenstown, and at least a week exploring Milford Sound and the surrounding Fiordland National Park.
Experiencing Milford Sound Every Which Way
New Zealand had the foresight to protect huge tracts of land as national parks, and Fiordland, at nearly 2.5 million acres, is the largest of them. The Maori say that the spirit Tu-te-raki-whanoa carved such beautiful fjords and islands from the west coast that a goddess sent sandflies to prevent men from succumbing to their spell.
After Captain Cook came ashore in 1773, the sealers and whalers who followed made Dusky Sound the first European settlement in New Zealand. The west coast of the South Island including Milford Sound, praised by Rudyard Kipling as the "8th wonder of the world," became a national preserve in 1904.
We couldn't get enough of the alpine views. We hiked part way to Milford from Queenstown, looking around and up. Then we toured this deep fjord on several adventures: from above on a remarkable flightseeing excursion, from the surface on an overnight cruise, underneath on a fascinating cave tour and from within, on both sea kayaking and jetboat adventures.
Rain or shine, day or dusk, slow or fast, Milford Sound is one of the world's most remarkable places.
Flightseeing Milford Sound
Glacier Southern Lakes Helicopters runs sightseeing excursions from its home base in Queenstown as well as from a local terminal in Te Anau, the nearest town to Milford Sound. The pilots' intimate knowledge of the terrain enables them to take visitors deeper between the ridges of Mitre Peak, around the Mt. Pembroke glacier, and closer to the waterfalls than anyone would expect, and the ride is spectacular.
We were fortunate to fly with Glacier Southern Lakes' owner Alfie Speight, the helicopter pilot responsible for the aerial work on the "Lord of the Rings" and the upcoming "The Hobbit" movies. This video illustrates Speight's cinematic style as he descends into Fiordland's deep valleys or gently crests a snow-capped ridge to reveal a massive glacier below.
Glacier Southern Lake Helicopters run scheduled and private flights over Lake Wakatipu, Fiordland and Mount Aspiring National Park, another of New Zealand's World Heritage Areas, each a remarkable landscape within New Zealand's snow-capped Southern Alps. Alpine or snow landings, or even a glacier touchdown, are part of every tour whether you fly from Queenstown, as we did, or from Te Anau in the heart of Fiordland. Adventurous families with deep pockets can combine their flights with jetboating or mountain biking in summer, and snowmobiling and heliskiing in winter. Flightseeing options begin at NZ$185 per person; check for age restrictions.
Overnight Cruise on Milford Sound Takes Us In & Above Water
Our overnight cruise on Milford Sound aboard the Milford Mariner, while not cheap, was one of highlights of our trip. The 60-passenger vessel took off from the port about an hour from Te Anau in late afternoon, then headed through deluvial rains to the heart of Milford Sound.
Our compact cabin belonged on the decks of a Greek ferry more than a Cunard cruiser, but we appreciated a dry place to hang our clothes. As we motored through the heavily wooded, steep granite gorge past dozens of waterfalls, the First Mate wryly commented on the passing scenery. He pointed out sea lions sunning themselves and the plant life on the verdant slopes of this sub-tropical rain forest.
With help from the constantly joking crew, we were assigned PFDs and sea kayaks, then sent out to explore the shoreline and get more up close and personal with the terrain. The extreme rainfall creates a layer of warmer fresh water on top of the seawater, creating a shallow pool thick with fish, coral and semi-tropical marinelife. We were surrounded by silence, birds, and trees in the distance dwarfed by sheer cliffs. As the sun set, two retired schoolteachers from Chicago shared our table for an ample meal of lamb, topped off by a slideshow and tall tales recounted with a "Flight of the Condors"  sense of humor by the First Mate.
We heard about the seals who napped on the boat's decks and the rare Fiordland crested penguins who inhabit the rocky shore. When I was awoken in the middle of the night by an engine noise, I slipped on shoes and tip-toed up to the deck, only to find three fur seals stacked like beer kegs snoozing on the stern steps.
The next morning we continued our journey, watching the clouds and light play across the steep walls of the fjord as the sun rose. Navigating closer to shore for our return voyage, the captain spotted activity. The rustling bushes revealed a waddle of very rare yellow crested Southern penguins making their way to the shallows to feed. Quite a sight.
Real Journeys has two boats, the Mariner and the Milford Wanderer (similar vessel with shared bathrooms); quad cabins cost NZ$182 per person with children at half price or about US$750 per couple. There are several other boats doing day cruises but if this is likely to be your only visit to Milford Sound, go for the overnight and savor this fiord in a variety of light. Here's a brief video:
Seeing More of Fiordland By Jet Boat
We had done many of the activities we dreamed about in Milford Sound. We promised each other to return to hike the Milford Trek. But having a few more days in Te Anau allowed us to see even more of the park's famed scenery, this time from its waterways.
Since we were already fans of Sir Edmund Hillary's journals of jetboating up the Ganges River to find its source in the Himalayas, taking a noisy, windy jet boat ride in New Zealand — Sir Edmund's motherland — was irresistible.
The Luxmore Jet came recommended, and so we spent a very fast four hours on the Upper Waiau River between Lake Te Anau and Lake Manapouri, whizzing past several locations where the "Lord of the Rings" trilogy was filmed.
The young Japanese couple on our tour shrieked and giggled at every bend in the river, asking our skilled driver to 'stop' several times so they could photograph the locations they remembered from the film. Every stop came with a distinctive jet boat flourish — a 360-degree-whip-around-turn that created a huge spray of water and showed off the boat's minimal draught and incredible steering to full effect.
Highly recommended for school-age kids and older who don't mind wearing the hats and noise-cancelling headsets required to make the trip more comfortable.  Even if you don't ride one, do try to glimpse the jetboats on Lake Wakatipu in Queenstown or elsewhere on the South Island to admire their speed and grace.
Under Fiordland on a Rainy Day: Te Anau Glowworms Cave
Lake Te Anau is the largest body of fresh water in Australasia, said to be able to provide every person on earth two liters per day for 15 years. At 200 meters in depth, it is remarkably clear and cold, the lifeblood of the region, and a major tourist attraction.
Knowing that the spectacular mountains and rivers of Fiordland are often draped in clouds if not pouring rain (22 feet of rainfall annually), we had imagined a cave tour to be a rainy day event at best. However, the glowworms who live beneath Lake Te Anau deserve much more of your attention.
To see them, Real Journeys New Zealand takes visitors first by speed boat from Te Anau to the island of caves, then by rowboat within the caves. Traveling through total darkness, suddenly you come upon a cavern illuminated like the Milky Way by thousands of tiny dangling worms. The effect is comparable to the light emitted by the phosphorescent creatures in the bio-luminescent bays of Puerto Rico… but it's even more magical.
Outside the caves, there is a small but informative presentation about glowworms and their life cycle, the flora and fauna of this lake region, and an outdoor nature walk on the island. The half-day excursion priced at NZ$70/adult and NZ$22 for children; well worthwhile for any age group.
On the Ground in Fiordland: The Routeburn Trail for the Less Fit
New Zealand is famous for its Great Walks, the trails designated as Must-Dos by the world's hikers and by us. On the three-day Routeburn Track across the mountains between Queenstown and Milford Sound, families can camp or book luxury lodges. For the schedule impaired or the not-so-fit, there is a one-day sampler of the full trek experience.
The Routeburn Excursion led by Dean Fitzpatrick of Ultimate Hikes took us from our Heritage Queenstown Hotel to the little country town of Glenorchy, where we paused for a long white (large size coffee with milk) and provisioned for lunch. From the base of Mount Aspiring, we crossed a forest of red beech while our guide pointed out many birds and flowers. Possum and stoats are among the invasive species introduced to New Zealand by settlers, who landed in a unique eco-system with no natural predators, no mammals except bats, and the unusual flightless bird, the kiwi.
At Routeburn Flats the trail opened out into golden fields of tussock and we paused for lunch and tea, leaving the hike up to the waterfalls for another adventure. Despite the expense (NZ$120 per day), our guide made the trek worthwhile with his knowledge of Maori legend, environmental news, and birding advice. The Routeburn Trail is offered daily from October to April; meals, rainjackets and backpacks are provided as needed.
Sleepy Te Anau is the Gateway to Milford Sound
Campers and road trippers like the one-story town of Te Anau: a budget stopover with an efficient tourist infrastructure, laundries, a public shower building, ticket offices for every kind of tour and several campgrounds.
But most importantly, it is the home of Mile's Better Pies shop. Mile's is one of those road trip stops that everyone you meet says you must make, so you do. With only a few hours to spare in Te Anau for internet access and vital supplies, we visited Mike's twice to devour the light and rich pastry crust enveloping meat, chicken and vegetable pies. Although there is a large selection of sweets, cookies and cakes, we could not sample anything else; however, we did buy so many extra pies for the road that they spoiled before we could consume them. A Kiwi must stop.
The Luxury of Being One with Nature at Fiordland Lodge
We could have stayed a week at the wooden Fiordland Lodge, which blends quietly into a stunning location on the shores of Lake Te Anau. Up to the high rafters, rooms are filled with driftwood, locally crafted furniture, Kiwi paintings and Persian rugs. The tastefully rustic decor never detracts from the beautiful views. Neither does the attentive service, which contributes to an ambiance of luxury and low-key pampering.
Nearby across the tussock, two cabins sleeping up to five (NZ$700 per night including dinner and a wonderful breakfast) host most family visitors, while the 10 timber lodge rooms packed with amenities tend to be occupied by adults. The friendly restaurant staff under the direction of Chef James serves the best of New Zealand fish — like the line-caught parahiki — locally raised beef, and South Island wines. Seating is in a lakeview dining room or at couches scattered around the main lobby fireplace. General Manager Andy Cunningham helps every every guest plan adventures in Milford Sound, Doubtful Sound, Stewart Island or locally, then welcomes them at day's end with a cuppa' tea to this oasis. Sadly, the terrible US$-NZ$ exchange rate has made this lodge very expensive so many visitors can only afford to stay one night.
Getting Around Fjordland National Park
Queenstown Airport is served by the wonderful Air New Zealand from several cities in New Zealand; Qantas from Australia; and a few regional low cost carriers. Don't be surprised by people arriving in the terminal without shoes; we noticed many Kiwis actually walk around their pristine country barefoot.
South Island driving is pretty spectacular, and there's so little traffic (except for the sheep) that being on the "wrong" side of the road is irrelevant. Many visitors, particularly those in rental caravans (the Jucy Rental signs are everywhere), book campgrounds around Te Anau to tour Fiordland. If you prefer the action of Queenstown, Real Journeys has a fleet of domed top buses with a forward pitch that amplify the view for passengers seated in back. They are quite comfortable, cleverly maximize the sightseeing, and encouraging napping on the ride home.
Dear Reader: This page may contain affiliate links which may earn a commission if you click through and make a purchase. Our independent journalism is not influenced by any advertiser or commercial initiative unless it is clearly marked as sponsored content. As travel products change, please be sure to reconfirm all details and stay up to date with current events to ensure a safe and successful trip.
---