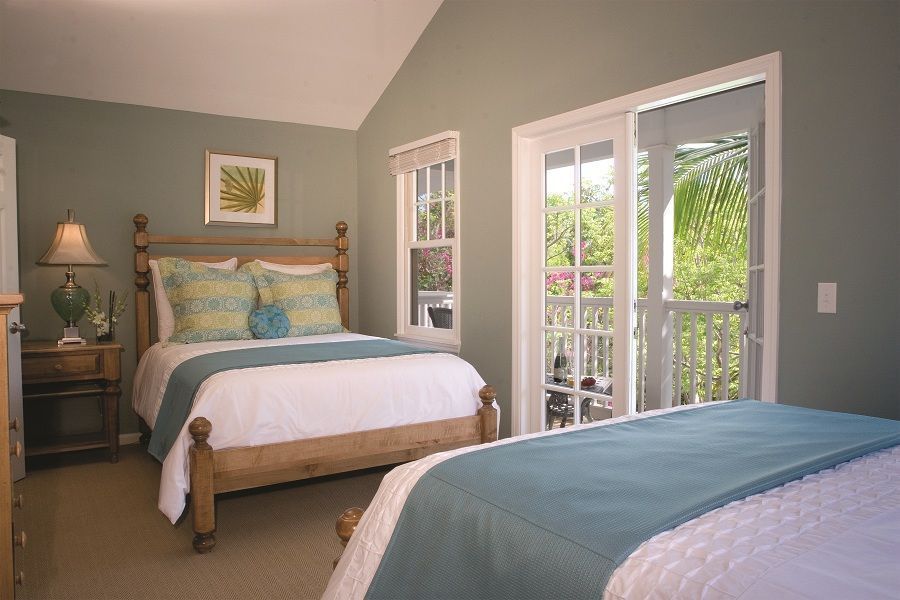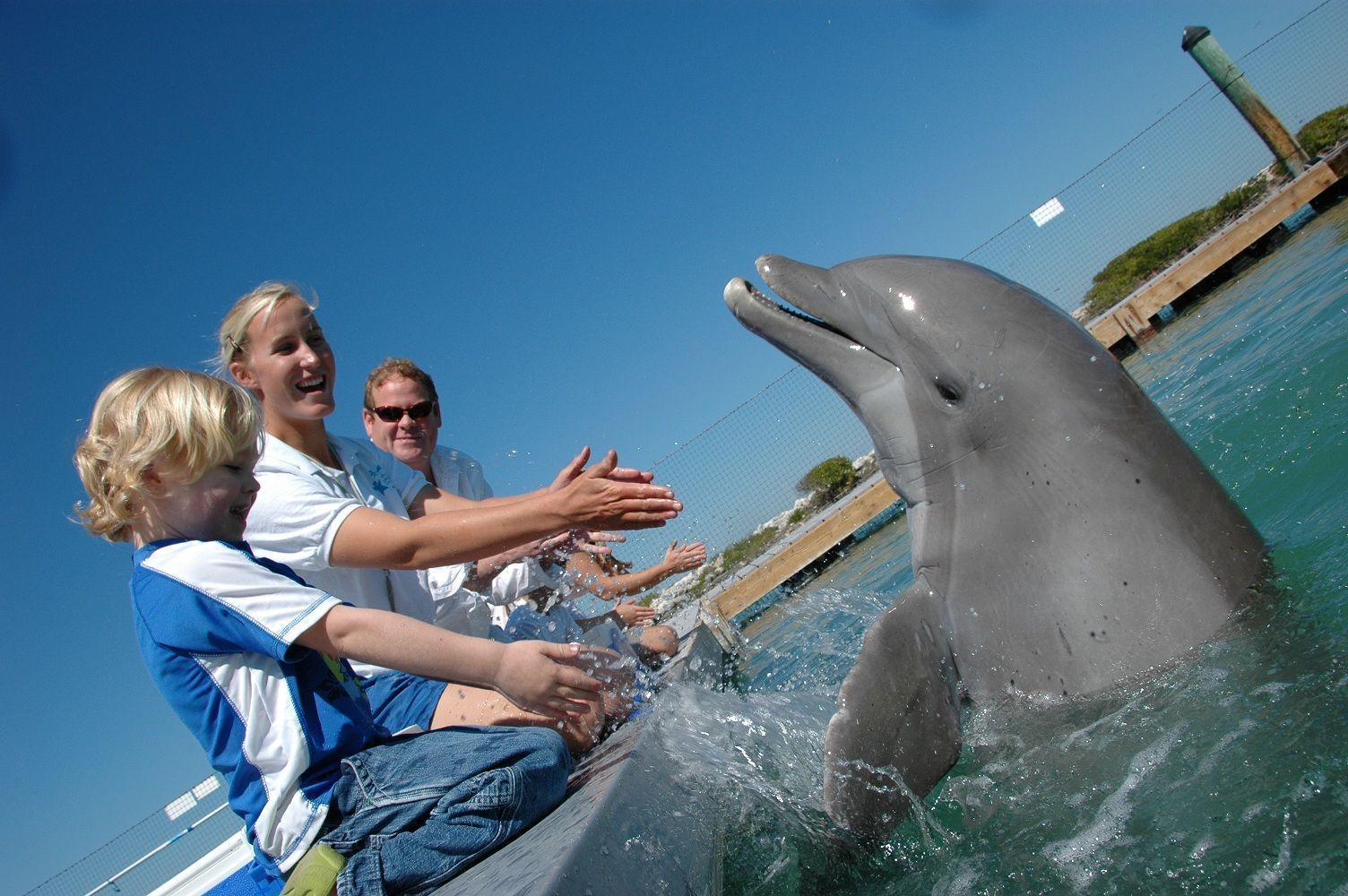 Hawks Cay, right in the middle of the laid-back Florida Keys, offers plenty of opportunities to create a successful vacation, by offering both the recreational programs you might expect at a family beach resort, and several surprising diversions as well.

When I say a resort is great for families, what I really mean is that the place has enough programs to keep the kids busy and happy so the parents can get some peace and quiet — or at least a brief restful moment.

The best family resorts also have opportunities for what I call the magical intangible — to be the kinds of places where sweet and simple moments with your children fold themselves indelibly into your memory.

At Hawks Cay, stories of your experiences — especially turtle encounters — just may become part of family lore for years to come.
Hawks Cay is a Village Full of Fun for all Ages
At 60 secluded acres, it's big and varied enough to be its own small village – it almost feels like a summer camp the way it's set up, but with waaaay better food and accommodations. The property has different central areas with villas (more like condos) sprinkled throughout, so if your kids are old enough, they can walk to the marina to watch the boats, to the saltwater lagoon to swim or to the dolphin pools to see the resort's Dolphin Encounter program.
Our favorite place to headquarter was the one-acre salt water lagoon with its raft in the middle and small sandy beaches flanked by chaise lounges. It's fed by the ocean and gets deeper and shallower depending on the tides. Occasionally, a school of juvenile tropical fish swim through the intake grate and little kids can chase them around the shallow areas while older kids can snorkel after them in the deeper parts of the lagoon.

Most kids, though, are going to want to spend some of their time at the Indies Club, the children, teen and family clubhouse and compound that is about the size of an elementary school playground.
Hawks Cay Indies Club Family Recreational Compound
Walk past the tennis courts and go about the equivalent of a block from the main resort area (or hop on the resort's open air tram) and you get to the Indies Club. You enter it through the club house where the kids'program operates and the teen lounge is located, and when you head out the back door, the enormous and completely fenced yard is filled with fun.

Kids under the age of 12 must be accompanied by a parent unless they are registered in the official Camp Hawk kids' program for 5- to 12-year-olds, which operates daily for a fee.
Teens can pop in any time to have snacks at the "bar" and play video games …or just hang out. And fortunately, special teen drop-in nights make it easy for this hard-to-please age group to meet each other.

The Indies Club compound has two pools; at the Pirate Pool with its gently sloped sides so babies and toddlers can sit in just a few inches of water and splash around, you can borrow toys for them to play with in the clubhouse. A pirate ship play structure sits in the middle with net ladders, slides, and all kinds of climbing equipment.

A second more secluded pool for swimming (and playing) is lined with chaise lounges and umbrellas and is a popular place for parents to headquarter with their kids.
More Hawks Cay Activities & Teen Spa
Scattered around the grounds are a sand volleyball court, a basketball court, playground, outdoor giant chess and checker set, putt putt golf course and enough tall shade trees and mature landscaping to give Hawks Cay a genteel air.

Situated a few steps away from the Indy Club, the spa offers a full menu of traditional treatments, as well as those with a Florida Keys flair like the Key Lime Mojito package.

A Spa Teen program for ages 10-17 offers a large selection of treatments geared toward that age group. Guys have their own selection of spa services – largely the same as the women enjoy, but with names changed to sound more masculine. There is even a physical therapist on staff to treat people who come in from fishing "overuse" injuries.
Marina has Fishing, Boating, Dolphins & More Hawks Cay Action
Another short walk and you're at the Marina, where the resort's impressive fleet of boats is docked. Here you can rent fishing boats, kayaks, jet skis, snorkeling and scuba gear or charter a guided fishing excursion, snorkeling trip, kayak nature paddle or sunset cruise. If you want to bring your own boat, it's easy to book a slip.

Teens love the kite boarding lessons and the chance to parasail or test the resort's newest JetLev water toy, where you wear a jet pack and cruise above the water like a character out of Star Wars.

The ice cream parlor, several shops and a Mexican restaurant flank the marina, making this a popular afternoon destination. Once they've finished their ice cream cone, kids love to buy a handful of cheap shrimp in the small sundries store and feed the giant tarpon that hang out at the dock.

If you catch some fish that are good for eating, the resort's Hook and Cook program lets you drop off your catch at the restaurant and come back that evening to chow down on what you reeled in.

Several times a day guests can watch a free dolphin show, but you can wander over to the dolphin enclosure any time you want to see the sleek grey sea mammals swimming around their large oceanside lagoon. If you want to learn more about them, the resort offers three different educational programs for a fee that let you interact with the dolphins and learn what dolphin trainers do.
The Turtle Hospital is that Magical Duck Cay Experience
With all the fishing and boating in the Florida Keys, it's not surprising that an occasional sea turtle gets caught up in discarded fishing lines or boat ropes, or hit by a boat and injured. Others get sick from swallowing garbage that they think is food. The Turtle Hospital steps in and rescues, rehabilitates and releases these gentle creatures of the sea.

The private hospital was started by the owner of a small mom and pop style motel, who added a fish-stocked salt water pond for his guests'amusement. People suggested that he add a sea turtle, but when he checked with Fish and Game he discovered he could only keep turtles if he had a rehabilitation facility…so he created one. When a hurricane hit the Keys in 2005 he decided to quit the motel business and now leases his motel to the non-profit hospital for $1 a year.

When we toured the facility, we followed the progress of Hunter, who we were introduced to in an x-ray (see above) showing three fishing hooks lodged in his mouth. Two of the hooks were surgically removed by the hospital's veterinarian, but the fourth was in too deep to remove –luckily it will ultimately dissolve.

But lockjaw had set in and Hunter had been unable to eat in the wild. A kind boater noticed him floating on the surface of the water, weak and malnourished, and brought him to the hospital. As we later toured the outdoor pools in the facility, we met Hunter in his hospital pool getting ready for his physical therapy session to help him learn to open his jaw again. He was putting on weight thanks to the hospital's careful feeding program.

The 90-minute hospital tours are offered daily, at the end of which you get to feed the hospital's permanent residents who are too seriously damaged to survive on their own in the ocean. Reservations are recommended as this popular tour fills up fast. The 2012 admission and tour fee is $15 for adults, and $7.50 for children 4 to 12-1 years old. The Turtle Hospital (305-743-2552) is located at 2396 Overseas Hwy, Marathon, FL Mile Marker 48.5.
Planning your Hawk's Cay Family Vacation
The main resort area is where you'll find most of the restaurants (using fresh local ingredients and of course, lots of fresh fish) and bars, the rooms, an expansive family pool, adults-only quiet pool and other family facilities.

There is a variety of rooming choices nearby to suit every budget. Villas are the best choice for families, as you'll have a kitchen and much more space and privacy than a hotel room. Not to mention the chance for some peace and quiet. Most have two or three bedrooms, but they come in all shapes and sizes – be sure to look on the website to see the layout and square footage. It helps to call the resort and tell them about your family makeup to get their reservation agents' advice, too.

Families who don't want to stay in villas often request ground-floor Lanai rooms that open on the family pool. For the 2012-2013 winter season, standard hotel rooms range from $149 – $249 per night. Lanai Hotel rooms with their popular patios are $219 – $469 depending on season. The two-bedroom villas (pictured above) with two full baths range in price from $269 – $469 per night.

Hawk's Cay (305/743-7000), located just off the scenic Key West Highway at 61 Hawks Cay Boulevard, Duck Key, FL 33050, is about 90 miles south of Miami and a 2.5-hour drive from the Miami Airport. The small airport in Marathon is about 8 miles away and Key West is about an hour's drive south.


Dear Reader: This page may contain affiliate links which may earn a commission if you click through and make a purchase. Our independent journalism is not influenced by any advertiser or commercial initiative unless it is clearly marked as sponsored content. As travel products change, please be sure to reconfirm all details and stay up to date with current events to ensure a safe and successful trip.
---