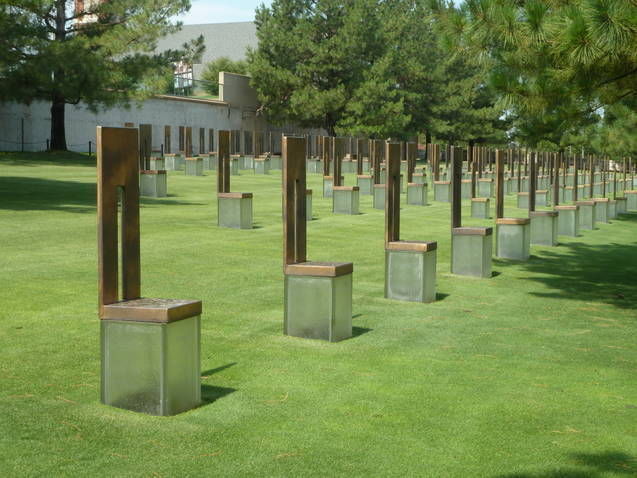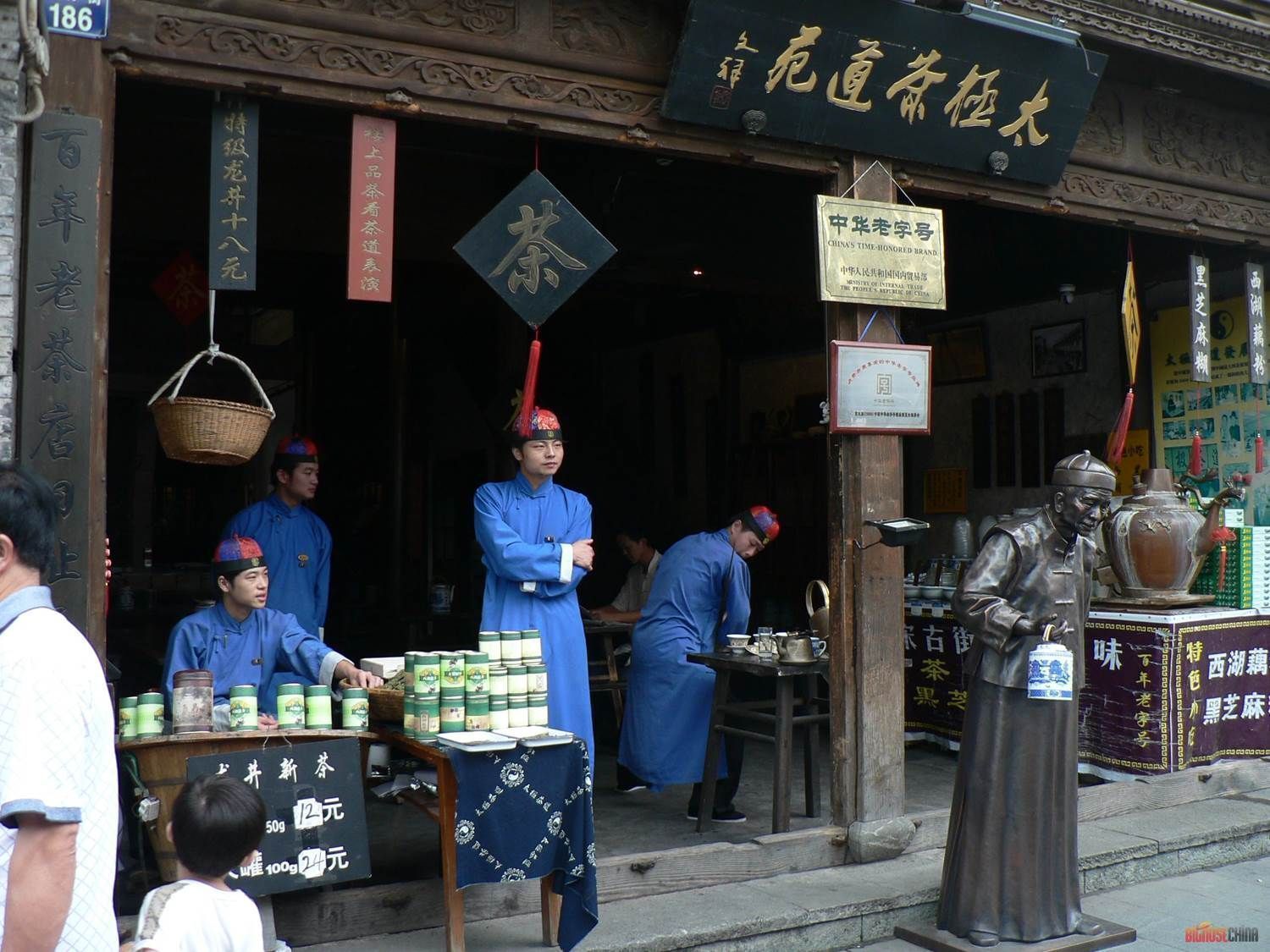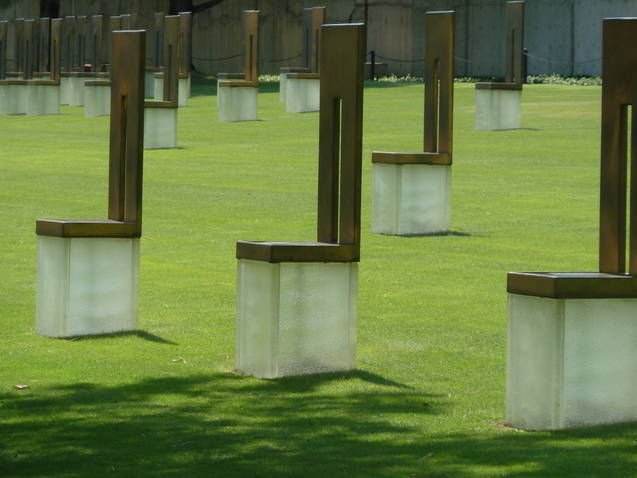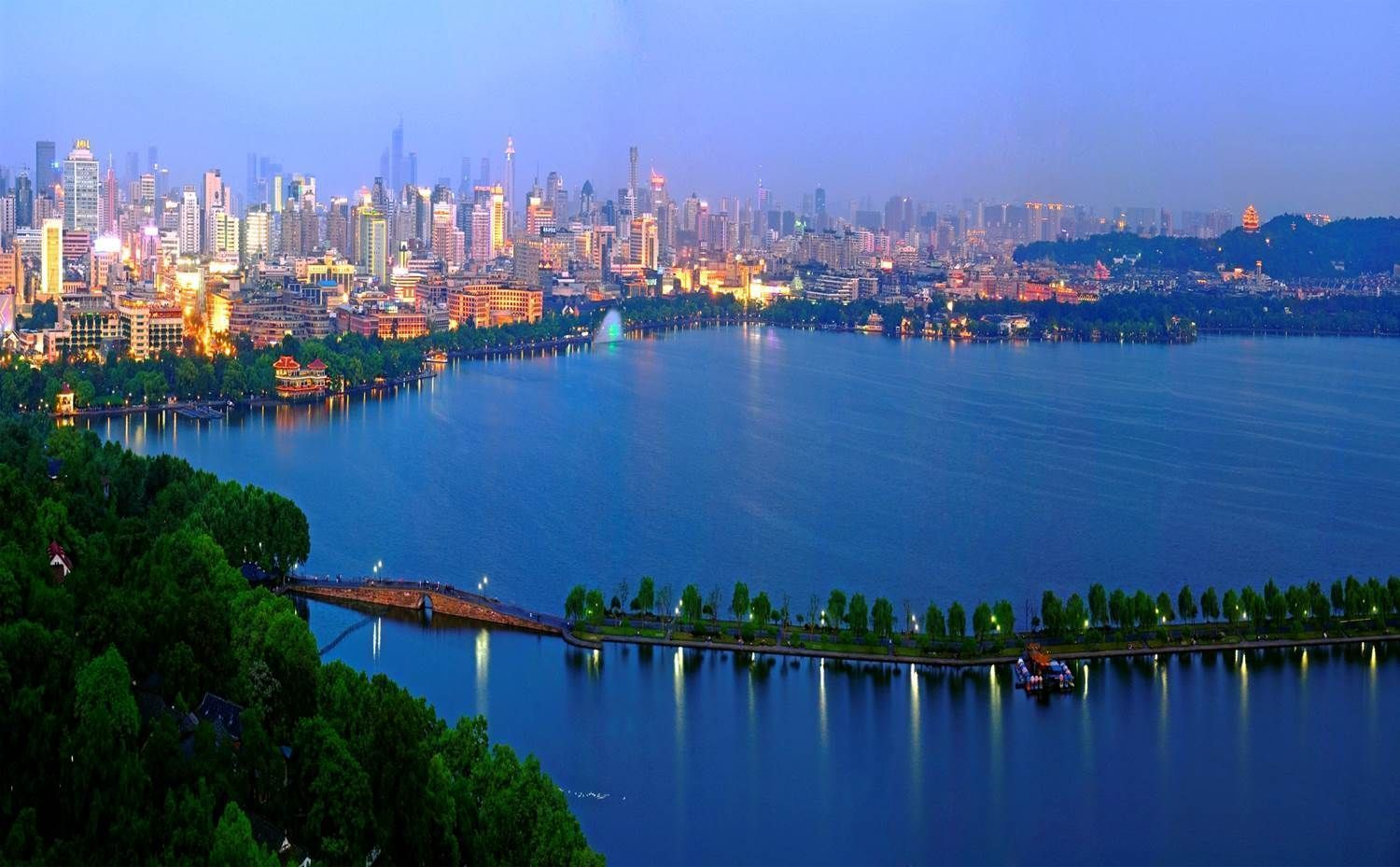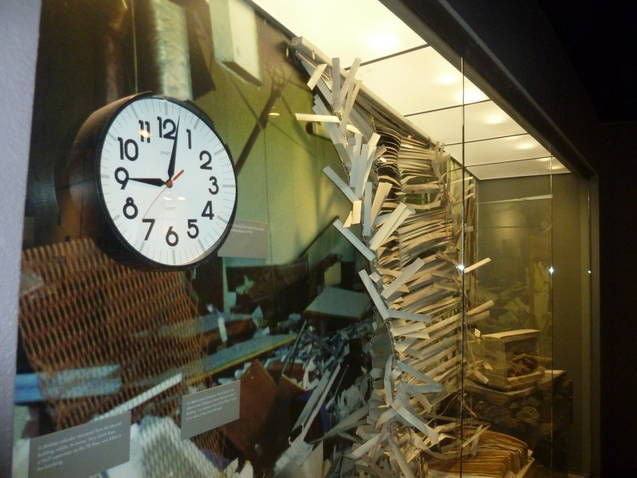 At an unusual press event celebrating the UNESCO designation of West Lake in Hangzhou, China as a World Cultural Heritage Site, a Hangzhou Tourism delegation shared the city's beauty and historical significance. What follows is a taste of what we learned and what we saw.
Hangzhou's Scenery is Key Attraction in Central China
Hangzhou is on the Yangtze River about 45 minutes by bullet train from Shanghai, and is often paired with Suzhou as a tourist destination. While both are known for their landscaped public gardens, the traditional canals and architecture are the highlights of Suzhou.
For visitors, West Lake is the scenic masterpiece of Hangzhou, which has grown into a large and modern city. As the Hangzhou Tourism office explained to us, "Hangzhou has been named one of the 'Top 200 Most Charming Cities in the World' from the World Famous Brands Assembly."
West Lake, the natural body of water surrounded by the mountains that define Hangzhou, has been an attraction for royalty, travelers and landscape painters for millennia. Perhaps because of it, Hangzhou is a leading center of Buddhism in southeast China, with many temples and historic monuments. The mountain climate enabled the region to become a center of tea cultivation and that, combined with its scenic beauty and spiritual power, has made Hangzhou the "Tea Capital of China." Similarly, these assets made it a learning center for traditional and herbal medicine where practioners still come to study.
West Lake is the City's Highlight
Whether you're there as the leaves change, the snow falls, the lotus blooms or the sun glistens on the still waters, a tour of West Lake is a must. This large body of water is divided into five areas criss-crossed by the manmade Su Causeway and Bai Causeway. A beautiful series of often-photographed bridges connecting three verdant islets allows visitors to walk or bike ride between several smaller lakes.
Rolling hills with colorful names such as Solitary Hill (visited for its historic sites), and the Peak that Flew from Afar encircle the lake. There are sightseeing boats, bicycle tours and even a cable car to get around. Afficionados of Chinese landscape painting insist that West Lake has to be seen in every season and in every light of day to be fully appreciated.
Bicycling is one of the best and most "Chinese" ways of seeing the Lake. Bike rentals, at shops that open from 6am to 9pm daily, are inexpensive. The flat paved route around the lakeshore guarantees that even your littlest ones can enjoy the ride. We recommend coming back a second day for a view from the other side; travelers can rent their own rowboat or speed boat by the hour, or join others on a tour boat which allows you to get on and off at several jettys.
What Families Can Do in Hangzhou
The city's many waterways are the central focus of activity. Early risers may discover a tai chi class or dance lesson along the lake. At night, you can see "Impressions of West Lake," a son et lumiere spectacular directed by the noted Zhang Yimou who staged the Beijing Olympics. Alternatively, take in "The Romance of the Song Dynasty," an indoor, panoramic, historical song and dance show.
Visiting the Xixi Paradise Wetlands appears to be very interesting. There's a museum, several resort hotels and research exhibits describing the traditional life of the wetlands farmers and fishermen. The Jing-Hang Grand Canal is another area worth exploring, with a Canal Museum, several historical sites, and a Knife, Scissors and Swords Museum that we'd love to see.
With a long history of silk production (even Marco Polo was impressed), the city has set out to become a leader in contemporary women's clothing. According to our hosts, there are more than 2,400 textile and garment enterprises and a growing pool of local designers. The huge Silk City Mall has more than 300 stores, and it's fun to visit after dark when the Silk Night Fair is in full swing. Shoppers will also have fun at the Wushan Night Fair, more of a flea market, or the Wenxin Night Fair in Wulian Xiyuan with shops and restaurants.
---
Buddhism is an Important Part of Hangzhou Life
The golden age of Buddhism in the 10th century brought worshippers from throughout southern China to Hangzhou, and the mountaintop Lingyin Temple and Jing Temple became the most important pilgrimage sites among the 30 Buddhist temples there.
If your family has interest only for one, Lingyin is on the Hangzhou "must-see" list. The city also has other classic religious monuments, such as the Baochu Pagoda, the Yu Fei Confucian temple and the Baopu Taoist temple.
Trip Planning Details for a Hangzhou, China Visit
There are many hotel options that can be viewed at Hangzhou Tourism Commission website – with choices at every budget level. For a splurge beginning in 2014, try the Dubai-based Jumeirah Hangzhou, a 250-room, five-star luxury hotel being built in the CBD (central business district) of Qianjiang River New Town.
As everywhere in China, cuisine is an important part of the local culture, and this Song dynasty capital of China is known its freshwater fish, especially eel and carp; cooked meats and vegetables made into soups. Ingredients from the West Lake include vinegar fish and lotus root powder, both very natural and healthy. Hangzhou Tourism cites Louwailou, Zhangshengji and Zhiweiguan among the city's best, and adds that there are some vegetarian restaurants as well.
Due to its popularity — Hangzhou saw nearly 3 million foreign visitors last year — it can be very crowded, especially during Shanghai's hot summers. Garden and flower lovers should plan a visit according to the blooming schedule:
February – April: Peach trees in bloom around the Lake.
June: Lotus in bloom on the Lake.
September – November: Osmanthus in bloom and at thepeak of their fragrance, during Chinese Mid-Autumn Festival
January – February: Winter Plum in bloom while there is snow on the ground
The famous tea plantations at Longjing are in various states of production almost year round. They are typically set on the hillsides facing the Lake and are very scenic. This is really the gold standard for Chinese tea, with Richard Gere, the actor and Tibetan activist, known to serve it as iced tea when entertaining in The Hamptons.
Sightseeing is easy to do on your own by bike. Side roads all have bike lanes and with their bike share program, the first hour is free (you'll need to leave a deposit wth your credit card). Hangzhou also has its own subway system and taxis are widely available.
The travel time between Shanghai and Hangzhou has been reduced to less than one hour, thanks to the modern bullet trains running up to 350 km/hr throughout the region. There are two kinds of bullet trains, one has the letter "G" at the beginning of its train number and one with the letter "D" so ask your concierge to help make sure you book the correct one. A much cheaper alternative is the long distance bus which runs frequently between the two cities.
Let us know about your trip and what you enjoyed most in the Comments field below.
Dear Reader: This page may contain affiliate links which may earn a commission if you click through and make a purchase. Our independent journalism is not influenced by any advertiser or commercial initiative unless it is clearly marked as sponsored content. As travel products change, please be sure to reconfirm all details and stay up to date with current events to ensure a safe and successful trip.
---