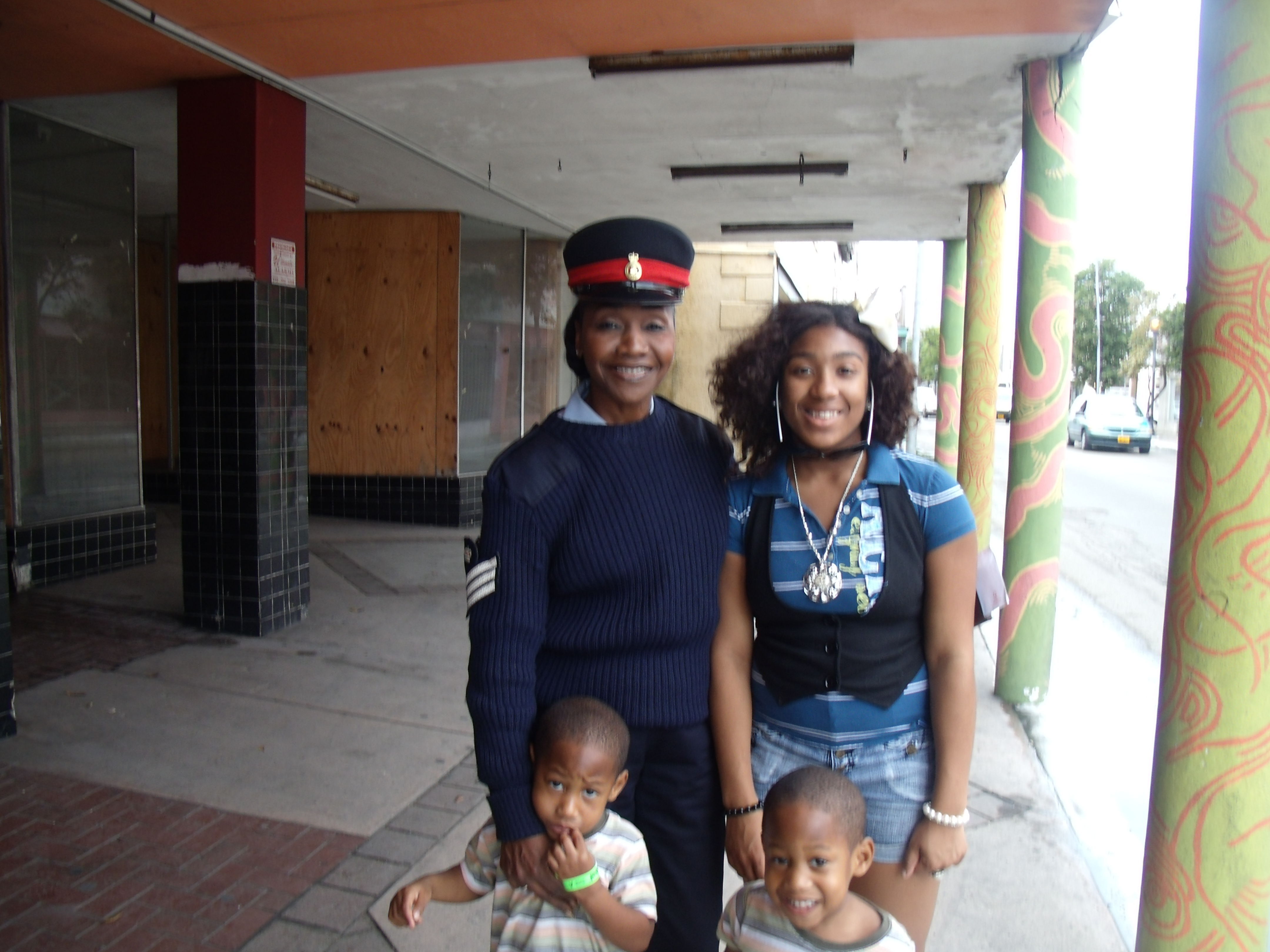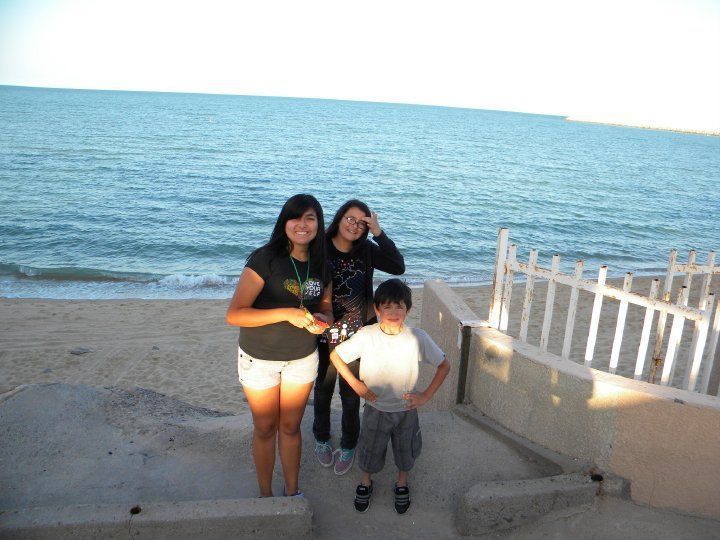 Cruise-lovers know all about summer voyages to Alaska and the Caribbean, and now more than ever cruise companies are offering an alternative family cruise vacation to the Baltics and Northern Europe, including Holland America's grand Eurodam.

Your 10-day sea adventure is chockfull of sights-to-see for school-age children and older, plus an abundance of cultural activities at every port beginning and ending in picturesque Copenhagen, Denmark. Stops include Tallinn, Estonia; two days in St. Petersburg, Russia; followed by a day in Helsinki, Finland; Stockholm, Sweden; and the German ports of Warnemunde, a three-hour train ride from Berlin and Kiel and an hour-and-a-half from Hamburg.

Eurodam Dream Destinations & Shore Excursions
There are so many ways to explore the exotic ports of the Baltic and Northern Europe: Be it on your own, by hiring a private guide or selecting from a host of well-organized private or group tours and activities available through the Eurodam's own Shore Excursions. Popular ship tours and activities include Highlights of Tallinn, An Evening of Russian Ballet, A Stroll through Helsinki, Stockholm by Bicycle, Berlin Highlights & River Cruise, and the Best of Hamburg.
Copenhagen, Denmark
Many cruises partake in a pre or post-holiday in Copenhagen. For those planning a post stay, a welcome crew from Cruise Copenhagen greets you with complimentary maps at the pier. This city is magical for little ones and their big companions starting with the world-famous Tivoli Gardens filled with rides, lush gardens, open air-musical concerts including a Danish Elvis backed by a big band, and lots of restaurants. A great way of seeing the city is by a canal tour that includes a photo opportunity at the Little Mermaid. Hans Christian Andersen's fairy tale mermaid is looking pretty youthful for 100 years old. Other sights to see include the Amalienborg Palace, the home of Queen Margrethe II and the Amalienborg Museum, The National Museum and the Designmuseum Denmark.
For more information on Copenhagen's attractions, visit Copenhagen's official website or check out our guide here for great ideas.
Tallinn, Estonia
Estonia has thrived since declaring independence from the former Soviet Union on August 20, 1991. Tallinn is a city with two distinct faces; Old Town is charmingly medieval while the city center is ultra-modern and hi-tech. Bet you didn't know Skype was invented right there. Sights to see include a visit to Nevsky Cathedral and the Dome Church, Rocca al Mare—an open-air museum, the Song Festival Grounds and some great shopping along Catherine's Passage.

Be sure to check out Tallinn's tourism website for a city map and the latest info on what's new and trendy for your visit.
St. Petersburg, Russia
Arguably one of the most beautiful cities of the world, St. Petersburg houses some of the greatest artistic treasures in The Hermitage Museum in the former Winter Palace — artworks that are almost as rare as getting a welcoming smile from a Russian official at the city's port. Not to worry, the guides used on the ship's excursions are friendly and informative. You need a visa to enter Russia; however Holland America's tours include a general visa so they have taken care of the red tape for you.

Other places of interest are Catherine's Palace in Pushkin — the ornate abode of Catherine the Great, and the Church of the Spilled Blood. The Eurodam offers evening excursions for the overnight in St. Petersburg. Besides the Russian ballet, there is a folkloric spectacular and an evening at The Hermitage exclusive to Holland America guests who want to avoid the massive crowds the day tours bring.
St. Petersburg has a useful tourism website for visitors to help plan their trip.
---
Helsinki, Finland
Helsinki, Finland is a friendly city with pristine landscapes, interesting architecture both old and new and an easy-to-use transportation system — although Helsinki invites you to walk. A great way to spend part of your day is strolling along Esplanade Park with trendy restaurants and shops filled with wonderfully designed Finish products lining the streets to the pier. On weekends and holidays a market with live music adds to the fun. Other family-friendly stops are Sibelius Monument named for their most internationally-known classical composer, the Helsinki Zoo, the Natural History Museum and Sea Life Helsinki to name just a few.
For more information, visit Helsinki's official tourism website for details on current attractions and more.

Stockholm, Sweden
Sweden's stunning capital of Stockholm is a trend-conscious yet historical city built on 14 islands which are part of a breathtaking archipelago with 30,000 islands and islets. There is plenty to see, starting with a walk through Old Town, and visiting City Hall where the Nobel festivities happen followed by the Nobel Museum. The famous Vasa Museum is where you can see the 17th century battleship that sunk just outside the city center on its maiden voyage.
Or, check out the newly opened ABBA Museum and the Swedish Music Hall of Fame. Taking both a rooftop tour and a canal tour will ensure you see both the high and low points of the city. For kids there is Junibacken — a children's museum and theme park where little ones can play in Pippi Longstocking's home. At the park you'll see a statue of Pippi's creator, the late beloved author Astrid Lindgren.
Stockholm has a comprehensive tourist guide to visit for more information, or read up on our FTF Stockholm with kids guide for our personal city tips and tricks.

From Warnedmunde, see Berlin Germany
The first port in Germany is Warnemunde, in what was the former East Germany. Cruisers can visit the neighbouring town of Rostock, or partake in full day train tour to the German capital Berlin, by train…exhausting, but well worth the trip. Berlin is best described as a work in progress; restoration, reconstruction and new construction heavily dot the landscape of this cosmopolitan reunified city. Places to visit include Museum Island — a UNESCO cultural heritage site packed with Europe's top archeological museums, the government district, Brandenburg Gate, Check Point Charlie, the Allied Museum and Zoologischer Garten…Berlin's famous city zoo.

FROM Kiel, see HAMBURG GERMANY
The Eurodam's last stop before heading back to Copenhagen is the Port of Kiel. The quaint city of Hamburg is only a 1 ½ hour drive on the infamous German Autobahn where speeding is allowed, if only the traffic wasn't so congested! Hamburg once belonged to Denmark; it has seen its fair share of destruction due to wars, so as far as European cities go, this one is fairly modern. After a long day in Berlin, you may want to partake in an easy panoramic coach tour of Hamburg. For those who have the energy to see more sights, there is a Harbour Museum, the Hamburg Dungeon, Nordwandhalle— climbing in the park, Museum of Hamburg History and Chocoversum by Hachez…a chocolate museum where you can create your own personal chocolate bar.
For up-to-date information on German attractions, visit Germany's official tourism website, and for more ideas on what to see and where to go, read up on our family attraction guides for Berlin and Hamburg.
---
Planning your Family Cruise Vacation aboard HAL Eurodam
Dedicated in 2008, the Eurodam's Godmother is HM Queen Beatrix of the Netherlands. This Signature Class vessel is one of the largest from a company known for its outstanding mid-size ships. An international crew of 915 workers attends to the whims of Eurodam's 2,104 on-board guests. There are 1,052 staterooms ranging from inside cabins to penthouse verandah suites.

Diverse Dining Options aboard HAL's Eurodam
Although staying in your room is probably the last thing you want to do while onboard, great options include eating, eating and more eating at the many restaurants, including the Lido for a casual buffet, or the more elegant, two-level Rembrandt Dining Room with its set seating times and a kids' menu. A good tip: Parents can order their children's food a day in advance to speed up the dining process, if need be.

When more than 100 children are onboard, a Kids' Korner in the Lido is set aside for the evening meals. There are a number of specialty restaurants including the Canaletto serving fine Italian cuisine, the elegant Pinnacle Grill where those with huge appetites should order the mammoth Porterhouse steak, or Tamarind—inspired by the tastes of Asia.

Although half the fun of a cruise is eating too much of what is bad for you, the Eurodam's Executive Chef, Marcus Jenni says that nutritious kid-friendly meals are difficult because children usually want "junk" food. Recently, however, some of the fried foods are taking a back seat to more healthy choices such as raw veggies with healthy dips and freshly-made juices.

Jenni says that many of the kids enjoy the interactive cooking classes offered at Club HAL where they can make, bake and decorate in addition to learning about healthy food.

Youth Programs at Club HAL
Known for their excellent children's cultural programming on Alaskan and Hawaiian cruises, the Baltic cruise programming for kids is in its infancy and hopes are to have unique cultural programming designed for every port with their new Club HAL.
On current cruises, besides shipside cooking classes for the kids, Club HAL offers games and crafts that incorporate the destinations, a show and tell of souvenir purchases, and a German pretzel cooking class. Also, while in Germany, a 10-piece brass ohm-pa-pa band comes onboard to perform. For activities, Club HAL is divided into three programs based on age:
Club HAL Kids for ages 3-7
Club HAL Tweens for ages 8-12
The Loft and Oasis for teens 13-17
Note that all Club HAL Kids participants must be completely toilet-trained; no diapers or pull-ups are permitted in the Youth Center and Youth Center staff cannot assist children in the bathroom.

Eurodam features Adult Activities & Pampering
While the kids are enjoying the many activities offered at Club HAL there's plenty for mom and dad to do on sea days including enjoying a libation at one of the many bars, diving into the world of technology at the Microsoft Digital Workshop, cooking Baltic at the Culinary Arts Center, catching up with emails at the Explorations Café and gambling at the casino.
Of course, you can indulge in some serious pampering at the Greenhouse Spa & Salon boasting of a fitness center, saunas, thermal suites with hydrotherapy pool, steam and aromatic rooms, heated ceramic beds, treatment and massage rooms, manicure and pedicure stations and salon.

Family Together Time Aboard HAL Ships
While onboard there is a plethora of activities to enjoy as a family including catching a movie, or a live stage show, swimming, and shopping for the older kids or learning about the ports of calls from the ship's destinations specialist.
The Holland America Line ships may seem old-fashioned becuase they still have formal evenings and opportunities for a captain's dinner. Families can immortalize one of the two formal nights with a black and white artistic photography session from Black Label.
To book your next Eurodam adventure, please visit Holland America Line's official website or call 877/932-4259 or 206/286-3900 for reservation details.
All photographs courtesy of Kathryn Kates
Dear Reader: This page may contain affiliate links which may earn a commission if you click through and make a purchase. Our independent journalism is not influenced by any advertiser or commercial initiative unless it is clearly marked as sponsored content. As travel products change, please be sure to reconfirm all details and stay up to date with current events to ensure a safe and successful trip.
---