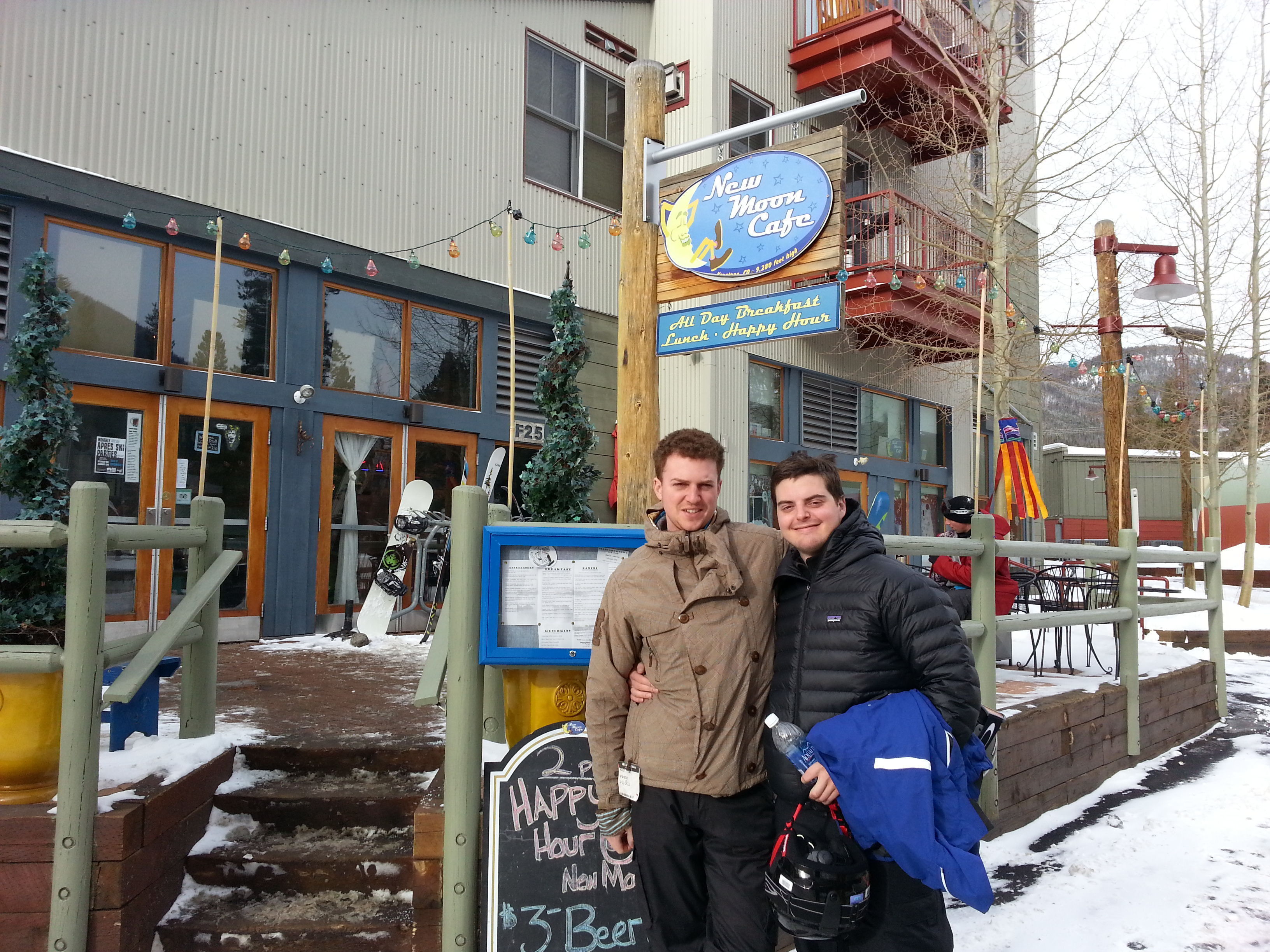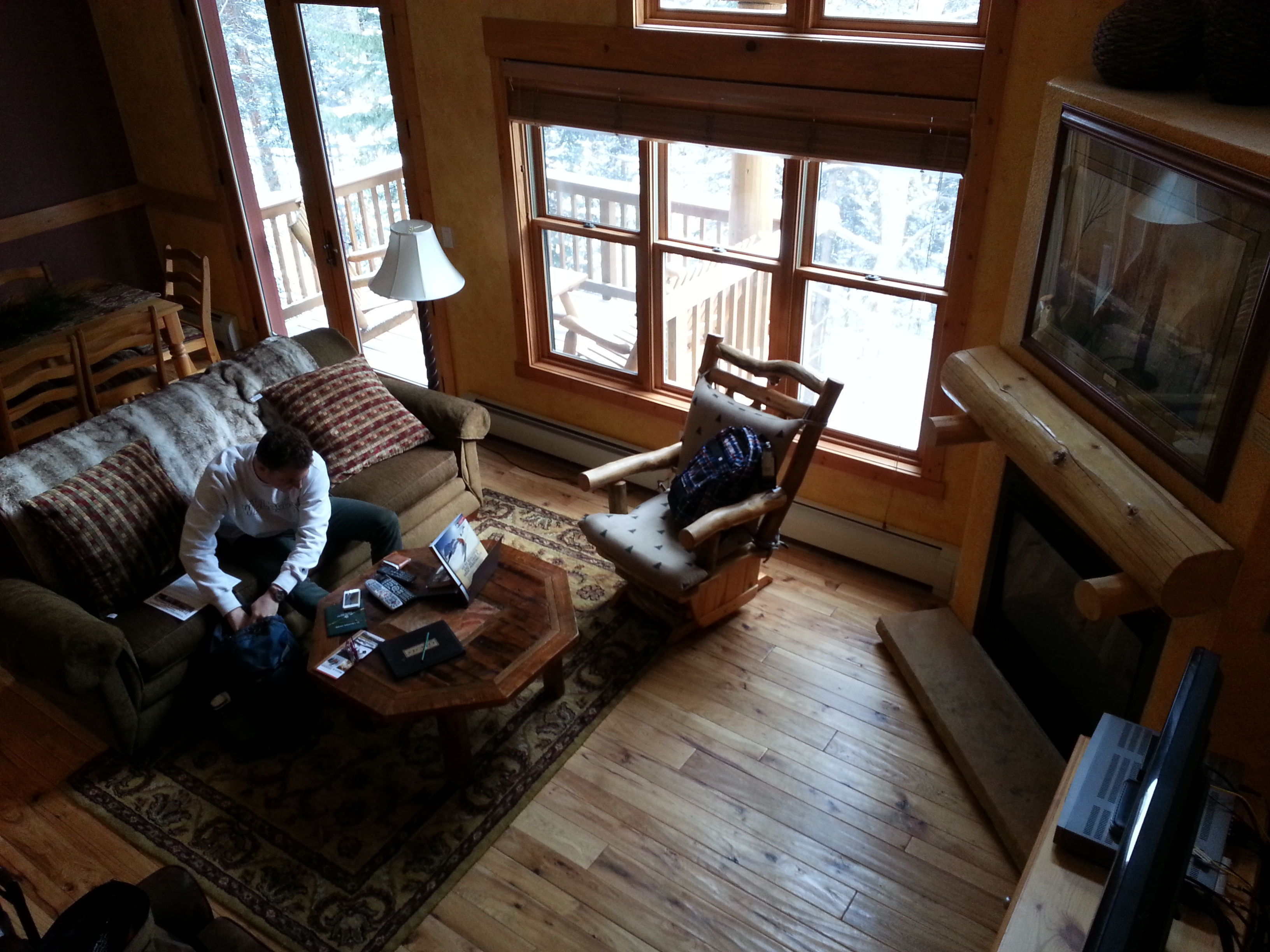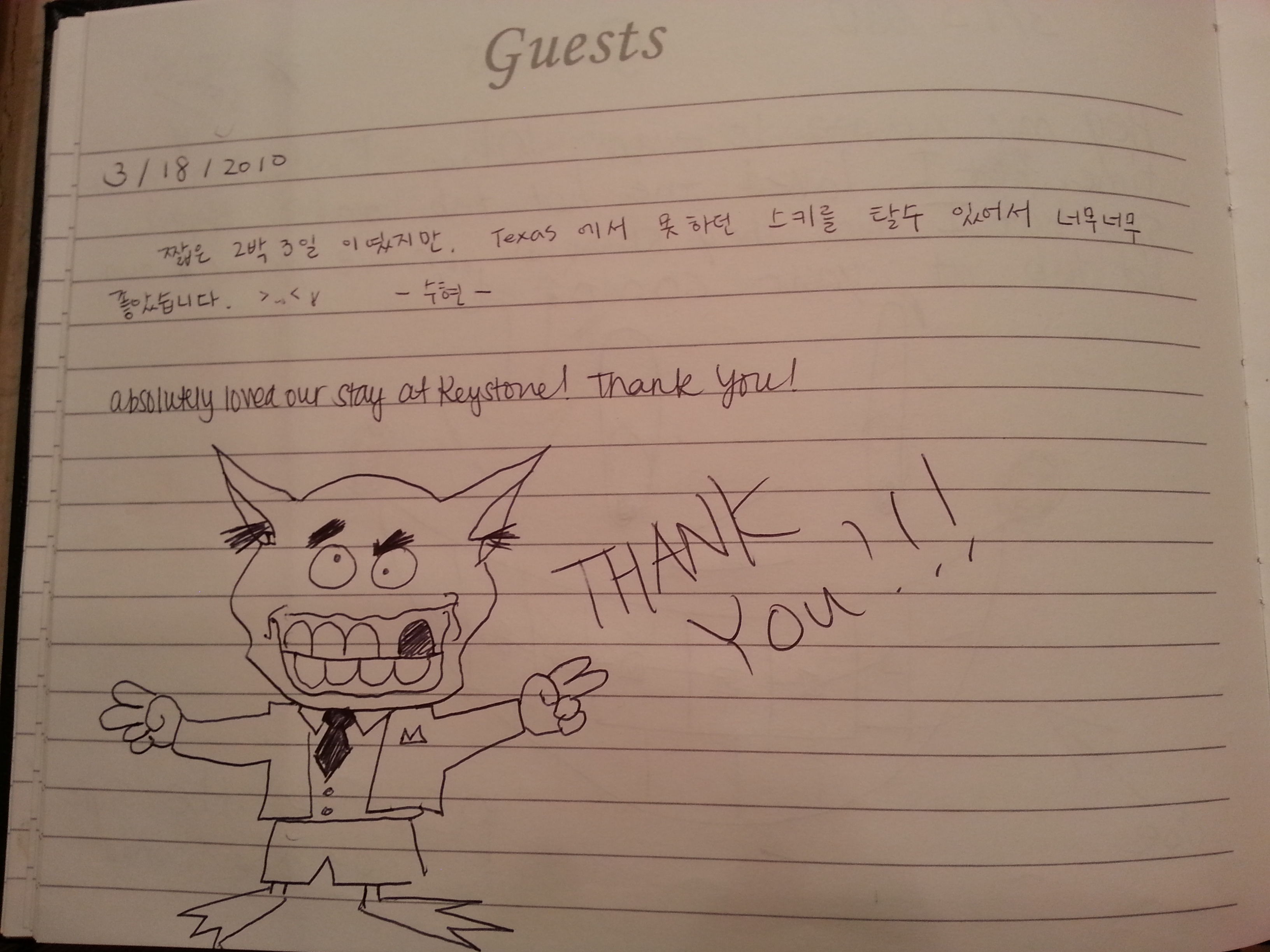 Tucked high in the Rockies of Colorado, Keystone is a mountain resort — and a self-proclaimed Kidtopia – designed to make sure kids have fun with winter activities.
As the Vail-owned ski resort most dedicated to families, Keystone is where Front Range parents and grandparents go to introduce kids to winter recreation. Their comprehensive Kidtopia Program, launched in 2012, is a full array of facilities and events, many complimentary, designed to round out the on-mountain experience and help kids 3 to 12 appreciate ski culture. From fun activities to thoughtful amenities, they do a good job, especially for families who stay at the resort's River Run base village.
Kidtopia Family Amenities and Lodging Packages
Although Kidtopia is only one facet of Keystone's operations, it makes this very large Summit County resort stand out from its competitors. Among the three separate base villages https://myfamilytravels.com/what/activities/11550-Mom-And-Son-Review-Keystone-Mountain-Resort-Colorado.html , River Run is the easternmost base packed with restaurants, shops, condos and the largest nighttime skiing operation in Colorado.
On all perimeters are many more condo clusters and to the east, the isolated Trappers Crossing (where I stayed with Regan and Jacob on a recent media visit.)  Condos are clean and well cared for, come in all shapes and sizes, and typically share an outdoor hot tub.
The Kidtopia attention grabber is Keystone's unusual Kids Ski Free deal, which kicks in when families book two or more nights in a Keystone owned and operated lodging. Not only do you have the convenience and easy access that slopeside or base village accommodations offer, but it also allows every child age 12 and under to get a free lift ticket throughout their stay. This offer is valid daily all season – very unusual in the ski business.
Kidtopia Activities and Apres Ski Fun at Keystone
Kidtopia afternoon events are scheduled from after Christmas till the mountain's April closing, with something new and different almost every day of the week.  Weekends bring extra events, and kid essentials like the Cookie Hour take place daily at the skating rink in the River Run Village, where rentals are inexpensive and hot chocolate is very close by.
On other days, families will find an artist doing face painting, or have a chance to be artists themselves at the Ready, Paint, Fire studio. As its name implies, you can purchase a pre-made bowl, plate or other piece of pottery (our boys chose beer steins) then sit down with a variety of colored inks, stickers and other tools to decorate it. Similarly, the studio has color-by-number canvasses set up so little ones can paint souvenir mountain landscapes.  The studio is located in Kidtopia Headquarters, a warm and cozy house in River Run where other activities, such as a meet-and-greet with an avalanche dog and its ski patrol handler take place.
Kidtopia Family Fun on the Mountain Slopes
On mountain, kids enjoy meeting the fuzzy blue Kidtopia character Ripperoo, who waves happily and will pose for photos. To really see him let loose, attend the weekend parades through River Run Village when a wagon filled with ski school students provides backup moves while Ripperoo performs the latest hits.  The video says it all:
Adventure walks, counselor-led group games, even early evening star-gazing add to the mix for families who stay all week.  Since most of the activities are free, Kidtopia is a great value-add for parents whose kids still have energy to burn after a day on the slopes. Family together events also create a friendly ambiance where kids can meet each other, and siblings can hang out, regardless of their age or snowsports skill level.
Adventure Point is a fun recreation area above the RiverRun base village. You'll have to shuffle off the lift to see it but you really can't miss the Keystone ice fort, the 5th annual medieval fortress made of snow and ice bricks that kids can play in. For a fee, families can also book time at the snowtubing hill (42" height required to participate), try air boarding or rent a snow bike and practice on a quiet slope.
Skiing and Riding Family Style is Easy and Fun
To match the three base areas, the heavily forested Keystone has three peaks. On Dercum above the River Run base, families will enjoy Discovery and Ranger Learning Areas, four children's adventure trails used by a lot of ski instructors, the long and leisurely green Schoolmarm run and a new Family Ski Trail called Schoolyard. This fenced-in slow zone is designed for skiers and riders of all ages, with little bumps, widely spaced trees, a few terrain park features and areas in which to challenge your skills, conservatively. It's an exciting place to watch never-evers blossom with pride at making a pizza wedge turn around a small bump and a place even our college-age athletes enjoyed playing in.
Keystone Shows its Family Values in Customer Service
One of the most rewarding aspects of our Keystone vacation was being surprised by many acts of kindness. Some of the free touches that made our family vacation special (spoiler alert) were
Being handed fresh baked chocolate chip cookies at the skating rink in late afternoons.
Boxes of Kleenex in on-mountain bathrooms.
Bowls of chocolate Kisses at the cafeteria cashier line.
Large water dispensers in all cafeterias so you can refill water bottles.
Local ski ambassadors who lead complimentary mountain tours from different peaks.
Ski guides who hand out trail maps, answer questions about the best groomers or where to find fresh powder, and distribute free granola bars in the afternoon.
Red wagons at the base area lifts so parents could tow kids (or each other) and ski gear to the parking lot or pizza parlor with ease and fun.
Family parking areas near ski school to minimize the great schlep of mittens, helmets and pesky gear from car to school.
Free intra-resort transportation system that gave our boys lots of freedom to roam.
Terrycloth slippers at the rental shop for skiers who forget shoes.
EpicMix is Very Cool… if Confusing
One of Keystone's free amenities – one that's in use at all Vail Resorts – is the EpicMix Program to foster sharing on-mountain experiences in person and through social media. As big fans of technology, our family thought it was very cool, took little advantage of it, but think it's worth trying out.
EpicMix uses RF or radio frequency enabled lift tickets to check in skiers as they work their way around the mountain, taking note of location. Lift operators can scan them through your jacket, saving you time, and they serve as a virtual ID during your stay.  Photographers stationed at the top of a few main lifts and in the terrain parks take pictures free of charge, and scan your ID number so you can automatically upload them to Facebook, or review them later.
Online or using their app, skiers and riders of any age can see how many vertical feet they conquered, admire photos or even compare their racing speed against that of Vail athlete Lindsay Vonn.  The new EpicMix Academy tool allows ski school instructors to certify a student's skill level on their profile too.
Our cards did not work properly but after a long phonecall with local staff, we were able to create an online account. I'm not complaining:  the boys were so busy skiing, snowboarding and checking out the après ski scene that they never bothered to logon or share their photos on Facebook.
Trip Planning Tips for a Kidtopia Vacation at Keystone
Keystone aims to make family travel easy.  We arrived in Keystone having taken the CME Shuttle from Denver International Airport. The upside was a worry-free ride, especially for the snowy airport return when our driver had to navigate a whiteout.  The downside was not having a car to grocery store for the condo. If you're staying three days or less I would definitely recommend the shuttle service.
Sea level families should note that the first rate nursery, ski and snowboard school are at a high altitude of 9,280 feet and allow time to acclimate.  As altitude sufferers for the first two days of any ski trip (symptoms of altitude sickness are typically headache, nausea, shortness of breath and dizziness), my family just takes it easy.  The Keystone staff recommend drinking plenty of water for the days leading up to your trip and being aware of alcohol consumption while there. Denver families have told me they give kids one aspirin per day for the week before their trip to thin the blood, and my Mexico City friends suggest having Coca Cola with an aspirin for breakfast to alleviate altitude sickness symptoms.
We rented our ski and snowboard gear courtesy of the resort, through Keystone Sports, whose staff was very accommodating. (Yes, they gave us slippers when we wore our ski boots to the mountain on the last day.) If you're renting, arrive at the resort before closing time; they have shorter hours on weekdays and bad weather days than on the busy weekends.
The on-mountain food is expensive, but I was delighted to see that menu options included both Vietnamese Pho soup dishes, and healthy options that met Kids LiveWell Nutrition standards.  In River Run, New Moon Café and the Inkxspot coffeehouse were our favorite places for a break, a delicious burrito or some warming soup.
If you're traveling with older kids, get out and try the fine local places around Dillon (The Goat) and in nearby Breckenridge (The Warming Hut and Eric's), both reachable by local buses. In addition to the gourmet Alpenglow Stube and Skitip Ranch eateries which parents may want to save for a night out, Keystone features the very fun Der Fondue Chessel mid-mountain.  The price-fixed restaurant serves fondue, of course, both the cheese and chocolate varieties, with enough side dishes to satisfy fussy eaters.  Have some wine; you'll be asked to join the nightly Chicken Dance while the house polka band performs. The restaurant is up on North Peak at an altitude of 11,444 feet, and the two gondola ride there makes for a brisk and fun night out – spectacular views at sunset.
Just remember, a stay in Kidtopia means children will likely be hooked on snowsports for life.  And isn't that great?
Dear Reader: This page may contain affiliate links which may earn a commission if you click through and make a purchase. Our independent journalism is not influenced by any advertiser or commercial initiative unless it is clearly marked as sponsored content. As travel products change, please be sure to reconfirm all details and stay up to date with current events to ensure a safe and successful trip.
---