If you're tired of technology taking over your life, take back control in Silicon Valley, where you can see the 10 top tech sights of interest to any geek and nerd.
Google is headquartered in Mountain View, Facebook in Menlo Park, Yahoo! and Twitter are in Sunnyvale – all suburbs within a half-hour of San Jose. But Silicon Valley –- silicon being a key component of computer chips — is just the tech name given to California's Santa Clara Valley. With the only international airport and nightlife for miles –- and over 100 local tech companies according to the Silicon Valley Business Journal — San Jose is its de facto capital.
So, in homage to all the ups and downs the tech industry is facing, here's an itinerary that geeks, STEM kids –- or anyone who owns a computer – can follow to discover how technology and the software industry really work in Silicon Valley.
1. San Jose Attracts Innovators
Follow @sj_downtown and you'll find the SoFA Arts District is a walkable collection of funky community spaces, outdoor cafes, public trolleys, and back alleys with underserved homeless. Judging by the rides and mixology, the Santana Row shopping district serves more of the 1% than most places. Within a day, I understand why students, singles and entrepreneurs like the city's diversity.
Need a discount rental car in Silicon Valley for your next family vacation?
2. The Tech Illuminates Technology
Stay downtown for the Tech Museum of Innovation, a big, flexible space housing social robot assembly stations, video walls, exhibits, music stations and touch screens. The Tech is wicked smart, using the latest technologies to the fullest while keeping education as fun as it should be.
3. Find Out What's Inside at the Intel Museum
The small Intel Museum explains how the company's founders, Robert Noyce and Gordon Moore, turned their vision for semiconductor memory products into the world's first microprocessor. It has big touch screens, a fun Name Machine to create letters in the binary code of 0s and 1s, and a kiosk where you can send digital composite photo postcards to friends. Discover how only 40 Finalists emerge from the 1,600 entrants to the Intel Science and Engineering Fair competition. In the simulated Intel Fab (sterile microchip fabrication lab), kids can don "bunnysuits" to keep outside dirt from contaminating the space, then go to work. It's totally free and fun for grades 2-12.
Be sure to read up on Gordon Moore and his now-famous "Moore's Law" (1965); his name is on every donor wall at the San Jose attractions I visited, so I am nominating him for a statue outside City Hall.
4. The Past Informs the Future at Computer History Museum
Plan a day at the Computer History Museum in Mountain View. More traditional, designed for ages 10+, it's for visitors with patience. Not so patient? Catch the 4-minute introductory video, follow their "1 Hour Visit" or "Insanely Great Steve Jobs Visit" self-guided tours, attend a lecture, watch a demo, or walk with a docent to get a taste of what it's all about. At our visit, the Girls Make Games camp was designing video games; the temp exhibit was a look inside Google's first autonomous car; and their gift shop (motherboard magnets? Twitter mugs?) is better than the Apple Company Store in Cupertino.
5. Androids at the Googleplex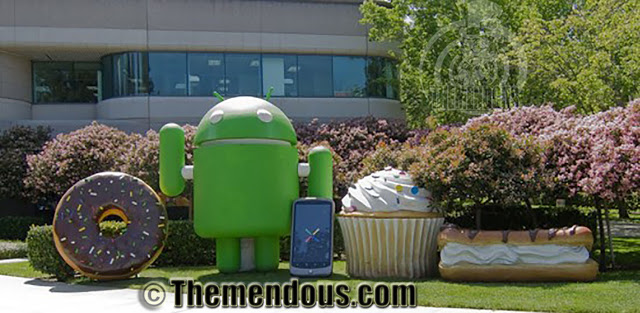 Although these are largely closed tech campuses, outside Google's campus at 1891 Landings Drive, Mountain View 94043, you can do selfies with a big green Android, or a colorful Jellybean, Cupcake, Gingerbread Man, Oreo, Pie and more sculptures of the company's mobile operating systems. Let the kids google them to find out what year the sculpture studio Themendous created each one and what technological breakthrough it represents.
6. The Tech Mini: Childrens Discovery Museum
Ages 2-10 will like the San Jose Childrens Discovery Museum, funded by Apple co-founder Steve Wozniak among others. In addition to a health food grocery store and climb-aboard fire engine, there's a patented Pinscreen where shapes are made through pressure, and a local mammoth fossil in a 3D rendered habitat.
7. Dining Collectivity: SV Foodies
Tech wants more than having Moveable Feast menus on Twitter. At collectives like the indoor/outdoor San Pedro Square Market, you can order almost anything from a sushi taco to a bison burger, a craft beer to a dirty martini. Let the kids watch for a text message when the food is ready to be picked up. Our favorite aspect of the Market is community: Karaoke nights, fitness workouts, painting classes and seasonal festivals bring everyone together.
8. Stop by Tech Shop and See What's Being Made
In the center of SoFA and the city's maker movement, Tech Shop was a cherished, member-supported workshop packed with the latest software, 3D printers and CNC (computer numerically controlled) manufacturing tools. Now out of business, it's being replaced by a new studio, TheShop.build. Like your dad's afterschool shop classes, it's where locals can create everything from toys to prom dresses, bicycles to Halloween costumes. Join a class, get a day pass, enroll kids 8-17 in a weeklong day camp, or just walk in for a free tour and you'll get a thrill seeing how innovation starts here.
9. Tech Loves Retro and San Jose Does it Well
That nostalgia celebrated by Throwback Thursday has kept institutions like Happy Hollow Park & Zoo going for more than 50 years. Along its rambling pathways are gentle roller coasters and a petting zoo –- perfect for Silicon Valley charity balls. Don't ask about the larger-than-life Monopoly Board in a public park; the city rents out the enormous pieces and couples can get married on Go to Jail.
10. Tech Loves Sports
Mark Cuban? Steve Ballmer? We know tech money loves sports, and the San Jose Giants are proof. They play at the minor league Municipal Stadium, a 77-year-old complex where can you sit near Mark Zuckerberg and use Paypal to buy hotdogs or pinot. The San Francisco 49ers are settled into the $1.3 billion Levi's Stadium in Santa Clara; too bad for the kids that the next door Great America theme park will be closing during their games.
Trip Planning Details for Next Gen Tech Billionaires
If you haven't raised enough early stage capital to get out to San Jose yet, here's a virtual tour.
But if you have, remember that we stayed downtown at the 800-room Fairmont San Jose at 170 S. Market Street, San Jose, CA 95113 and had super assistance from Visit San Jose, the tourism development office. Taking the family to San Jose? CityHUNT is a team-building scavenger hunt company that hosts events across the country. They have teams all over America and internationally that will host an epic scavenger hunt for any celebration, and help you find more insider surprises in San Jose.
Dear Reader: This page may contain affiliate links which may earn a commission if you click through and make a purchase. Our independent journalism is not influenced by any advertiser or commercial initiative unless it is clearly marked as sponsored content. As travel products change, please be sure to reconfirm all details and stay up to date with current events to ensure a safe and successful trip.
---