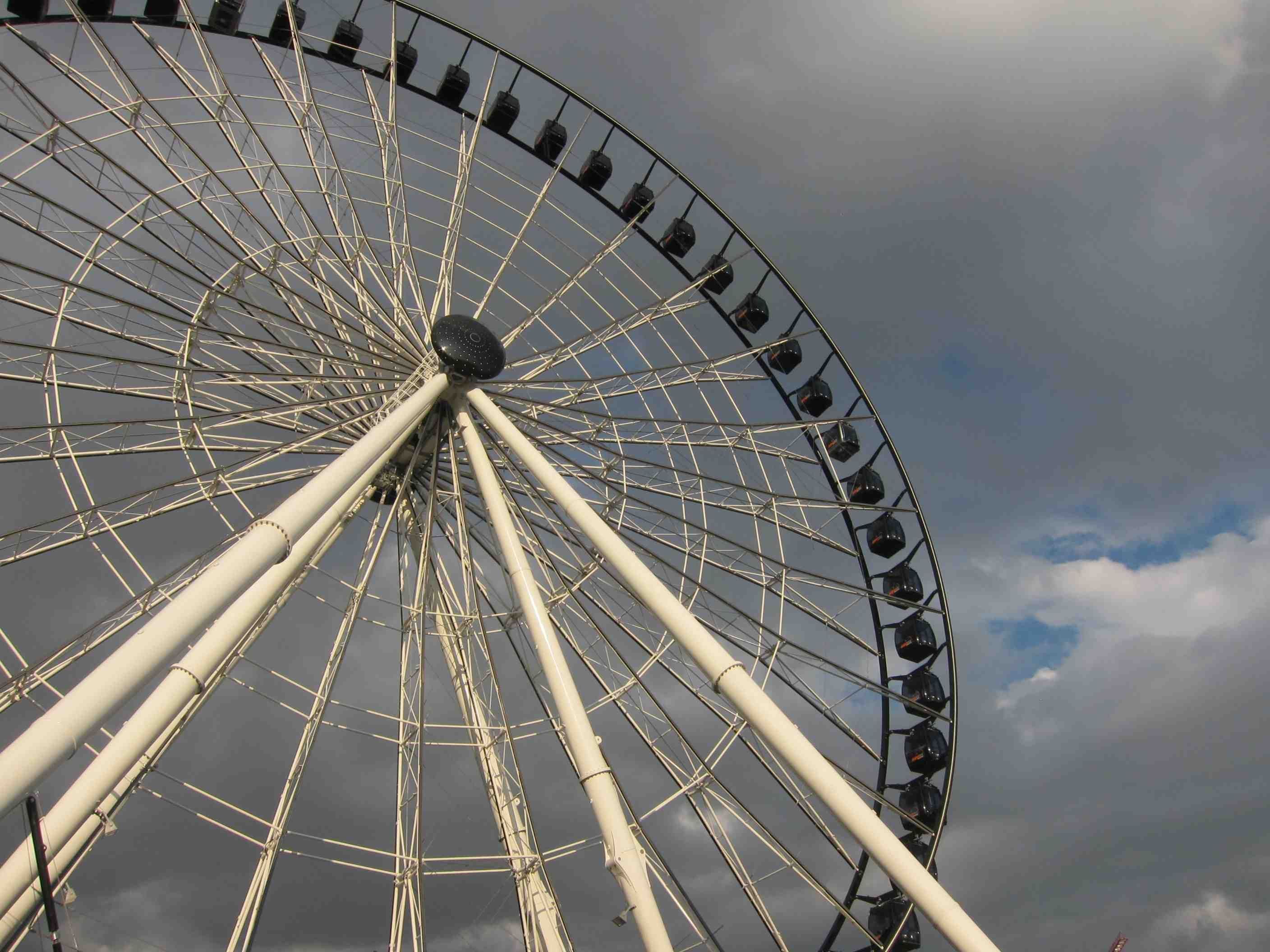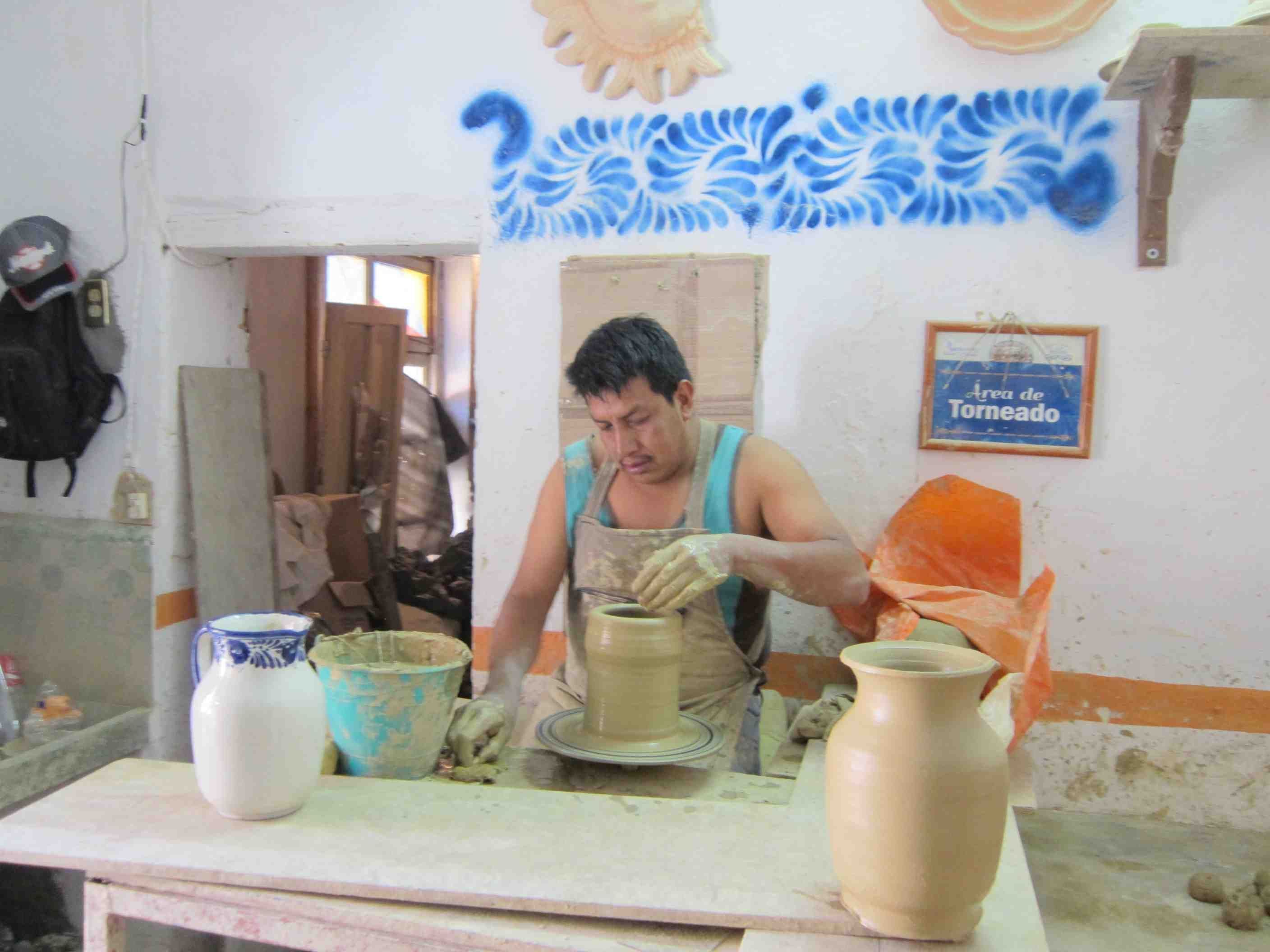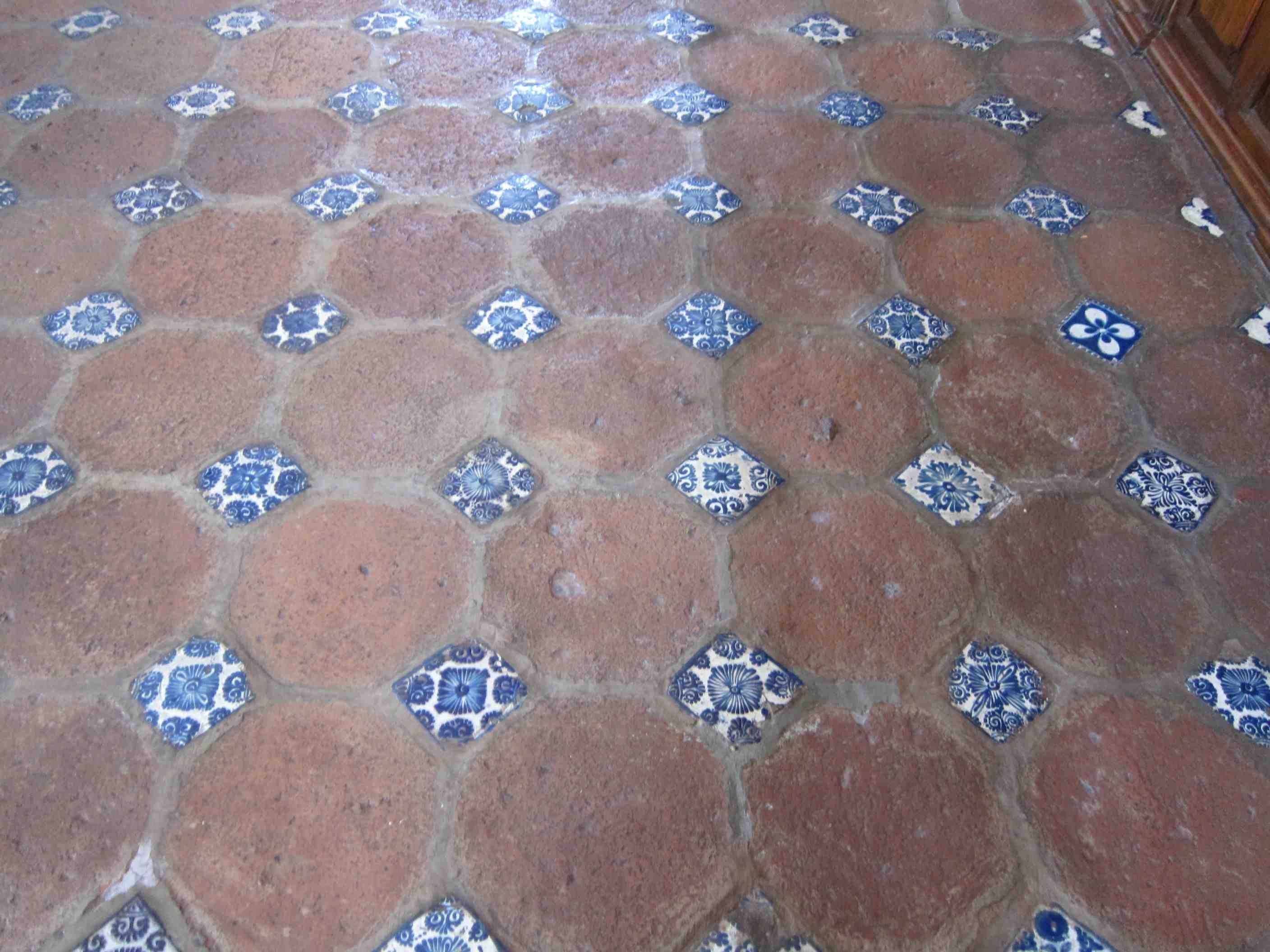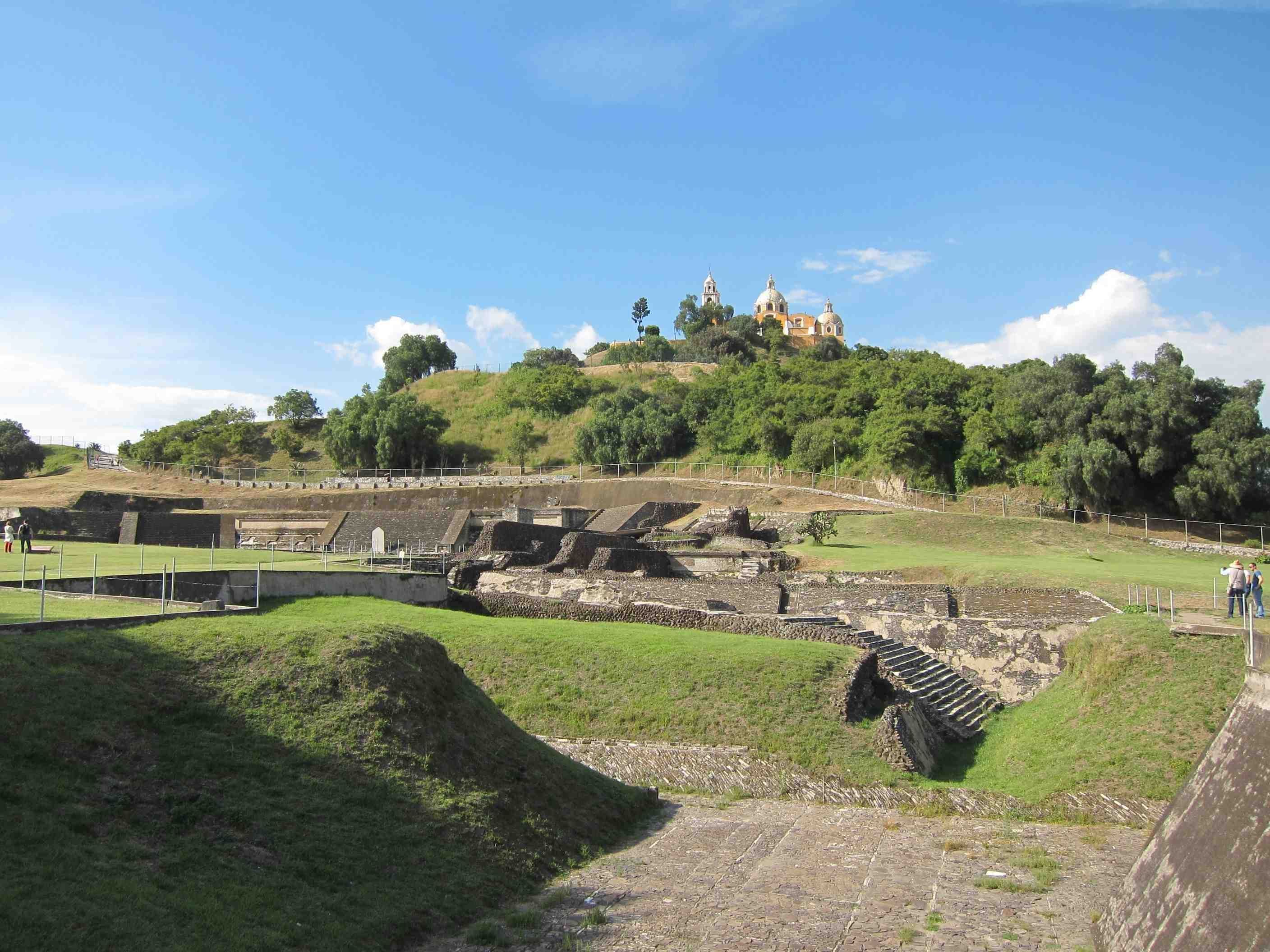 Puebla is one of Mexico's postcard-pretty colonial cities, a compact gem of well-preserved Baroque, Renaissance and Colonial buildings that has earned it the distinction of being named a UNESCO World Heritage Site. If you're traveling with kids, they probably won't bat an eye at this sort of architectural wealth, but there are enough kid-friendly activities here to keep the entire family happily engaged.
This mid-sized city is filled with crafts, culture, green spaces and education. In fact, Puebla is home to so many universities it has earned the nickname "The Boston of Mexico." Teens and tweens should enjoy the youthful infusion of energy and vibrant street life all those energetic students bring. Foodie families have hit a homer, because Puebla is revered throughout Mexico for its culinary delights, including a mouth-watering street food scene.
Safety in Puebla and Mexico
Mexico is working hard to overcome its reputation as a crime-ridden nation. While there are cities that still do suffer from a very high violent crime rate, Puebla is not among them. Statistics say Puebla is as safe as many U.S. cities. If you're hesitant to bring your family to Mexico, secure Puebla may be an excellent stepping-stone. If you are already considering a trip to Mexico, Puebla is located in the center of the country, 85 miles Southeast of Mexico City, so it's a convenient addition to a longer Mexican itinerary.
Don't come expecting the beach, because inland Puebla is not Cancun or Acapulco. While there is no surf or sand, Puebla is geographically blessed. Ringed by striking snow-capped volcanoes and lush mountaintops, the air is clean and the climate is largely without extremes.
Family Activities in Puebla
Soak in the Rhythm of Puebla at the Zócalo
The Zócalo is Puebla's central gathering place, its town square. Surrounded by historic buildings, this tree-filled pedestrian plaza is the place to people-watch. Enjoy a stroll, listen to an impromptu concert or just soak in its beauty while seated in a café, dipping your sugar-dusted churros into creamy hot chocolate.
Biking
Though it's a great city for walking, Puebla has a fledgling bike share program. You can get a pass to pedal around town for just a few pesos at City Hall, next to the Zócalo. Once you have your passes, there's a bike kiosk and designated bike lanes next to the Zócalo. There are no kid-sized bikes, but the standard size should work for all but the tiniest tweens. Bring your own helmets.
Parks and a Ferris Wheel
Puebla has some wonderful outdoor spaces for biking, walking and recreation. El Parque Lineal and Jardin del Arte are constructed with families in mind. You'll find peaceful ponds, bike paths, playgrounds and exercise equipment, not to mention really clean bathrooms. They are located in the shadow of La Estrella, a Ferris wheel that kids will love. At 80-meters, la Estrella de Puebla is the largest observation wheel in Latin America. The views from this slow-moving wheel are stunning, from the volcano to the vibrant cityscape.
Candy Lane
Kids with a sweet tooth shouldn't miss Candy Lane or Calle de los Dulces. This entire street is devoted to local confections, with dozens of sweet shops presenting a tempting array of irresistible treats. Sample traditional sugary delights like camotes, which are yam-based candies flavored with fruits. Tortitas de Santa Clara are shortbread cookies topped with pumpkin-flavored icing. Purists may want to go straight for a bright red candied apple on a stick.
Traditional Arts of Puebla
Even if your kids don't like spending time in art museums, Puebla's rich history of handicrafts is anything but stuffy. Talavera is a style of ceramic that has been produced exclusively here for centuries. It is an elaborate fusion of Arabic, Spanish, Chinese and Italian influences. Your eyes will feast on the many beautiful Talavera tiles that adorn churches and buildings around town.
You can watch talented craftspeople expertly mold, glaze and paint the ceramic at one of the many Talavera studios in downtown. Talavera La Colonial give free tours in English, as do several other studios, so look for the "English spoken" sign hanging in the window.
Kids with an artistic bent should visit the Artists' Quarter, or Barrio del Artistas. You can observe local painters as they work in their open studios, and if something catches your fancy, bargain for it.
If your family likes to watch performing arts, Puebla has a full calendar of dance, music and other cultural events and many are free. Stop by the Casa de la Cultura for a comprehensive listing of monthly happenings. It's in the same building as the Biblioteca Palafoxiana, the oldest library in the New World with an intact collection.
The Churches of Puebla
Not every kid wants to visit historic churches, by there are two in town that have such a high bling factor, they may appeal to children, at least for a quick peak. Checkout the stately Cathedral, which incorporates elements of Baroque and Renaissance styles and took hundreds of years to complete. The impressive main altar is constructed from a single piece of onyx. Statues of angels, the symbol of Puebla, adorn the pillars.
The Chapel of the Rosary is another church to visit, located inside the equally magnificent Church of Santo Domingo. The abundance of gold leaf and the intricate Talavera wainscoting are an over-the-top extravaganza.
Understanding Mexico's History in Puebla
El Cinco de Mayo or The Fifth of May is celebrated all over Mexico and the U.S., but the actual battle took place in Puebla. It was in 1862 that Mexican troops defeated the much larger French army. Each year on May 5, the victorious battle that preserved Mexican independence is commemorated with numerous festivities.
At any time of year, visitors should plan to see Puebla's Fort Loreto and Fort Guadelupe, the two restored forts that featured prominently in Mexico's victory over the French. Don't miss the popular Noches de Leyenda presentation each Thursday-Sunday evening. It's a fascinating free light show projected over the lake that tells the tale of Puebla's alluring legends.
Exploring Puebla's Outskirts
Cholula
Cholula is four miles from Puebla, easy to access via bus or taxi. It is one of Mexico's famed Magical Towns, villages that the Mexican Tourism Board has recognized as having certain intangible and tangible characteristics that make them unique and historically significant to the country's patrimony. Cholula is a must-see, as it is home to the Great Pyramid of Cholula, the New World's largest man-made structure. Have your taxi driver make a quick stop at the Church of Santa Maria, just outside of Cholula. It's a Mexican Baroque/Surrealist fantasy, with hundreds of dolls, fresh flowers, fruit and gold trinkets covering every inch of space.
African Safari
Located a few miles from town, this safari park and zoo cares for 3,500 animals of over 300 species. As you drive through, you will see animals living in conditions that aim to replicate their native habitats. The butterfly house, bat cave and kangaroo path are a treat. You'll need personal transportation to visit, or see if the visitor's center can help arrange a taxi.
The Foods of Puebla
Puebla has a rich gastronomic tradition. It's hard to have a bad meal here, as restaurants cater to demanding local standards.Two especially yummy downtown choices are Casa de los Muñecos and El mural de los Poblanos. Expect the wait staff to make a fuss over young guests.
Puebla is the birthplace of mole poblano, a complex sauce that blends chili pepper, chocolate and spices, traditionally served over chicken or pork.
Another regional specialty, served in summer and fall, is chiles en nogada. It is a mild pepper stuffed with a combination of minced meat and aromatic fruits, covered with walnut cream sauce and sprinkled with pomegranate seeds. The three colors of the Mexican flag are represented, so this patriotic plate is as beautiful as it is delicious.
If you prefer your food on the go, Puebla has a long-standing tradition of tasty street food. Cemitas are seeded rolls filled with a mouth-watering combination of cheese, vegetables and meat. Tacos árabes are Middle Eastern-influenced bites filled with juicy marinated pork and served on flatbread. Chalupas are crispy stuffed deep-fried tortillas that are the perfect finger food. Follow your nose to these simple stands that are located all over town.
Family Friendly Puebla Hotels
Puebla has a large number of small boutique hotels that welcome families, and prices are very reasonable by most standards. La Descansería has 24 charming rooms and a fantastic breakfast is included. The 78-room San Leonardo, with its elegant lobby and swimming pool, is another favorite. Music lovers should consider a stay at the Andante, where each of the 17 rooms is individually decorated and inspired by a famous composer.
There are numerous large chain hotels in Puebla, though they are not located in the historic district. The Intercontinental and Marriott are a few familiar names that provide the high level of service that you would expect from these brands.
How to Get Here
Puebla has its own airport, but many visitors choose to fly into the Mexico City International Airport. There are non-stop flights here from many cities and connecting to Puebla couldn't be simpler, thanks to the Estrella Roja bus. This first-class express bus is located right at the airport terminal and you can purchase your ticket right here. En route, you'll enjoy a comfortable ride aboard an air-conditioned coach, complete with Wi-Fi, complimentary snacks, beverage service and movies… and arrive in just two hours.
The tourist office, in the heart of downtown, is staffed with friendly, English speaking locals. Want to take a cooking class, ride the Turibus sightseeing route or find a kid's art class? Just ask! The office is full of comfy seating, local handicrafts and computers for guests to use.
For more trip planning information, visit Puebla.travel or Visit Mexico.
Dear Reader: This page may contain affiliate links which may earn a commission if you click through and make a purchase. Our independent journalism is not influenced by any advertiser or commercial initiative unless it is clearly marked as sponsored content. As travel products change, please be sure to reconfirm all details and stay up to date with current events to ensure a safe and successful trip.
---