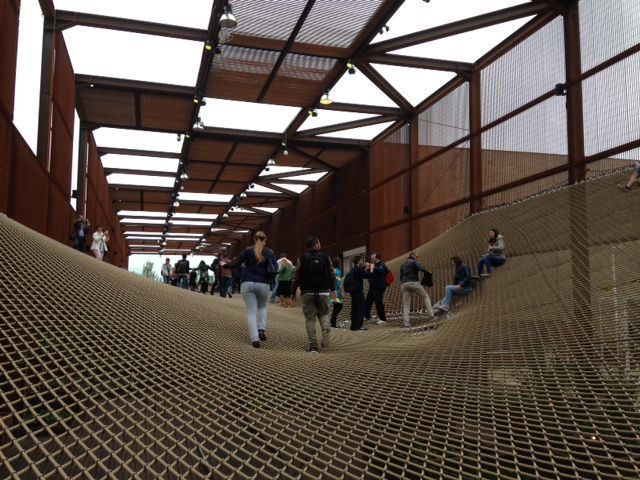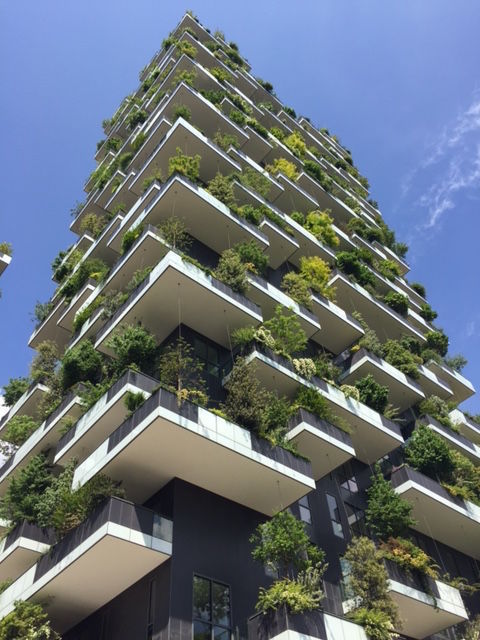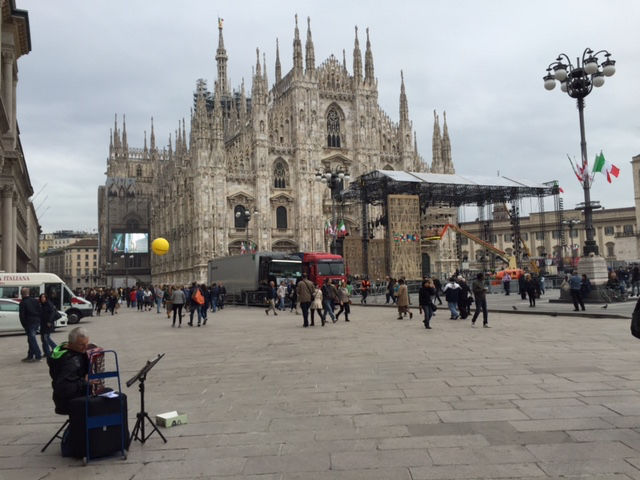 The latest Universal Exposition, Expo 2015 in Milan, Italy will run until October 31, 2015 with the theme: "Feeding the Planet, Energy for Life." Over 140 countries are participating, including 54 with their own self-built national pavilions.
Thoughtful reflection is necessary to ensure a sustainable future with safe food and water for all. Expo aims to promote cross-cultural discussion and collaboration, in the hope that effective new strategies will emerge. In many countries, the primary issue is food scarcity but in some developed countries, it's the over abundance that is creating problems such as childhood obesity and the diabetes epidemic.
Of course, Expo is big business and millions of tourists will be flocking to Milan for the event. Visitors expect to be entertained, yet contemplating such crucial global issues is anything but amusing. I recently visited Expo 2015 and am pleased to report that it managed the difficult balancing act of being simultaneously fun and thought provoking, making it a great family day out.
The Event
Expo takes place at the Rho-Fiera venue a few minutes from downtown. Expo 2015 is above all a family event and with a dedicated Expo 2015 Family Information Page and even a special downloadable kids-oriented map of attractions, they have planned ahead to meet families' needs. The exhibits and pavilions are highly interactive and many are multimedia. It is hard to imagine all but the very youngest children not being 100% engaged. There are special areas set aside for kids, but the entire event is kid-friendly. A score of cute life-size mascots with names like Foody and Fig roam the grounds, welcoming tiny tots.
The Pavilions
The world pavilions are the centerpiece of Expo. For the most part, the countries that you would expect to have elaborate pavilions (think Qatar and Bahrain) do. Many pavilions seem more interested in baiting potential tourists as opposed to presenting a sustainable message, but there were some standouts.
Brazil was a crowd favorite. Visitors climb on a huge trampoline-style net. I saw kids as well as grandparents trying to balance and bounce. The exhibit managed to be fun and engaging, yet it relayed a fundamental theme; tread lightly on planet earth, otherwise things can easily shift out of equilibrium.
The United Kingdom's Pavilion was the most poetic. You walk through a maze-like garden with poems scrolled on nooks and crannies. It even smelled like the English countryside. The centerpiece was a complex and fragile beehive-like structure that sent a silent but powerful message that world's food systems are indeed an interconnected web.
The U.S.A. Pavilion did an excellent job of staying on point with a display of sustainable green walls. America arrived with food trucks to introduce the world to Yankee street food with a wholesome twist.
The Ethiopian Pavilion took a low-tech yet effective approach, presenting their culinary history with a traditional coffee ceremony followed by folk dancing.
Not Without Controversy
Expo is a hotbed of controversy. Some visitors were offended by the perceived hypocrisy of having big multinationals like Coca- Cola and McDonald's as sponsors, fueling speculation that sustainability is a marketable catchword that is veiling the interests of conglomerates.
Another issue is that very poor countries have spent precious resources on their pavilions instead of actually putting the money towards feeding their hungry (and sometimes starving) population.
The choice of May 1 as opening day was also scrutinized. May 1 is an important worker's holiday in Europe, but Milan's shops, restaurants and services ran on a regular schedule to serve the overflow of tourists. Again, it appeared that commercial interest had taken precedence.
Expo in The City of Milan
Milan has spiffed up for Expo. Its Gothic masterpiece, Il Duomo, has been beautifully restored and is a must-see, but the entire city has gotten into the festivities. Daily events such as concerts, performances and exhibits are scheduled throughout the six-month period. The most striking exhibit is Wheatfield, an environmental installation of newly planted wheat smack in the center of the city's newest high-rise neighborhood, Porta Nuova. Volunteers are tending to five hectares of the golden grain and will eventually harvest it.
Milan is Working Towards a More Sustainable Future
Milan is an appropriate host for an Expo with a sustainable nucleus. Not long ago it was Italy's industrial core, attracting people from all over the country to work in its many factories. Pollution was a big problem, thanks to industry, geography and locals being tethered to their personal vehicle.
But the face of Milan is changing. There are now many car-free thoroughfares. Green buildings have sprung up and a network of designated bike paths is a popular way to traverse town. If you're traveling with older kids, try pedaling around the city with wheels borrowed from the BIKEMI bike share program. Don't forget to bring your own helmet.
The comprehensive public transportation system runs like a Swiss clock and the old-fashioned trams are a great fun for kids of all ages.
Fast Facts for Enjoying Expo 2015 Milano
You may purchase tickets online, at the Rho-Fiera or at the Expo stand in the center of Milan, near the Castello.
Ticket Schemes & Schedules
1) There are several ticket pricing options, but the Family Package includes one-day admission for two adults and two children for €99. If you really want to visit Expo on a budget, admission costs only after 7 pm.
2) Expo is open everyday from 10 am-11 pm.
3) You can't use a regular Metro ticket to get to Expo. You'll need to purchase an extra-urbano ticket that costs €2.50 each way. You can purchase it from the automatic machine at most Metro stations. The M1 red line goes from the Duomo directly to Rho-Fiera. Don't discard your ticket after you've gone through the turnstile, as you may need it to exit.
4) Expo offers plenty of clean and functional bathrooms.
5) Courtesy strollers are available at the Expo entrance.
6) Everything is written in both Italian and English, so it's a thoroughly bilingual event.
7) Comfy shoes are essential as it's very spread-out.
8) There lots of wonderful edibles from all over the world available for purchase, but nothing is cheap, so come with a full wallet.
Rail Deal for Milan Expo 2015 Promises Transport & Free Entry
Rail Europe, Inc., the largest distributor of European rail products in North America, is offering customers who book a 1st class Trenitalia e-ticket to or from Milan between June 19 and July 17, 2015 a free one-day ticket to Expo Milano. Milan is easily accessible from many Italian cities, and is a simple train ride from many international cities such as Paris and Zurich. Families traveling together are eligible for up to two free one-day tickets to Expo Milano 2015; supplies are limited, and offer is subject to change.
Where to stay near to Milan's Expo 2015
Warning: A recent Travelmag.com survey found Milan to be Europe's most expensive city based on hotel pricing. With an average €135 euros per night for the least expensive double room, TravelMag.com found, "Milan's hosting of Expo 2015, which is running from May 1st to October 31st, has had a significant impact on hotel pricing during this high-demand period, increasing average rates by 25%."
We lucked out nabbing rooms at the budget-minded Ibis chain, part of Accor Hotels. We spent a couple of nights at the Ibis Milano Centro in the center of the city followed by two nights at the Ibis Milano Ca'Granda. Ibis Ca'Granda is located in a quiet and convenient residential neighborhood just a one-minute walk from a new metro station. It is next door to a park with an extra-nice playground. Rooms were clean and well appointed at both Ibis properties.
For more information, go to www.Expo2015.org.
Dear Reader: This page may contain affiliate links which may earn a commission if you click through and make a purchase. Our independent journalism is not influenced by any advertiser or commercial initiative unless it is clearly marked as sponsored content. As travel products change, please be sure to reconfirm all details and stay up to date with current events to ensure a safe and successful trip.
---