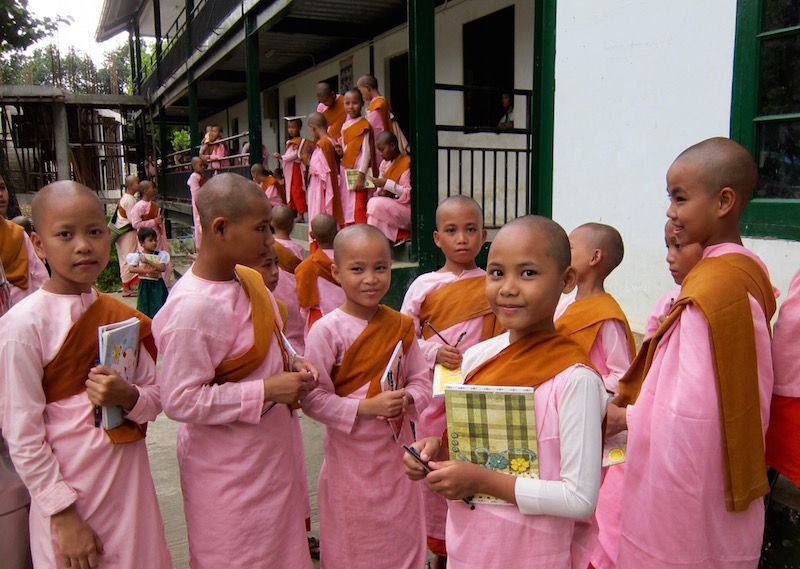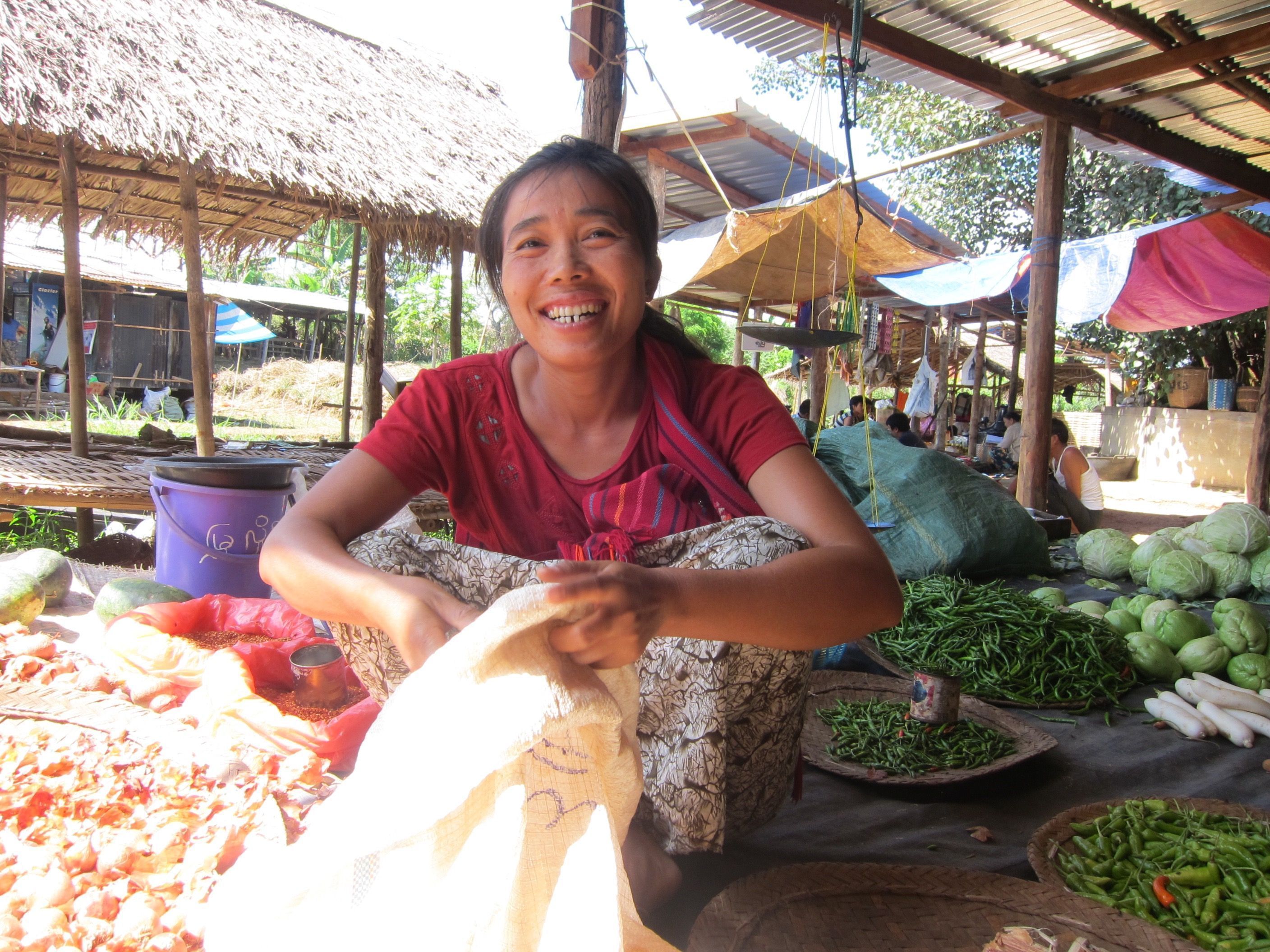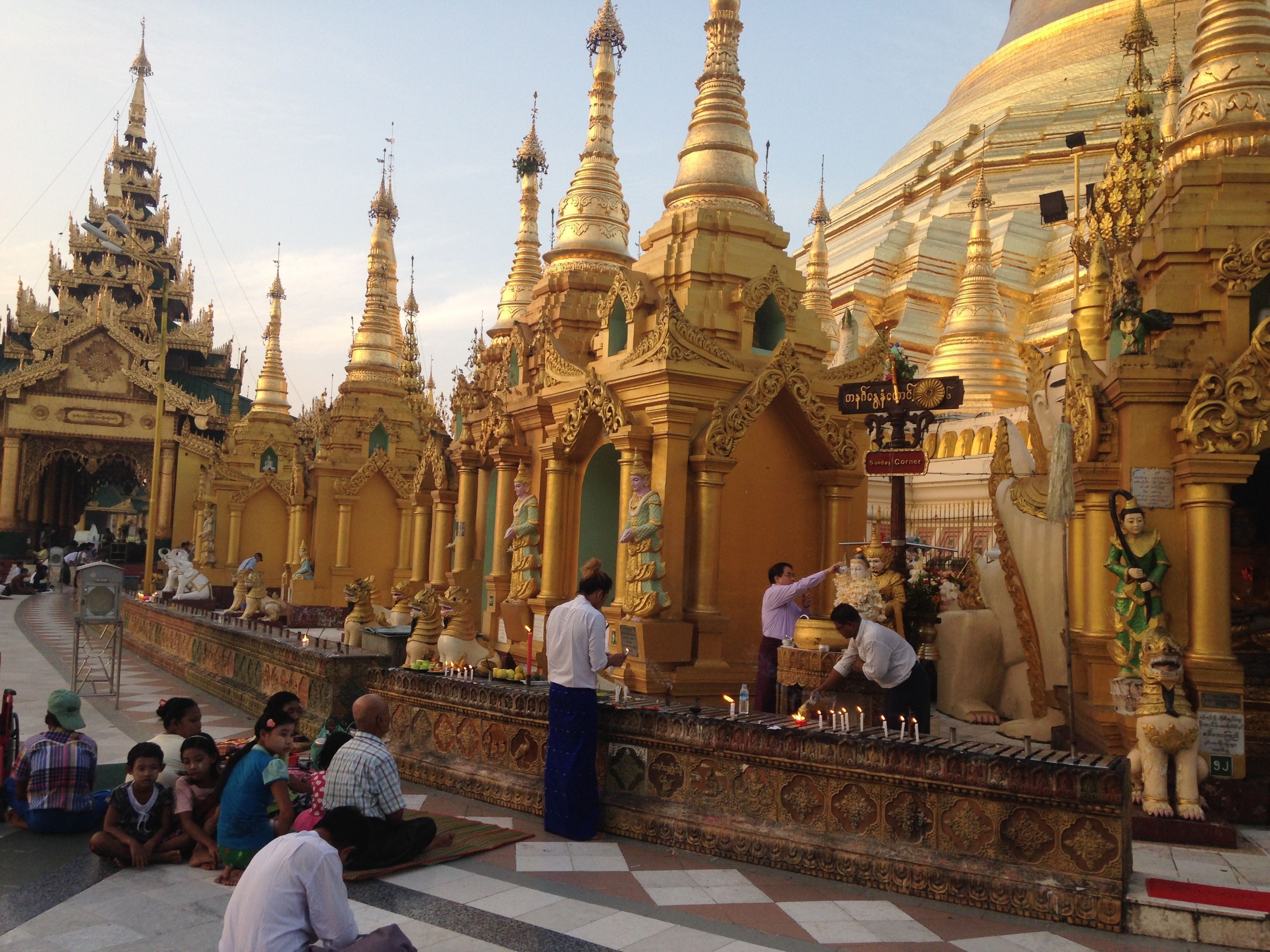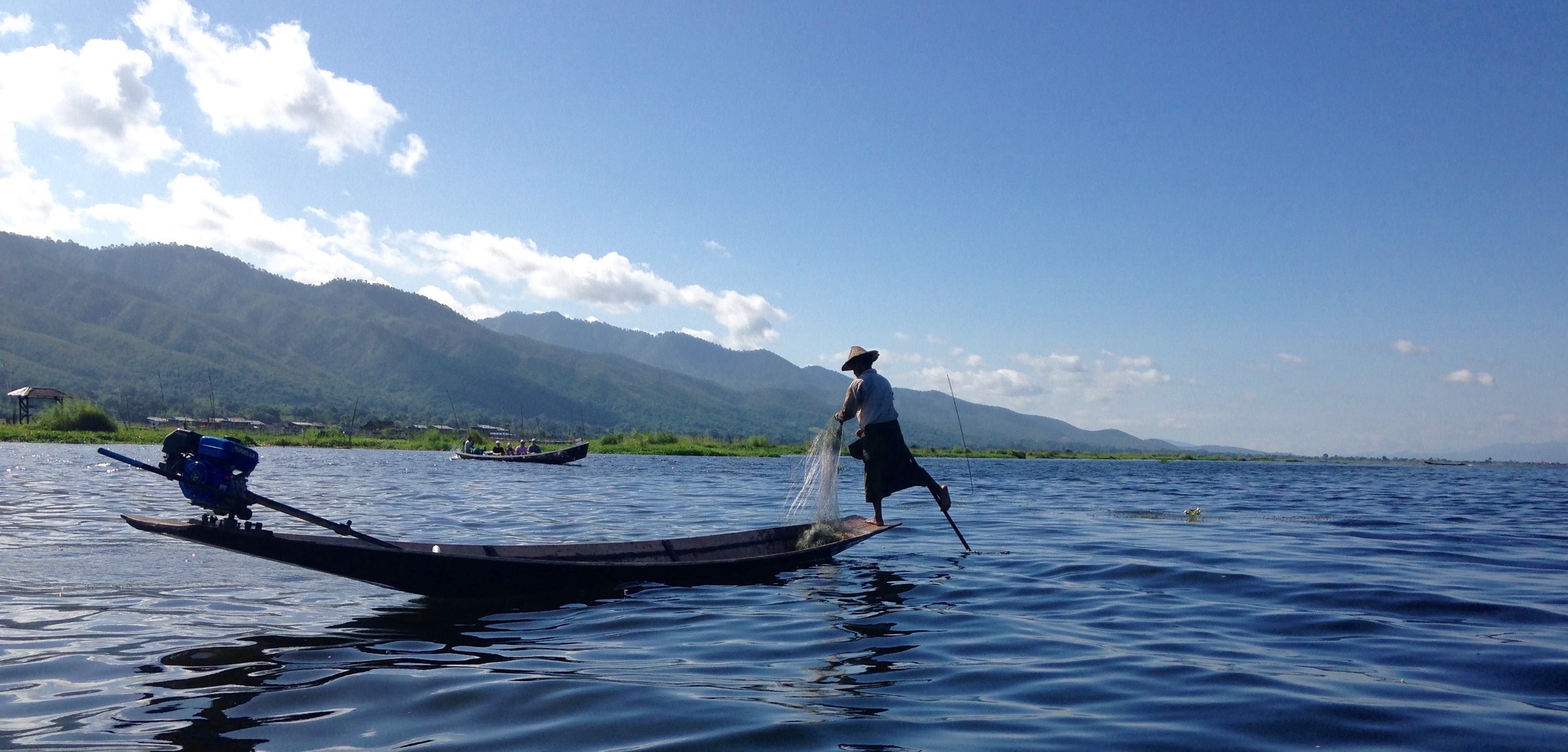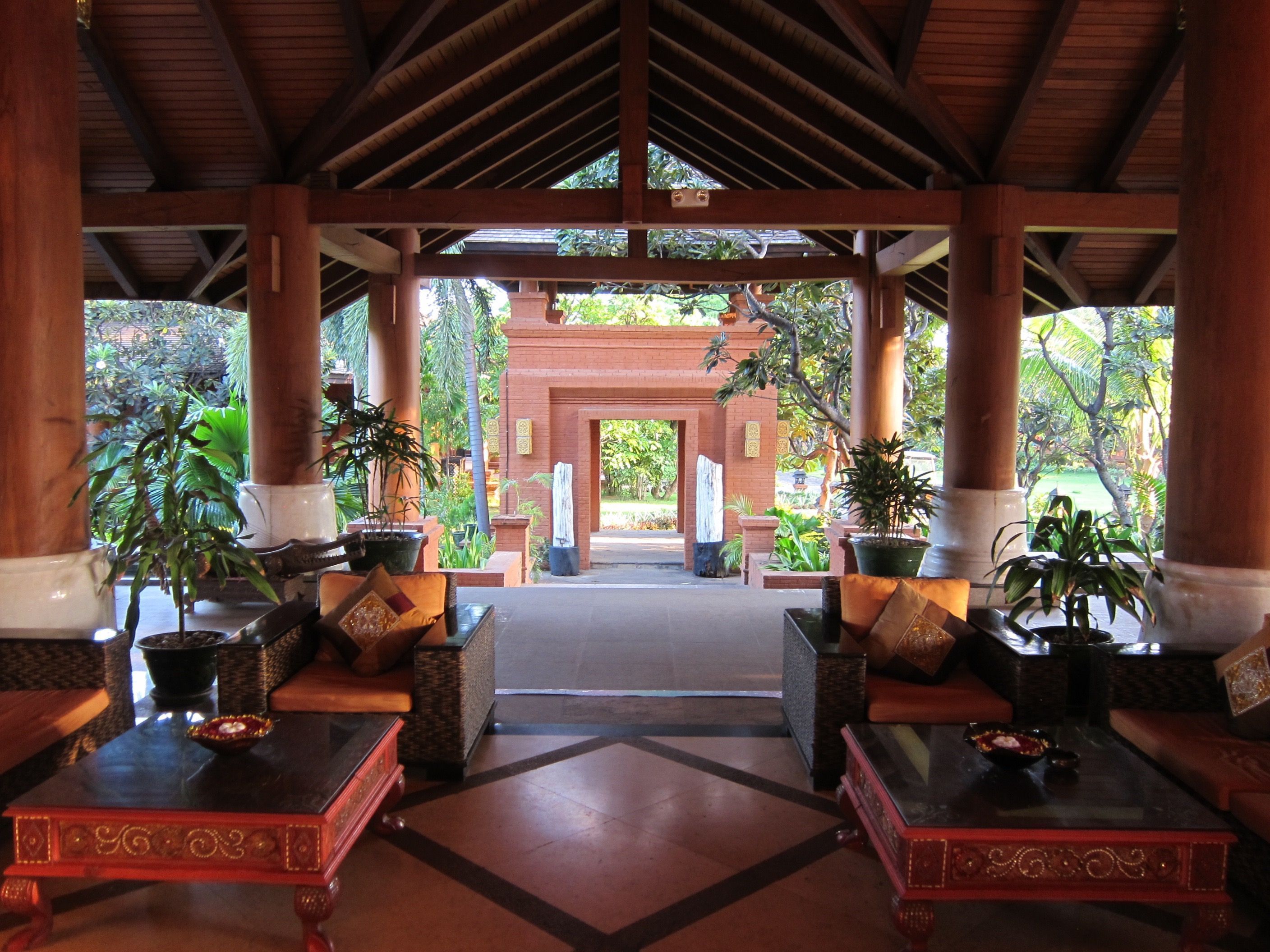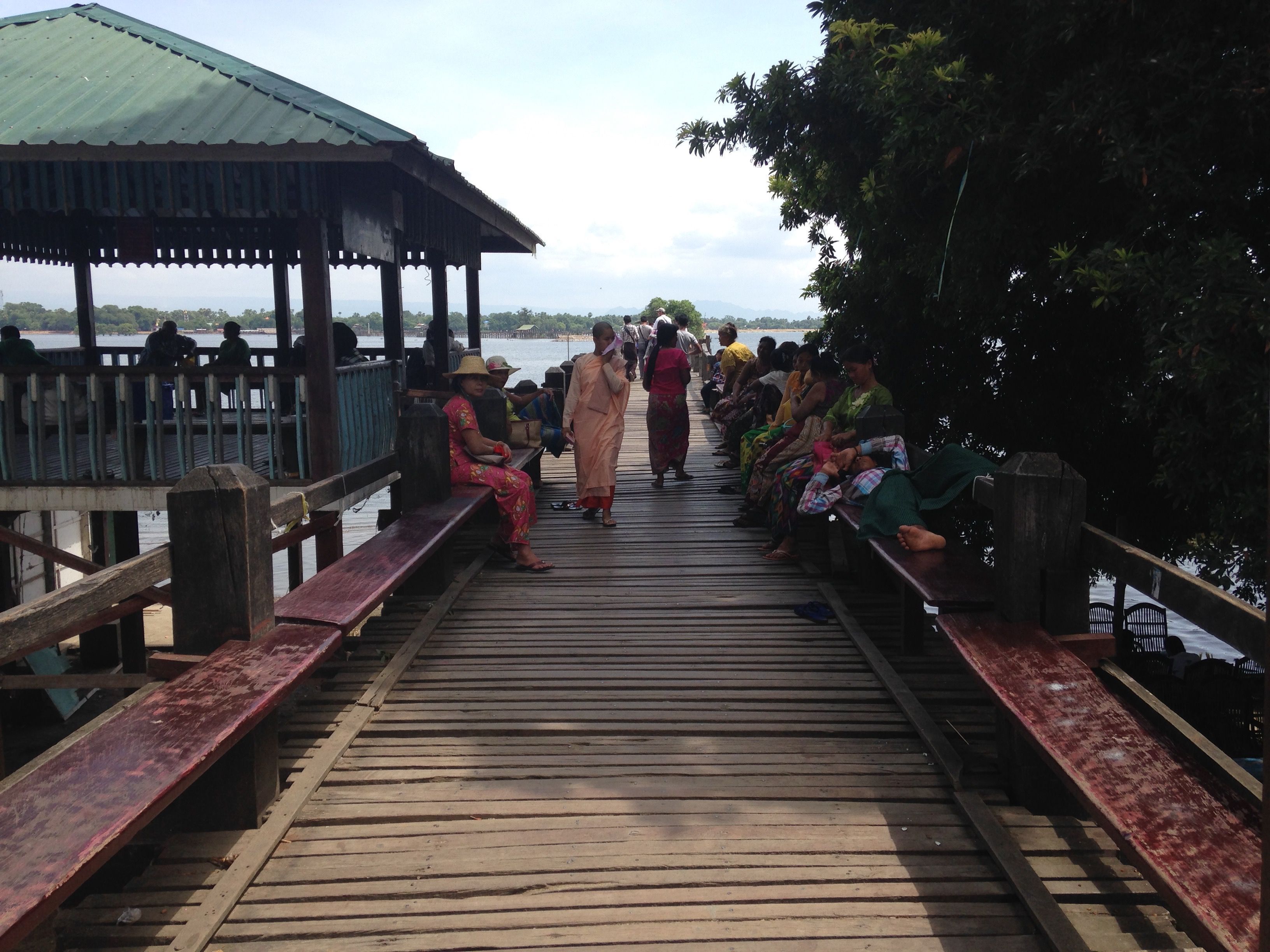 For some families, vacations are about returning to the same destination year after year. Whether it's a beloved beach shack, a frosty mountainside ski lodge or a trip to see the world's favorite mouse, there is comfort and tradition in repetition. For others, vacation equals adventure and blazing new trails. If your family's idea of a great getaway is exploring the newest off-the-beaten-path destination, Southeast Asia's Myanmar should top your list.
Why Myanmar?
The sites in this mystical land will stop even the most jaded teens in their tracks. Time seems frozen, with men still wearing the traditional skirt-like longyi and women's faces slathered with thanaka, a light-colored cosmetic paste made from ground bark. Monks with shaved heads and Buddhist nuns in bright pink robes are as common a sight as jeans and sneakers are back home. Thousands of gold-encrusted pagodas light up the landscape making the bling of MTV rappers seem like small change in comparison.
Why Trafalgar?
I recently traveled to this exotic land with Trafalgar. The 11-day trip is the latest of their Hidden Journeys, itineraries that offer guided vacations to cutting edge destinations with intimate groups of fellow travelers. Though this trip is not geared specifically for families, it offers many of the key elements I appreciate when travelling with my own. The tedious details are all taken care of for you. Airport transfers, luggage handling and gratuities are included, as are first-class hotels and most meals. If you're looking for a hassle-free holiday, leaving you time to enjoy the carefree side of family togetherness, you've met your match.

Myanmar's Attractions
You will visit the big cities of Mandalay and Yangon, the holy city of Bagan and pristine Inle Lake (seen in my video). The Secrets of Myanmar itinerary was chock-full of awesome sights, such as gigantic Shwedagon Pagoda, adorned with 27 metric tons of gold leaf and the U Bein Bridge, the longest teak bridge in the world.
The crown jewel was magical Inle Lake. Its glassy surface is dotted with long-tailed boats maneuvered by Intha fisherman. With balance and grace as stunning as any Cirque du Soleil performer, they row standing up on one leg with the other leg wrapped around a single oar, leaving their hands free to manipulate their fishing nets. It's quite a sight, so have a look:
Insider Experiences
The aspect of the trip I most appreciated was our interaction with locals. Insider Experiences are a hallmark of all Trafalgar guided vacations. As both a parent and educator, I am firmly rooted in the belief that the most profound learning takes place through experience and personal interaction, very often outside of the classroom. We visited a monastic school, meeting the children and teachers before presenting them with much-needed school supplies. We shared a simple lunch with the humble nuns at a Buddhist nunnery. For the ultimate authentic experience, we dined in the home of a local family as part of Trafalgar's Be My Guest program. Our host clan included a married couple, their young son, an eccentric uncle, assorted teenage cousins and granny. After a home-cooked feast, the evening culminated in an unforgettable songfest as our hosts strummed their guitars and serenaded us with American pop tunes circa 1975.
Myanmar's History
If you're looking for thought-provoking conversations with your teen or young adult offspring, you'll find plenty of stimuli in Myanmar. This country of 60 million is emerging from more than 50 years of military dictatorship. Change is in the wings but this is still a land of tens of thousands of pagodas, where Buddhism and spirituality define life. Though development is moving along at a steady pace, the 21st Century has only just started to intrude. Paradox is the norm here. There's WiFi but very few residents own cell phones. There's tremendous oil and mineral wealth but its per capita income is extremely low, with the riches consolidated into the hands of a very few. The November 2015 elections were a landslide victory for Aung San Suu Kyi, popularly known as The Lady. She is a pro-democracy former political prisoner and Nobel Prize winner. Though there are no certainties, this bodes well for an increase in personal liberties and strides towards a true democratic government. The Myanmar people appear thrilled to have foreign visitors after being closed off to the West for so long, so expect a grand welcome.

Pagodas Plus a Whole Lot More
There are so many Buddhist temples in Myanmar that pagoda-overload is a realistic trepidation. Have no fear, the Secrets of Myanmar trip understands that there's more to this spiritual nation than its religious artifacts.
Animal lovers will be purring at the Burmese Cat Sanctuary. This regal breed died off in its country of origin in the 1930's, but this organization is helping to re-populate the species. You may cuddle and romp with these frisky felines until your heart's content. The sanctuary is located in the Inle Heritage House. Besides its efforts to breed these princely creatures, this worthy foundation trains local youth for jobs in the blossoming hospitality industry without charging them any fees. We participated in a hands-on cooking class and got to mingle with these upbeat young adults as they helped us prepare a fine meal.
You will visit a traditional lacquer ware studio. Crafty kids will get a kick out of watching the precise and painstaking process of producing these decorative items with a shiny glaze. You'll see the craftspeople in action and be able to purchase a handcrafted souvenir in the shop.
If your family enjoys exploring local food, you'll visit some traditional markets that sell produce, foodstuff and handmade crafts.
Accommodations
Kids and swimming pools go together like milk and cookies. All the hotels we stayed at had enticing pools perfect for a refreshing plunge after a day of sightseeing. The serene Novhotel Inle Lake offers loaner bikes, so sporty families may pedal the rural lanes surrounding the lake.
Travel Director
Our Travel Director, Nyein Moe, was a fountain of knowledge and a touchstone for our group. He interpreted both language and culture, helping to put the exotic into a framework that we could understand. Conversation flowed freely; we learned that his favorite Western band is Bon Jovi, his favorite American author Mark Twain. I was amazed how these tidbits of Western cultural managed to filter through the thick veil of this country's many years of censorship. Nyein Moe's candidness, coupled with interactions with locals, allowed for the sort of privileged cultural insights that bring a destination to life. It was an exceptional and unforgettable trip from start to finish.
For more information and to do your own research, visit Myanmar Tourism and Trafalgar or get in touch with your own travel specialist to make it part of a Southeast Asia itinerary.
Dear Reader: This page may contain affiliate links which may earn a commission if you click through and make a purchase. Our independent journalism is not influenced by any advertiser or commercial initiative unless it is clearly marked as sponsored content. As travel products change, please be sure to reconfirm all details and stay up to date with current events to ensure a safe and successful trip.
---