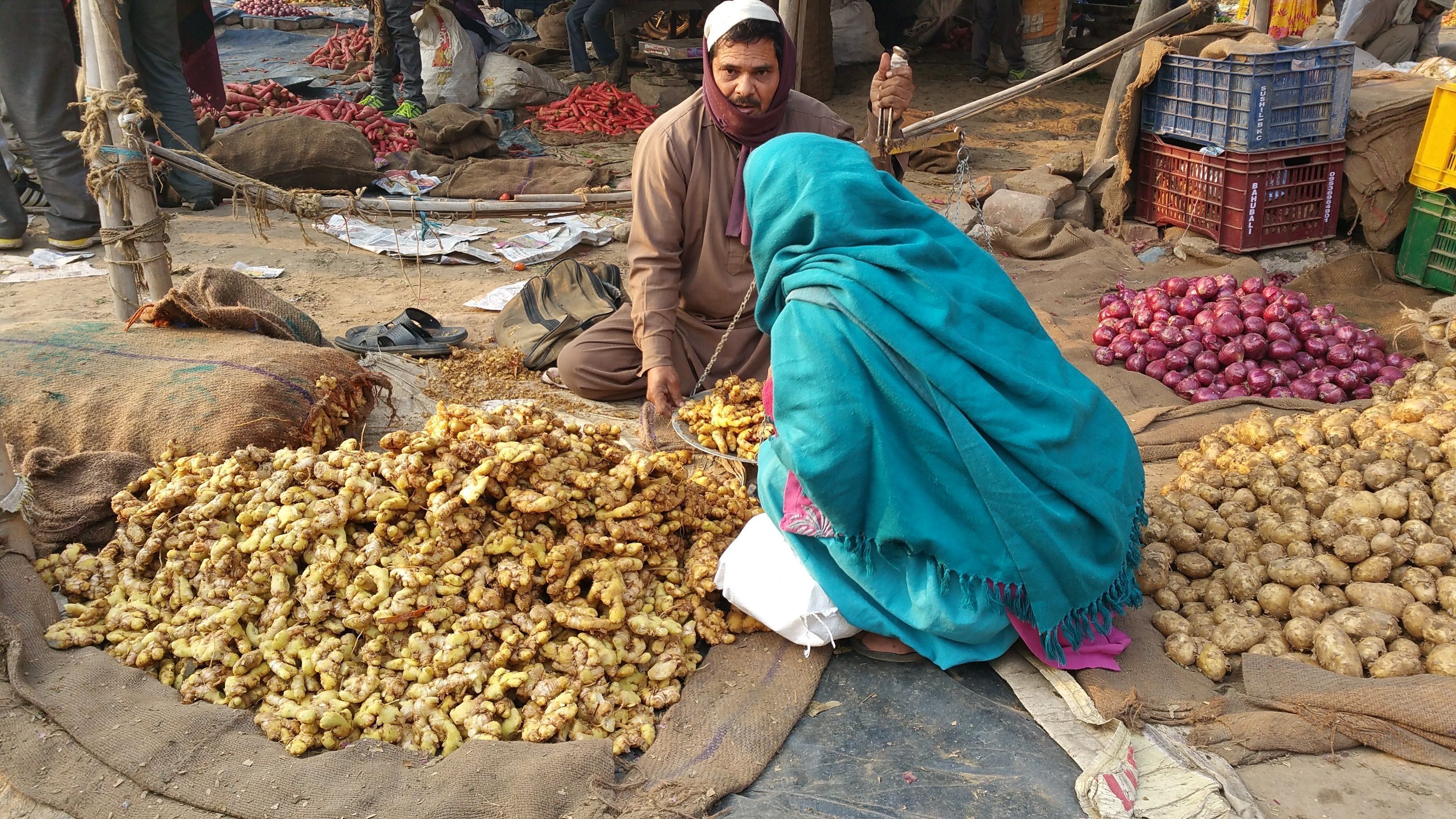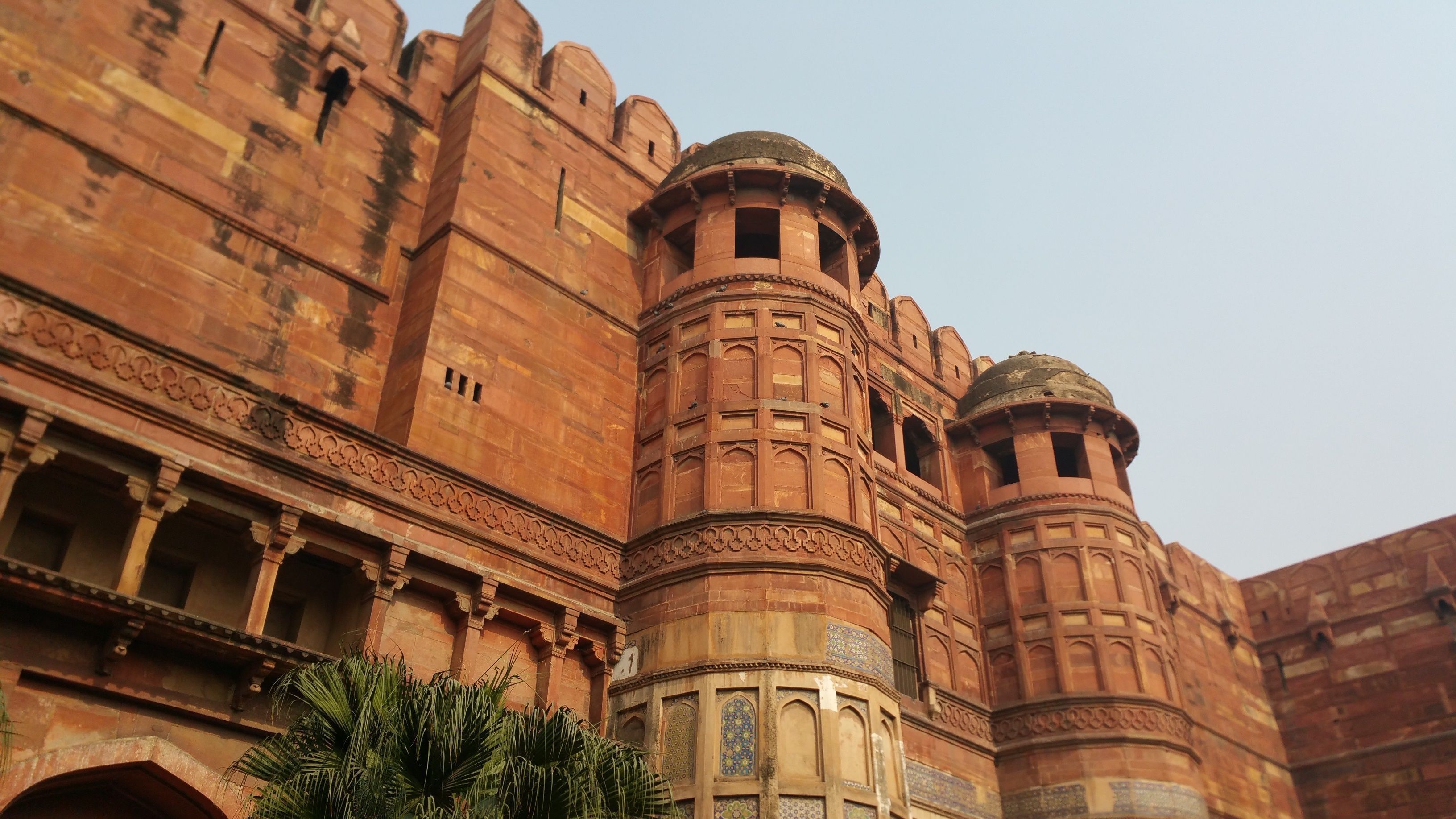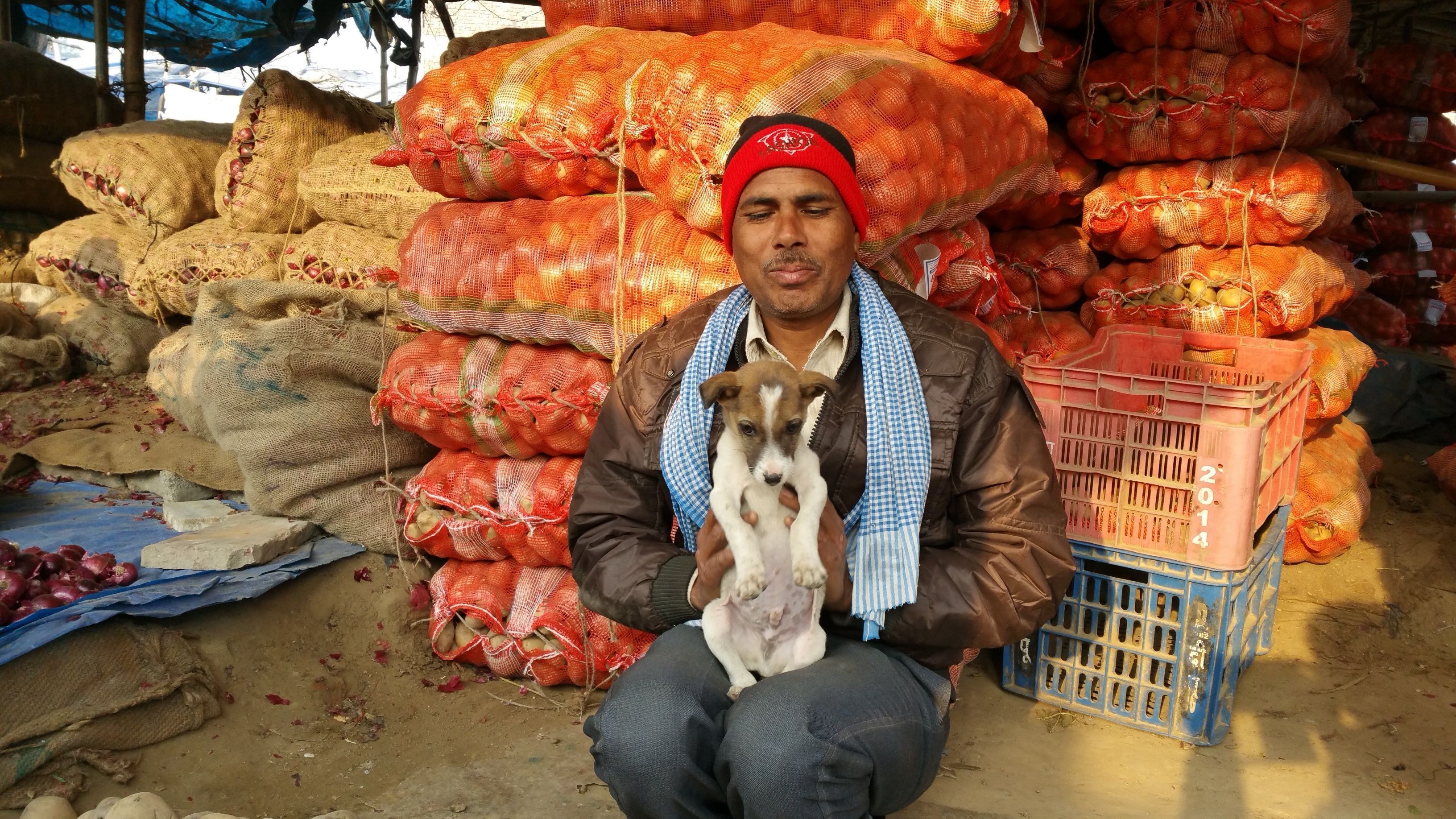 For most families, a first trip to India usually includes the Taj Mahal, one of the Seven Wonders of the World, a UNESCO World Heritage site, and an architectural marvel in Agra that divides the world into two kinds of people said President Bill Clinton, "Those who have seen the Taj Mahal and those who have not."
The Taj Mahal, built over a period of 22 years by 20, 000 workers, was commissioned in 1632 by Mughal emperor Shah Jahan as a tomb for his beloved wife, Mumtaz Mahal, who died giving birth to their 14th child. A glimmering white marble mausoleum reaching 240 feet into the hazy clouds, intricately carved and inlaid with semi-precious gems and stones like carnelian, jade, onyx and lapis lazuli, it is a remarkable monument to love.
There's more to Agra than just the Taj. If you base yourselves at one of the many fine hotels in this bustling small city, you can spend a few days seeing this corner of Uttar Pradesh (U.P. to the locals), getting to know the life of north India, and slipping slowly into the meditative pace you will need for the rest of your adventurous journey.
Vegetables as Culture in U.P.
Lesser-known than the Taj Mahal – and a must-see cultural attraction in its own right – the daily Agra Vegetable Market is an interactive thrill.
The city of 4.5 million is a distribution hub for produce grown throughout the country for domestic consumption. The main market, open 6am to 9am daily, is along VIP Road (the locals' name for Fatehabad Road, because it's lined with the five-star hotels that VIPs occupy.)
In Agra itself, the primary winter crops are mustard for cooking oil and potatoes. There's also the very popular guava, served raw in India and sprinkled with masala to bring out the flavor. Fields of tomato, chilis, onions and green peppers can also be seen. During monsoon (June through August) when the rain comes — which it hasn't the past few years due to climate change — the crop rotates to rice.
Nidhi Kapur of Global Sojourns, a luxury travel specialist based in New Delhi, had insisted on booking a guide for our family -– an excellent suggestion. When Sanjay arrived with his piercing green eyes and dapper tweed jacket, we needed convincing that he was a tourist guide and not a local celebrity. We began Sanjay's walking tour at 8:30 a.m.
Vegetables as Heritage Craft in U.P.
The Agra Market takes place in a scrub desert lot next to a highway where brightly painted trucks with "Please Horn" written on their tailgates rumble and roll by. Produce is arranged by type: mounds of onions in a row of 20 vendors sitting cross-legged on the ground; then 20 dried beans and lentil stalls with burlap bags out front; and another 20 vendors whose blue tarps are spread, exhibition-style, with potatoes.
Each vendor is seated on a tarp or under one, on a plot they own and would one day leave to their children and children's children. Transient middlemen would crouch down between them over piles of blood red carrots, glittering bunches of coriander, and gnarled ginger root.
As we walk, the dudewalla are loading metal tins of fresh milk, both cow and buffalo, onto bikes to deliver it to shops and restaurants. Young boys are playing at the edges of the sellers' tarps. Old men are shooing cows away so that restaurant buyers can decide what farm-to-table item will be on tonight's menu.
Sampling the Fare at Agra Market
VIP Road is busy and chai and and snack vendors are there to take advantage. Pausing to watch them, we ogle handfuls of wheat dough being patted flat, then slid into a wok of boiling oil. One at a time, the puri turn gold, fill with air, develop blisters and are flipped over to inflate some more.
Just when we're about to shriek "Stop, enough!," they until they are shuttled onto pages of the Hindustan Times. Happy customers are served a puri to sop up a woven-leaf bowlful of chole bhature, a chana masala or spicy chick pea breakfast curry.
Selfies Around and About Agra
Plan at least two to three days in Agra, to see the Taj Mahal in the morning before the many tour buses arrive and again at dusk, from the peaceful Mehtab Bagh gardens across the Jamuna River. Take your time. Indians love to do clicks, selfies, and selfwes of their large travel parties. With selfie sticks telescoped out to great lengths, we saw school groups pose in Bollywood dance routines, multigenerational groups positioned to "hold" the Taj Mahal in hand, and many other permutations that gave visitors the best viewing angles… and kept us waiting, totally amused, for them to pass.
The Red Fort of Agra, built near the Taj Mahal by Akbar, Emperor Shah Jahan's grandfather, and the last place of residence for the bereaved emperor after losing Mumtal, is another monumental tribute to Mughal style.
We were enchanted by the "Baby Taj" as Sanjay called it. The Itimad Ud Daulah is a beautifully ornate, very approachable, marble shrine to the man who had been chief minister to Jahangir, son of Akbar, and whose daughter married the Mughal ruler. When her father died (a generation before Shah Jahan's reign), she commissioned the first all-marble structure in India and its mix of Islamic and Indian styles became very influential.
In other parts of Uttar Pradesh and Rajasthan, families will see many Mughal monuments crafted from the region's famous red sandstone but the mark of Emperor Shah Jahan was his affection for white marble, brought from 400 kms away to be used in every shrine he commissioned.
Old Town of Agra
When in India, seeing the old towns and market sections is a must in cities where cell towers and traffic crowd out the rickshaws and cows. The Rawatpara Spice Market is a fascinating part of Old Agra, a cacophonous jumble of exposed electrical lines, ramshackle shops, Hindu temples, mosques and bicycle rickshaws competing with mopeds and cows for respect.
Sanjay led us around to Mankameshwar Mandir, one of four original temples dedicated to Lord Shiva located in the four corners of Agra City, thought to be an ancient center of Shiva worship. (The Taj Mahal is said by some to be a Shiva temple.) As the city grew around it, the temple today is roofed and walled in by a nondescript sheet metal and concrete structure that deprives passersby of any view.
It was a travel moment that only a knowledgeable insider could provide: Sanjay explained we must remove all leather before entering. He told us to buy a ghee candle as an offering so we could request three wishes -– which would be granted — so of course we did. We spent 15 minutes with the temple's Sadhu as he chanted, put red dots on each forehead, tied marigold colored threads around our wrists, and blessed us.
Trip Planning Details for Agra
Agra has a wide range of hotels. At the top stands the super luxurious Oberoi Amervilas, ranked #3 on Travel + Leisure World Best Awards in Asia. All rooms overlook the Taj Mahal, it has a celebrated spa, gourmet restaurants, cascading multi-level pools and baking classes for kids. Rooms range upwards of US$600 per night depending on season.
On the other end of the scale are more simple, convenient hotels like Clarks Shiraz, a popular contemporary hotel with high TripAdvisor ratings from US$70 per night.
With so much sold out over the Christmas holiday week, we were booked into the ITC Mughal, Agra. This Luxury Collection hotel, affiliated with Starwood, was built more than 30 years ago in the Mughal style, with several inner courtyards and pools, gurgling fountains, green lawns and red brick room blocks set around the 35 acres of manicured grounds.
A rollaway bed was tucked into one of the 233 rooms for us, rooms appointed with banks of pillows, Indian artwork, marble counter tops and garden views. Kaya Kalp – The Royal Spa is very well known in India, and had won awards from Conde Nast Traveler and others. We wanted to try its wide range of Ayurveda massage and treatments so the whole family was pampered: my husband tolerated a two-handed Abhyanga Massage designed to awaken inner wisdom; I loved the Hot Herbal Poultice rejuvenating massage soothed by fragrant, warm oils; and our son relished his facial and restorative oil massage.
Our breakfast buffet included both north and south Indian dishes, a Chinese rice porridge station, baked beans and toast, and other international cuisines; comfortable rooms start at US$125 per night.
Agra is easily reached by the Express Train from New Delhi, which arrives in less than three hours. Make sure to allow enough time there to wallow in the magic.
Dear Reader: This page may contain affiliate links which may earn a commission if you click through and make a purchase. Our independent journalism is not influenced by any advertiser or commercial initiative unless it is clearly marked as sponsored content. As travel products change, please be sure to reconfirm all details and stay up to date with current events to ensure a safe and successful trip.
---