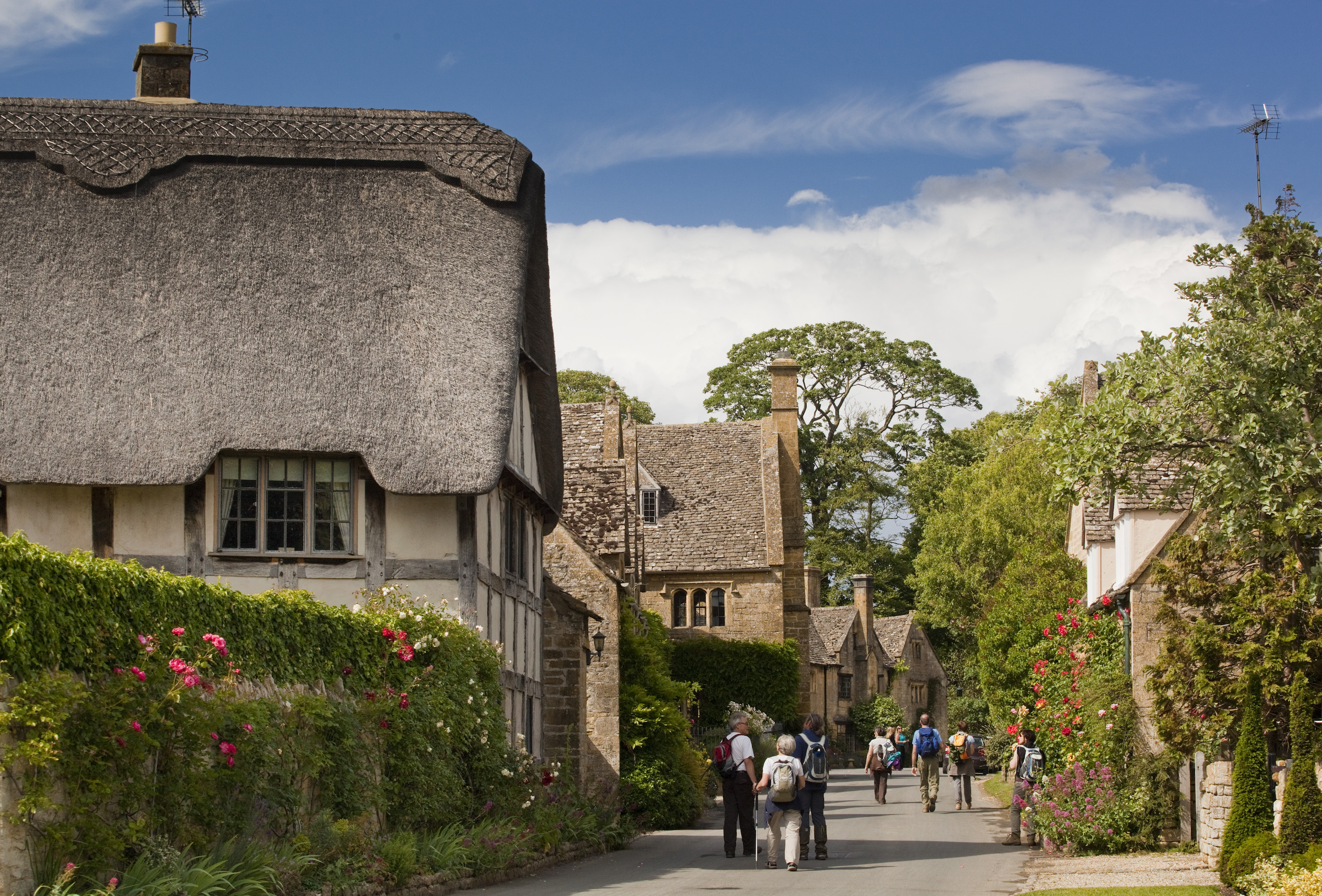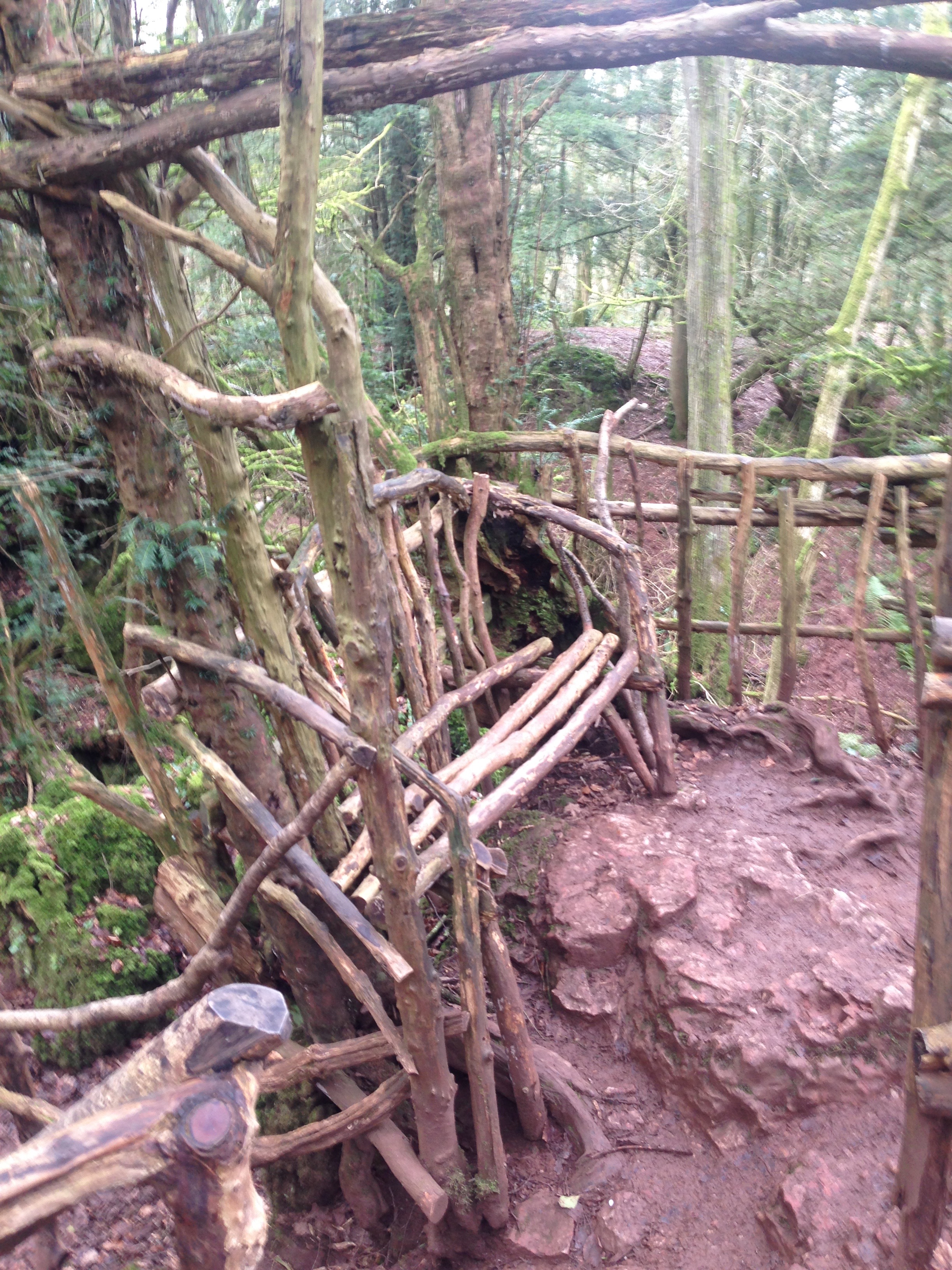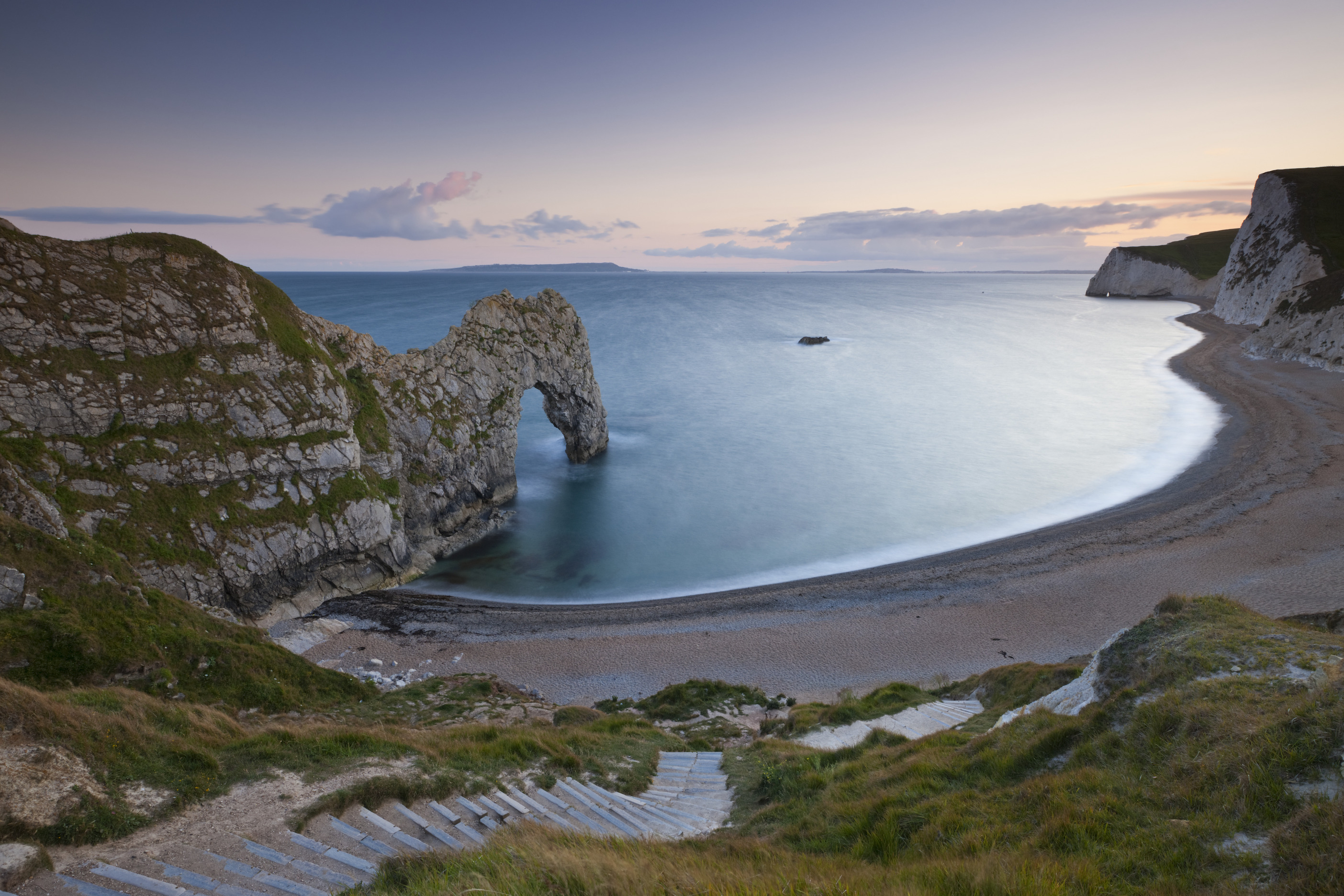 Both inland, and along the dramatic coast of the English Channel, the countryside of South West England is picturesque, quaint, historic and full of delightful sights and quintessentially British people. Here, you are not far from the region of England that is home to Highclere Castle (or as many television watchers know it, "Downton Abbey") and there are several posh resort hotels in the South West where you can pretend that your family is related to the the Earl and Countess of Grantham and the rest of the Crawleys.
Sleep in a Country Manor House in Devon
Luxurious Bovey Castle on a 275-acre estate within Dartmoor National Park is located in Southern Devon. The original estate was purchased from the Earl of Devon in 1890 by William Henry Smith of W.H. Smith Booksellers fame (which began by operating newsstands in railway stations). His son, Frederick, the 2nd Viscount Hambleden, built the Manor House in a lavish neo-Elizabethan style with oak-panelled rooms, an open fireplace with carved stone chimney and ornate plaster ceilings, as one of the family's country retreats. Much like at Downton Abbey, when Frederick led a regiment to Gallipoli and Egypt during the First World War, the Manor House became a convalescent home for officers, and, later, a military hospital when war broke out again in 1939.
The estate was later sold to the Great Western Railway and opened as a hotel and golf course in 1930. After a series of owners, the Manor House became Bovey Castle in 2003, achieved five-star status in 2004, and underwent a multi-million pound refurbishment in 2008.
Providing true English luxury and flavor, the accommodations now include 63 rooms and 22 self-catering lodges. The 18-hole championship golf course was designed in 1926 by J.F. Abercromby to rival its sister courses at Gleneagles and Turnberry. There are also tennis courts, a croquet lawn, a swimming pool with Jacuzzi, a sauna and steamroom, an Elan Spa, and two restaurants. The full selection of activities includes very British pastimes such as cider and sloe gin making, falconry and archery, as well as tennis and fishing.
Bovey Rangers is an organized program available to young lords and ladies ages 7 to 14 during school holidays. In addition to arts and crafts, ball games and rock climbing, activities include apple pressing, survival skills, raft building, falconry, archery and golf lessons. There are childcare and babysitting services available for those still in prams and nappies.
Touring Dartmoor National Park
Devon's magnificent Dartmoor National Park, where Steven Spielberg shot his movie "War Horse," is a vast playground for adults and children and it surrounds Bovey Castle. With an area of 368 square miles, there are wide open spaces, woods, and streams to explore. Families enjoy a range of activities including hiking, cycling, fishing, climbing on the "tors" (bedrock outcroppings), and riding a miniature steam train, while local farms give little ones a chance to meet baby animals and collect eggs.
Perhaps one of the more unusual pastimes in Dartmoor is watching the herd of wild Dartmoor Ponies graze. This semi-feral pack are owned by local farmers, but run wild on the moors. Your family can also ride horseback across the moors on trained horses from one of the park's stables.
Contact Unique Devon Tours, run by local historian Alex Graeme, for a selection of guided park tours of and some really interesting specialty tours such as "The Ghosts, Myths and Legends of Devon", "The Agatha Christie Tour," "The Hound of the Baskervilles Tour" and more.
Pamper Yourself at Ellenbourgh Park & Herd Geese
Not a far journey from Devon, The Cotswolds were designated by the British Government as an "Area of Outstanding Natural Beauty" (AONB) in 1966. Here, English country life is surrounded by gentle hillsides, or "wolds," and quaint villages and thatched roofed cottages abound. When you picture the English countryside, this is what you imagine.
Overlooking the famous Cheltenham Racetrack in Gloucesestershire, and dating from 1485, (yes, 1485), former manor house Ellenborough Park, has also been transformed into a luxurious hotel and resort with modern amenities, while revering its historic past. It was purchased in 1833 by the 1st Earl of Ellenborough (who served as the Governor General of India) as his home. He lived here with his beautiful 17-year-old bride, and there are some scandalous stories to be told about their brief marriage and divorce, and her many affairs with noblemen throughout Europe, ending up as the wife of an Arab Sheikh in Syria. Over more recent years, the manor house was owned by others as a home, a hotel, and a private girls' school until 2008 when it was converted to the property it is today.
With 90 acres of land and an outdoor swimming pool, guests can stroll at their leisure, learn to play croquet or romp in the pool. The Spa at Ellenborough offers Eastern and Western techniques in seven treatment rooms, a sauna, steam room, relaxation room and outdoor heated pool. The hotel is child-friendly and childcare is provided by Ofsted-(Office for Standards in Education, Children's Services and Skills) registered nannies.
Among the varied rooms are 17 family-friendly rooms and two interconnecting rooms; cribs and cots are available. There is a specially-prepared children's menu in the dining rooms and picnic hampers can be prepared upon request. The hotel is also dog-friendly and offers 13 rooms where Fido (or Fergus) is welcome.
Pet dogs aren't the only animals you will see at Ellenborough Park. With the help of a sheepdog, I had an unforgettable time trying my hand at herding ducks and geese. Using a shepherd's crook and some simple commands, our group guided the dogs as they put the birds through their paces — running an obstacle course, racing in formation, running them through a tunnel (not easy) and guiding them to slide down into a small pool, providing hilarity for all involved. This and other great fun activities can be arranged through the concierge.
Enjoy High Tea by the Fire in The Cotwolds
The Greenway Hotel and Spa, also near the town of Cheltenham in The Cotswalds, is a small, cozy, 21-room hotel also housed in a 16th-century Elizabethan manor house.
The hotel offers two elegant restaurants, a lovely afternoon tea, and luxurious private dining (you might need your valet and lady's maid to "dress you"), as you are catered to by a polite and knowledgeable staff.
As you relax in The Elan Spa with a body or facial treatment, a dip in the hydrotherapy pool, or sip champagne while you have a mani/pedi, your children can be under the care of a Hotel Nanny, the service recommended by the Greenway.
Exploring the Forest of Dean
Near these deluxe hotels in Gloucestershire County is the Forest of Dean, another woodland area ripe with adventure, wildlife, historic castles, gardens, and cultural festivals. Most extraordinary to me was a visit to Puzzlewood, a magical forest within the Forest of Dean, said to be the inspiration for JRR Tolkien's forests of Middle Earth in "The Hobbit" and "The Lord of the Rings" trilogy.
A walk through the 14-acre forest takes you on a 200-step planned path of mossy, deep green, overgrown, tangled and toppled 300-year-old trees. You will walk over wooden bridges and see ravines, secret caves and rock formations. It is truly spectacular. Kids can participate in a hunt for certain features, and there are farm animals to visit, a playground and a picnic area. Wear wellies or rubber-soled shoes as the path is quite slippery. As a filming location, Puzzlewood has been featured in television shows "Dr. Who" and "Merlin," and can be seen most recently in "Star Wars: The Force Awakens."
Clearwell Caves, a cave system dating back 4,500 years to Roman times, was a huge producer of iron ore and ochre, or natural pigments. It is also part of the Forest of Dean and is now open as a mining museum offering guided tours. There are nine caverns to explore, caving excursions which take you deep below the public paths, and seasonal activities.
Train fans will be pumped at the nearby Dean Forest Railway. Running 4 ¼ miles between Lydney and Parkend with both steam and diesel locomotives, visitors can take a brief course and actually run the train (under the supervision of staff) for a real hands-on experience. There are five stops including three stations along the route with children's play areas, a museum, a gift shop, a cafe, a pub, a lake, and walking and biking areas. Of course, special event days include visits by Thomas and Friends, Peppa Pig and Santa.
Wiltshire County – Home of Salisbury Cathedral
If you are driving en route through Wiltshire County, a visit to historic Salisbury Cathedral is worth a stop. Built in early English Gothic style between 1215 and 1258, your tour guide will share very interesting architectural details. Its spire is the tallest in Britain, and its Baptismal Font, installed in 2008 in honor of its 750th anniversary, is simple and beautiful. It is located in the center of the cathedral and looks like a sheet of glass. Salisbury Cathedral houses an original Magna Carta from 1215, and don't miss the oldest working mechanical clock dating from medieval times which has ticked more than 4 billion times since it was built in 1386. An "Activity Trail" for children is available.
Hiking to See Dorset & Durdle Door
When I heard that we would be walking on the Jurassic Coast I thought this had something to do with Isla Nubler on the Pacific coast of Central America, site of the movie "Jurassic Park." However, I soon learned that the Jurassic Coast is a World Heritage Site on the English Channel coast of southern England covering a distance of 95 miles. It consists of Triassic, Jurassic and Cretaceous cliffs spanning the Mesozoic Era, documenting 185 million years of geological history.
Amazingly scenic, this region has been the backdrop for many English novels such as "Jude the Obscure" and "Tess of the D'Urbervilles," and it is where the British television series "Broadchurch" is filmed.
While its entire length can be walked on the South West Coast Path, most visitors take shorter hikes. From West Lulworth, the approximate one-hour walk along the coastal path near Lulworth Cove rewards hikers with amazing views and an experience with what is considered one of the natural wonders of Britain. The path is steep but well worth the effort, and from atop the cliff there are steps down to a beach. The Durdle Door is a natural limestone arch and in warm weather you can swim, snorkel, kayak and fish in the crystal clear waters in Man O'War Bay to the east side of the Durdle Door.
Also in Dorset, you can explore the ruins of a real medieval castle. Eerie Corfe Castle dates from 1086, a few years after the Battle of Hastings. It was built by William the Conqueror as a royal palace and fortress and was partially demolished by the Parliamentarians in 1646. The remains, which are maintained by the National Trust, are open for visitors. You can walk around the partial walls and other castle ruins, find secret hiding places, take in the breathtaking views and hear tales of treachery and treason.
On Corfe Common in the Village you will find a playground, and there is a schedule of events organized by the National Trust for kids and adults, as well as a small railway nearby. Finally, even if you're not especially "peckish," make some room for a homemade Dorset Cream Tea in one of the local Tea Rooms. Freshly-baked warm scones, clotted cream, fresh strawberry jam, a Victoria sponge (cake) and a good pot of tea. Yum.
Dear Reader: This page may contain affiliate links which may earn a commission if you click through and make a purchase. Our independent journalism is not influenced by any advertiser or commercial initiative unless it is clearly marked as sponsored content. As travel products change, please be sure to reconfirm all details and stay up to date with current events to ensure a safe and successful trip.
---