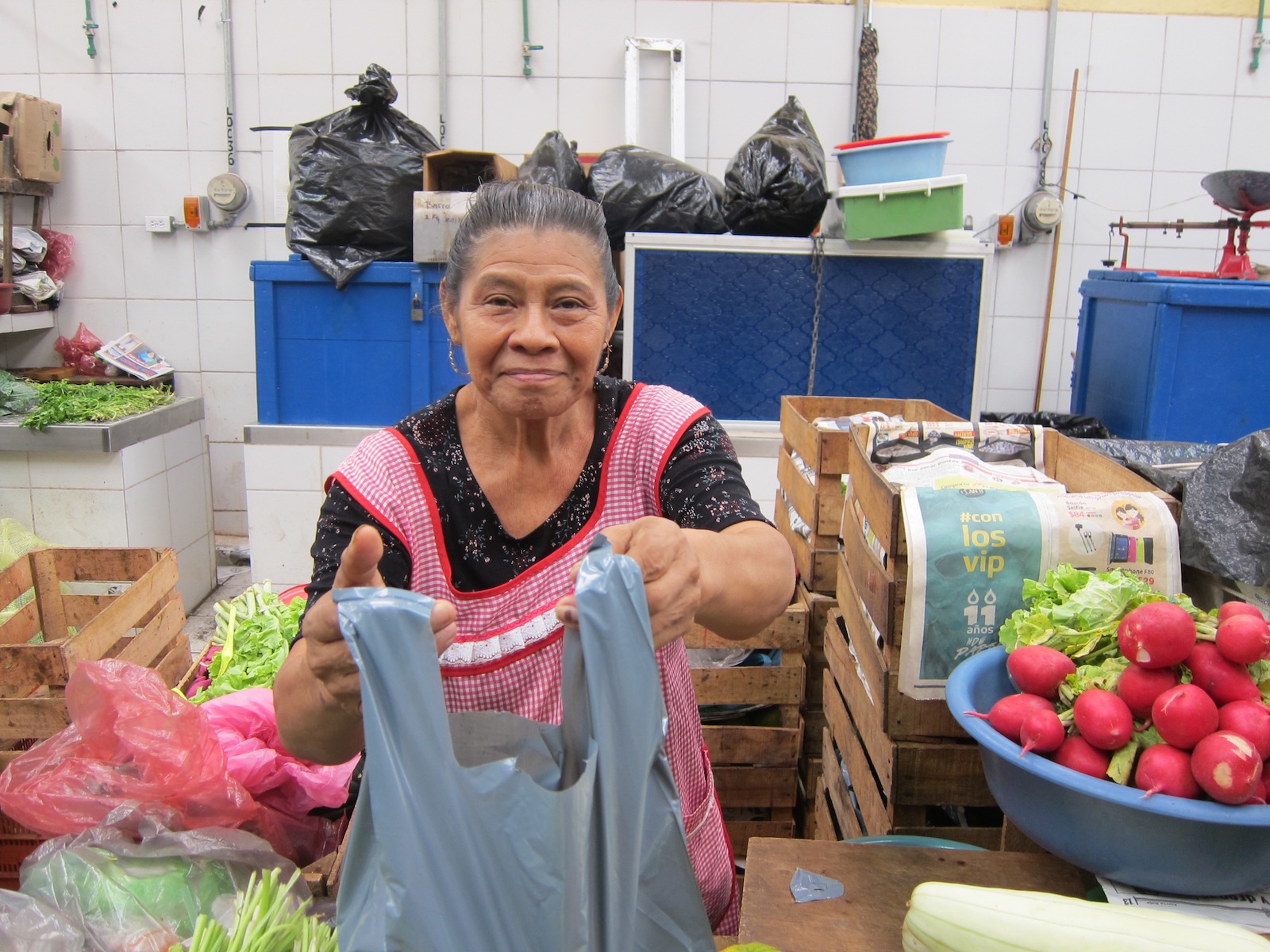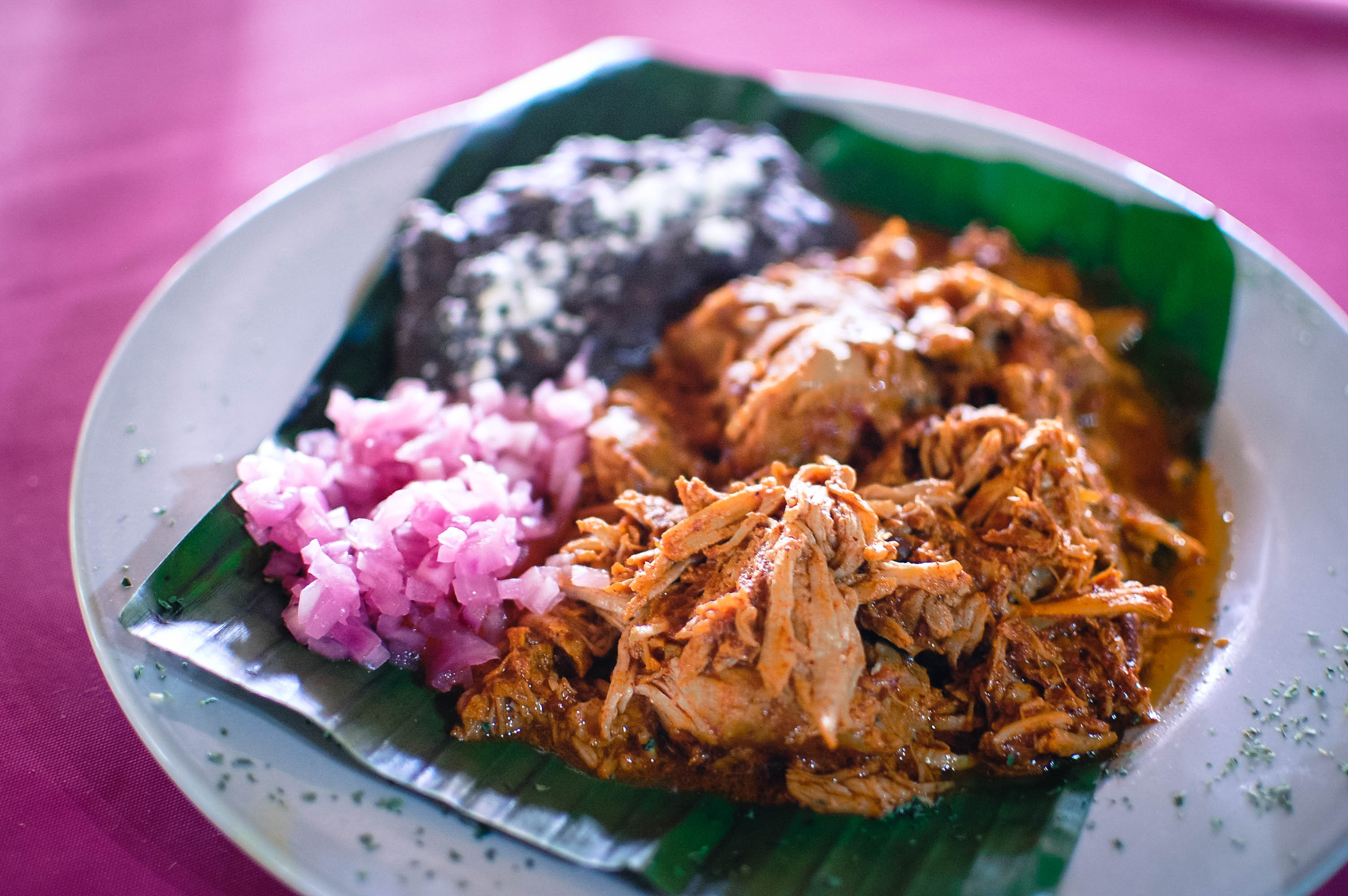 Charming Merida is the capital of the Yucatan state. Its dreamy town center is bursting with crayon colored buildings and elegant Colonial architecture straight out of a Mexican fairytale. While many south of the border colonial cities are situated at a sweater-friendly high altitude, low-lying Merida is awash with tropical flair. Located only minutes from the sea, its steamy temperatures and sultry nights give it a distinctly Caribbean flavor.
Merida is well situated to explore Mayan culture, including many of the Yucatan's famed archeological sites. While the Mayan influence is significant, Merida's geographic proximity to the coast has facilitated centuries of trade. You'll notice an easy blend of indigenous and foreign characteristics, adding up to a diverse and delectable melting pot.
If you are concerned about safety, the crime rate is practically non-existent. Merida is many miles away from the areas of Mexico that are in the news for all the wrong reasons.
Family Activities in Merida
If you're looking for an authentic Mexican family experience, you've found it. Merida is just a three-hour journey from Cancun via first-class coach service, so it's an easy add-on to a carefree beach vacation.
Explore Mystical Mayan Archeological Sites
Uxmal, one of the most important archeological sites of Mayan culture, is under an hour from Merida via an excellent road. Blissfully un-crowded, the structures are known for their height and volume, making an immediate and powerful impact on kids. The Pyramid of The Magician and the Governor's Palace represent these awe-inspiring dimensions. You may climb to the top of some of these structures, the ultimate adventure playground. Shade is virtually non-existent, so try and time your visit accordingly.
After you've marveled over Uxmal's breathtaking beauty, head next door to the interactive museum of chocolate, Choco-Story. You will learn the history of this dark delight's importance in the Mayan world. Your taste buds will get a workout as you consume yummy samples.
The once great Mayan City of Dzibilchaltún is only 12 kms north of Merida, accessible via public bus right from the center of town. You enter through a lushly landscaped path flanked by shady trees that leads to the Temple of the Seven Dolls. Take an invigorating dip in the cenote after you've explored.
The pre-Hispanic Mayan city of Chichén Itzá is one of the New Seven Wonders of the World. A UNESCO World Heritage Site, this sacred site's don't- miss attraction is the Kukulkán Pyramid, which stands 90-feet high. Chichén Itzá is located under two hours from Merida. Over one million visitors make the trek here annually, so expect a crowd.
If you prefer to leave the driving to someone else, multiple tour companies offer day trips to these archeological sites. Hotels and haciendas in Merida are happy to help you reserve.
Swim in a Cenote
The region's most unique natural gifts are the cenotes. If you and your family enjoy swimming, the thousands of free-form pools that dot the landscape are an aquatic delight. All feature turquoise water that is crystal clear. The completely underground cenotes are often graced with a maze of stalactite and stalagmite formations that are sculptural in their beauty. The ground level cenotes may be best for novice swimmers, as they offer easy access. I saw children as young as 3 years of age splashing around the shallow end of the ground level cenote Xlacah at archeological site of Dzibilchaltún. Tread carefully as the rock formations that surround the cenotes may be slippery, so use caution when entering and exiting the water.
Savor the Market
The vibrant municipal market Lucas de Gálvez is a must for families who want a true slice of local color and is guaranteed to illicit hunger pangs. A mish-mash of fresh produce, warm tortillas, live chickens, handicrafts and energy, it's a joyfully chaotic ode to Mexican commerce. Here's a glimpse:
Sunday is Family Fun Day
Merida's gracious public plazas are brimming of family-friendly fun. Each Sunday, Merida's tree-lined Plaza Grande or Plaza Principal takes on a festive atmosphere with traditional dance, music and entertainment during the Merida en Domingo event. Vendors sell colorful crafts and food carts perfume the air with mouth-watering aromas. There are lively events on the plaza almost every evening, but Sunday is extra special and chock-full of families.
If you like cycling, Paseo Montejo, Merida's Champs-Élysées, is closed to autos each Sunday morning. Rent bikes on the Paseo and peddle away, enjoying the market and art displays from your two-wheeled perch.
A Museum Dedicated to Mayan History and Culture
The Yucatan is home to one of the world's largest Mayan populations and their complex history can be explored at the Grand Museo Del Mundo Maya. Exhibits are engaging, thought provoking and interactive, and everything is translated into Spanish, English and Mayan.
Merida is Known for Kid-Approved Eats
The cuisine of the Yucatan is quite subtle, not necessarily hot and spicy. While habanero pepper sauce is popular, it is served as a side condiment, so you may avoid heat entirely. Kids may enjoy eating the Mayan specialty cochinita pibil. The pork is marinated in a sauce of annatto and sour orange before being slow-roasted, resulting in a fork-tender dish.
Tamales are very mild and the soft texture of the corn meal dough is just right for even toddlers. They are traditionally wrapped in banana leaves, a pleasing presentation.
Soothing sopa de lima is turkey broth accented with fresh lime juice and garnished with strips of fried tortillas.
Fruits such as fried plantains are as sweet as candy while native fruit mamey's bright orange pulp and creamy texture is a real kid-pleaser.
Street food was practically invented in Mexico and carts around town sell the Yucatecan delight, marquesitas, crispy, wafer-thin pancakes filled with everything from chocolate to cheese. Vendors pour the batter onto the hot waffle iron right before your eyes. These filling snacks cost only a few pesos.
Thanks to long-term trade with Holland, the locals consume huge quantities of Dutch Gouda cheese, called queso de bola. You'll see it on menus everywhere, and it's so good melted inside a marquesita.
Staying in Merida
Dozens of haciendas have been lovingly transformed into boutique hotels. These restored gems of colonial architecture are a wonderful way to soak in traditional decoration, food and hospitality. Each is uniquely decorated, but all offer a peaceful environments and many have swimming pools. There's lots opportunity for guest's to customize their experience. They are very popular for multi-generational getaways, with large families often renting out an entire hacienda. We enjoyed our stay the intimate Hotel Hacienda Merida, with it's accommodating staff, genuine service and bountiful breakfast served poolside.
For additional trip planning information, go to GoToYucatan.
Dear Reader: This page may contain affiliate links which may earn a commission if you click through and make a purchase. Our independent journalism is not influenced by any advertiser or commercial initiative unless it is clearly marked as sponsored content. As travel products change, please be sure to reconfirm all details and stay up to date with current events to ensure a safe and successful trip.
---