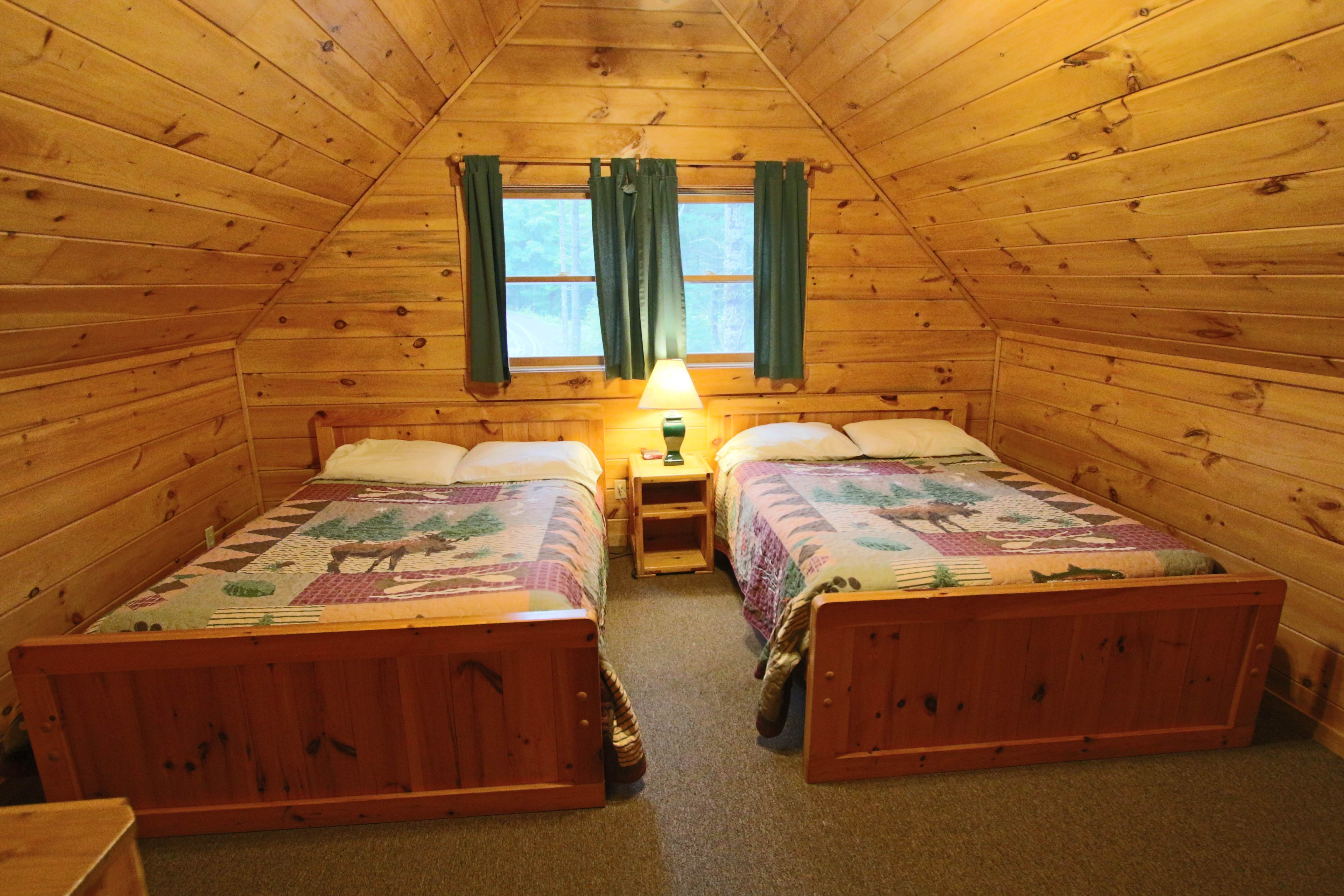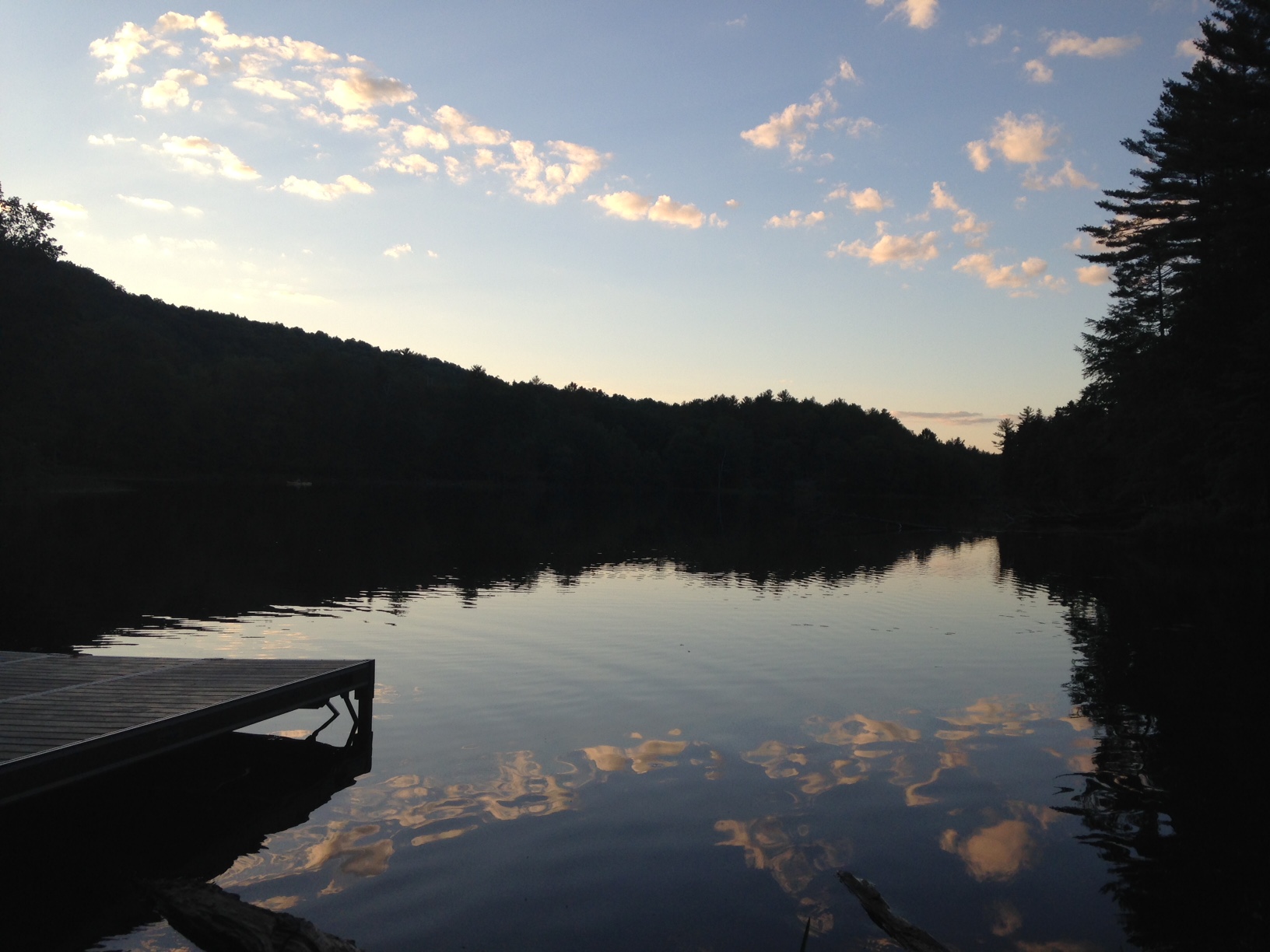 If your offspring are anything like mine, the thought of limited cell phone coverage is worse than root canal, so I never imagined my college age son would be game to head to a remote corner of Maine for a family whitewater rafting adventure. Boy, was I ever wrong. Not only did he embrace the adrenaline rush of the rapids, he connected with nature in a deep and hopefully lasting way.
An Elixir To Urban Life
My husband and I live in New York City and our son Alec goes to university in Los Angeles. I booked a getaway at Northern Outdoors in Maine hoping for an elixir to freeway traffic, hot subways and the general stress of big city living. It proved to be the perfect panacea.
The drive from our home to The Forks, population 32, took nine hours. The two-lane road to Northern Outdoors was lightly traveled, just a few hearty locals, loggers with heavy loads and adventurous tourists. We knew it was going to be a long journey, but when we started hearing Quebec radio stations on our dial, we realized just how remote the location was. Our son had a moment of anxiety as we lost cell phone service, but he quickly regained composure.
The Northern Outdoors Resort
We checked in at the breezy open-timber main lodge. It's a beehive of social activity, with drinking, dining and hanging out taking place here. And yes, there is Wi-Fi in this communal hub, much to Alec's relief. There's also a game room, onsite craft brewery and casual eatery. Just outside you will find a large hot tub, swimming pool and nostalgic diversions like beanbag toss. There were many families with older kids, teens and adult children casually enjoying the afternoon together.
There are a variety of lodging options, from inexpensive riverside tents to log cabins nestled in the tall pines. We opted for a spacious condo with a ground floor open living room/bedroom/kitchenette with a bathroom and an upstairs sleeping loft for our son. The accommodations were low-key and comfortably in tune with the bucolic setting.
The Activities
Northern Outdoors offers mellow self-guided river floats, canoeing, guided bass and fly-fishing, plus a range of winter activities for those who feel revitalized by frosty temperatures. There are scenic hiking trails and a small lake perfect for an early morning paddle right at your doorstep.
We enjoyed a relaxed river float just after our arrival, but it was the next day's whitewater rafting that we were eagerly anticipating.
The Adventure
Northern Outdoors offers rafting itineraries down the remote Penobscot River for experienced rafters willing to handle Class V rapids as well as down the Dead River, which offers the most continuous whitewater in any eastern river. We choose the popular Kennebec River rafting trip, a thrill-inducing daylong adventure suitable for ages 10 and older. Children over age 8 may do the lower half of the river. You will be getting very wet, so leave your cell phone at the resort.
The day started at 8am with a short intro and safety lesson before boarding an old school bus to the put-in spot a few miles up river. Northern Outdoors rents wetsuits if you are sensitive to cold water, but they provide all the necessary gear. Each raft holds approximately eight participants and a guide. We were thrilled when our raft mates included a family from Pennsylvania with a teenage son and a fast friendship between the boys was forged. There were many families, including fit and feisty grandparents in their late 70s.
We started off with a bang and were quickly challenged with Class IV rapids bearing appropriate names like Big Mama and Magic Falls. Here's a look:
Midway through the day, we stopped along the riverbank to recharge and to eat a delicious alfresco barbecue lunch that the guides prepared. Replenished, we were ready for the more easygoing lower section of the river, where we swam in the bracing waters and paddled on inflatable kayaks. Throughout the trip, we spotted wildlife such as eagles, otters, moose and osprey in their natural habitat. The untouched woods and forest scenery was absolutely breathtaking.
Our Guide
Sandi was our guide. While all the guides appeared very competent, Sandi exuded inner calm. I was initially the most anxious member of our group, but her genuine confidence was contagious and I quickly felt ready for action.
Sandi has navigated these waters for 20 years. During the school year, she is a music professor in New Hampshire, but each summer she returns with her family to Maine, to navigate these rivers that have touched her so deeply. She conveyed a humbling respect for the river that was inspirational.
Après Rafting
The heart-pumping white water experience bonded our nuclear family, but we also fused with our fellow raft mates. The shared experience drew us to each other and when we returned to the resort, the boys hung out in the hot tub while we parents enjoyed a beer and stimulating conversation at the fabulous onsite brewery. By early evening we were all exhausted and slept like logs.
The Eats
The food at Northern Outdoors is filling, tasty and wholesome. There are not many alternative dining options in The Forks, so this is a very good thing. We enjoyed the fish and chips, burgers, hummus served with crudité and a yummy blueberry crumble for dessert. The brewery serves a selection of microbrews that match perfectly with the beer-centric food menu. Of course, many of the accommodations have kitchens and kitchenettes, so you can prepare meals yourself.
See You Next Year
We departed, determined to return next year. Alec was so enthusiastic that he asked Sandi if she knew of any whitewater rafting options in California, near his school. On our drive back to the Big Apple, Alec said the exposure to such natural beauty made want him to read Henry David Thoreau. With our mobile devices working once again, I quickly ordered Walden from an online bookseller. I am not sure if he will actually read it, but I do think our experience on the river prompted a healthy appreciation and kinship with the great outdoors for both this big city boy and his parents.
For more information, visit Northern Outdoors.
Photo credits: Northern Outdoors Adventure Resort and the author
Dear Reader: This page may contain affiliate links which may earn a commission if you click through and make a purchase. Our independent journalism is not influenced by any advertiser or commercial initiative unless it is clearly marked as sponsored content. As travel products change, please be sure to reconfirm all details and stay up to date with current events to ensure a safe and successful trip.
---