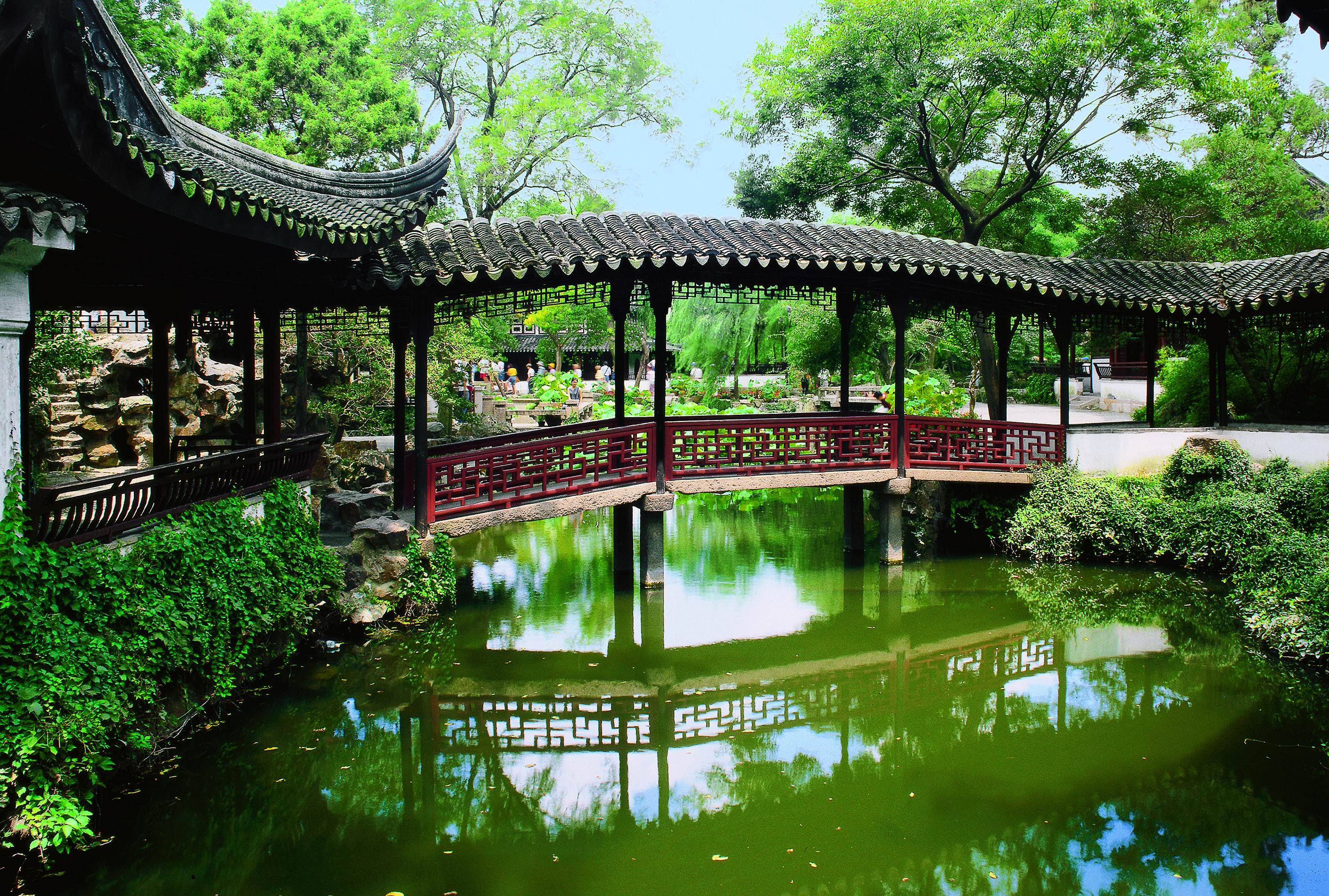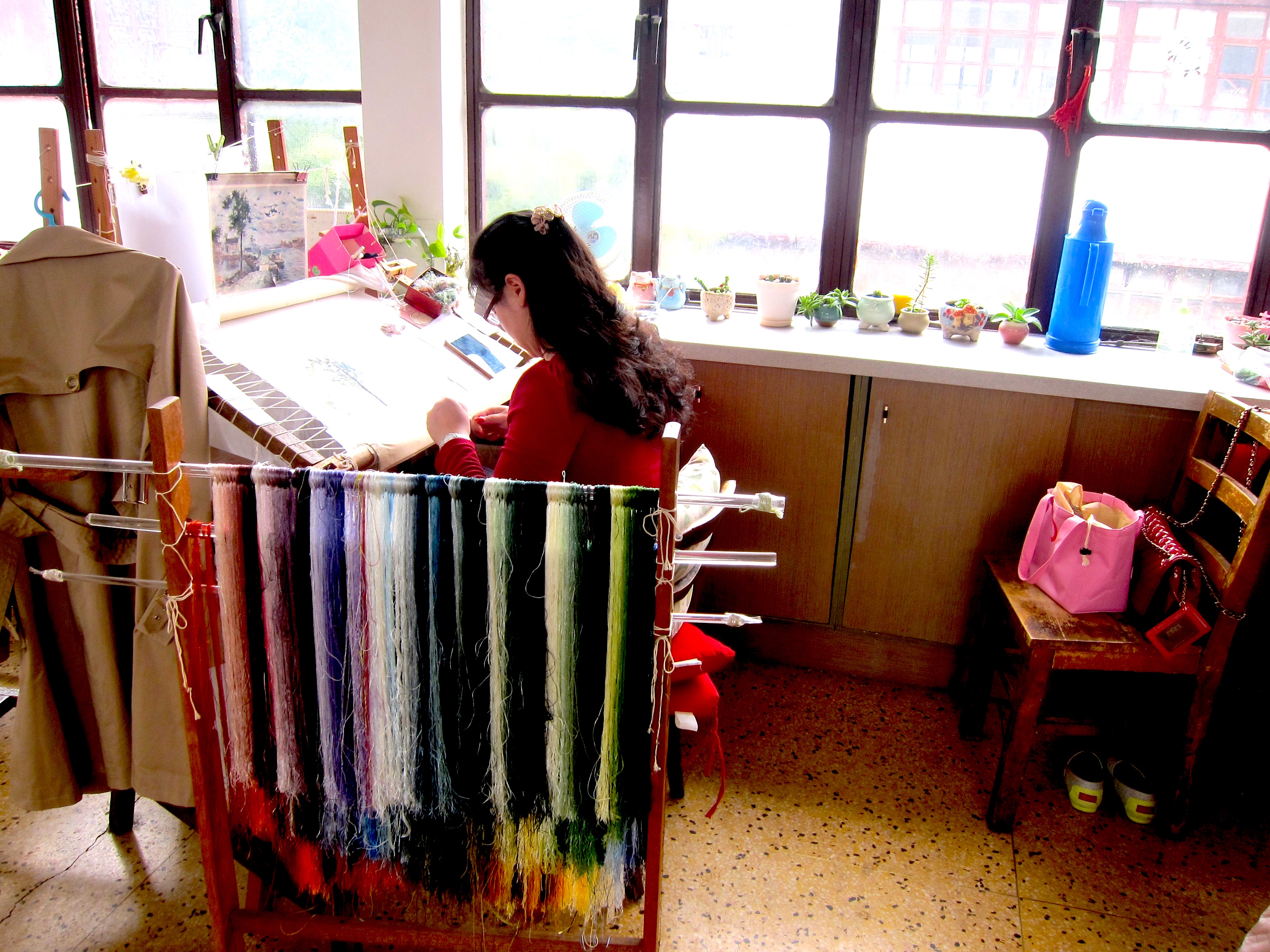 If you're considering a family trip to China, put Suzhou on your must-see list. This traditional city is just far enough off the tourist track to feel like a bona fide discovery, yet its modern infrastructure makes a visit with kids easy.
Suzhou is one of China's loveliest urban locations. Situated on a series of picturesque canals, it has earned the moniker The Venice of Asia. A boat ride along its waterways is a definite kid pleaser.
Famed for its gardens, time spent in Suzhou presents the chance to commune with nature within the limits of a bustling city. Thanks to strategic planting techniques, something brilliant is nearly always in bloom, except in the depths of winter.
If your family likes art and handicrafts, Suzhou is respected for its colorful embroidery and high quality silk. Visit a silk factory and embroidery studio and watch the skilled artists at work.
Though this city of approximately 10 million inhabitants is by no means small, it is quite manageable and practically peaceful when compared to massive Shanghai and Beijing. You can get here in a brisk 30 minutes from Shanghai via high-speed train. Read on to get a glimpse of its treasures and you'll see why you'll want to make the trip.
The Venice of the East
A gondola-style boat ride along Suzhou's urban canals should be one of your first activities. Even more delightful is a visit to one of Suzhou's nearby water towns. Tongli is an ancient water town where time seems to have stood still. Spend an afternoon here and you'll get a glimpse of what China was like before lightening-paced growth and development charged in and urbanized much of the country. It presents a quieter, gentler China that harks back to yesteryear. The absence of cars adds to the serene atmosphere. Take a wooden boat down the waterways festooned with red lanterns and stroll the shady cobblestone streets that meander alongside the canals. Here's a preview in this brief video:
How Does Your Suzhou Garden Grow?
Cities and towns around the globe have gardens, but nine of Suzhou's are designated UNESCO World Heritage Sites. Classical Chinese gardens strive to create miniature landscapes that highlight the delicate balance between man and nature, and Suzhou's unique gardens take this yin and yang philosophy to the next level. Each elegant garden is a combination of four elements: rocks, water, trees and plants and pavilions. Don't expect wild, rough and tumble spaces: these gardens are manicured and precisely landscaped. Once the sanctuaries of the aristocracy alone, locals now flock to these fragrant, public wonders. A visit to one of the gardens is great people watching. You'll see multi-generational families taking weekend strolls, enjoying the beauty and each other's company. The pathways are paved, so it's a stroller-friendly activity.
The Humble Administrator's Garden
Suzhou is home to dozens of gardens, so the biggest tourist hazard is garden-overload. You could spend your days exploring many of them, but the walled Humble Administrator's Garden is an Oasis no visitor should skip. It was built in 1509 during the Ming Dynasty (1368?1644). In traditional Suzhou style, water is featured throughout, with gently winding streams, pastoral duck-filled ponds and a serene lotus pool. The natural landscape of pine forests, green lawns, dense bamboo and flowering trees are photo-worthy. Manmade structures, such as elegant bridges and iconic moon gates, are sprinkled throughout. Rock formations big and small complete the four essential elements.
The Leaning Tower of Suzhou?
Pisa, Italy is not the only city with a leaning tower. Tiger Hill is where you will find China's Leaning Tower, the Tiger Hill Pagoda. Built during the Northern Song Dynasty (959?961), this seven?story structure has leant 359′ to the northwest for the past 400 hundred years. It is an off-center vision that is fun to see.
You will also find and eye-catching collection of Bonsai trees at Tiger Hill. The ancient art of bonsai tree growing originated in China. It's fun to watch the gardeners lovingly pamper these diminutive delights.
Get Crafty
China is said to have two needles: One for acupuncture and the other for embroidery. Suzhou or "Su" embroidery is one of the oldest embroidery techniques in the world with origins stretching back more than 2,000 years. Its style is characterized by brightly colored silk embroidered with well?proportioned representations of almost any pastoral scene, person, animal, or object. At the Embroidery Institute, we got a first-hand look at the creative process. The talented craftswomen (they are all women) who work here spend hundreds of painstaking hours meticulously creating each uncluttered work of art.
Watch the Worms at a Silk Factory
China is synonymous with silk and Suzhou's silk gained a worldwide reputation from as early as the Tang and Song dynasties (618?1279). What makes the local silk so special? Suzhou is surrounded by mulberry trees and mulberry leaves are silkworms preferred food. The well nourished silkworms produce a very high quality silk. Visit a silk factory and watch the technical process from cocoon to finished product. We were allowed to hold the live worms and pull the silk into a paper-thin sheath, so it was quite hands-on. The gift shop sells a range of quality silk products.
Ride the Tallest Ferris Wheel in Asia
As traditional as this city is, Suzhou Industrial Park — or SIP — is the epicenter of modern?day Suzhou. For families, the big attraction in this part of town is the tallest Ferris wheel in Asia. Take a ride and be rewarded with a birds-eye view of the city. If you visit SIP on Friday or Saturday evening, try and be there by 8 pm, when a 30-minute waterscape show will delight even jaded tweens.
Where to Stay in Suzhou
We stayed at the luxurious Shangri?La Hotel. Its central location, excellent service and English speaking staff helped to make our stay extremely comfortable. The breakfast buffet was a morning treat and the Olympic-sized indoor pool was a great diversion from sightseeing. Rooms are large, clean and modern.
Tips Before You Go
Note that public bathrooms vary in quality and cleanliness. It is a wise to carry toilet paper with you.
Throngs of international tourists are not as common in Suzhou as they are in Shanghai and Beijing, so your presence may attract attention. Enjoy your sudden celebrity. Redheads seem to be the most in-demand for photos, so they deserve fair warning.
For additional information, visit TravelToSuzhou.com.
Dear Reader: This page may contain affiliate links which may earn a commission if you click through and make a purchase. Our independent journalism is not influenced by any advertiser or commercial initiative unless it is clearly marked as sponsored content. As travel products change, please be sure to reconfirm all details and stay up to date with current events to ensure a safe and successful trip.
---