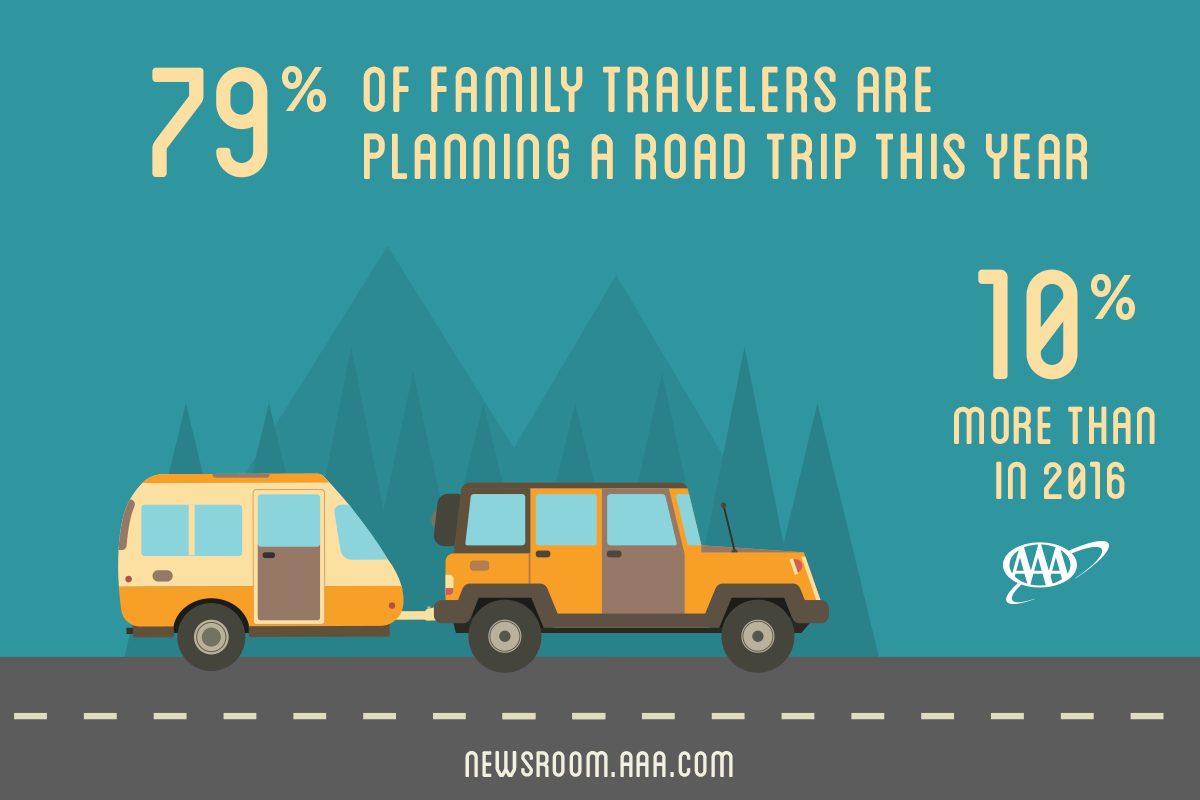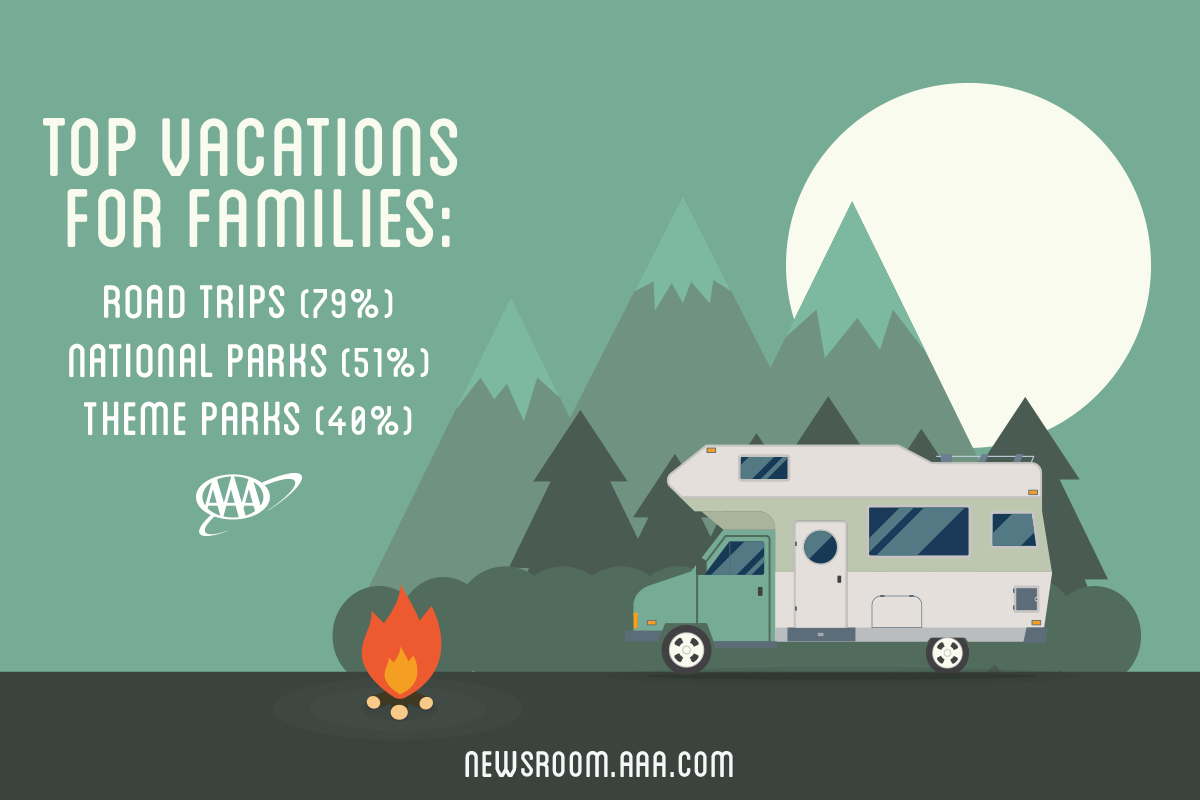 Summer travel is looking up, say the prognosticators at the 9th annual Leisure Travel Summit sponsored by Best Western Hotels. Each May, the Summit of travel industry experts follows the AAA Memorial Day Travel forecast to give those within the travel industry a pretty good idea of how business will be for the next few months. Here is some news from the panelists and other industry insiders about the summer outlook.
How People are Traveling this Summer
Notes Bill Sutherland of AAA, their forecast predicts that 1 million more Americans will travel over the long weekend, a 7% increase and the biggest year over year increase since 2005. AAA, which provides motorist services, predicts that 31 million travelers will be driving and, sadly, about 330,000 of those will contact AAA for roadside assistance.
Although the majority of American travelers will be driving, AAA is seeing a 5.5% increase to 2.9 million Americans traveling by air over the Memorial Day long weekend. More Americans are traveling overseas this summer, as evidenced by the 9% increase in International Driving Permits issued by the organization in the past year. More overseas visitors are expected here, too, says U.S. Customs and Border Protection; the CBP processed more than 108.3 million international travelers at U.S. ports of entry during summer 2016.
At the summit, Brian Schmidt from TripAdvisor verified similar numbers for summer travel, adding that only 71% of those surveyed by TripAdvisor will be staying in hotels, as interest in homeshare options like condos and Airbnb grows.
In terms of how consumers use TripAdvisor to find hotels, Schmidt shared that, with 300 reviews being uploaded every minute, TripAdvisor had just reached a milestone of 500 million published reviews. According to Schmidt's surveys, peer reviews impacted decisions by 13% of international travel planners and 9% of domestic US travelers. Other panelists suggested expert reviews and ratings systems such as the AAA Diamond system, which is awarded to restaurants and hotels, would endure.
Where Summer Travelers are Going
In February 2017, a Google Trends survey found that 60% of users had begun their summer research online, but of those, only 46% had decided on their destination. Closer to the summer, TripAdvisor sees trending destinations including Wildwood, New Jersey and Lake George, New York, with 49% of respondents saying the beach was their first choice for summer vacations.
The AAA survey found the top 10 travel destinations — mostly urban in contrast to the beaches travelers say they want — are:
Orlando, Florida
Rome, Italy
London, England
Dublin, Ireland
Vancouver, Canada
Seattle, Washington
Las Vegas, Nevada
New York, New York
Paris, France
Honolulu, Hawaii
Greg Staley of the U.S. Travel Association, in contrast to the CBP, noted that while inbound tourism from overseas has softened, the travel promotion organization is seeing a 1%- 3% increase in domestic travel this year (see our best summer vacation ideas roundup) as economic confidence and wages are up. They are estimating that 80% of U.S. leisure travel will be by car, emphasizing the important of infrastructure improvements to both the travel industry and economy overall. All the numbers pointed to an increase in use of loyalty points, one of the strongest travel motivators.
For panelist Jada Graves, an editor at U.S. News & World Report, the beaches of the Azores and Croatia were the newest hot spots.
What's Trending Now
The Leisure Travel Summit panelists also cited a variety of trends impacting travel planners. The use of travel apps on the road, and the use of messaging apps to book hotels, are both on the rise. The Google survey affirmed that 16% of all travelers will plan their activities on the fly, after they reach the destination, using apps and mobile devices. Another trend cited by Google is the 115% increase year-over-year in searches on YouTube for "travel hack" videos, especially via mobile while travelers are at their destination..
The recent partnership between Delta Airlines and ride-sharing service Lyft is seen as part of the growing interest in loyalty programs and redemption options. Panelist Dorothy Dowling said that 80% of Best Western members do use loyalty points, and up to a quarter of loyalty points redeemed are for gift cards, with Amazon and Wal-mart being the top sellers. There's innovation, too; for example, Best Western points never expire and this summer, the brand is giving hotel guests who are AAA members a $20 Gift card for every hotel night they stay.
Despite other surveys that show travelers, especially luxury travelers, growing averse to branded hotels, the panelists agreed that known brands instilled trust in consumers. Therefore, having strong brands which have been vetted by hospitality companies as partners, counts for a lot of credibility with consumers.
Happiness is trending, as one of biggest benefits of travel is anticipation, which raises the personal happiness level about eight weeks before departure.
Crowds are trending too. Tips to deal with excess demand included booking early to ensure the best cabin on cruise ships or, in contrast, searching out last minute travel deals. All travelers should plan to get to the airport earlier than usual, carry extra medication in their hand luggage in case their bags are delayed or lost, and call the TSA Helpline (866/289-9673) with questions about carry-on or checked baggage.
What's New in Family Travel is Old
Google's internal data found that family travel related searches had grown faster than any other travel category over the past three years.
Panelists agreed, saying the "family meeting" is hot, as a way for families to determine each family member's interests in an upcoming vacation.
Great idea!
Dear Reader: This page may contain affiliate links which may earn a commission if you click through and make a purchase. Our independent journalism is not influenced by any advertiser or commercial initiative unless it is clearly marked as sponsored content. As travel products change, please be sure to reconfirm all details and stay up to date with current events to ensure a safe and successful trip.
---