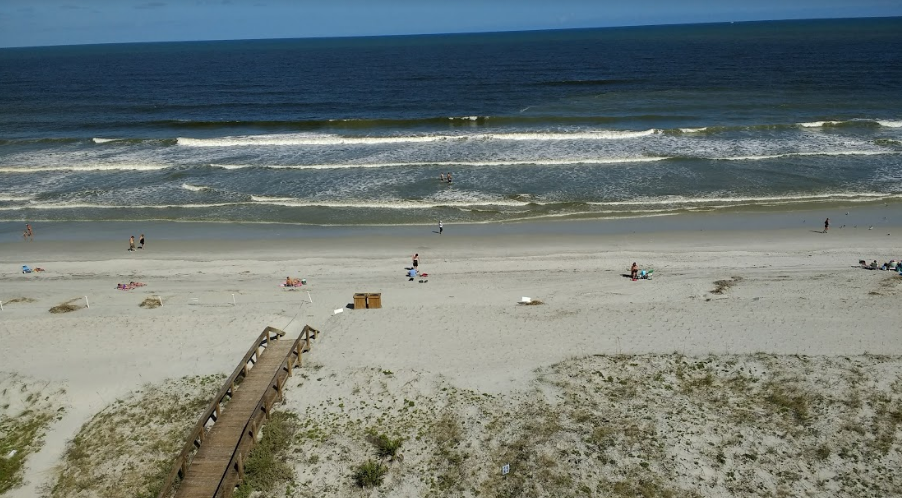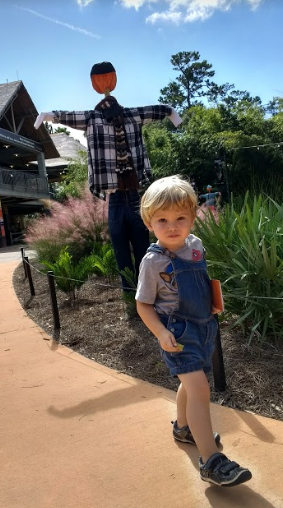 As we packed up the car and double checked our contraband (sugar-free suckers, charged up kindles, books, and markers), my daughter asked again what the place was called we were going.
"Jacksonville! It's a city in Florida." I told her and made sure I had enough coffee to sufficiently caffeinate my way through the next 5-1/2-hours in the car with my kiddos.
"But I thought we were going to the beach!" she cried out, ready to throw down her markers in protest.
"It is," I told her, "It's a city and a beach in Florida. You'll see."
Sleeping Oceanside
Despite being a travel writer for the last decade, I didn't realize just how much beach and great outdoors there really was to explore in Jacksonville. But the city is an anomaly that stands apart from much of Florida. Jacksonville is the largest city in the continental United States with over 840 square miles that encompasses urban downtown centers, lush parks, and long stretches of beach. There was more to see and do than we would have time for on our short but sweet vacation.
After a courageous 5 1/2 hour car ride with my 50-1/2-year old and 2 1/2 year old, we stumbled into our home away from home at the Four Points by Sheraton on Jacksonville Beach. I appreciated the hotel is situated directly on the beach with a covered patio, adjacent pool, and oceanfront views. I didn't think we would use the pool at all, but my kids loved it as a way to warm up after a dip in the ocean on our windy, Fall days in Jacksonville. Or as my 2-1/2-year old called the ocean, "the big pool!"
You can easily walk to restaurants, family-friendly pubs, and paddle board rentals from the hotel. The Four Points was perfect for what we wanted. The room had a door separating a small living area with a pull-out from the main bedroom with a balcony facing the "big pool". There was a sundry snack area to purchase essentials, a small restaurant and bar, and super helpful staff. They quickly adjusted to issuing us new keys, restaurant vouchers and reminding us of what time dinner started when they saw us coming. There's something mind-scrambling about being on vacation with tiny, spirited children.
Need a discount car rental for your trip to Florida?
The Great Outdoors
Once we got settled in, we hit the beach and played in the roaring waves. I was surprised how big the waves really were and how many surfers were in the water mastering their sport. The current carried us east towards the Jacksonville Pier and the kids occasionally got out to chase pigeons and seagulls down the beach.
My daughter looked envious at the stand-up paddleboards, but we promised a future trip where she could become the world champion of paddleboarding. For everyone else, you can take surf lessons or rent skateboards, stand-up paddleboards, skimboards and other beach gear from Jax Beach Surf Shop.
To get a break from the sun, we convinced our kids a trip to a place that was "like the beach, but not the beach" was in order. We paid a visit to the Beaches Museum and History Park showcasing the history of surrounding beach towns including Jacksonville Beach, Atlantic Beach, Neptune Beach and more with artifacts and a short film. But our kids were mostly interested in the train parked across the street. This 1911 train engine once hauled pine and cypress logs in Pasco County near Miami and has been on display since 1981. The 25 steam locomotive is a nice little history lesson that briefly mesmerized the kids before they asked to go back to the beach.
For outdoor fun that doesn't involve little ones rolling around in quite so much sand, Hanna Park is a 1.5-mile public beach and city park in Jacksonville, Florida with boardwalks stretching across dunes. It's a dreamy place to run and explore no matter your age. Offroad bike trails stretch across nearly 15 miles ranging from beginner to experienced. There's also a campground equipped with almost 300 campsites. However, my daughter's biggest complaint was we didn't bring a picnic. Fair enough. Next time I would be tempted to bring tacos from the local favorite TacoLu with local ingredients and fresh seafood.
Beyond the Beach
We had to prod the kids a little to go see something besides the beach and nearby parks and packed them up to head to the Jacksonville Zoo. A Kona cart machine greeted us just inside where the kids cooled off with Kona ices where they chose their own flavor and slurped happily as they made our way past the giraffes where a real skull was on display. The zoo was getting ready for their Spooktacular Nights for Halloween and a handful of creepy zombie figures abounded. My kids love spooky things, so their only complaint was there wasn't more of it. To distract them from their zombie disappointment, we treated them to a ride on the carousel and headed over to brush and pet the goats. A kids area with a climbing structure and rope nets lead to a monkey exhibit where we watched them chase each other through the trees for awhile.
Adventure Landing in Jacksonville is another option for a day off the beach for adventuring families at heart. Speedway go-karts, 18-hole miniature golf, laser tag in a multi-level arena and a wacky worm roller coaster keep kids entertained while parents hit the snack bar and relax. There's also a batting cage to flex your MLB muscles and a Max Flight coaster simulator. And over at the Museum of Science and History, kids can learn about science, history, and innovation with a planetarium, Invertebrate Encounters, Sesame Street encounters and more.
But if you're in town on the second Wednesday of every month, preschool-aged children and caregivers can pre-register for activities like Color Me Autumn, Hop Along, and Frosty Fun to learn more about the seasons, do some crafts, and have fun with friends. Bonus if you're in Jacksonville during November, 2017. Kids under 12 get free admission to several local attractions all month long. Adventure Landing, Jacksonville Zoo, Sweet Pete's, Cummer Museum and others make the list.
A Sweet Goodbye
My daughter was pretty bummed to leave Jacksonville so soon after all the ocean, pools, snacks and zoo she could muster. We promised a special stop at Sweet Pete's candy store in downtown Jacksonville on the way home where she chose oversized lollipops and Pez dispensers for the ride. Her brother, who loudly and ferociously declined his nap for the duration of our vacation, was passed out in the backseat dreaming about the goats he chased at the zoo.
The kids are still talking about their big trip a few weeks later, and this time we're not hesitating or stalling with, "We'll see" when they ask if we can go back. "Yes," is our only answer.
Dear Reader: This page may contain affiliate links which may earn a commission if you click through and make a purchase. Our independent journalism is not influenced by any advertiser or commercial initiative unless it is clearly marked as sponsored content. As travel products change, please be sure to reconfirm all details and stay up to date with current events to ensure a safe and successful trip.
---