Does your family need help on how to choose a dude ranch for their vacation? Consider how many farm stays and ranch choices are available and you'll realize how varied they are. According to the trade organization Dude Ranchers Association, their 90 strictly vetted members specialize in everything from cattle drives to wellness spas and weddings. Many of the top guest ranches offer all of these activities – and more — to cater to diverse audiences.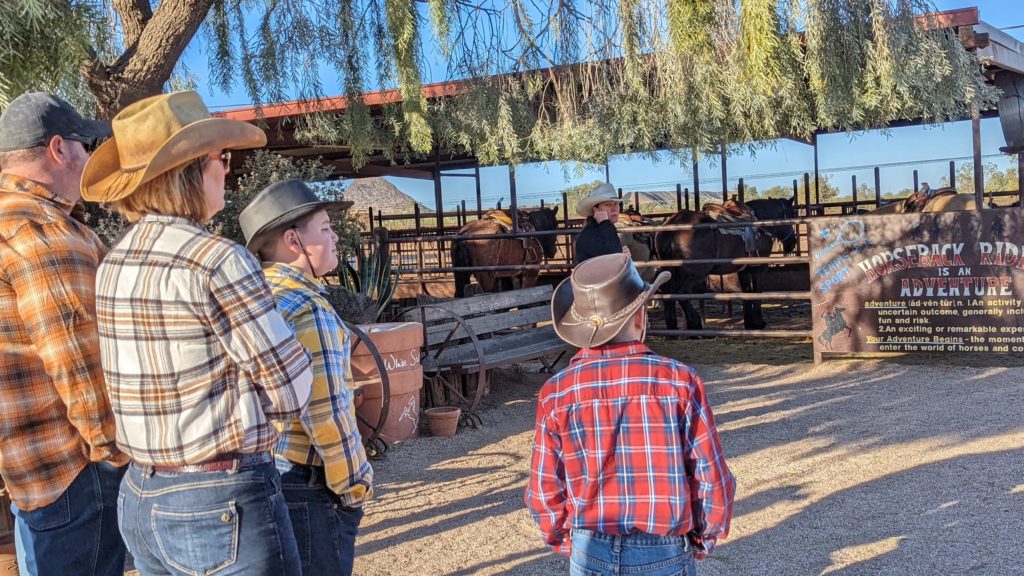 Given all the options, it's important to know how to choose a dude ranch. That's why we've developed some tips on how to pick the right one for your family or travel party.
How to Choose a Dude Ranch for Your Family Vacation
Start by discussing these 13 questions with your family or travel party. Once you have everyone's thoughts, make a profile of your ideal ranch. Check a directory like RanchWeb. Study online reviews and the ranches' websites. Call them to be sure all the elements of your fantasy vacation are in place. Allow plenty of time to prepare for your adventure. Ask yourselves:
1. What time of year do you plan to travel?
Seasonality is important because your ranch experience will be mostly outdoors. For a summer vacation, ranches in the North will have the best weather and the most families. Adults flock to dude ranches in the warmer South in fall; families dominate during winter and spring holidays.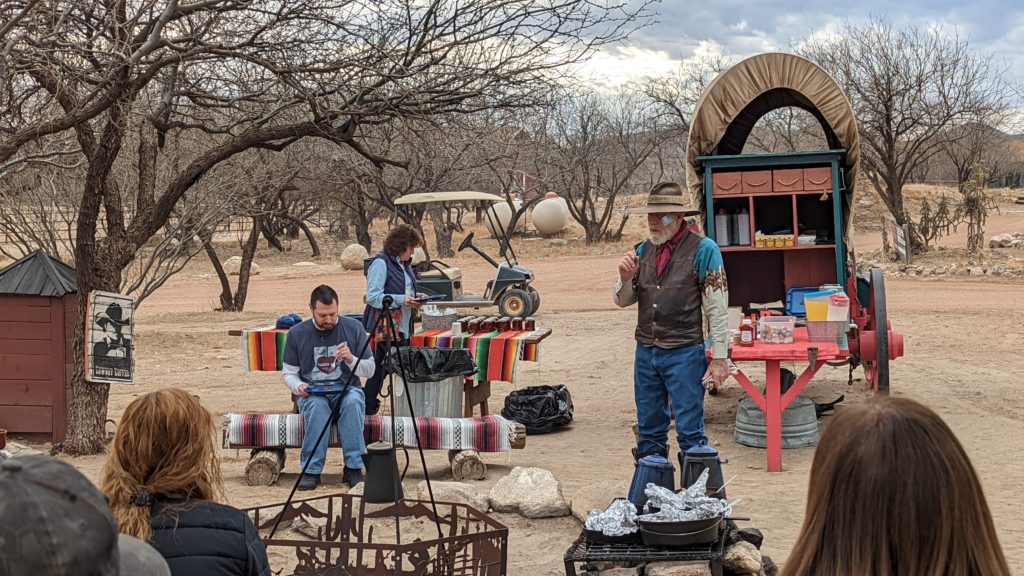 2. What type of terrain appeals to your family?
Picture a Northwest ranch lodge in a verdant valley with snow-topped mountains on one side, a broad lake, and towering evergreens on the other. Conversely, the multi-armed cacti and tumbleweed found all over the Southwestern desert may match your cowboy ideal.
3. Are you interested in a foreign dude ranch vacation?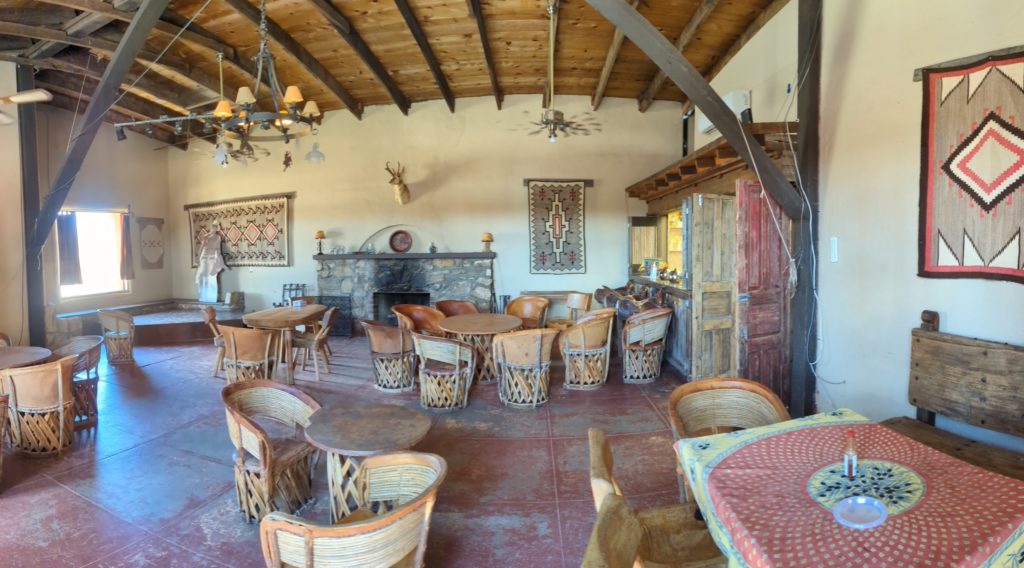 Cowboy culture originated with vaqueros in Spain and was exported to Mexico by colonists in the 16th century. Visit a Mexican dude ranch today and you may meet charros who are rodeo stars as well as wranglers. The rustic eco-ranch Rancho el Reencuentro is set among rolling grasslands and forest outside Valle de Bravo, one of the world's top 10 places to horseback ride according to National Geographic. Estancia los Potreros in Cordoba, Argentina is another full-service option. This 80-year-old ranch sleeping only a dozen guests (ages 10+), ride with gauchos and enjoy a local Malbec wine with their famous ranch-to-table steaks.
Keep in mind that international travel requires the proper paperwork. Everyone in the family must have a valid passport (with at least six months till expiration date) to travel. Plan ahead for a foreign dude ranch adventure to ensure you have the proper visas in place and have met all (if any) Covid-19 protocols. A reputable visa expeditor will know how to avoid the long waiting periods and onerous paperwork an international family vacation requires.
4. How remote do you want your dude ranch to be?
Many Americans, of course, will be able to drive to a dude ranch. Consider the travel time and expense, as well as a ranch's location, which may affect cellular and internet service. If staying on the grid is important to you, call ahead to inquire about a ranch's connectivity.
5. How to choose a Dude Ranch that right's for the age and riding ability of each family member.
If your family is comprised of excellent riders, look at ranches such as Rancho de la Osa. Everyone we met at this remote guest ranch on the Arizona/Mexico border was an experienced rider and repeat guest. The ranch's access to 250,000 acres of high desert, rolling hills, grasslands, craggy mountains and the infamous Border Wall guarantees a lot of scenic and challenging trails. Don't take our word for it; late president Lyndon Johnson kept his own horses at Rancho de la Osa.
Tombstone Monument Ranch outside historic Tombstone (the "town too tough to die") offers skilled riders a package that includes wrangling cattle and fence maintenance. At another "working" ranch, Wyoming's Hideout at Flitner Ranch, join stockmanship programs and learn the craft of cattlework.
If everyone is a novice, try a more family-focused ranch. C Lazy U outside Granby, Colorado, for example, offers pony rides to ages 3 and up and trail rides at all ability levels. Guest ranches like the more upscale Tanque Verde, allow guests to walk-ride at age 4. Little ranchers ages 8 and older typically join rides where loping (cantering) is included.
6. Do you want access to private horseback riding lessons?
If anyone in the group is really interested in riding, they'll appreciate a private lesson. Whether you're a first-timer or an experienced English rider trying to adapt to a Western saddle, one-on-one coaching enhances your skills. When my coach quietly reminded me to "ride like a lady, lope like a whore" I finally understood Western riding!
7. Are there enough activities and childcare for young children?
A small, family-run ranch with a central corral like Kay El Bar is naturally toddler-friendly. But if your group wants to try activities that require childcare, choose a destination such as Montana's Flathead Lake Lodge with supervised programs for ages 0 to teen. Pine Ridge Dude Ranch in upstate New York caters to little ones with cowboy shows, dress up, story time and horse bathing, to keep pony rides to a minimum.
8. Are there dude ranch facilities and programs for teens?
Most dude ranches include a morning and afternoon ride in their rates. Unless your teens are horse-crazy, look for a variety of out of the saddle activities to fill the rest of their days.
At White Stallion, choose among archery, e-bike, rock climbing and shooting classes that safely introduce pistols and rifles. Teens enjoy a heated pool, hot tub, spa, tennis and basketball courts. At Stagecoach Trails Guest Ranch in Arizona, wagon rides keep all ages entertained as a fun family-together activity.
9. Are there Dude Ranch facilities, activities and amenities for grandparents and the less able?
It's important to understand how to choose a dude ranch for a multigenerational vacation. Most have handicap accessible rooms; many have mobility lifts at swimming pools. However, more rustic ranches won't have paved pathways. If anyone in your group has mobility or other special needs, call ahead.
Like teens, grandparents prefer having activities other than riding or watching grandchildren ride. Give them an Honor Bar or special ranch lounge where guests gather, have a drink and tell tales.
10. How to choose Dude Ranch accommodations that work for your pardners?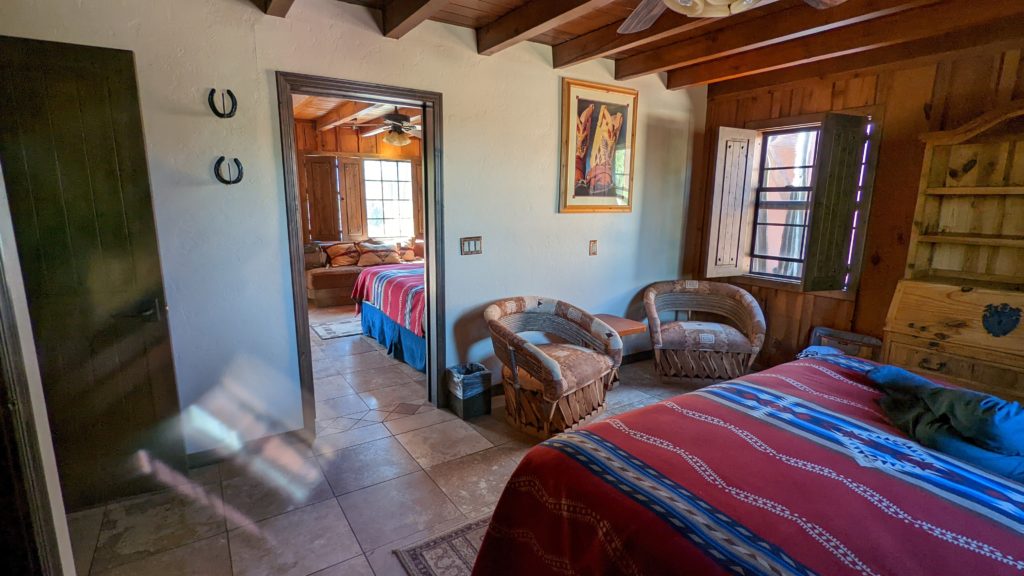 You will pay more for a ranch's two-bedroom family suite or individual cabins, but extra space and privacy may be priceless. On the other hand, ranch life is so busy that active families will spend very little time in their rooms. The True Ranch Collection offers another option: short-lived wilderness ranches with temporary housing. Book rustic tents at pop-up ranches in Yellowstone, Grand Canyon or perhaps Big Bend for your own home on the range. Destinations change annually.
11. How to choose a dude ranch for its food.
Food is an important part of our family vacations, yet no one is particularly fussy. That's a great attitude to bring to a dude ranch. As professional cowboys know, the 'three squares' are plentiful but not often gourmet. Read the food reviews posted by past guests to learn more. Another consideration is family-style dining. Some people love meeting everyone on the ranch while sharing heaping platters of food. Others are looking for a more private or romantic venue for their meals. Some dude ranches offer both options in the evening.
12. Do you want sightseeing and other activities away from the ranch?
Love to explore when you're away from home? Choose a ranch outside a Western town like Wickenburg, where there's fun shopping, the Desert Caballeros Western Museum and several restaurants to try. Ranches outside Bryce Canyon or Rocky Mountain National Parks allow your family to break up a weeklong ranch vacation with Ranger-led hikes, geology exhibits and other adventures.
13. Is this your cowboy fantasy vacation?
Dude ranches allow every traveler to relive their childhood dreams or time travel back to the Wild West. Prefer a guestroom hidden behind the façade of an 1800s saloon? Eager to bed down around the light of a campfire? Imagine yourself riding with Kevin Costner in Yellowstone? Any dude ranch vacation has the power to evoke strong memories.
Maybe you don't need to ask how to choose a dude ranch vacation after all. Your childhood fantasy or making memories with your own children can be more than enough to guide your choice.
The Family Travel Forum team visited many dude ranches to research this post and share their opinions. Research was sponsored by Travel Visa Pro, a visa and passport agency dedicated to making international family vacations easier to plan and enjoy.
Dear Reader: This page may contain affiliate links which may earn a commission if you click through and make a purchase. Our independent journalism is not influenced by any advertiser or commercial initiative unless it is clearly marked as sponsored content. As travel products change, please be sure to reconfirm all details and stay up to date with current events to ensure a safe and successful trip.
---