Kanazawa has so many very Japanese things to love – its own shogun castle, Geisha district, quirky museums, fish market — that it's earned the nickname "Little Kyoto."
Kanazawa is a better option for families, however, because it's more compact, easier to get around and more affordable than Big Kyoto. Here are some highlights that made us love Japan.
Explore Kenroku-en Gardens
Kenroku-en is considered one of the three most beautiful landscape gardens in Japan. Kanazawa's shogun castle is a striking backdrop for ornate arched bridges and ponds, its seven gates and dozens of paths. Look for the quiet Midori Waterfall and the many specimen Japanese maples in their collection.
Stroll the Geisha Quarter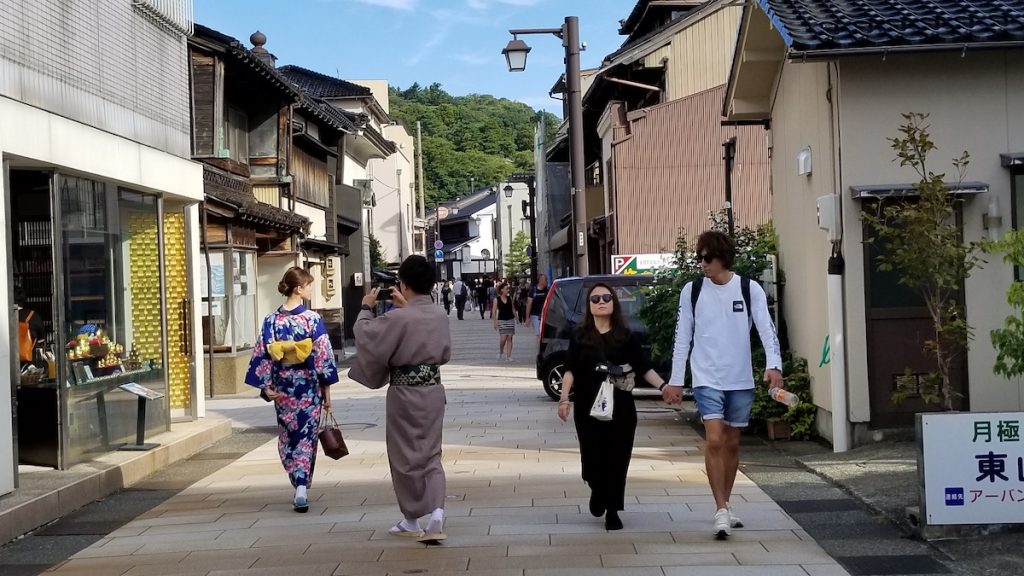 Among Kanazawa's three Geisha quarters, the largest and most interesting is Higashi-Chaya. Chaya, the Edo period teahouses seen along this street, are the traditional performance places for geisha, whose skills at serving tea were richly rewarded. Today, you can stop into the Shima or Kaikaro Teahouses to see the kitchens and memorabilia used by working geisha, browse antique stores and visit Hakuza to see its gold leaf-covered tearoom. Ask someone to point the way to the tranquil Ninja Temple where stealthy warriors were said to pray.
Keep Up with Contemporary Art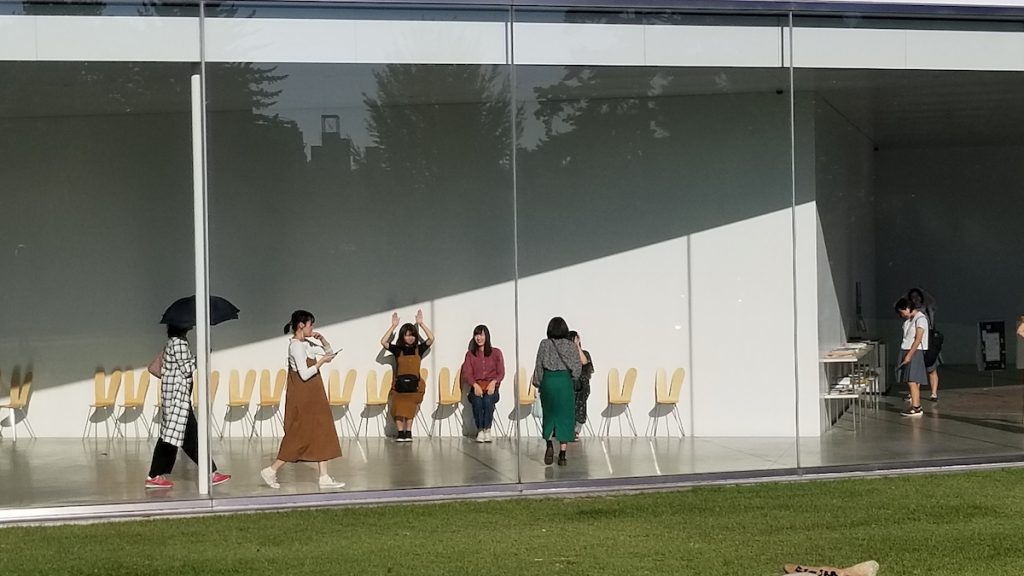 The circular 21st Century Contemporary Art Museum, designed by the Japanese firm SANAA, holds its own in the center of an otherwise traditional looking Japanese city. "Where We Stand Now," a look back at 15 years of collecting and exhibiting a wide variety of contemporary art, is on till April 12, 2020.
Sip Tea at Kanazawa Castle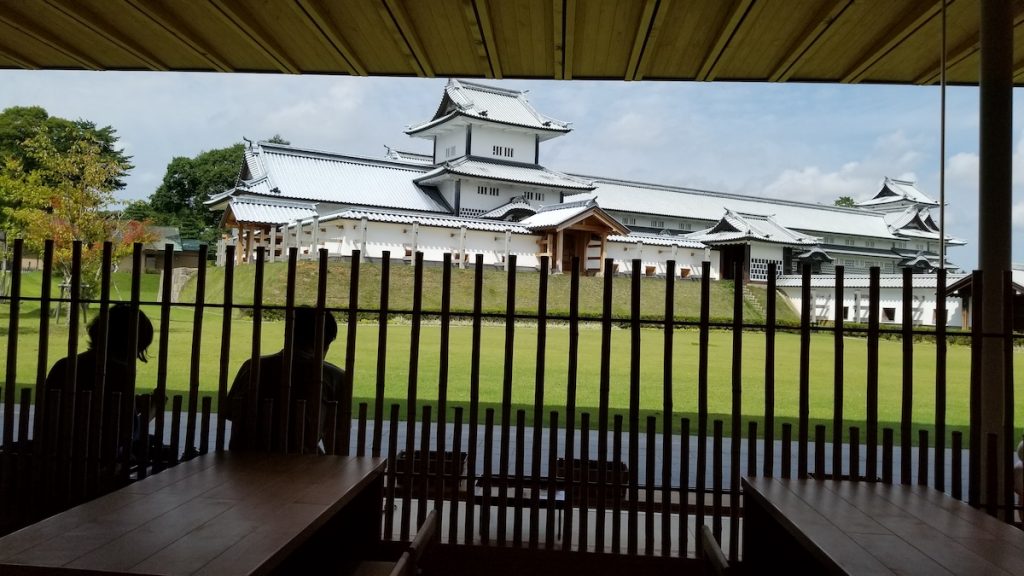 Kanazawa is a typical Japanese castle town that developed around the fortified seat of the powerful Maeda clan. The striking white silhouette of Kanazawa Castle with its gabled roof layered in lead tiles and its broad moat are reminders of a complex that burned several times and was never fully rebuilt. Admire the Storehouse's wooden beams cut on a 'diamond' angle to add complexity and beauty to the structure. The glass box teahouse overlooking the castle garden, a showpiece of the local confection industry, serves very picturesque seasonal sweets.
Walk the Neighborhoods of Kanazawa
Near the castle, the neighborhood of Nagamachi is full of traditional samurai homes and small museums commemorating the feudal period. Since the city was never bombed during WWII, it remains a rich historical quarter. Fast forward to the narrow lanes filled with unique fashions and accessories found on either side of the bustling Katamachi shopping street.
Savor a Coffee
The citizens of Kanazawa like to savor a cup of coffee or a fresh matcha latte as much as you do. Popular cafes include Katsura near the Kenroku-en Gardens and Curio Espresso and Vintage Design, a hangout for visiting Americans run by an expat and his Kanazawan wife. Be sure to accompany your brew with one of the seasonal confections – biscuits, candies or cakes.
Browse Omicho Market
Omicho Ichiba has been a working market since 1721. Many of its Instagrammable food shops and restaurants specialize in seafood and marine edibles thanks to Kanazawa's location on the Japan Sea. Delight in the freshest sushi and kaisendon, a bowl of the famous local rice served with sashimi on top.
Sample Confections and Candy
A designated UNESCO Creative City of Craft and Folk Art, much of Kanazawa's artistry is in the production of sweets and other edibles. The most notable examples come from the Morihachi Kaga chain. Upstairs at the main store is the Kanazawa Museum of Wooden Japanese Sweet Molds, basically the carved wooden presses Morihachi Kaga has used to shape confections since 1625. Ask about their Rakugan Workshop where you can learn how to make and shape your own sweets.
Learn from the Ohi Pottery Museum and Gallery
The Museum of Ohi Ceramics is located just behind the gallery representing the 10th Ohi Chozaemon (master of this ceramics style) and his son Ohi Toshio. The long line of ceramicists dates to the 17th century when the original Chozaemon used local Ohi clay to handmake cups and dishware for imperial tea ceremonies. That was 350 years ago. Today, small bowls made by this clan sell from more than 1 million yen (US$,9000.) Buy a cup of tea in their café to try drinking out of one of these exquisite, rare vessels that epitomize the Japanese passion for quality.
Relax at Izakaya Pubs
As a college town, Kanazawa supports a lot of izakayas, small and casual Japanese taverns. Order a drink first (draft beer or biru is popular) and then snack on a variety of small plates. If you sit at the bar, you'll get a good look at what others are ordering to use as a reference.
Our Favorite Kanazawa Attraction was Home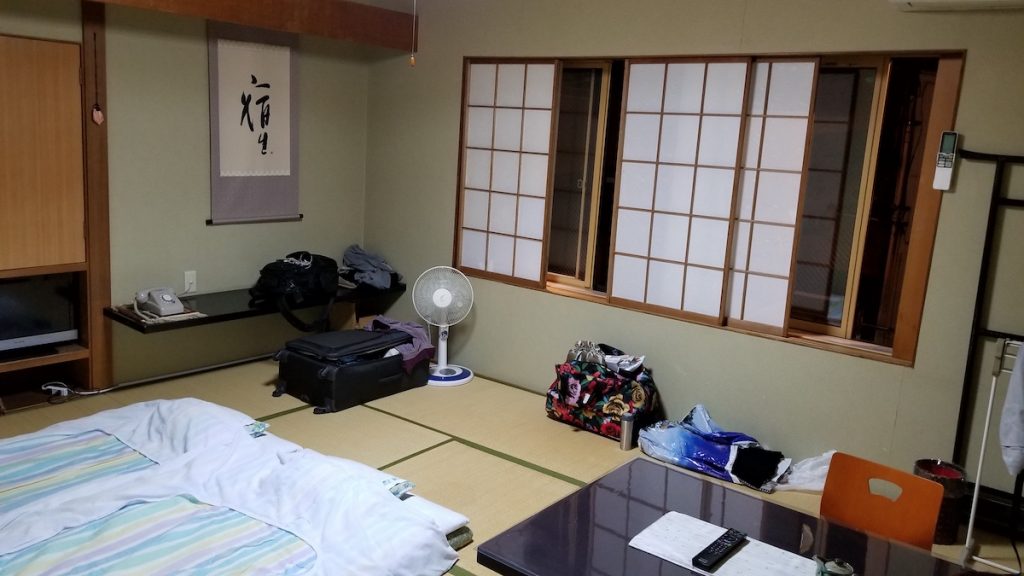 Our guesthouse, Kikunoya Ryokan, was the perfect introduction to Japanese culture thanks to the proprietor, Seito, who always wore a smile. When we texted him that we would be arriving late from Tokyo, he replied, "I wait from the bottom of my heart." He smiled when he distributed kimonos to wear around the guesthouse. He smiled when we confused the bathroom slippers with those in the guestroom. He smiled as he served an elaborate Japanese breakfast (1,000 Yen or $9 each) each morning. Smiling is the Japanese way.
Planning a Trip to Kanazawa
Getting to Kanazawa is easy. It's just 3.5 hours from Tokyo station by the shinkansen bullet train. The Kanazawa Train Station is a traveler's best friend, centrally located, with helpful ticket agents, quick and slow restaurants and grab 'n' go markets with elaborate sushi platters. Inside, the Rinto Mall has an international ATM, the latest student fashions, a beauty parlor and many shops where you can admire / consume lots of confections.
You can walk to many of the sites from Kikunoya Ryokan. And for the others, just do as the students do and use the Kanazawa Loop Bus to explore all day for just 500 Yen ($4.56). If your time is limited, we hear Kanazawa Walking Tours offers the chance to try working with gold leaf, making confections, having tea with a Geisha and other local experiences.
Kanazawa offers so much more; see the Ishikawa Prefecture Tourism office website for other reasons to love this city.
Dear Reader: This page may contain affiliate links which may earn a commission if you click through and make a purchase. Our independent journalism is not influenced by any advertiser or commercial initiative unless it is clearly marked as sponsored content. As travel products change, please be sure to reconfirm all details and stay up to date with current events to ensure a safe and successful trip.
---