Looking back on a year of climate crises and social turmoil, it is surprising that many of the family travel trends noted in the past continue to play out. Family, this huge segment of the leisure market, keeps getting bigger. There's still an upswing in multigenerational travel including trips just for grandparents and grandchildren and families continue to focus more on learning and transformative trips centered around experiences.
For 2020, it's the social trends that will influence how the travel industry caters to family customers. Let's take a look at 20 areas to watch for signs on which way the market is heading.
The Family Market is still Huge
A 2018 Family Travel Association survey estimated families represented 30% of the total US travel market — 484 million overnight trips and 718 million daytrips. By 2019, several surveys affirm how much bigger the family travel market is, with 43% of adults surveyed having taken kids on vacation and parents planning to take an average 3.7 trips in 2020.
Travel Enhances Tasty Family Time
In an August 2019 survey of 6,000 families done by Trafalgar Tours, more than half of parents (64%) say that they spend the most quality time with their families while on vacation. Contrast this with findings in the Family Travel Association's U.S. Family Travel Survey 2019 that only 45% of parents eligible for paid vacation time actually used it last year – for time off on their own, or with kids.
Less than one-third of parents surveyed by Trafalgar Tours had dinner with their family every night at home, with 39% of those blaming work for interrupting their family's mealtime. On vacation, however, 67% of parents said they ate with their families nightly and 82% said that the children were more willing to try new and/or healthy foods while traveling. Experiences around food, such as tours, cooking classes and farmer's markets continue to grow in interest.
Multigenerational Travel Still Rising
Millennial families (parents up to age 40) are the biggest market says research from MMGYGlobal. They value travel, plan to take 4.2 trips in the year ahead and spend up to 9% more than last year. However, Gen X and Boomer travel plans are even more robust, with planned spending up 20% and 34% respectively. This may be due to the continued growth in multigenerational travel as Gen Xers become grandparents. MMGYGlobal says in the past 12 months, 44% of grandparents traveled with grandchildren up from 36% a year ago; 47% plan to do it in 2020.
SkipGen Travel Closes the Gap
In a Parents Magazine survey presented at the TMSNewark Family Travel conference, we learned about one of the travel industry's newest buzzwords — skipgen – meaning a vacation that a grandparent and grandchild take without the middle generation present. Anecdotal evidence from travel agents suggests these are growing in popularity and AARP finds that 32% of grandparents surveyed have taken a vacation with just grandchildren. Booking.com's 2020 Travel Predictions found 72% of grandparents agreed that travel with grandchildren makes them feel younger and 75% say it's one of the best vacations they can have.
About 18% of parents and grandparents surveyed by the Family Travel Association said they are interested in taking a skipgen vacation in the near future. In comparison, 74% of FTA responders are interested in taking a multigenerational trip – with parents along — in the next three years. Note this is much greater than the 47% interest rate found by MMGYGlobal among grandparents who had already done a multigenerational vacation!
They Made Me Do It!
Kids still exert a big influence on travel decisions. According to the JWT Intelligence Report, 81% of American millennial parents said the habits of their children influenced their last purchase and 27% said they asked their kids' opinions before buying a new TV, laptop, tablet or phone.
When it comes to travel, even kids increasingly want new experiences. If given an extra $100 to spend on a trip, noted the 2019 Priceline Generation Poll, one in four respondents said they would spend it on "unique experiences," the most cited option, rather than airfare or lodging.
What Parents Tell Parents Magazine They Want in a Hotel
Give us a swimming pool, crafts room or game room at our hotel said 70% of parents in the Parents Magazine survey. Remarkably, only 12% said they wanted a supervised kids club which, Parents editor Karen Cicero noted, affirms that families want to spend time together. Seven in 10 parents say they enjoy visiting a playground when they travel, ostensibly to connect with local parents.
Time Together and Time Apart
Kids' supervised programs are still popular at all-inclusive resorts, insists Club Med, which just introduced a new Amazing Family program at resorts in Punta Cana and Cancun that emphasizes togetherness. Activities designed to share, facilitated by staff, include learning how to fly on a trapeze, play water volleyball, family yoga and more.
Interestingly, factors behind the surge in skip-gen travel according to Booking.com include the 71% of grandparents who believe parents need alone time without their kids.
Everyone's Included on My Trip
Inclusion doesn't only mean parents and kids playing together. The term may be loaded politically, but it is the hospitality industry's tradition to welcome everyone. The LGBTQ market, including same sex couple families, is thriving with support from branded resorts, hotels, cruises, airlines and more.
For 2020, inclusivity also means continued growth in facilities and programs for travelers on the spectrum. Special waiting rooms for sensory-influenced kids and passengers have opened at the airport in Myrtle Beach, SC and at Pittsburgh International Airport. Many more businesses have been certified as "autism-friendly," from waterparks to cruise ships and resorts including Beaches.
Carnival Cruise Line has become the first cruise operator to be certified "sensory inclusive" by KultureCity, a leading nonprofit organization dedicated to accessibility and inclusion for individuals with sensory needs and invisible disabilities. The rollout of the program started in October and all of Carnival Cruise Line's South Florida-based ships are certified, with the balance of the fleet scheduled to be completed by March 2020.
The non-profit Morgan's Wonderland in San Antonio, Texas, the world's first theme park designed for special-needs individuals, plans in 2020 to unveil Morgan's Wonderland Sports, a competition and fitness complex for those with and without special needs as well as a summer camp.
The JWT Intelligence Report studied Generation Alpha (those born between 2010-2015) to gage the importance of inclusivity and what it means for gender. For today's youth, Mattel has launched Creatable World Dolls, a line of mix and match body parts designed, they say, "to keep labels out and invite everyone in."
Sustainability and Micro Mobility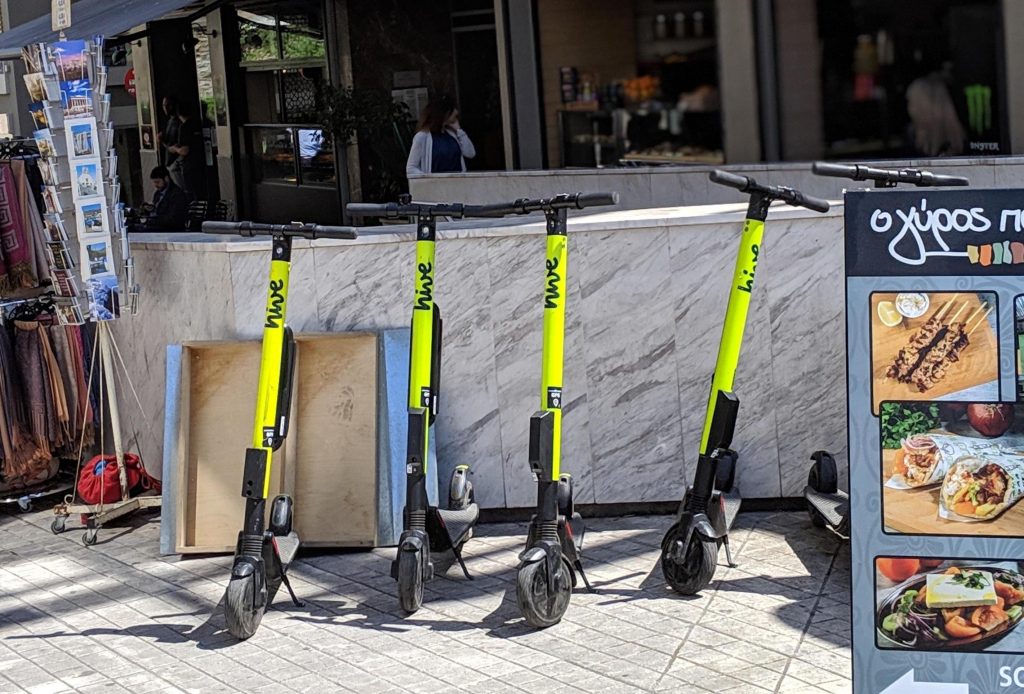 In a new report from UNWTO and the International Transport Forum, transport-related emissions from tourism are expected to account for 5.3% of all man-made CO2 emissions by 2030, up from 5% in 2016. Yet, as flight shaming and demand for sustainable travel increases, young travelers look for mobility solutions at a destination. For many families and kids, it will be scooters or e-bikes, electric cars or more conventional public transportation.
According to a new report on European Mobility by Omio, Berlin has the most diverse and widespread, rentable inner-city mobility options. Second is Zurich for convenient public transportation. Cities that want to compete for family tourist dollars have to move beyond Uber to helping visitors get around.
Mindful and Conscious Travel Supports Those in Need
Booking.com says 2020 will see more conscious travelers eager to explore destinations undergoing recovery efforts following major setbacks. We saw the surge of interest in Puerto Rico last year and are seeing it for The Bahamas this year. There is also pop cultural interest in visiting Fukushima, Chernobyl and other places impacted by still hazardous events. We don't see this as a family trend however; families remain risk-averse when it comes to their children.
Taking Home on the Road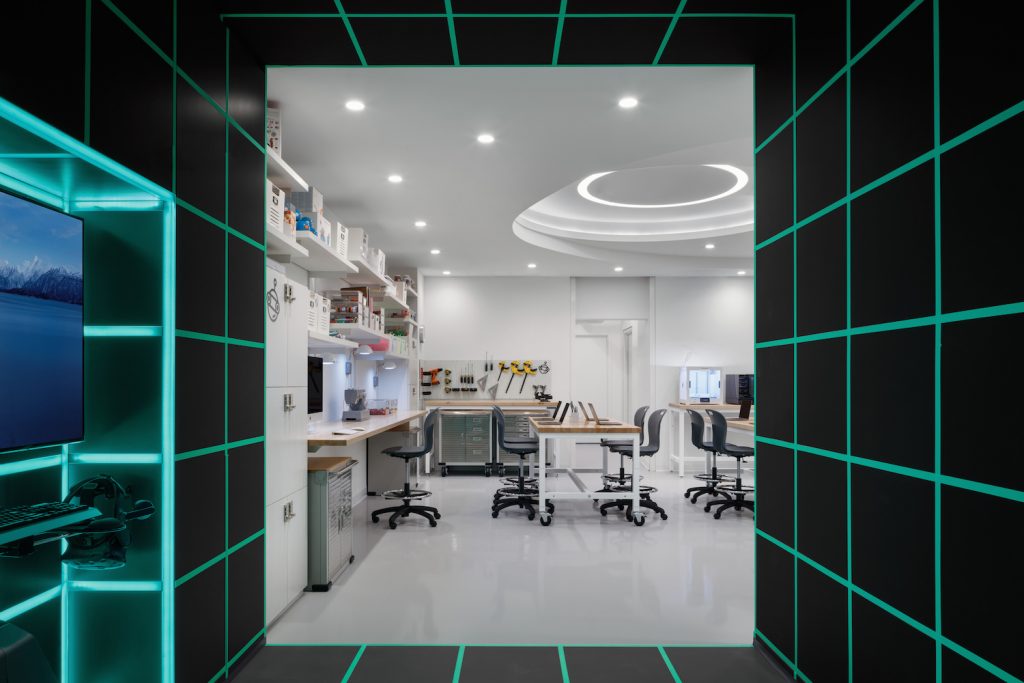 When families travel, they bring home with them, so we look at trends in residential housing and toys. In the hot real estate market of New York, Zaha Hadid's undulating condominium tower off The Highline stands out for its stunning interior playroom, Sandbox. No need for a bucket and shovel; this is a sophisticated makerspace (think 3D printers, motherboards, solar cells and littleBits components) staffed by a STEAM instructor.
Gregg Gushee, VP of real estate developer Related Companies, understands parents' concern about excessive screen time. "This space is creating a community of makers, it's not about high tech," he says. A dad of three, he recalls their favorite vacation in Venice was an old school makerspace, a crafts room where the family made Carnivale masks together. Times change.
Technology at the Forefront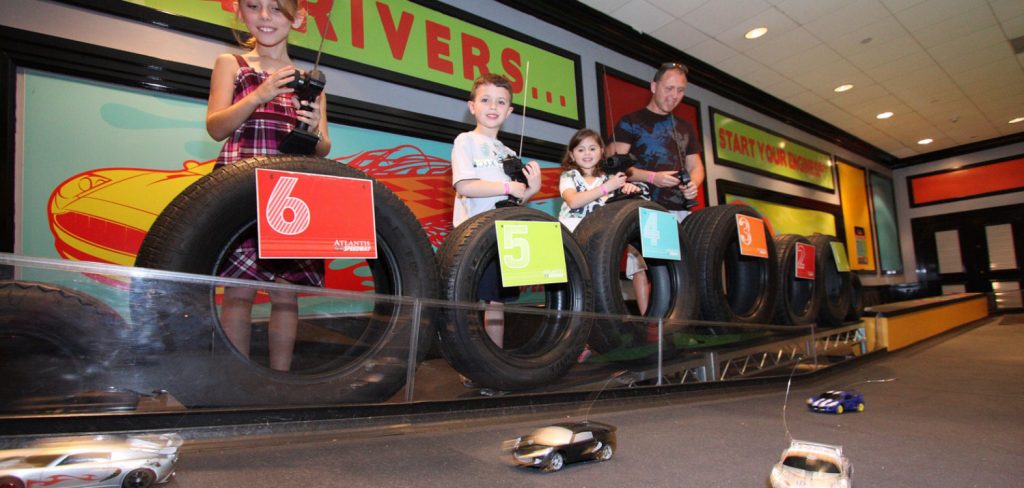 We'll say it: Forget that unplugged vacation. Although both camping and outdoors recreation are trending among family vacationers, we see more technology enhancing experiences everywhere. Take, for example, the beautiful Atlantis Resort on Paradise Island, where sun, sand, the Caribbean and millions of sea creature entertain visitors. This resort has installed a remote-control car racetrack designed for all ages to race each other.
Go to Cleveland's Great Lakes Science Center and borrow a pre-loaded iPad to try NASA's Mission to STEM app instead of reading the labels. The Denver Museum of Science and Industry's new exhibit, "Extreme Sports: Beyond Human Limits," enables visitors to jump, fly, dive, climb, and explore some of the riskiest activities in the world inside the minds and bodies of extreme athletes. Today, it's tech-forward to provide choice in learning.
Camping is More than Pitching Tents
The 2019 North American Camping Report sponsored by Kampgrounds of America reported 7 million new camping households since 2014. Not unplugged! KOAs have free WiFi; more than 30% of guests camp less than 50 miles from home. Campers are a far more diverse group these days — more diverse than those you might find in national parks near campgrounds. In 2018, new campers from multicultural backgrounds (22% Hispanic, 14% African American, 14% Asian) equaled Caucasian campers.
Another significant point: Camping isn't just about pitching a tent. It's about campgrounds like KOA's that may offer cabins, pools and organized activities plus RVing and glamping. In the KOA 2019 North American Glamping Report, 30% of North American travelers say they have taken a glamping trip in the last two years and 64% agree it's a unique outdoor experience, with cabins as the preferred accommodation.
According to the VRBO 2020 Trend Report, 71% of millennial travelers say they would consider staying at a non-traditional vacation rental from barns to tree houses to properties on wheels and on water. Travel demand for houseboats, yachts, RVs and Airstreams is up 30% year-over-year on Vrbo.
Hitting the Road the Way Grandparents Used To
RVs are no longer just for the retired, long road trips or for taking up a permanent spot in the driveway. Families are taking to RVing. Some 40 million Americans RV camp regularly, according to industry research from GoRVing, with adults ages 35- 54 the most likely to own an RV. RVshare, the peer-to-peer RV rental marketplace, released data in November that said interest in RV rentals has grown 650% since 2013. As families mature with the sharing economy they still want "live like a local" destinations. RVshare found that, in addition to Yellowstone, Yosemite and the Grand Canyon, renters expressed interest in off the beaten path places like Ginnie Springs, Florida, known for its seven natural springs and a five-star RV campsite.
Trends: Bespoke and Private Trips
Heading outdoors without roughing it is why adventure companies including Backroads, OARS and Austin Adventures see increased demand for family trips, including those for families traveling with grown children. Convenience is another reason, as PhocusWright finds that 74% of families would also book travel with the OTA where they could plan all the details in one place.
They report a growing interest in private trips from families, whether a family wants to celebrate a 50th anniversary sailing on a Turkish gullet, go biking, explore Italy or visit a national park. Over the past five years, for example, Abercrombie & Kent has seen a 15% increase in multigenerational families (five or more guests) traveling on tailor-made itineraries with private guides. Italy is one of the most requested destinations, but China and Japan are also popular. Even Road Scholar, known for senior educational trips with expanded offerings for grandparents and grandchildren, offers private trips for groups of 12.
Travel is Less Affordable but Families Are Spending More
According to the Family Travel Association Survey, 77% of parent respondents traveled with their children in the past three years. However, only 70% are planning to travel with their children in the coming three years compared to a high of 93% who expressed this intention in 2016. Why? 82% of respondents say affordability is the culprit.
The State of Travel Insurance survey done by Berkshire Hathaway Travel Protection also predicts a slowdown in the rate of travel, yet 85% of Millennials with children said they spent more than $5,000 on travel in 2019 and almost 58% said they spent more than $10,000.
Cruises are Doing It All for Families
How do you build a cruise ship designed for younger families? Take a page from Norwegian Encore, just named "Best New Ship of the Year for 2019" by Cruise Critic.
Built by Norwegian Cruise Line, the company that pioneered "freestyle dining," she's nearly 1,100 feet long and carries about 4,000. Yet, she's so well designed that public spaces feel intimate because the crowds are dispersed across modular areas. There are 29 different food and beverage outlets including the buzz-worthy Onda by Scarpetta. Millennial pleasing touches include high-top tables and premium restaurants that appease foodies under 12 with a free kids' menu.
Activities for kids who are dictating the choice of daily activities include the slick Galaxy Pavilion with clever VR games, for a fee. Innovations include a fast and fun go-kart track hanging out over the ship's edge and a Romanesque laser tag course, both for a fee. The very elegant The Haven, an exclusive enclave of 80 deluxe staterooms for cruisers who cherish peace and privacy, has its own pool with a retractable roof plus an extra wide observation lounge to appeal to Alaska-goers. This is the bar where the ship's top mixologist presides. Add in slick entertainment like the Broadway-caliber, Tony-winning musical "Kinky Boots," and guest favorite revues set in an Irish pub or a Liverpool club and all ages stay busy at night.
Notice all of the extra charges for premium activities and food. The travel industry is teaching families – not in a good way — that it's crucial to read the fine print to avoid an unexpected bill at the end of a trip. On the plus side, Norwegian is going sustainable. The ship has potable water coming from the bathroom tap and is the first Norwegian ship to be free of single use plastics. Try to catch this preview of the cruise industry's future!
Americans Want to Travel Abroad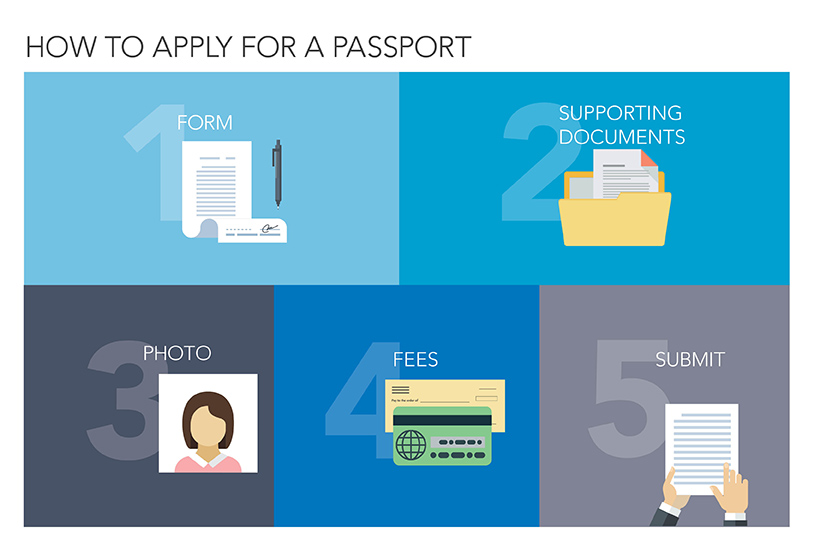 Families may be traveling less often but for those who can afford it, international travel is up. According to the MMGYGlobal survey, 38% of Americans took an international vacation in the past 12 months and 48% plan to take one in next 12 months. Europe, Caribbean and Canada top the wish list regions and Italy, England and France are the top countries travelers want to visit. Many families equate international travel with learning, educational or cultural opportunities, and eight in 10 (82%) said they travel for cuisine and customs while 67% told MMGYGlobal that's why take family members when they travel internationally.
Secondary Cities Have Come into their Own
Second-city travel is on the rise says Booking.com 2020 Travel Predictions, which spotted traveler sentiment supporting destinations that both reduce overtourism and protect the local environment. Their survey found that 54% of all global travelers want to help reduce overtourism; 51% would go to a lesser known but similar destination if they knew it would have less of an environmental impact and 60% want more information about which communities would benefit from their visit.
That is evident in the Vrbo 2020 Trends Report with Cherry Log (Georgia), Bella Vista (Arkansas) and Terlingua (Texas) among the top five emerging domestic vacation destinations on Vrbo. Terlingua is a short hop to Big Bend National Park, Bella Vista is situated in the Ozarks and Cherry Log is in the heart of Chattahoochee National Forest.
We believe most families, however, will start their kids traveling at tried and true, overtouristy destinations. For now, it's a vacation in Venice, Barcelona, Dubrovnik, Paris and Bali until overcrowding makes them untenable.
Where do Families Say They Want to Go?
Ask any prognosticator and you'll get a different answer. ASTA released its poll of travel agent members and found the top travel destination in the Caribbean was the Bahamas at 49%. The leader in Asia was Japan at 54% and in Europe, the U.K. at 49% with Italy ahead of France for second place. This rise in Italy's popularity is also seen in the 2019 Teen Travel Trends Report recently done by Family Travel Forum.
The 2020 Virtuoso Luxe Report, an annual survey of the global luxury travel network's 20,000 travel advisors around the world, looks at vacation experiences with a moneyed eye, often ahead of family trends. For 2020, they affirm Japan – site of the Tokyo Olympics July 24-August 9 — as a top destination. Australia, an African safari, world tour by private jet and expedition to Antarctica are also on their list. Interestingly, their clients also want to support the Bahamas as it recovers from Hurricane Dorian and transit the Panama Canal, now 138 years old, by cruise ship.
Among trending destinations, Parents Magazine noted that Tennessee, Nashville and Ireland were popular among readers.
Only to reaffirm that the family vacation market is as varied as families themselves.
Dear Reader: This page may contain affiliate links which may earn a commission if you click through and make a purchase. Our independent journalism is not influenced by any advertiser or commercial initiative unless it is clearly marked as sponsored content. As travel products change, please be sure to reconfirm all details and stay up to date with current events to ensure a safe and successful trip.
---