If you're considering a family trip to high-tech Tokyo, a side trip to traditional Nikko should be on your list. This beautiful city with a strong sense of place is far enough off the tourist track to feel like a discovery yet it's only a 2-hour train ride north of Tokyo.
An interactive dive into the Edo period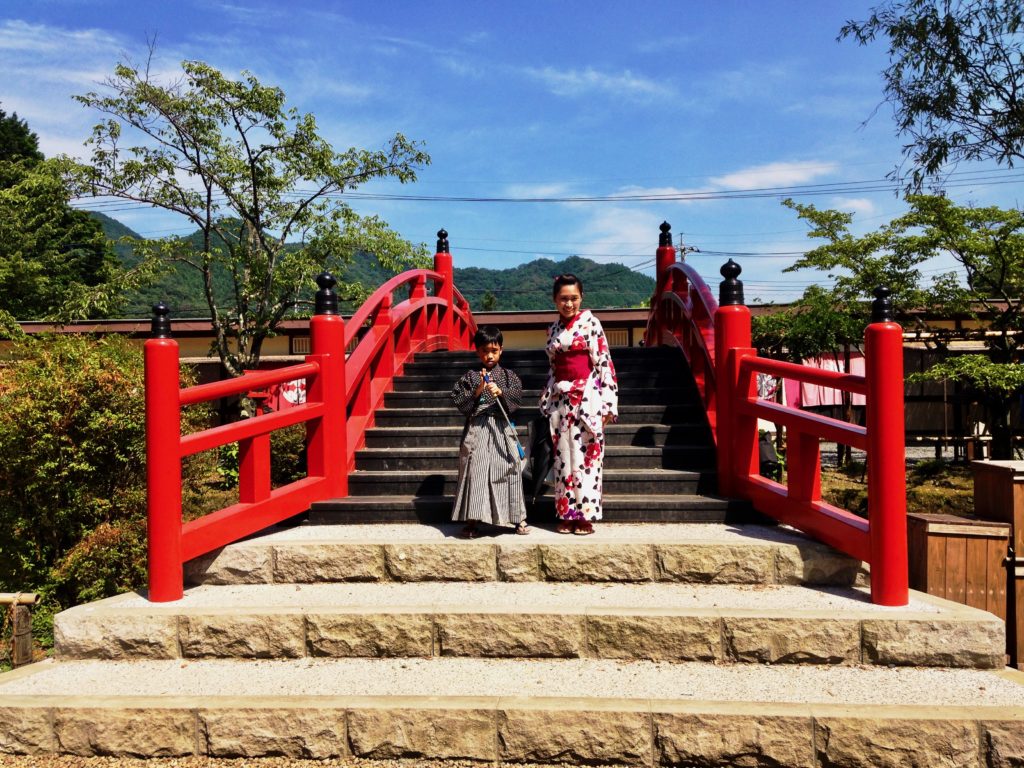 Imagine a theme park where costumed re-enactors are dressed in kimonos and swashbuckling samurai clothing. Take it a step further and rent these traditional outfits for yourself and the kids for the day. A visit to interactive Edo Wonderland is like stepping into the 17th-century world of a shogun. Experience for yourself what life was like during the Edo period as you try your hand at archery or delve into the discipline required of a samurai swordsman as you practice sword technique.
There are nonstop live shows including an action-packed ninja spectacle, where agile performers thrill the audience with swashbuckling acrobatics. It's kitschy and captivating at the same time. Plan on spending an entire day here and eating at one of the authentic restaurants.
Active adventures in the great outdoors
If your family enjoys nature, Nikko is a jackpot of unspoiled lakes, forests and cascading waterfalls. The scenery is stunning in all four season so there's no wrong time to visit. Expect snow in winter.
Rowboats and kayaks dot the clear water of Lake Chuzenji. A shady, flat trail runs the perimeter of the lake, excellent for hiking. Thanks to the lake's high altitude, the air temperature is refreshing, even on the hottest summer day.
Kegon Falls is considered one of the most beautiful waterfalls in all of Japan. You may view the falls from an observation platform free of charge. For a nominal fee ride the elevator to the base of the falls for an even more impressive view of the tumbling water cascading down in thundering torrents. In autumn, an array of pumpkin, scarlet and gold leaves add color.
If you're prepared to get wet, the Kinugawa River Cruise is a must. You'll join other passengers in a flat bottom wooden boat helmed by skilled oarsmen for a ride down the Kinugawa River. Enjoy viewing impressive rock formations and riverside flora while being sprayed by modest rapids during the 40-minute trip.
Nikko enjoys a wealth of natural hot springs. One of the easiest ways for families to give the hot springs a try is to visit one of Nikko's footbaths. These outdoor baths are user-friendly, as you keep your clothes on and simply roll up your pants. Immersing your feet in the steamy water after a long day of sightseeing is an instant elixir. When we visited Nikko last summer, the Anyonoyu footbath was blissfully un-crowded and scrupulously clean. They sell small towels to dry your feet off or just drip-dry.
Visit Toshogu, one of Japan's most important shrines
Nikko is home to one of Japan's most important shrines, the World Heritage Site Toshogu Shrine, where the first Shogun of the Edo period is enshrined. It is ornate and sprawling with enough glitter and gold to hold most children's attention at least for a brief amount of time.
A frosty treat for foodies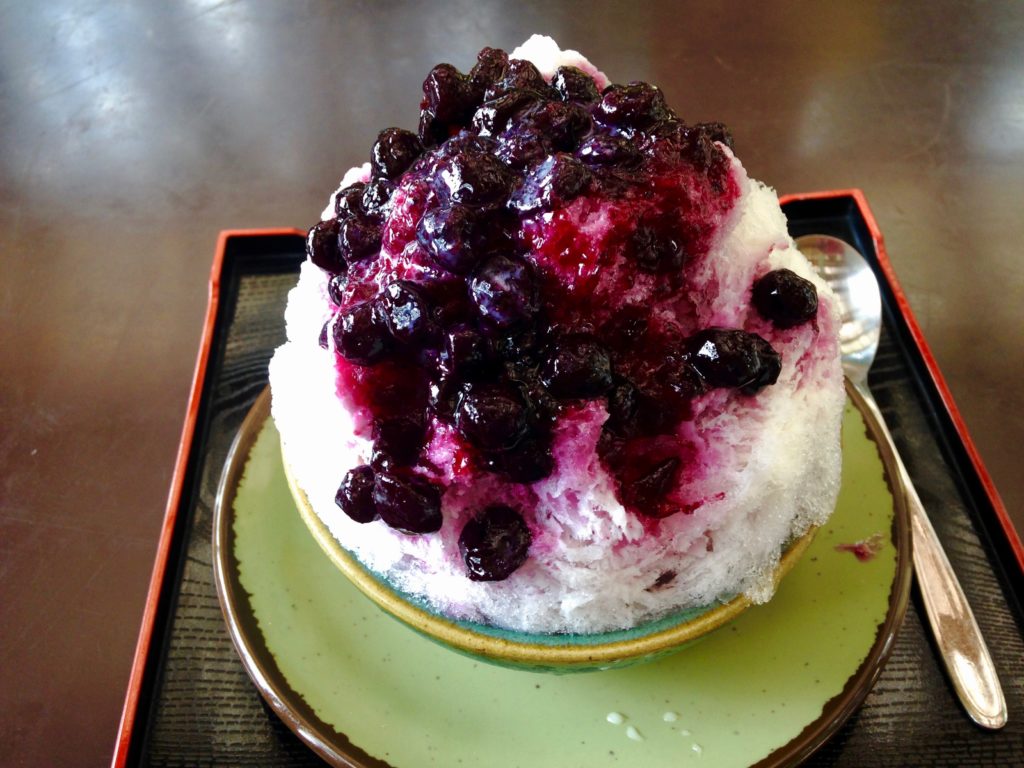 If your family likes to eat, Nikko is a beacon of deliciousness.
Shave ice is a flaky frozen treat that is very popular throughout Japan. Nikko is revered throughout this country for the quality of its shave ice. Nikko's spring water is very pure so ice made from Nikko's water is prized and the perfect building block for the delicate ice shavings.
There are several spots in and around Nikko that serve shave ice. It's fun to see the big blocks of glassy ice transformed into mounds of fluffy shavings by the old-fashioned shave ice machine.
The neutral canvas of ice is adaptable to an endless variety of flavors. Popular choices include matcha, red bean paste or fresh seasonal berries. Remind the kids in advance that authentic shave ice is prepared to order so it's not uncommon to wait a long time for this frosty treat.
The humble, heroic noodle
For do-it-yourself foodie families, a hands-on soba noodle-making workshop is not to be missed. Our family enjoyed mingling with other families and small groups of friends who had made the 2-hour trip from Tokyo specifically to learn to make soba noodles from a master noodle-maker.
We learned to make the simple dough, roll it and did our best to cut it into uniformly long, thin strips.
After the noodles were formed, the group headed into the dining room, where our noodles were cooked and served. The kids in our group loved the fact that slurping the noodles was the polite way to eat them, the noisier the better.
We enjoyed sharing a common activity with our classmates. We don't speak the language but engaging in the same activity gave us a small but important window into the people of this beautiful but sometimes mysterious and hard to understand country. Thanks to our shared experience we felt bonded to our classmates.
Stay in Nikko
If you'd like to stay in town, Nikko Kanaya Hotel is just a short distance from the railway station. Opened in 1873, it's the oldest resort hotel in Japan and a true Grande Dame. Illustrious international visitors have included Albert Einstein, Helen Keller, Charles Lindbergh and Frank Lloyd Wright. Rooms are spacious, with Japanese-style toilets that the kids should have fun with.
The Chuzenji Kanaya Hotel is across the road from Lake Chuzenji. It's a stunning property completely immersed in nature yet it's easy to reach via Nikko's free shuttle bus in approximately 50 minutes. Rooms are simple and uncluttered. When we opened the closet we noted the kimono-style robes. These robes came in very handy at the onsen, the outdoor hot springs. Located just a short stroll from your room, these hot springs offer soothing water and a fabulous views of the serene surroundings.
Many guests book breakfast and dinner with their room. The menu offers Japanese and French cuisine. We loved the fact that most of the Japanese guests ordered croissants and jam for breakfast while we couldn't get enough of the Japanese breakfast. The dining room's huge windows face the lake so the view was as delicious as the food.
Getting to Nikko
Riding the scenic train ride from Tokyo is part of the fun.
Catch Tobu Railway from Tobu Asakusa Station and in 110 minutes you'll arrive in Nikko. The train is spotlessly clean, including the restrooms. There's free Wi Fi onboard, roomy seats and service with a smile.
Once you arrive in Nikko, the efficient shuttle system works like a charm, stopping at all tourist sites and many hotels.
For additional information, head to Nikko Tourism.
Dear Reader: This page may contain affiliate links which may earn a commission if you click through and make a purchase. Our independent journalism is not influenced by any advertiser or commercial initiative unless it is clearly marked as sponsored content. As travel products change, please be sure to reconfirm all details and stay up to date with current events to ensure a safe and successful trip.
---