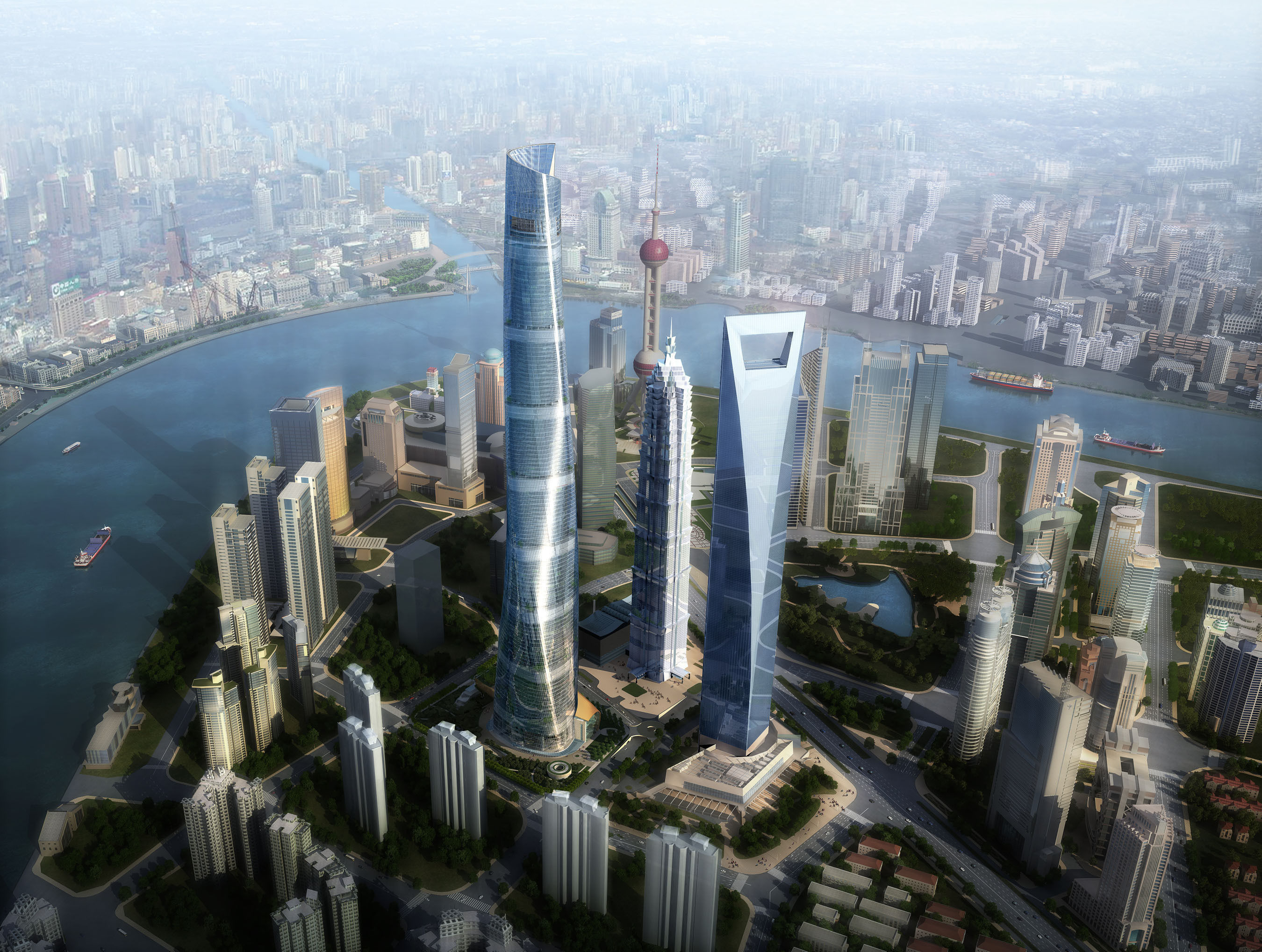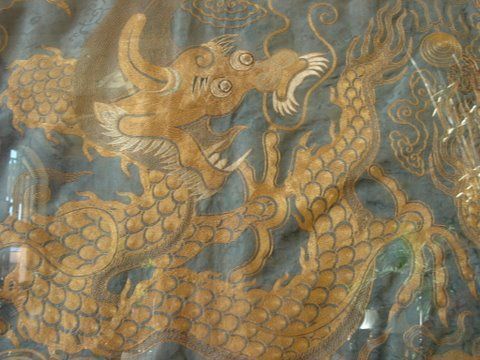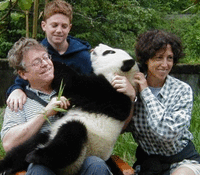 Preparing for your grand tour of China, including creating an itinerary to meet your family's interests and managing your time, may be a little easier with these useful tips.
When I began planning our family's summer trip to China, it seemed overwhelming, and hard to discern where we would need a tour guide and where we could be totally independent.  When I look back on our family vacation, I realize our time was spent together marveling at the vast scale of things Chinese, and trying to understand what was going on and being done — by whom, to what — and why.  It seems now the more things change in industrialized China, the more inscrutable they remain.
Nonetheless, this basic itinerary and the travel tips that follow should help you plan your own family's first trip to the land of the sleeping dragon.
Preparing Kids for the Big China Trip
As I recommend to Family Travel Forum readers, preparing children for such a big trip is essential to their enjoyment. We screened movies made in China or about its culture, from "Rush Hour 2" to "Crouching Tiger, Hidden Dragon" to "The Last Emperor" and others. You can look online at IMDB.com or go to Netflix and search for films by topic to find ones appropriate to your family's age and interests.
While you're home, try the various foods from each region and discuss how climate/geography affect their taste and style (ie: spicy in hot regions; use of wheat or rice flour for noodles, breads; types of vegetables and meats used; religious significance of foods, etc.) A familiar taste is always more popular with kids than a "try it, you'll like it."
Get books with the myths and tales of these countries so your family begins to understand some of the cultural references, such as 'iron rice bowl.' In China, it is hard to envision the past grandeur of the Chinese empires (often considered politically corrupt), so it's helpful to have illustrated books with you. If you're starting in Hong Kong, you can buy books and music CDs there, otherwise visit the library and Asian/American cultural organizations in your area.
One of our favorite resources turned out to be "Marco Polo for Kids" by Janis Herbert. This wonderfully written history and activity guide is fun for kids and parents, who will enjoy learning together from its tinted fact boxes and charts. Before departure or after returning home from Xi'an, you can turn to the Kitchen Terra Cotta recipe and make your own tomb guardians. On the road, kids can try Qigong exercise (the precursor to Kung Fu), read about tea, learn phrases in Mongol, even stage an Opera in the Beijing tradition. And you can save the chapters about Marco Polo's travels in Persia and India for the next family journey.
A Suggested 3 Week First-Timer's China Itinerary
After reviewing several travel brochures (ordered from the China International Travel Service and a few tour operators we'd found on the web), we planned what came to be called "China's Greatest Hits"–  all within just one corner of this enormous country.
Herewith follows an itinerary we recommend to parents with kids ages 8+ and an eye for adventure, though truth be told, we would happily have stayed a few days longer at each stopover.
| | |
| --- | --- |
| Day 1 | New York–LA–Singapore |
| Day 2 | transit–Changi Airport transit hotel |
| Day 3 | Singapore–Beijing–Kerry Centre Hotel |
| Day 4 | Beijing – breakfast and sunrise Tai Chi at city park, tour Forbidden City, Ti-an Men Square |
| Day 5 | Beijing – visit Temple of Heaven, bicycle tour of hutongs – Peking Duck banquet |
| Day 6 | Beijing – Great Wall daytrip, Kung Fu Show |
| Day 7 | Beijing–Llama Temple, shop in Pearl Market, flight to Xian–Shangri-la Golden Flower Hotel |
| Day 8 | Xian – Tomb of Qin Emperor Huang Shi, Terra cotta army museum, Imperial Baths–Shangri-La Golden Flower Hotel |
| Day 9 | Shaanxi Provincial Museum, Big Wild Goose Pagoda, walk city walls, late afternoon flight to Chengdu–see Sichuan Opera–Jin Jiang Hotel |
| Day 10 | Drive Chengdu to Wolong Giant Panda Preserve–Panda Inn |
| Day 11 | Wolong Preserve, visit Wolong Museum |
| Day 12 | Drive Wolong to Chengdu; drive Chengdu to Chongqing; visit People's Park to watch ballroom dancing classes; board cruise ship (the M.V. Dragon or Qianlong) and overnight. |
| Day 13 | Breakfast and orientation, Chinese massages for all. Stop at Fengdu, known as the Ghost City because of the many images of death in its old temple. |
| Day 14 | Sail downriver through the first gorge, Qutang Gorge then later, Wu Gorge, also known as Witches' Gorge, with it many fascinating rock formations.  Go ashore at Badong and board small boats to be towed by Boat Trackers. |
| Day 15 | Through the last gorge, the Xiling Gorge. Disembarked at Yichang, visit a small history museum, drive to Wuhan, fly to Shanghai–Astor Hotel/Shanghai Youth Hostel |
| Day 16 | Shanghai – tour the Bund and Pudong, Science Museum, Oriental Pearl TV Tower and History of Shanghai museum |
| Day 17 | Tour Old Quarter – Shanghai National Museum – shop – see Chinese Acrobats Troupe |
| Day 18 | Shanghai–fly to Singapore–Shangri-la Rasa Sentosa Resort |
| Day 19 | Singapore–fly to San Francisco–fly to New York |
| Day 20 | Arrive New York |
Do You Need to Join a Tour?
Planning this trip yourself can be a big undertaking, but it's very satisfying and once your kids become involved, it will all seem worthwhile!
Getting around is part of the adventure. We flew from the steaming trenches of Beijing's disappearing hutong to the dusty plains pitted with life-size terra cotta warriors in Xi'an. We drove from the refreshingly cool mountains of Sichuan to Chongqing, a city of 30 million whose parks were lined with swing dancers, for a three-day cruise down the muddy waters of the Yangtze. Our dining and shopping epiphanies came in Shanghai, whose wretched capitalist excesses paled in comparison to its futuristic beauty.
We were on our own, sightseeing with local guides hired through the concierge or at a museum in Beijing, Xi'an and Shanghai. Then, we placed ourselves in the very competent hands of Pacific Delight Tours for our Sichuan mountain adventure and Yangtze cruise.
More Useful Tips for China Travel (if you don't speak Chinese)
Here are some useful tips we learned the hard way.
You may enjoy meeting Chinese students, who often want to practice their English. Your kids will really enjoy talking to them about their interests and lifestyle.
We always bought the English language daily newspapers and discussed the local issues.
Experiencing local lifestyles can be done in the public parks, where you can watch baseball games or Tai Chi practice, go boating or do sketching, eat picnic foods, admire gardens and fountains.
We always spent the extra money for a driver (taxi or car service) who spoke English to have our questions answered. On the other hand, where it was possible, we used local transportation so our son could see how other kids live.
Families traveling on their own will have to rely on the local hotel concierge to make daytrip suggestions.  At the five-star hotels and even at the Youth Hotel we stayed in, the concierge or front desk staff was up-to-date on museum hours, the easiest way to get places, where to shop and where to dine.
And in general, the Chinese adore children.
Dear Reader: This page may contain affiliate links which may earn a commission if you click through and make a purchase. Our independent journalism is not influenced by any advertiser or commercial initiative unless it is clearly marked as sponsored content. As travel products change, please be sure to reconfirm all details and stay up to date with current events to ensure a safe and successful trip.
---