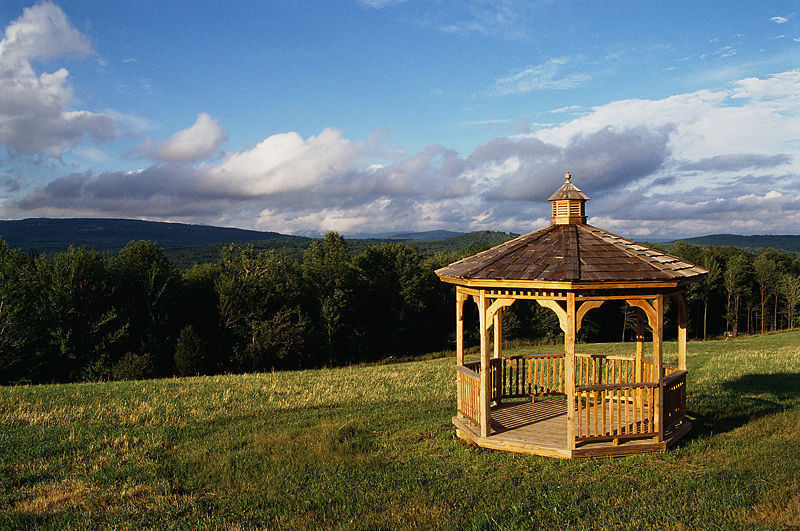 Let me tell you about a place our family just loves, the Oceanedge Resort on Cape Cod. We stay in a little, mini-apartment style unit which is one of a few hundred in townhouses near a beautiful old mansion. The Oceanedge is a National Historic Landmark, at least the turn-of-the-century mansion with its restaurants and meeting area. 
There are special activities for all the major holidays and a cute kids program called Ocean Edgeventures. It's for 4-12 year olds so we haven't enrolled our baby yet, but it looks very nice. We like Oceanedge because it's a very good value, very clean and close to everything. 
The resort is in Brewster, Massachusetts near Chatham. During our one week's stay, we made daytrips to Nantucket, Provincetown and Martha's Vineyard. There are very pretty hotel rooms in the main mansion, but we prefer the modern one-bedroom units which are all around the golf course. It means we have to take the baby on the resort shuttle to the main house or the beach, but Oceanedge has everything we need. There's a full kitchen and space for the baby to play, tennis courts, a nice fitness center and several swimming pools, including two indoors and a shallow kiddie pool. They're near the Cape Cod Rail Trail so you can rent a bike with a baby trailer and ride along several miles of the coastline. Call them at 800/343-6074, 508/896-9000 or visit www.oceanedge.com for information. Reserve early; we like to go in June but it's hard to get a room in July or August.
---
This story was accurate when it was published. Please be sure to confirm all rates and details directly with the companies in question, and stay up to date with current events to ensure a safe and successful trip.