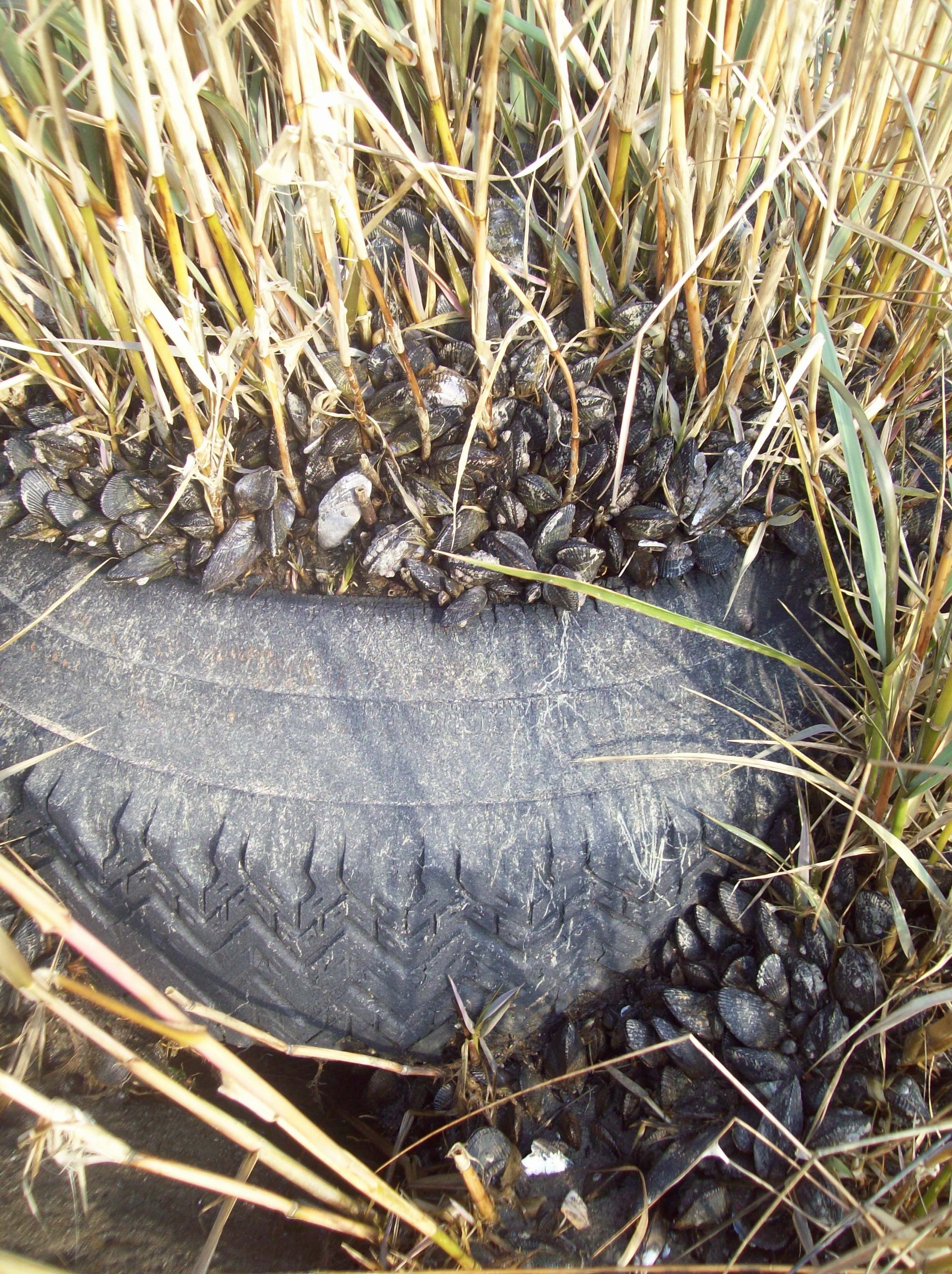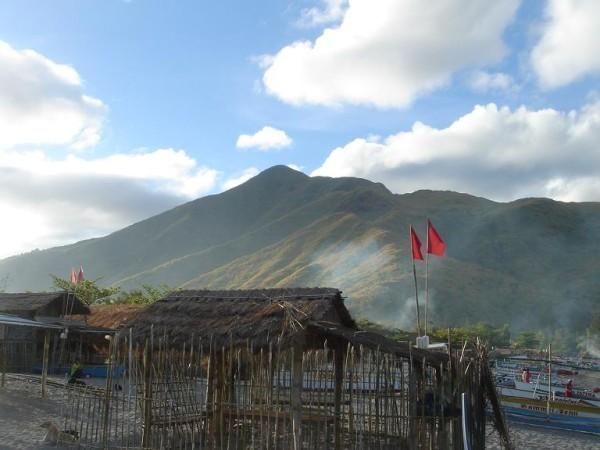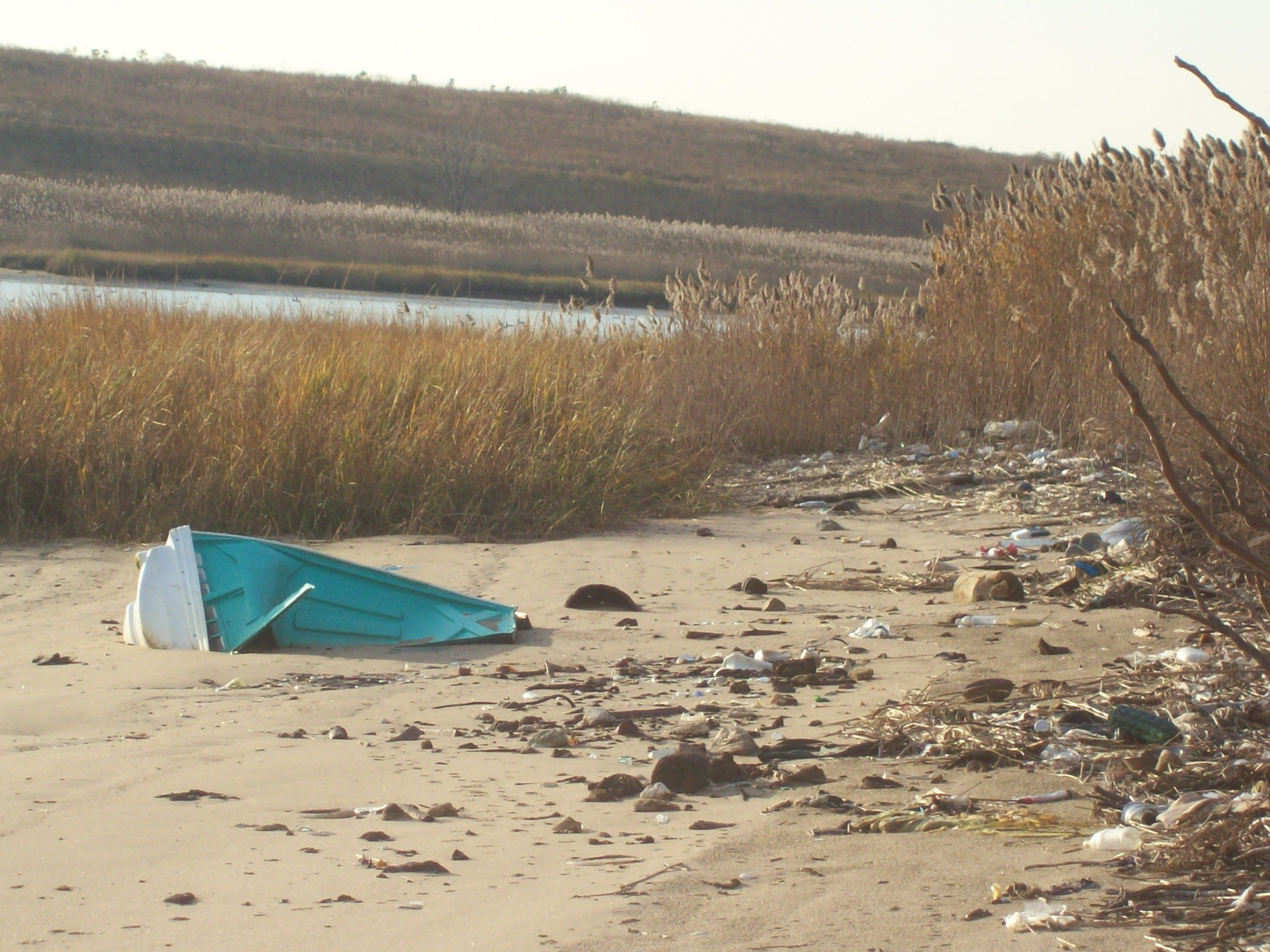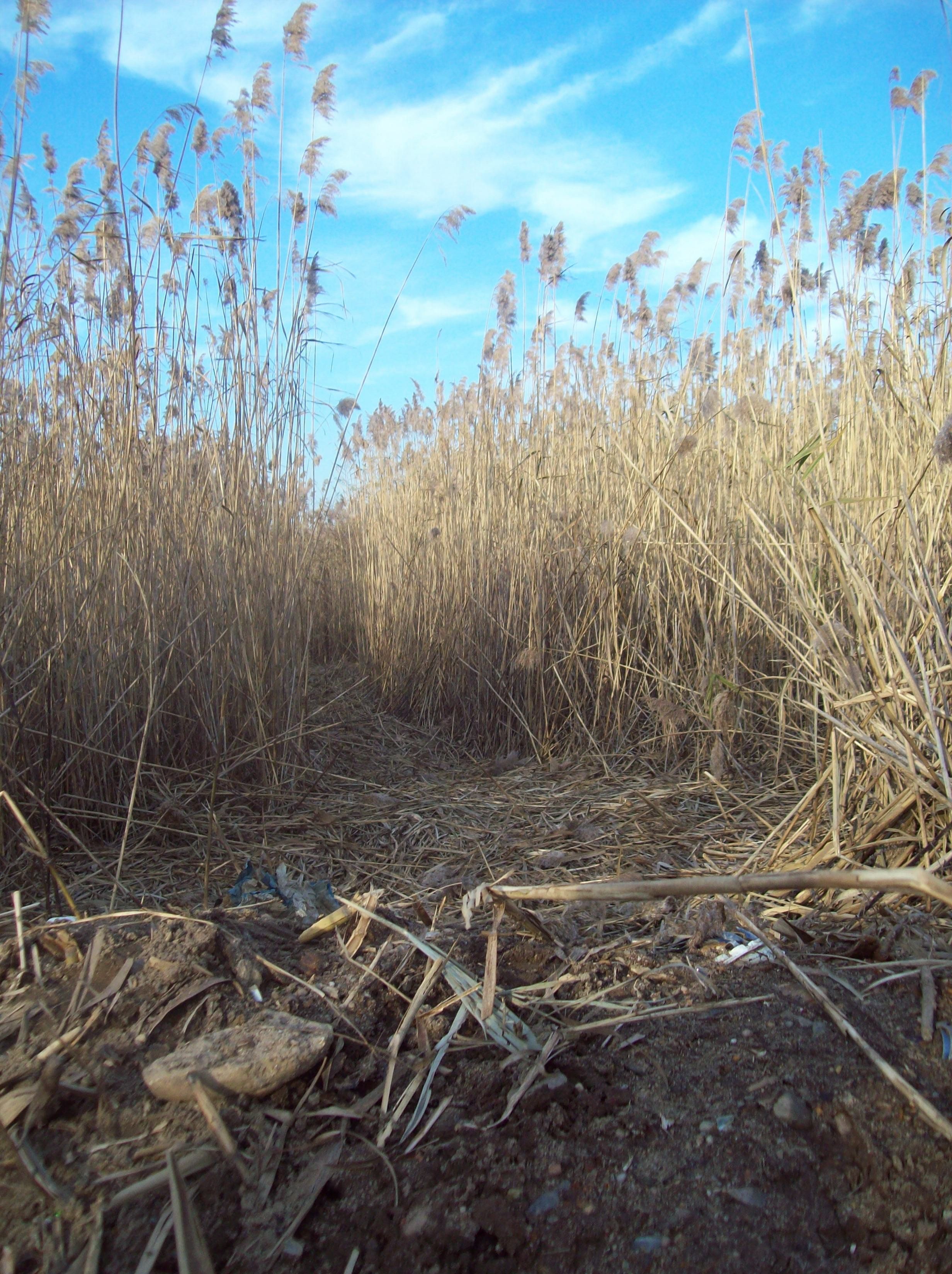 When I sprinted over the dead grasses and dry, cracked ground at what I had thought to be the lush grounds of Gateway National Park at the tip of Brooklyn, little did I realize I was trampling the ground which was once the graveyard of residential trash, asbestos incinerator ash and dead mobsters.
Prior to setting out on my exploration run – or my "explorun," if you will – I located the largest block of green on Google Maps I could find and memorized my route, anticipating large oaks, verdant acres of green grass, and picnic and playground areas dotted here and there within the park parameter. Instead, what I got was a few "DANGER" and "KEEP OUT" signs and a rusted fence wrapping around the entire area. I thought it a bit unnecessary protecting a few sad scraggly trees, dead brush and wasting the hour and a half it took me to get there for the poor view.
Of course, it certainly didn't stop me from entering through a small hole in the chain link enclosure along the Belt Parkway walkway and bike path. As I ventured aimlessly along a deer-trodden path, I imagined myself as three-inch-tall Alice walking among the willowy grass, which towered to heights at least nine- or ten-feet-tall. The maze I was following was actually a portion of the Fountain Avenue Landfill area, which opened in 1961 and ceased operations in 1985. A little research on the dumpsite later revealed that the landfill received an average of 8,200 tons of trash each day in the last year of its operation. I didn't know at the time that I was standing – or running – over approximately 40% of New York's refuse from over two centuries ago.
I was also unaware and willfully ignorant of the fact that the landfill area was not only a filthy mass of land where the city's undesirables came to rest, but was also a highly toxic wasteland of oil, harmful polychlorinated biphenyls, lead and other nasty no-good chemicals. I likened the land's history with that of the ghost town of Centralia, where underground fires wreaked havoc on the small Pennsylvanian town and became such a danger that the citizens were forced to relocate. Whereas Centralia was abandoned as its own created Hell became too hot to keep under control, rehabilitation plans for the landfill were underway and included capping the hill of garbage with approximately 18 inches of clay and plastic and six inches of top soil. It wouldn't be until years after the project was completed that planting trees on the site would be considered plausible, as many believed the roots would puncture the plastic membrane. (Subsequently, more than 93% of the trees and shrubs planted on top of the landfill areas have survived.) Millions of dollars would be and, to this day have been, injected into the scheme to save not only the Fountain Avenue Landfill area, but its adjacent and former dumpsite, the Pennsylvania Landfill – together, an area encompassing over 407 acres.
As I squinted into the sun through the thin grass stalks, drifting heavily past was a large plane, another culprit of environmental destruction in the Gateway National Park area. When scientists at Rutgers first began to identify the landfills and the area surrounding them as not very sanitary after all, it was reported that engine-exhaust particles caused significant damage to the bay area, while a nearby petroleum storage facility was even purportedly said to be leaking oil. 
I stumbled on through terrain that turned from dirt to mud to mounds of splayed grass that looked liked the heads of small Portuguese waterdogs. Then, small pebbles and shell fragments began to appear, just as the woodland opened up into a small sunlit bay. Trash was scattered this way and that, an outhouse flattened and half buried by turd-covered sand. On the water, the culprits of this scat parade were making rude honking noises and were all gathered around a half-sunken Jeep. I half expected to see skeletons in the front seat of the eerie submerged vehicle.
I later wondered how the bay's waterfowl managed to coexist with the inordinate amount of garbage lying about or what they could've possibly lived off of in these seemingly inhospitable waters. After all, earlier studies conducted by the Department of Environmental Protection at the time of the landfill's closure showed that fisheries were directly affected by the dump's toxins. One analyst, Bruce Ruppel, even came forth with results that bluefish weighing six pounds or more contained PCB levels exceeding Federal health limits.
Exhausted, I trekked up a large hill – most likely the 125-foot mound covering the bulk of the landfill's trash and debris – and made for the Belt Parkway, pondering how the area might change in the future and if I would still be around to see it happen. Throughout the years, it seems that many experts and officials have set forth very optimistic dates for when the park may be opened for public use and what to call the new recreation area. (Everything from boat launches to a large parking lot and amphitheatre area are expected to be installed, while Mayor Bloomberg has apparently renamed the landfills Penn Park and Fountain Park.)  For now, however, I think I'll heed any warning sign I come across on my future exploruns.
Dear Reader: This page may contain affiliate links which may earn a commission if you click through and make a purchase. Our independent journalism is not influenced by any advertiser or commercial initiative unless it is clearly marked as sponsored content. As travel products change, please be sure to reconfirm all details and stay up to date with current events to ensure a safe and successful trip.
---