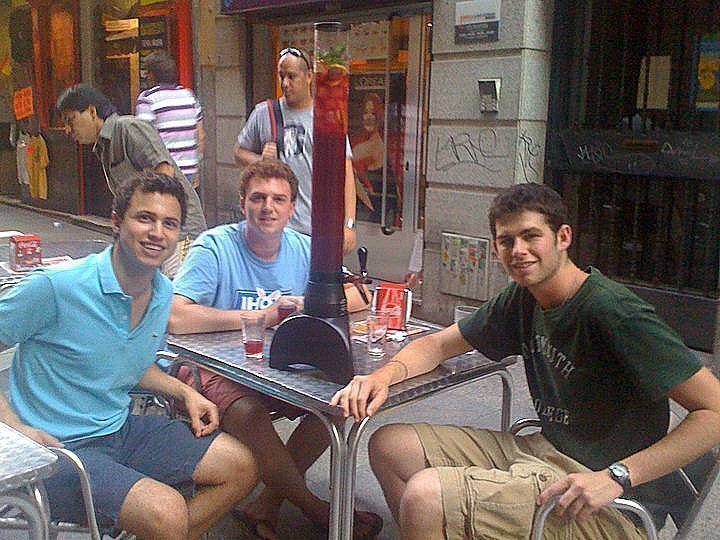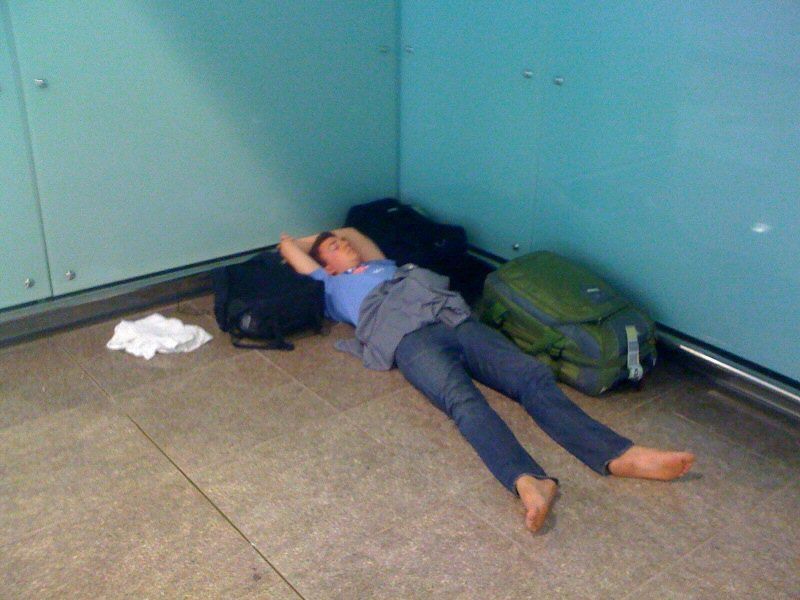 The subject line is always the same:  i am alive. It's the best reason to travel, and why we should encourage our kids to get out there and do it.  Witness this example of independence from my teen, who's just finishing a study abroad program:
Day 1:
Dear Mom,
Got into Madrid this afternoon. Elliot and I went to see Museo del Prado, which was amazing. We're about to go to Ben's apartment. Stayed at a great hostel in Barcelona last night, and had an awesome time.
love
Day 2:
Dear Mom,
Hope everyone is doing well.
I thought grandparents (and everyone else) would enjoy seeing the new serving technique for Sangria that has taken hold in Spain.
If the picture is hard to see, it's a three foot tall glass funnel with a tap at the bottom.
love
Day3:
Dear Mom,
We saw the Reina Sofia today (not sure how it's spelled) and it was awesome. We also saw the old train station and plaza mayor. Tonight, Elliot, Ben and I are going out to drinks and then dinner with Ben's mom who is visiting. We leave (unfortunately) at about 4 am for the airport to make a 6 am flight. I'll email you when we touch down in Barcelona.
Day4:
Mom,
makeshift bed in the Barcelona airport
love
Day5:
Hey mom,
Can you edit this please? I have 3 final essays to turn in by Sunday so I'm a little pressed for time.
---
This story was accurate when it was published. Please be sure to confirm all rates and details directly with the companies in question, and stay up to date with current events to ensure a safe and successful trip.