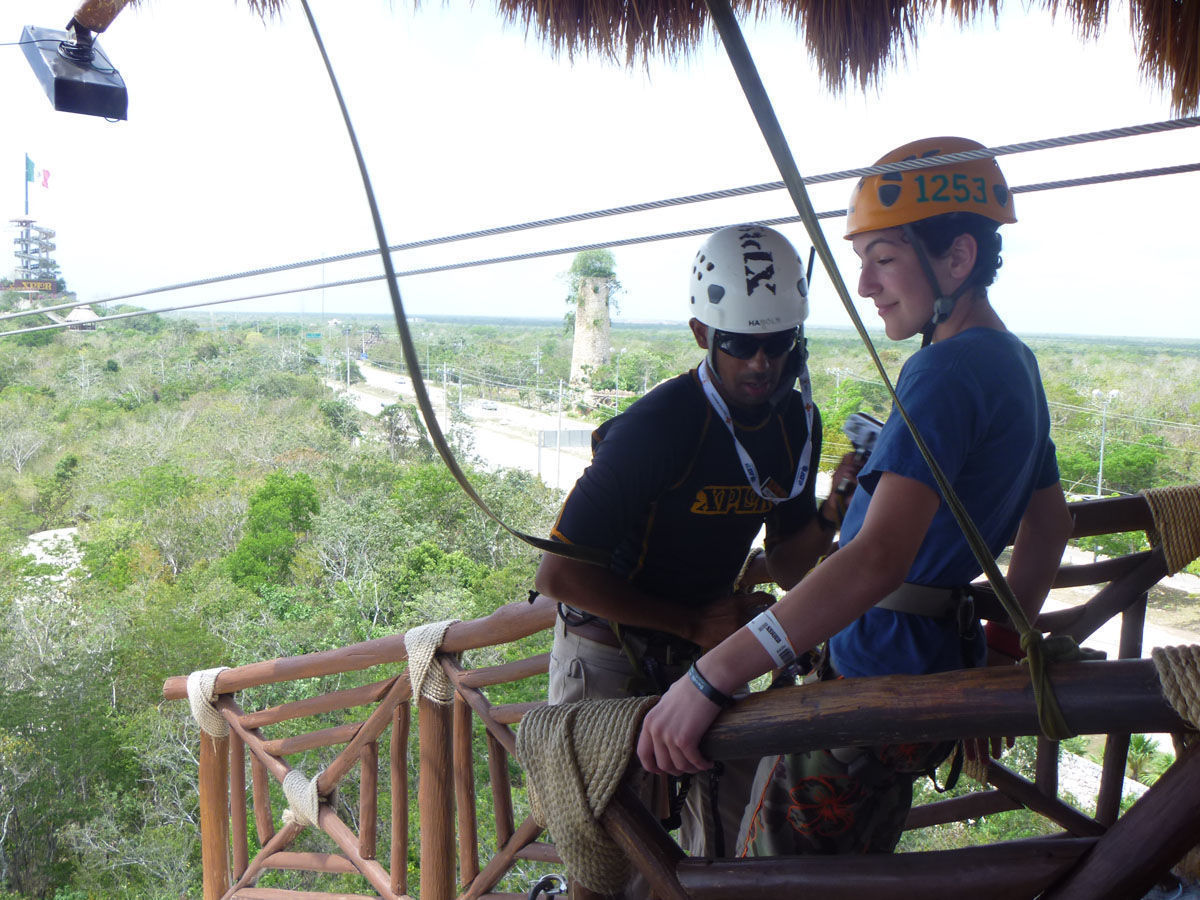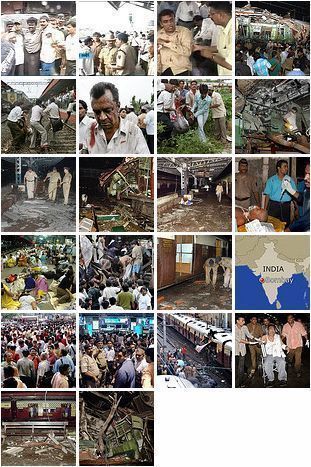 If you are looking for an all-inclusive within a short distance to Tulum's adventure attractions, Barceló Maya Beach Resort has three offerings ranging from the budget-friendly to the high end. We stayed at the Barceló Maya Palace Deluxe, a sprawling complex of well-appointed suites with three swimming pools, a kids water park, 6 restaurants and 4 bars near the Mexican city of Playa del Carmen. The resort sits on a gorgeous, white sand beach and offers snorkeling, sailing, and jet-ski rentals as well as a miniclub for kids, and separate Spas for both parents and kids.
The Maya Palace has 2 massive buffets for breakfast, lunch, and dinner and 6 specialty restaurants with views over the bay. The buffets were consistently good and offered a wide variety of food for all tastes, but the specialty restaurants left much to be desired. We dined in the Brazilian rodizio (lots and lots of grilled meats!) and the French brasserie and were quite disappointed in the quality of the meals. We would have tried the other restaurants, but reservations are hard to come by so make sure you book upon arrival. Overall, we enjoyed our time at the resort, but we were not in Mexico to drink at the swim up bar, we were there for adventure and, for the most part, our time outside of the Maya Palace was a blast!
Swimming with Dolphins at Dolphin Discovery
Here's what my 13-year-old son Devin has to say about our time in the Mayan Riviera.
Have you ever dreamed of swimming with dolphins? Then you should visit Dolphin Discovery. At Dolphin Discovery you can swim with real dolphins! After a brief training session you just jump into the water and begin. You will be able to hold the dolphins, shake hands (or fins), give them a kiss, and get propelled out of the water as you lie on your stomach with a dolphin pushing each foot until you are practically airborne. Despite the fun we had, we could not help but wonder if the dolphins were stressed out by their time with us, so we asked. The man in charge was happy to explain that the animals at Dolphin Discovery enjoy open water pools and lots of play outside of their encounters with us. Dolphins work for only 4 hours a day and enjoy a strict no-punishment policy. If a particular dolphin does not fee like participating, he gets to sit out – simple as that. Dolphin Discovery is certified by AMMPA (Alliance of Marine Mammal Parks and Aquariums), the only company outside the USA to have earned this distinction. This certification is awarded for meeting the Alliance's standards in the care of marine animals, the installations and facilities, security and entertainment.
Exploring Hidden Worlds in the Tulum Jungle
And now to the jungle! Hidden Worlds is literally that – a world hidden deep in the Tulum jungle wherein lies their newest attraction – the totally awesome Avatar (more on this later) There are a ton of activities available including zip lines, cave snorkeling, repelling and the sky bike, a Hidden World exclusive which is literally a bicycle -like contraption that hangs from a zip line that you peddle through the treetops. Hidden Worlds is not your average tourist park – it feels authentic. While there you will get dirty and you'll find yourself wondering at almost every turn "is this really safe?" But that is what sets this place aside from the usual and makes it so much fun. You start your journey by climbing into the back of one of the most rough and ready trucks you will ever see. There are no seat belts, no doors, and even the engine is exposed! This vehicle, which the park's employees refer to as the "Mayan Hummer", takes you deep into the forest where you begin your adventure, the highlight of which is the Avatar. This is a zip-line-like ride that feels more like a roller coaster. You are placed in a harness and strapped not to a cable, but to metal tracks with dips and rises and hair-pin turns that ends inside of a cave where the ride brings you through a water slide just inches away from the cave wall and finally splashes you into the water below. What a blast!
Xplor is Zipline Amusement Park
If Hidden World is what you'd expect to find in the middle of a jungle, then Xplor is more like what you'd expect to find at an "upscale" amusement park. It is big, clean, extremely well laid out and much more commercial, but every bit as fun. Tickets to the park are all-inclusive so for one price, you can enjoy all the park has to offer including lunch at their big, delicious buffet. Activities include driving their unstoppable amphibious vehicles through jungle, water, rocks and grottoes; swimming or hand-paddling a raft through the beautiful and mysterious caves; and soaring through the air over 2 miles on 13 distinct zip-lines ranging in height from 60 to 145 feet. The jaguar course has seven zip lines and the deer course has six including 3 splash-down zips and a great water slide. The entire course takes a couple of hours. The way the park is laid out the end of each zip is just a short distance to the beginning of the next, but each transition involves a lot of step-climbing to reach the zip-line "launch pad". This park is a must visit for zip-line enthusiasts and first-timers alike and children as young as six are allowed on the rides. Explor is clean, safe, and a whole lot of fun.
Tulum's Mayan Heritage
It is not an adventure park, but the Mayan Temples at Tulum will blow your mind! The main temple is perched atop a cliff overlooking the rising sun and the brilliant-blue waters below. There are parts of the site that are as old as 564 AD and on some of the later buildings you can still make out trace remnants of original paint. The first Europeans to see Tulum arrived in 1518. After you've toured the grounds and all its buildings you can take a stairway down the bluff to the amazing public beach. Guided tours are available and our guide was extremely knowledgeable and able to answer a lot of questions. What a place!
Dear Reader: This page may contain affiliate links which may earn a commission if you click through and make a purchase. Our independent journalism is not influenced by any advertiser or commercial initiative unless it is clearly marked as sponsored content. As travel products change, please be sure to reconfirm all details and stay up to date with current events to ensure a safe and successful trip.
---