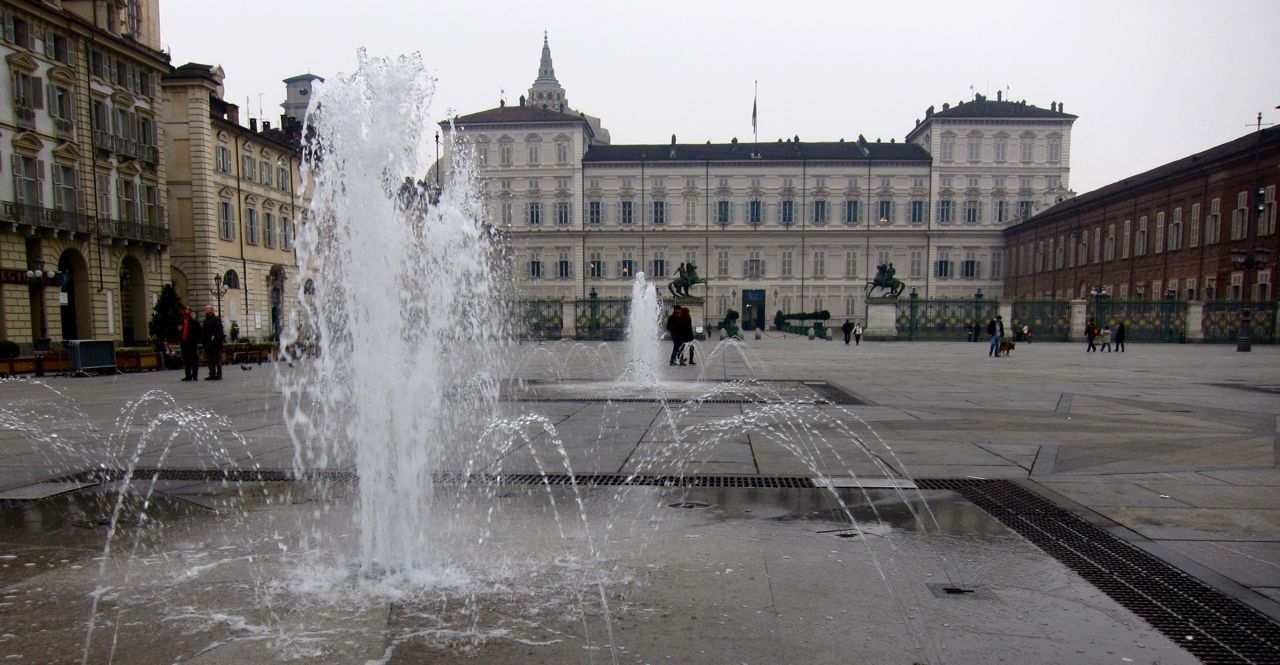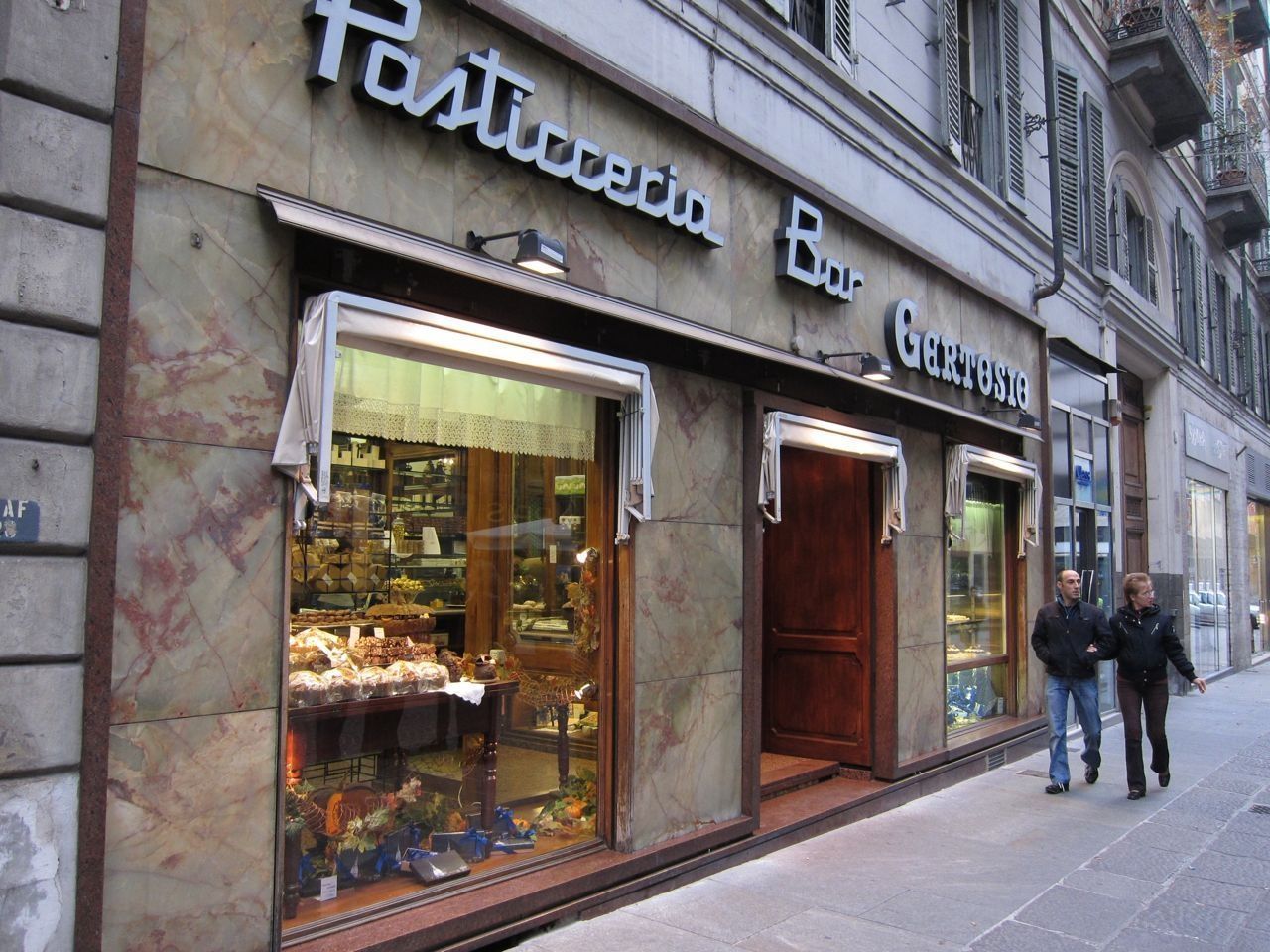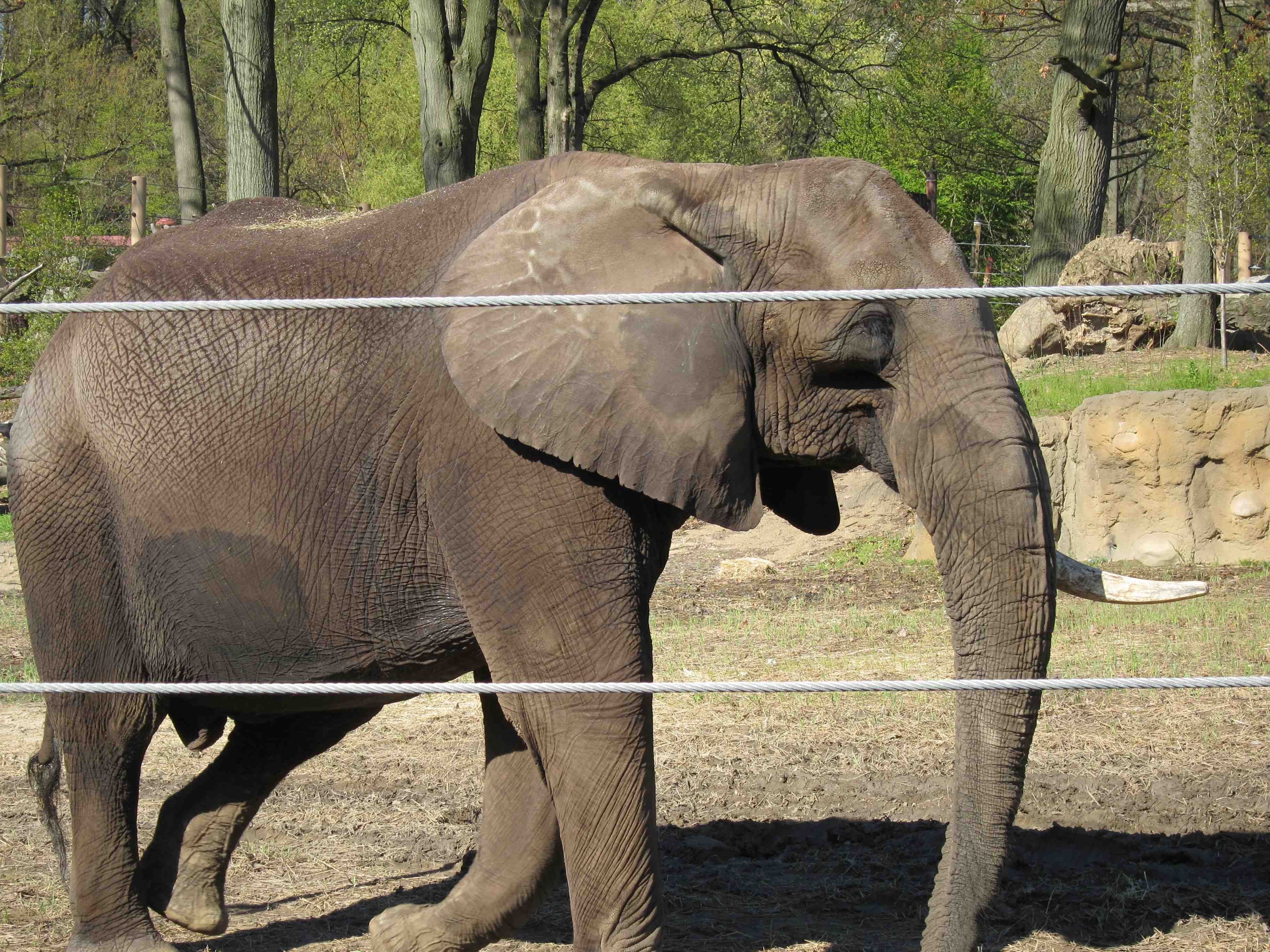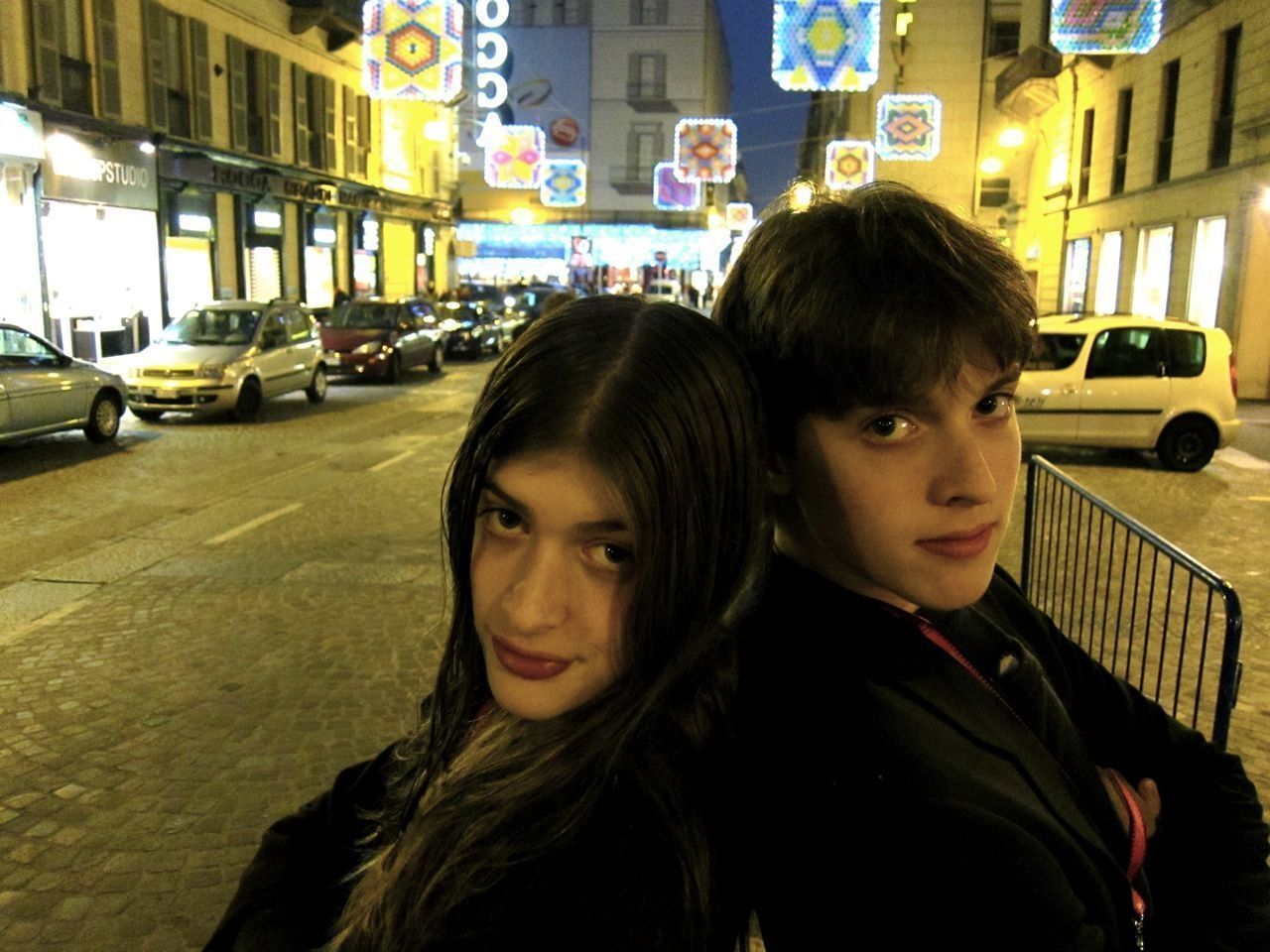 Torino, a small Northern Italian city also known as Turin, is an overlooked gem of a family destination. It is just far enough off from the Rome – Venice – Florence tourist triangle to feel authentic and undiscovered. It is rich in museums, two of which are particularly suited to families: the Egyptian Museum, whose collection is considered to be one of the best outside of Egypt, and a fabulous and interactive Cinema Museum that is a big hit with movie lovers of all ages.
A family of Chocoholics and Cinephiles will have fun in Torino. The city is small enough to easily to find your way around, with a pedestrian friendly historic center that even tiny legs can traverse on foot. And when those little tourists do get tired, the boost of a sugar-rush is never far away, as a mouth-watering array of sweets awaits them at a plethora of cafes that dot the city.
The Journey to Torino and Getting Settled
My family and I discovered Torino's many charms one recent late fall weekend. My husband is a filmmaker whose two short films had been invited to the Torino Film Festival that the city hosts each November. We flew into Milan's Malpensa airport where we made a seamless connection to the express bus to Torino's center. We were tired after our flight from New York, and we slept the whole 90-minute journey, lulled to sleep due to jet lag and the roomy seats of the Sadem lines bus.
We arrived at our hotel, the super-centrally located Atahotel Concord feeling refreshed and ready to start exploring. My two teenagers loved the name of the hotel chain, noting that Atahotel in English sounds like At a hotel. Locals just call it the Concord. The multi-lingual staff aimed to please, and were ready with adaptors for my children's many electronic gadgets. We all agreed that the hotel's best feature was breakfast, a bountiful cold-buffet laden with fruits, cakes, cereals, and a coffee machine where we made our own cappuccino.
Good Purchase: Money Saving Torino Card
We had pre-purchased Torino Cards for the four of us. These cards gave us unlimited access to public transportation, museum entrances, and discounts to fun activities like bike rentals for one price low price.
Torino has scores of museums. We only had time to visit its most famous ones, but it is home to several respected modern art museums, and some highly specialized ones that are kid-friendly, including the Fruit museum, Museo della Frutta, and a Natural Science museum, Museo di Scienze Naturali. We had bought the 3-day Torino Card, giving us 72 hours to utilize it, but various time frames are available.
Torino is a City for Food Lovers
We quickly discovered that Torino is a food lovers' paradise. Torino is home to the cocoa and hazelnut based gianduiotti, and one taste lets you understand why these soft, creamy chocolates are so universally known and loved. We practically salivated over the gorgeous edible window display at Gertosio, where a giant pumpkin shaped cake cradled delicate mushroom-like chocolates. After one sip of the delicious cappuccino they served, my husband and I were grateful to be staying only steps from it.
The same street, Via Lagrange is also home to Guido Gobino, a lovely shop which produces artisan chocolates and specializes in gianduiotti that are made with locally grown hazelnuts. The Chocopass came with a guidebook and map, so as we strolled the city, we had fun searching for our different delicious samples.
Torino is known for its café culture, and the city is laden with a large variety. Cafes serve beverages, pastries, sandwiches, and often a hot meal. Besides cappuccino and rich hot chocolate, Torino's signature hot drink is the Bicerin. A fortifying combination of chocolate, coffee and milk, this drink was historically considered a fine way to fight off Torino's northern winter chill. This drink has been immortalized by many literary greats, including Alexandre Dumas and Fredrich Neitzsche. Did I mention that it is served with a dollop of freshly whipped cream on top?
If a cold drink is more to your liking, Torino can provide you with one. In 1786 the aperitif was born in Torino when Antonio Benedetto Carpano took white wine and added herbs and spices to it to create vermouth. This civilized custom of an early evening cocktail is alive and well in Torino today. For families visiting Torino, this is an unlikely benefit.
Most cafes offer a tasty buffet table of hot and cold delicacies each evening, starting at around 6:30 pm, for a bargain price of around €8. Think happy hour, with an Italian flair. This trend has caught on with locals and tourists alike, who substitute this meal for dinner. It works well for visiting families, as hungry children may find it difficult to wait for dinner, often served late in Italy. It was an economical way for our family to dine, and encouraged the kids to try a few things that they otherwise might not have. We sampled local cheeses, salami, handmade pasta, pizza, minestrone soup and grilled sandwiches, to name a few. No one blinked an eye when my son went back for seconds of the seafood risotto, so it is a great way to fill-up ravenous teen appetites.
We were just in time for the autumn white truffle season. These precious and very expensive fungi are found in the hills of Piedmont, just outside of the city limits. They are traditionally served grated over simple pasta al burro, pasta with butter sauce. Local restaurants present this prized culinary treat with great fanfare. The giant mushroom is brought to your table wrapped in a clean linen cloth, and then weighed on an old-fashioned scale. After it is grated over your piping hot pasta it is weighed once more, and you are charged accordingly. A small shaving is enough to get the full, complex taste of this delicacy, and even that is expensive.
A Fabulous Museum for Movie Buffs
Torino was the center of Italy's film business until Rome unseated it, so it is the justifiable home to the National Museum of Cinema. The museum is housed in the Mole Antonelliana, which was the tallest masonry building in Europe when it was completed in the late 19th century. This is important, as one of the highlights of the Museum is the panoramic glass elevator ride to the building's top, where you get a phenomenal view of the city and its surroundings. As we rode up, the kids said that they felt like they were characters in Roald Dahl's Charlie the Great Glass Elevator.
To call the museum interactive would be a gross understatement. The museum is home to a vastly comprehensive collection of movie memorabilia, but to us, this was not what made the Cinema Museum so special. What resonated was actually having the opportunity to participate in the cinematic experience. A spectacular presentation offers visitors continuous and unexpected visual and acoustic stimuli, in English and Italian. If you just want to watch movies that is an option, but the museum's specialty is to involve you. Did you ever want to fly with ET? You can soar with him right here in Torino. The ground floor is divided into several areas, each representing a different genre of cinema. Horror film clips are shown in a scary haunted house, giving you the feeling that you are on a horror film set. Care to watch a surrealistic Spanish film by famed director Luis Bunuel? You can do that as well, sitting on a toilet-bowl shaped seat while you view the middle-class mayhem on screen. At the National Museum of Cinema, you are not merely a visitor but an explorer, an author, an actor. We had only scheduled in a few hours for the Cinema Museum, but we ended up returning for a second look later in the day. Our Torino Card gave us this option, as we didn't need to pay to return.
A World-Class Egyptian Collection
We visited the Egyptian Museum, the only museum dedicated solely to Egyptian art and culture outside of Cairo. If you are travelling with a preteen Egyptomaniac, this is the place for you. My own children never went through the mummy-crazed phase that many of their peers did. The large collection is well designed and user-friendly, but my kids found the Cinema Museum a tough act to follow, and they were itching to return there, something our Torino Cards permitted us to do, without paying another admission fee. Before we headed back to the Cinema Museum, we visited and greatly enjoyed the Harry Potteresque Gods and Magic gallery, where magic wands and other paraphernalia used in magical rites were on view.
A Visit to a Torino Palace
We found the city so compact, that we could and did walk to all the sites. But the public transportation included in our Torino Card came in handy when we ventured just outside of the city limits to visit Palazzo Venaria Reale. We took the Venaria Express right from the center of town, and were at the Palace in about 20 minutes.
The Savoy dynasty clan was based in Torino and has left Torino and the Piedmont region with an abundance of historic castles and palaces. The refurbished and enormous Venaria Reale had recently re-opened, after extensive renovations. The gardens alone are worth the trip, a mix of modern and classic, at the foothills of the Italian Alps, giving visitors a stupendous vista. A kind of mini Versaille, the sumptuousness of it all gave us an idea of the grand lifestyle these royals demanded. My kids, who are not particularly drawn to this sort of historical grandeur, said that they were glad have had the opportunity to see a bit of the picturesque countryside that is just outside of Turin's city limits.
A Guided Walking Tour of the City
We had booked the Saturday morning walking tour of the city center, given each Saturday at 10am, and discounted with our Torino Card. Although it was hard to get the kids enthusiastic about rising "early" we all found this guided tour informative. We learned a lot about the city's history. We got a good feel for the city by walking underneath its vast porticos that elegantly dome its streets.
We strolled around Piazza San Carlo, the square that many locals consider to be Torino's most scenic. It was fun to watch several crew clubs out for a morning row on the foggy banks of the Po River. Our guide pointed out some of her favorite cafes and pastry shops, many of which we had coupons for with our Chocopass.
Italian Style Window Shopping before Heading Home
We all enjoyed window-shopping, as the city mixes 'mom and pop' stores with some teen favorites, like H & M. We liked the lack of tourists, and the few who were there were French, so we felt as if we had pioneered a discovery. We even liked Torino's famous fog, as it gave the city a romantic and slightly eerie quality. We brought back some delicious chocolates to give as gifts, which required real self-control not to eat on the way back home.
In our opinions, Torino has something for almost everyone, from chocoholics to cinephiles, from shoppers to museum lovers. Its small size and friendly-air put us instantly at ease.
It is on the top of our list of places that we would like to return to. Our taste buds are already craving the delectable truffles, chocolate and coffee that make Torino a Food Lover's delight. Its culinary treats are calling me back already.
Dear Reader: This page may contain affiliate links which may earn a commission if you click through and make a purchase. Our independent journalism is not influenced by any advertiser or commercial initiative unless it is clearly marked as sponsored content. As travel products change, please be sure to reconfirm all details and stay up to date with current events to ensure a safe and successful trip.
---