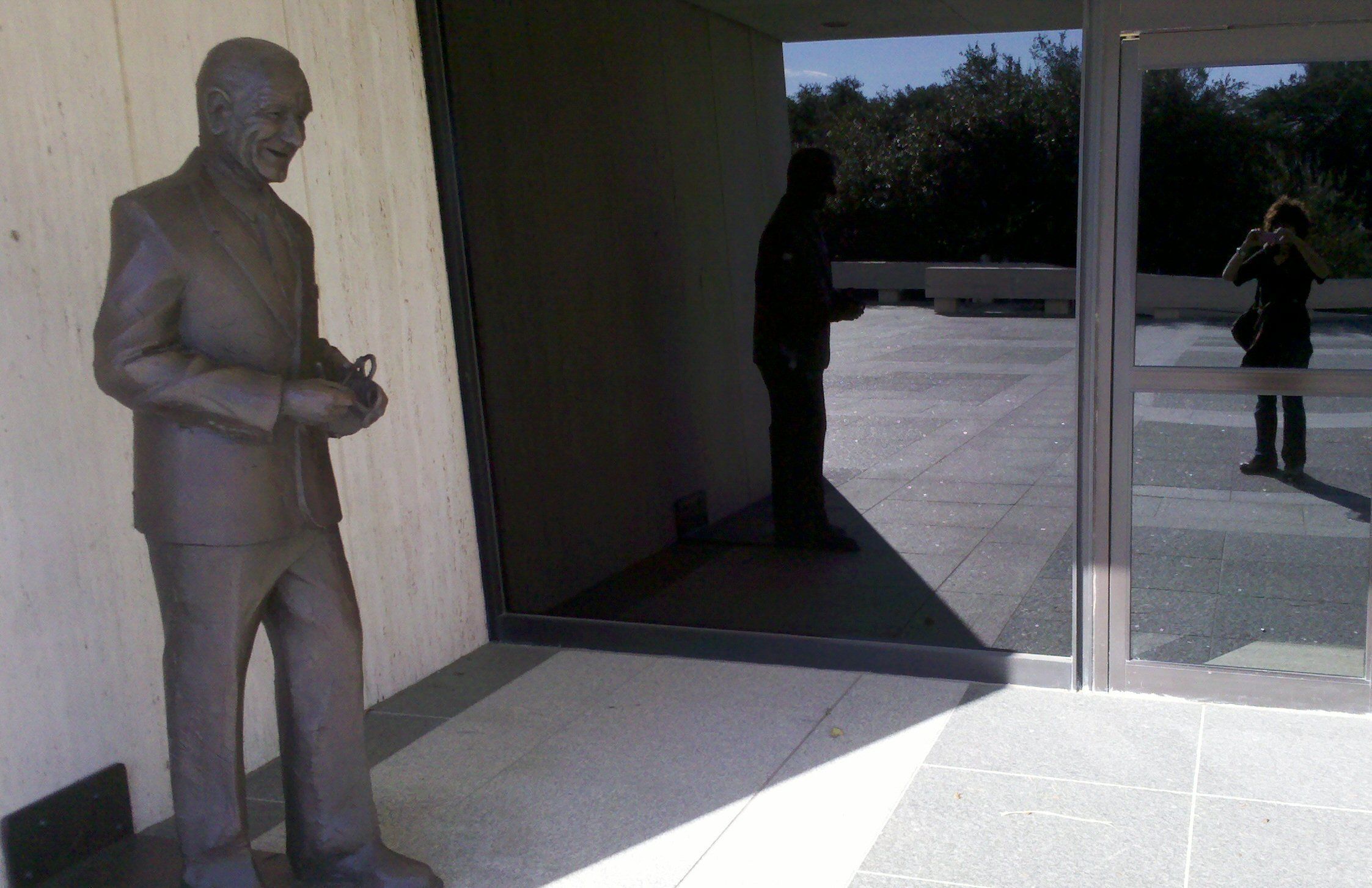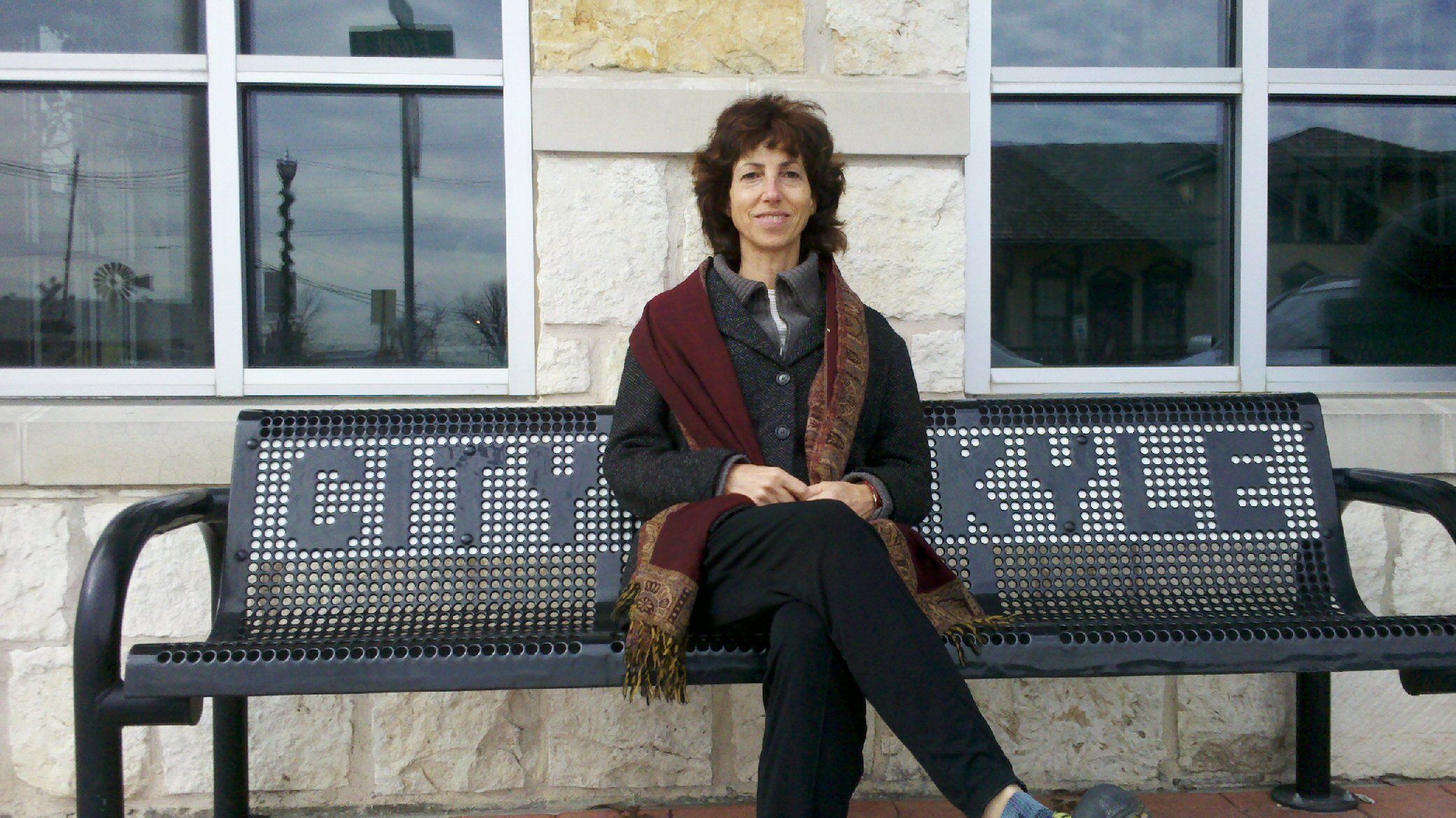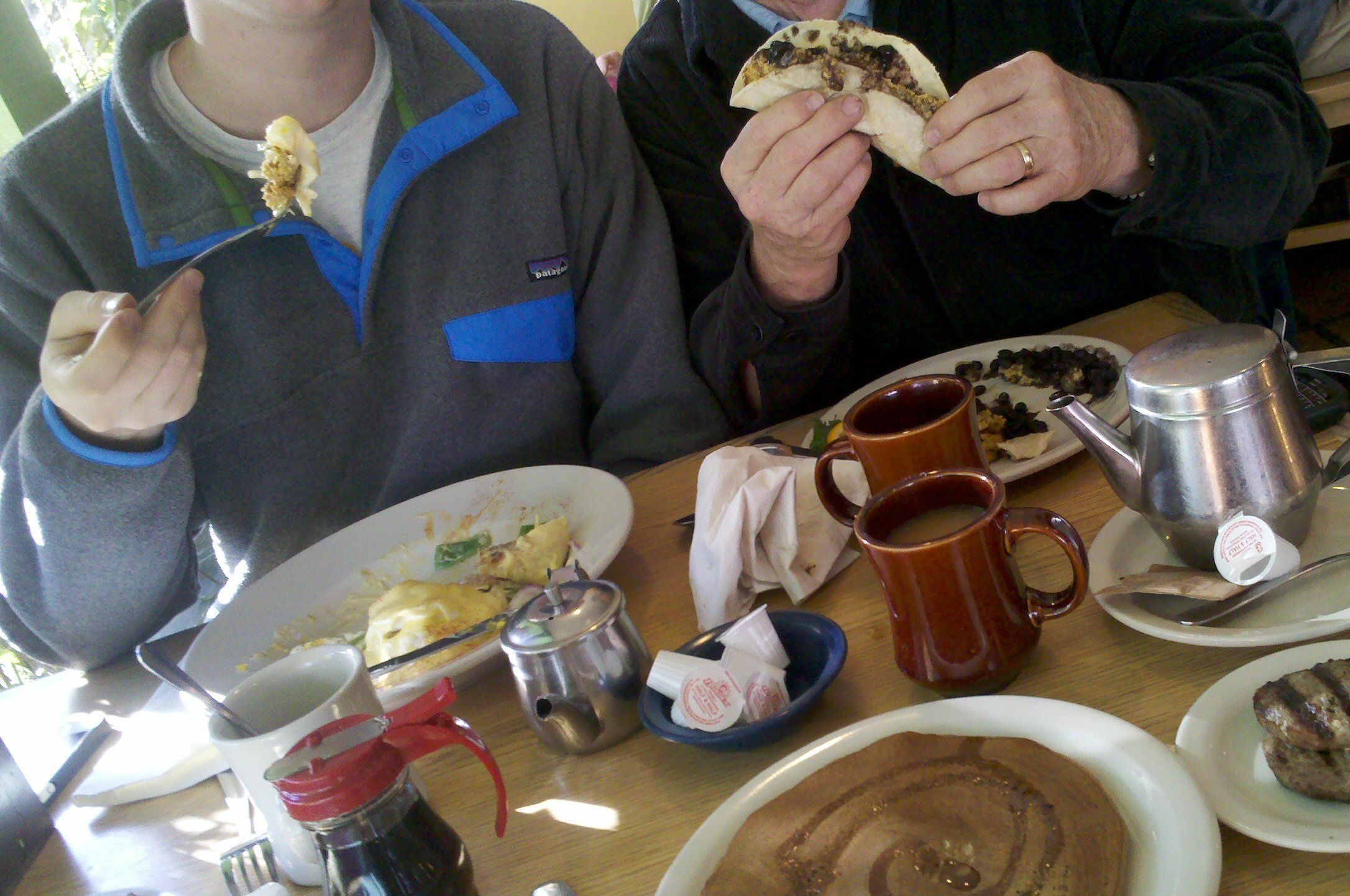 We recently visited Austin, Texas on a nostalgia tour led by my husband, a long-ago resident.  Our son was delighted to see the town made famous by SXSW and my husband, well, he's at that age where revisiting the haunts of his youth is fun.  I had spent time in Austin back in 1986 and it wasn't even worthwhile comparing what I'd seen then with the now — it was too unrecognizable.
So let's call this a What's New in Austin blog, fresh from a family looking for music and food and some Texas flair.
How did Congress Avenue become SoCo?
Music, still tons of it, more than I remember because it's been institutionalized in the culture. The main entertainment districts along South Lamar and 6th Street both have clubs with live bands playing almost nightly, and a few have popped up along Congress Avenue.
Well, to be more exact, along South Congress, now known as SoCo and a part of town that has transitioned from the young and poor to the young and pretty well off. It has a myriad of food trucks, all neatly tucked into a large parking lot at the corner of Monroe with some picnic tables and a trash bin out front. There's Coat and Thai, the Moroccan Flying Carpet, Austin Frigid Frog and the famous Hey Cupcake Airstream with its pink-sprinkled Red Velvet cupcakes.
At our Christmas visit, they are closed after dark, so we have to imagine the scene with late summer sunsets. The food truck phenomenon is more ubiquitous than at first glance; we soon notice the little tow-along-a-smoker BarBQ trucks scattered throughout the quieter street corners of Austin.
The Amazing Austin Music Scene
But back to the music, in Rick Perry's Texas (and maybe Lyndon's too but we hadn't even met let alone had kids then), most music clubs won't allow anyone under 21 in, even with graying parents. So we heard a few strains of Hot Club of Cowtown as we drove past the Continental Club Gallery. Don's Depot and the Horseshoe Lounge come recommended, and most places only charge $5 or $10 to get in. In the Austin Chronicle (print or online) we read that Sherlock's Baker Streeet Pub & Grille and Antone's both have upcoming shows open to all ages. You can imagine the scene.
A really nice bouncer at Austin City Limits gives our son an extra ticket to the Moody Theatre so he can go in and watch a number by Better Than Ezra. In recent years, Austin City Limits, has grown from a PBS TV music show to a brand that features the weekend-long Austin City Limits Music Festival each fall, a gift shop at the airport, and official "Rock & Roll Landmark" status at the Rock & Roll Hall of Fame and Museum. As usual, Willy Nelson is taking the stage for their New Year's Eve concert.
For evening entertainment we see "The Descendants" at the Violet Crown, a cinema that has overtaken the local Alamo Drafthouse chain in providing food and movies in one comfortable hip package. At Violet Crown downtown (within walking distance of our convenient and comfortable Radisson Austin Lake Hotel), you can purchase a reserved seat to a first-run movie and order food and a local brew to take to your seat.  Some dishes like the Mediterranean platter — whose hummos and pita were hard to navigate in the dark — are better eaten in their cafe.  The variety of 8″ pizzas are all designed to be non-stick, non-drip in the dark and go well with any of the draft beers. If you haven't booked one of the recliners in the front row, you'll be sitting in a college lecture hall seat with a small table in the armrest.
We follow up with a drive out to Zilker Park, Austin's green lung, for a look at the famous Christmas Tree made entirely of lights. It dominates the skyline from a distance, and only as you approach can you see that what rivals the Norwegian Spruce at Rockefeller Center is actually hundreds of garlands of lights artfully arranged into a holiday cone.  It's quite remarkable and encourages kids to get out of the car and really look — how cool is that?
The Incredible Austin Foodie Scene
To maintain our bulging holiday waistlines, we meet old friends at Fonda San Miguel (512/459-4121; 2330 North Loop Boulevard West  Austin, TX 78756-2326), a picture-perfect haute Mexican place with a menu of classical Mexican regional dishes. Updated since our last visit, the decor is still a chaotic blend of Day of the Dead figurines, angel frescoes, wrought iron chandeliers and inlaid tile work with contemporary prints and oil paintings adding harmony to the look. Our friends say it has become more expensive while regaining its charm and appeal for a new generation weaned on Taco Cabana and Chipotle. The  variety of antojitos include Chili con Queso, brought to our table in a cast iron skillet melted with fresh tortillas for dipping, and a ceviche of mango and lobster. The menu lists several rellenos (stuffed anythings) like their popular roasted poblano peppers stuffed with shredded pork, or zucchini filled with cheese in a mole sauce, or a holiday cheese-and-walnut stuffed chili sprinkled with pomegranate seeds. I try the filet of fish Veracruzano which my homesick Texan husband enjoys cooking back in New York, and understand his affection for the sauce of fresh tomatoes and capers.
The clean, cool South Congress Cafe (512/447-3905;1600 South Congress Avenue, Austin TX)  is the opposite, a trendy new place with plate glass windows overlooking the food trucks of SoCo. The crowd is under 30, lots of girlfriend tables enjoying the extensive menu of salads and inventive entrees. The food is fresh and interesting, with delicious light crab cakes doused in Panko. After the queso at San Miguel we cannot order the favorite SCC Saganaki, a melted Greek style white cheese that can be served with grilled shrimp, chicken or beef for dipping.The super rich gumbo with oysters and duck comes next.  South Congress Cafe has a large wine and draft beer list and a casual feel that encourages tables to dig in for the night, and by the accumulation of glasses I judge everyone around us has been in their seats a long time.
My husband wanted to show off the beautiful Hill Country around Austin, so we took our time along the two-lane "back roads" from Dallas. The drive takes us past a series of county seats with their grand Victorian era courthouses, and we stop in each to take pictures. At Meridien, it's lunch at the Great Texas Country Cafe, a reproduction country kitchen that has more style (and a better vegetable plate) than most.
Austin Attractions for Families Year Round
Within Austin there is an enormous new Children's Discovery Museum thanks to local philanthropist Michael Dell that is drawing in crowds with its dinosaur show. In good weather there are many places to rent a bike and cruise the flat downtown area, or take it out along Town Lake's really fun hike and bike trail. Even if you don't rent wheels, the bubbly crowds along the city's main exercise thoroughfare are fun to be part of.
Nostalgia runs deep in Texas. We meet up with Ron's college friend Helen, who lives her life around Casa de Luz (512/476-2535), a yoga and wellness community near Town Lake at 1701 Toomey Road, Austin, TX 78704. Casa de Luz serves three buffet meals a day of all-you-can-eat macrobiotic, organic, and vegan fare, with kukicha and lemongrass herbal teas, salad bar, soup selection and facilities for the whole family.  In addition to regular seating, there are knee-high picnic tables in the restaurant. We watch as parents and grandparents cramp their knees to make their kids more comfortable with the age-appropriate seating and silverware. There's an outdoor deck and play area, a large playground, yoga classes, workshops like AA from a Buddhist Perspective, and the Parkside School for ages 3 to 12 where kids learn in the Montessori style.
Our son wants to roam the campus of the University of Texas UT so we head there, driving along quiet streets lined with wealthy fraternity and sorority houses emptied for the winter holiday. Breakfast brings us to Kerbey Lane (512/477-5717 at 2606 Guadelupe, Austin TX).  Kerbey Lane is one of the few student hangouts even open, and its sunny tables and knee-high countertop are filled with people waiting for pumpkin pancakes, biscuits and breakfast burritos. Portions are Texas sized and service is mighty friendly; a place you can hang out for hours to just get a feel for the city's vibe. The psychedelic mural outside says it all.
Friends have urged us to stop in at the Harry Ransom Center on the UT campus, one of the country's finest book archives. A tall, ex-pat British docent leads us to the Gutenberg Bible and world's earliest photograph, both displayed in the lobby, and keeps talking until our son is hooked on their history and importance.  Museums lose out in the attention span wars to the LBJ Presidential Library which defines the Texas of my husband's life much more than The Alamo or other historic venues.  At this monument to Lyndon Johnson, an exhibit dedicated to Protest on the Right and Left reveals cultural icons ranging from Peace buttons to Fillmore posters to white go-go boots in the collection.  Our son is riveted to the photographs and video clips of the 60s.
Both collections are part of Austin's Cultural Campus, a mapped-out downtown walking tour which includes the Bullock Texas State History Museum (home to some great multimedia exhibits and an IMAX theater), the Blanton Museum of Art and the Texas Memorial Museum which is their science center. These are best seen with school age kids and older; most have free admission.
Out in the Austin Countryside & Hill Country
One afternoon was spent heading southwest towards Wimberly, a community of former ranches turned luxury gated Boomer communities scattered throughout the craggy limestone and live oak terrain. The countryside is dry and rugged, with miles of cattle fencing and a smattering of tractors, dilapidated mobile homes and auto mechanics. The tiny main streets of some of the towns have been transformed by suburban development and local politicians who fund their restoration into restaurant rows with crafts boutiques, while building up the needed Walmarts, Fiesta Markets, and low income housing in the outlying areas.
In Kyle we stop several times to capture me with various signage, looking for the perfect Facebook profile picture.  It has grown a lot since our last visit more than 20 years ago and has more charm than I ever thought possible. Part of the appeal lies in the super-sized piece of cherry pie on the roof of Texas Pie Shop, where we pause to buy a peach strawberry pie for our lunch hosts. We work it off later in a stroll along the Blanco River and watch as our son begins to appreciate the area's rugged beauty.
The rest of the pie traveled with us to supper in Red Rock at the high tech farm of more of my husband's friends. Heading east of Austin the land is more verdant and there's actually wild grass for the cattle. Ironically, this lush area around Bastrop was struckby devastating wildfires which took 1700 homes and nine million trees. Bill has cooked up a pot of beans, some potato salad and beets and brought in barbecue from Kreuz Market: a huge butcher paper wrap of pork ribs, beef brisket and sausage that we dive into as the sun sets over the water tower that signals the entry to their dirt road. Kreuz's (512/398-2361 at 619 North Colorado Street  Lockhart, TX 78644) has been a destination for south Texas since 1900 and it's easy to understand why. We are surprised that Bill has prepared his own "barbecue" sauce to go with it, but real Texans eat barbecue straight up and he's pandering to an ex-pat. He proclaims, "Me no Alamo" as he passes the sauce — the cry of the early settlers who wanted Native Americans to know they weren't responsible for the slaughter that took place that day.
Trip Planning Details for an Austin Family Getaway
My husband had wanted to show off the beautiful Hill Country running south to Austin (and from there south to San Antonio), so we took our time along a variety of roads. Using Highway 67S then turning W on I35E till we reach Highway 281, we morph a 3-hour drive from Dallas into 7. The journey takes us past a series of county seats with their grand Victorian era courthouses, and we stop in each to take pictures. At Meridien, it's lunch at the Great Texas Country Cafe, a reproduction country kitchen that has more style (and a better vegetable plate) than most.
Don't miss a walk around Lamapasas or a visit with the Sheriff who watches over the courthouse.   Don't miss a stop at the Blue Bonnet Cafe outside Marble Falls — they've been serving pie famously since 1929 and show no signs of stopping. From here it's Route 71E until it joins Highway 290 which leads right to Congress Avenue.
In Austin, you can't do much better than the Radisson Austin Town Lake for convenience, location and price, and the staff was super-friendly.  Join their free loyalty program as you check in and WiFi is free too!  There are lots of competitors without the lakefront location but nearby, like Hampton Inn, Courtyard by Marriott and an all-suite Doubletree Suites not far from UT.
We will return:  to eat more, to hire a bike for the Austin Bike & Hike Trail and a boat for a spin on Lake Austin, to walk the length of South Congress and shop for vintage clothes, to roam the clubs and find our own sound.
And to visit the dear old friends who have shaped our family into ex-pat Texans while staying behind to wave the Lone Star flag.
Dear Reader: This page may contain affiliate links which may earn a commission if you click through and make a purchase. Our independent journalism is not influenced by any advertiser or commercial initiative unless it is clearly marked as sponsored content. As travel products change, please be sure to reconfirm all details and stay up to date with current events to ensure a safe and successful trip.
---