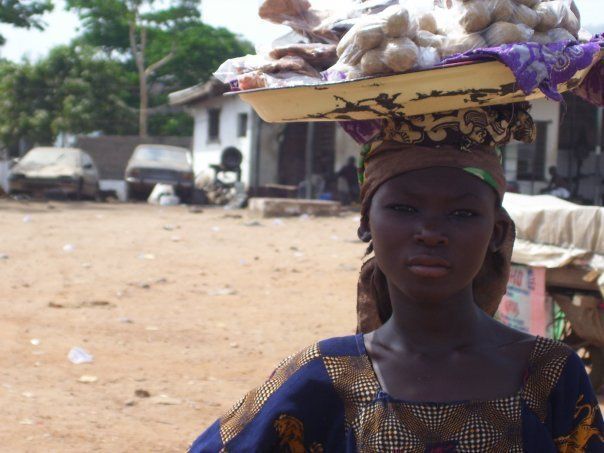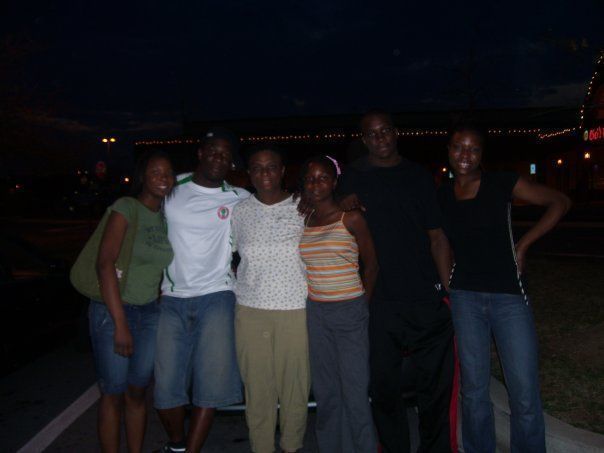 My name is Chigozilim Udonna Menakaya and I am a Nigerian-American. Whenever I tell somebody this, they're always like, "please, there's no such thing as a Nigerian-American. Either you're Nigerian or you're American". It's funny because five years ago, I didn't know that it existed either.
FINALIST 2012 YOUNG TRAVEL WRITERS SCHOLARSHIP
I was seven years old and I Remember my dad calling all six of us into the living room. He told us, "We're going to Nigeria. We'll be back soon. You will get to see your family. You will get see your real home." We were all surprised, we didn't think the move was going to happen so fast, and we definitely didn't expect the move to be so far away and it was also the middle of the school year. I remember getting off the plane and walking into hot, humid air. My dad grabbed my hand "Don't slip away. This isn't America; if you disappear no cop is going to look for you." There were no stoplights and there were tons of traffic.
The city was a scary place, but when we got into the village, it was so beautiful; there were mango and banana trees everywhere. I saw women with trays on their heads and babies tied to their back. Children were playing in the streets. They didn't have toy cars instead they took a tire rim and rolled it down the road and controlled it with a stick. It was just so cool. I couldn't believe it. Our compound was amazing. My great, great, great grandfather had planted a ton of fruit trees. We had American pears, Ibo pears, banana plants etc. All the neighborhood kids came to watch the "American Meat"(which the mosquitoes loved by the way). I met two of four of my grandmothers on my dad's side, and later on, one of two of my grandmothers on my mom's side. Everything was just beautiful.
The schools there are very different. There was no such thing as "detention." If you did something wrong, you were beaten by the teacher or the senior prefect. Our lunches were different. Yes there was food but instead of everyone lounging around we danced to music that we made with just our hands and our feet. I enjoyed that school and was in the middle of the second semester of 6th grade when my dad took me and put me in 8th grade in the school he had been building. That was a very hard change because I wasn't at that level yet. I wasn't even 13 yet, I was only 10. Eventually my siblings went back and left me by myself in Nigeria alone with my dad because my passport had been stolen. I had to grow up without them; I had to grow up without my family. Ever since my siblings left my dad started treating me like his maid.
I had to grow up so quickly. Instead of playing, I was cooking and cleaning. Eventually my mom found my passport and the money to bring me back to America but my dad decided that he wanted me to stay in Nigeria with him. He wouldn't let me contact my mom or my siblings. I was held stuck in Nigeria for 3 more years. After a while I started getting used to everything. I forgot what my mom and my siblings were like. I was a little puppet that did whatever my dad told me. As a young child Nigeria was one big nightmare.
My mom raised enough money to bring back my sister and brother to get me. They had to sneak me out of Nigeria if they had been caught then they probably would have been killed. We were able to get out of Nigeria safely. When I got back it was really hard readjusting to the American ways. I was a crazy 12 year old when I got back in March 2007. I had nightmares. I was too shy and scared to speak to anybody and my grades were terrible. I felt so insecure, I was ashamed of my background but as I got older I realized that I'm special. Things like this don't happen to just anybody and they happened to me for a reason. My grades picked up and I became thankful for everything that I went through and this story is just a little of what happened.
Whenever I tell my story people say "how can you call that guy your father." But he raised me and if it weren't for him I would not be Chigozilm Menakaya. When I look in the mirror I see a strong young lady. My name means God bless me and I believe I truly am blessed. I'm proud of myself, I've learned so much about respect and culture. I actually can't picture my life without Nigeria. I plan on going back one day. I don't just have bad memories about Nigeria I have funny ones too, like climbing my first tree and nearly falling and breaking my neck, or my first childish kiss, and the beautiful village. My life is a miracle and I'm proud of it. I claim Nigeria because that is where my childhood story is and I claim America because it's my future. There are teens out there that I share the same type of story with. My name is Chigozilm Menakaya and I'm proud to be a Nigerian-American. We're all proud to be Nigerian-American.
Dear Reader: This page may contain affiliate links which may earn a commission if you click through and make a purchase. Our independent journalism is not influenced by any advertiser or commercial initiative unless it is clearly marked as sponsored content. As travel products change, please be sure to reconfirm all details and stay up to date with current events to ensure a safe and successful trip.
---