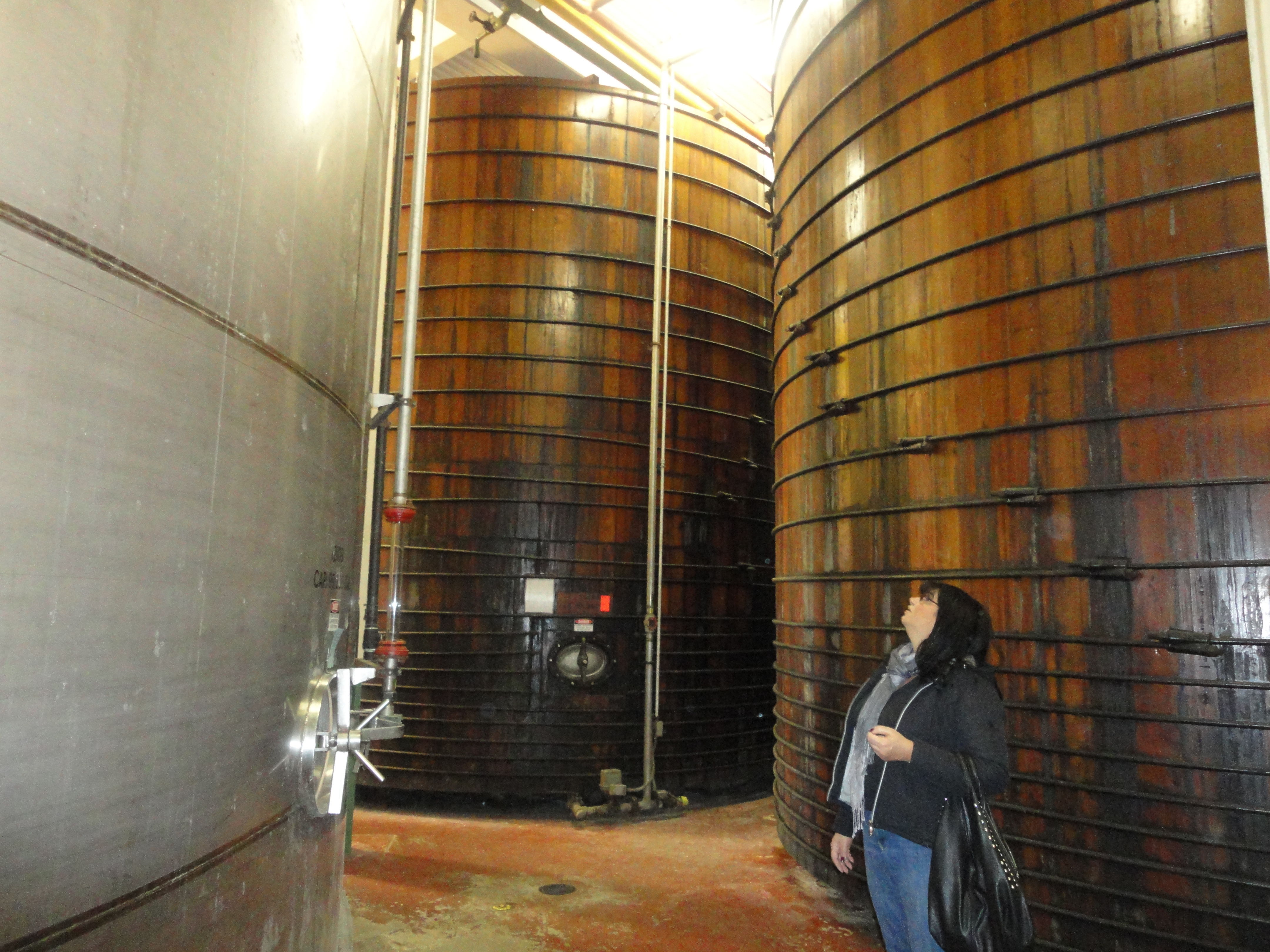 On a recent romantic getaway upstate, my wife and I discovered the little town of Hammondsport, New York, located at the base of Keuka Lake, one of the many Finger Lakes.
The pace of the vacation is what I will remember most, plenty of leisure time. We didn't try to attack this vacation, there was no list. I referred to it as a long date with my wife, Rosalie. We decided to rent a house and capture the small town feel.
We threw a dart and hit Lotto.
Great Base for Exploring Finger Lakes Wineries
Hammondsport is a lovely and friendly spot with several restaurants, an ice cream shop, bakery, local churches and the centrally located square.
The region takes advantage of the micro-climate of the glacial lakes that makes its soil perfect for grape growing and producing signature wines: Rieslings and Ice Wines. Keuka Lake is surrounded by almost a dozen wineries.
We ventured out to explore the town and surrounding area. There are also antiques, potteries, restaurants and most recently, Micro Breweries. We visited one or two wineries a day to limit the amount of alcohol. Then we would stroll into town for dinner and perhaps a cocktail.
Favorite Wineries of the Finger Lakes
Keuka Lake is shaped in a "Y"; it is west of Ithaca and just north of the Pennsylvania – New York border, about a 4 ½ to 5-hour drive from New York City.
Our wine-tasting began at Heron Hill (800/441-4241), 9301 Country Route 76, Hammondsport, New York 14840 We walked into a tasting room that overlooked Keuka Lake. It was our first look at the unique "Y" shape and grandness of the area. The hills rolled forward and the sunlight burst into the room as we were greeted and escorted to a spot for our wine tasting adventure. Our host, David, schooled us on the history of Heron Hill wines. Located here for 30 years, David slowly and leisurely explained the subtleties of each tasting of the five wines we selected from a list of many more. The pace was unrushed and discounts were offered after the tasting.
Another stop, a small charming structure closer to the lake was Keuka Lake Vineyards (904/868-4100), 8881 Country Rt 76, Hammondsport, NY 14840 . Here they offered a free glass to take as a memento after tasting. Our host was again informative and unrushed in her presentation. Relaxed and happy for the wonderful weather we were experiencing, we headed back to our rental home.
Later that night, we strolled into town and ventured into the Union Block Italian Bistro (607/569-2244), 31 Shethur Street, Hammondsport, NY 14840 . We went to the basement and saddled up to the bar. They also have a long list of local wines, ten taps; half local brews were described by our bartender, Vanessa. She also highlighted the surrounding area and made some suggestions for our leisure time. The food here was incredible; insalata di rucola, calamari, bruschetta pomodoro, and a basket of crispy breads baked on the premises. The pizza is served on a block of wood and is rectangular shaped but cut in triangles like a mini round pie. The Chef and Owner, Gregg, proudly roams the restaurant, introducing himself and making sure all are content. It's a perfect stop. We were informed that they had music some nights and visited again.
For lunch one day, we went to , Bully Hill Vineyards & Restaurant, 8843 Greyton H Taylor Memorial Drive, Hammondsport, NY 14840. It's an A-framed wooden cabin with big windows overlooking Keuka Lake. It was a delightful lunch.
One morning, we visited Pleasant Valley Winery (607/569-6111), 8260 Pleasant Valley Road, Hammondsport, NY 14840. Here we took a tour of the place. It's one of the original wineries dating back to 1860's. They have a visitor's center and you discover that they were the first U.S. bonded winery. (That sounds better than it is; it meant they were the first to be taxed) It still has the feel and smell of an old world winery. It's a fun place. The tasting was sweeter here with more sparkling wines and dessert wines. Their sherry is so rich and creamy. It is a must for all.
We headed to Ravines Wine Cellars (607/292-7007), 14630 State Route 54, Hammondsport, NY 14840. It was a Saturday when we visited and a bit more crowded, but boy was it worth the wait. Cheese & wine. Chocolate & wine. What an absolute delight. Our host, Abel, was such a knowledgeable and charming young man with a love for history and mastery for pairing the cheese and chocolate with wine. The tasting takes place as you face the lake in a room of the nicest wood and brass, and an amazing amount of sunshine.
McGregor Vineyard (800 272-0192), 5503 Dutch Street, Dundee, NY 14837 was visited on a busy day. It seemed more controlled and rushed. There was a free glass with the tasting, but there was no time for a leisurely taste. An exchange of dialogue wasn't there. It was still busy as we exited, as you needed to pay for the tasting on the same line as people buying assorted wines. To be fair, it was crowded because there had a special Barrel Tasting event for their members. I'll have to put that on my things to do list.
On Sunday, we relaxed, went to church and decided to take off a day from wine tasting and watch some football.
Bright and early on Monday, we headed to Dr Frank's; it is the Cadillac winery of the Finger Lakes. Dr Konstantin Frank Vinifera Wine Cellars (800/320-0735), 9749 Middle Road, Hammondsport, NY 14840. Almost without exception, people from the area said, "Did you visit Dr Frank's?" The winery is currently run by his grandsons. It is so lovely to hear locals speak so highly of an establishment. We weren't disappointed.
A beautiful wine tasting room overlooks the lake, no charge for the tasting and our knowledgeable and enthusiastic host, Andy, lead the voyage through their award-winning wines. There was no rush and an assortment of more than 25 wines was available to taste. They were delicious, of course. Here we exchanged stories and chatted about wine and life. It was more like visiting an old friend. In the Finger Lakes, many wineries boast of award-winning wines. Dr. Frank's won 52 Gold Medals in 2010. Sixteen different wines won awards. They are the King of the region. It was a charming, fun wine tasting.
More Wineries on East Side of Keuka Lake
Venturing to the east side of the lake, there were marvelous views and more of a chance to see the lake's uniqueness as it is supposedly the only lake that flows north and south in the States. Keuka Lake is about 20 miles long and a little less than a mile across and is also referred to as the Crooked Lake.
At the top of the "Y" was Keuka Springs Vineyards (315/536-3147) , 243 State Route 54, East Lake Road, Penn Yan, NY 14527. The winery has a lovely, inviting, country-store quality with beautifully stacked wine and an assortment of wine paraphernalia. We tasted with Tom, our host. The wines were delightful. As we exited, we noticed a couple having a picnic lunch. We found out you could order from Mark's Pizza (315/536-4498), 203 Lake St # A, Penn Yan, NY 1452 and they would deliver it to the winery. There are moments when you know you have stumbled onto something special; a simple lunch from a quality pizzeria, a spectacular view from your picnic table overlooking the lake, a homegrown bottle of wine and a special someone. It was all here.
The weather was unseasonably warm at our visit. It was the beginning of November and the wineries were switching to winter hours.
We spotted a Big Wine Barrel that marked the entrance into Rooster Hill Vineyards (315/536-4773), 489 Route 54, Penn Yan, NY 14527. Someone was packing up glasses after the busy weekend. The place was actually closed. No mind, Karen asked if we wanted to do a tasting, since she was already here. Warm greetings make the wine taste better and throughout Keuka Lake, most wines tasted better. We exited with another souvenir glass.
Another stop, the Barrington Cellars (315/531-8923), 2794 Gray Road, Penn Yan, NY 14527. A smaller, pleasant tasting more towards the sweeter wines, greeted our palate.
One of the fun adventures is the pairings. Chocolate pairing is done exceptionally well at Hunt Country Vineyards (800/946-3289), 4021 Italy Hill Road, Branchport, NY 14418. Here the farm reminds one of Italy. We were given a tour of the entire operation. From tasting the grapes off of the vines, to observing the workers expertly caring for their crop, to the room for bottling, it was a well-informed tour that ended in the tasting room. Here we were treated to chocolate and wine tasting. Outstanding. The chocolate was carefully chosen to really bring out the favor of each wine: Almond cherry, pecan cranberry, pistachio ginger, dried pear chocolates with their Reds, Whites, Vignoles, and Cabernets. What a delight.
Dining Out: the Finest in Hammondsport
Dinner time was a real treat in Hammondsport. Besides the Union Block which we went to twice, we also enjoyed The Village Tavern Restaurant & Inn (607/569-2244), Village Square, Hammondsport, NY 14840. It has an extensive menu for wines and also flights of beer, 6-ounce samplers that you choose of their many taps, served in small glasses on individual steel trays. The flights were fun and the food was good.
Another hidden gem is the Park Inn Hotel (607/569-9387), 37 Shethar Street, Hammondsport, NY 14840. It dates from 1861 and is a charming, inexpensive meal you would have at home, with very reasonable prices.
For a good breakfast, check out the local breakfast establishment, Crooked Lake Ice Cream Parlor, 35 Shethar Street, Hammondsport, NY 14840.
And if you don't want to venture out one day, order from Wise Guys Pizzeria & Subs (607/569-2000), 90 Pulteney St, Hammondsport, NY 14840; it's a good pizzeria with the best chicken wings, cut fresh each day, not frozen.
Tips for a Special Kind of Finger Lakes Vacation
So, here is my advice. Request some time off from work, grab your lover and head out on a date that lasts for several days. You won't be disappointed.
For more information on housing in the region, check out VRBO – Vacation Rentals by Owner.
Also for local info, explore the websites of Hammondsport Tourism and the Keuka Wine Trail and of course, the Finger Lakes Wineries.
Dear Reader: This page may contain affiliate links which may earn a commission if you click through and make a purchase. Our independent journalism is not influenced by any advertiser or commercial initiative unless it is clearly marked as sponsored content. As travel products change, please be sure to reconfirm all details and stay up to date with current events to ensure a safe and successful trip.
---