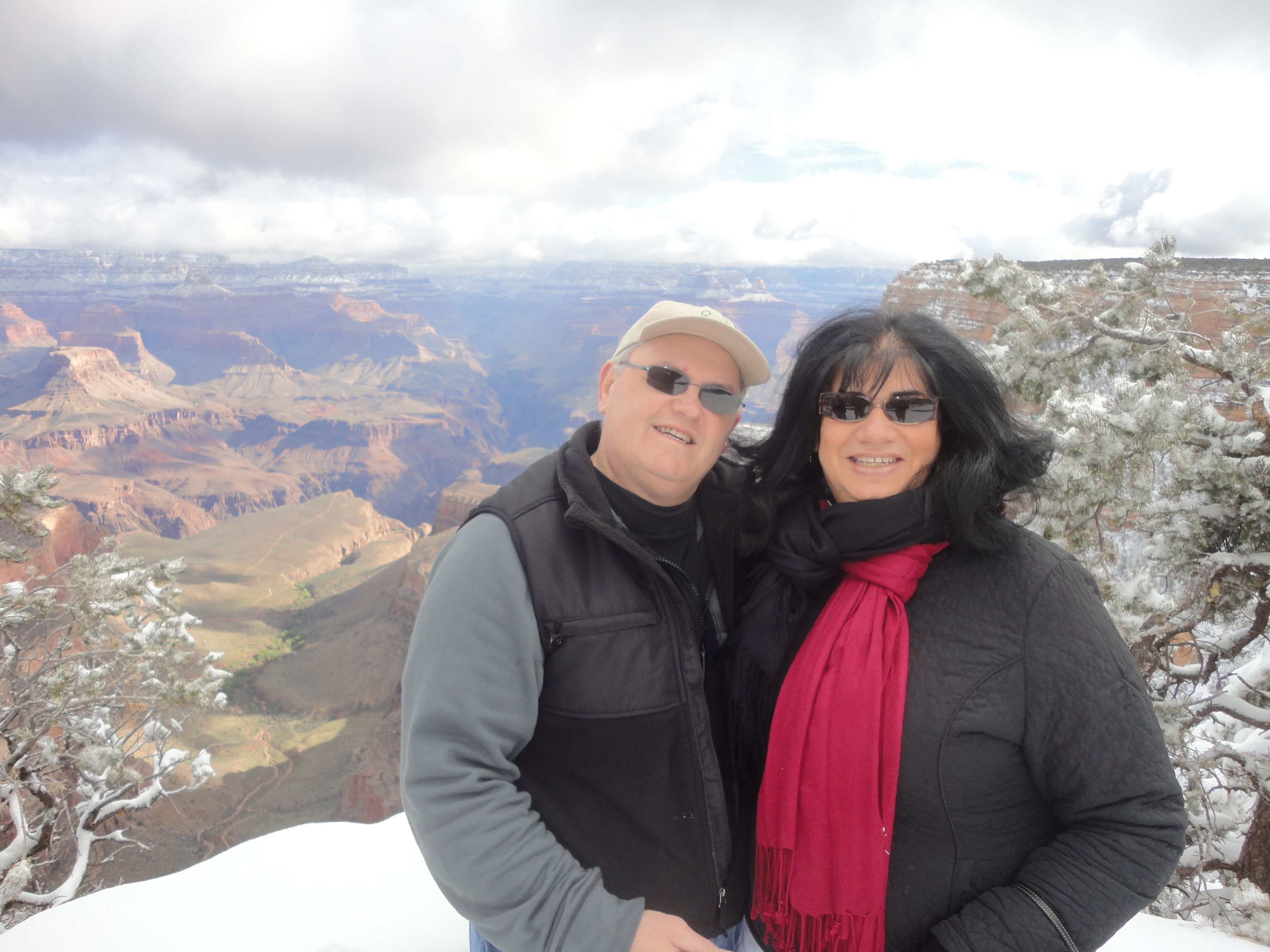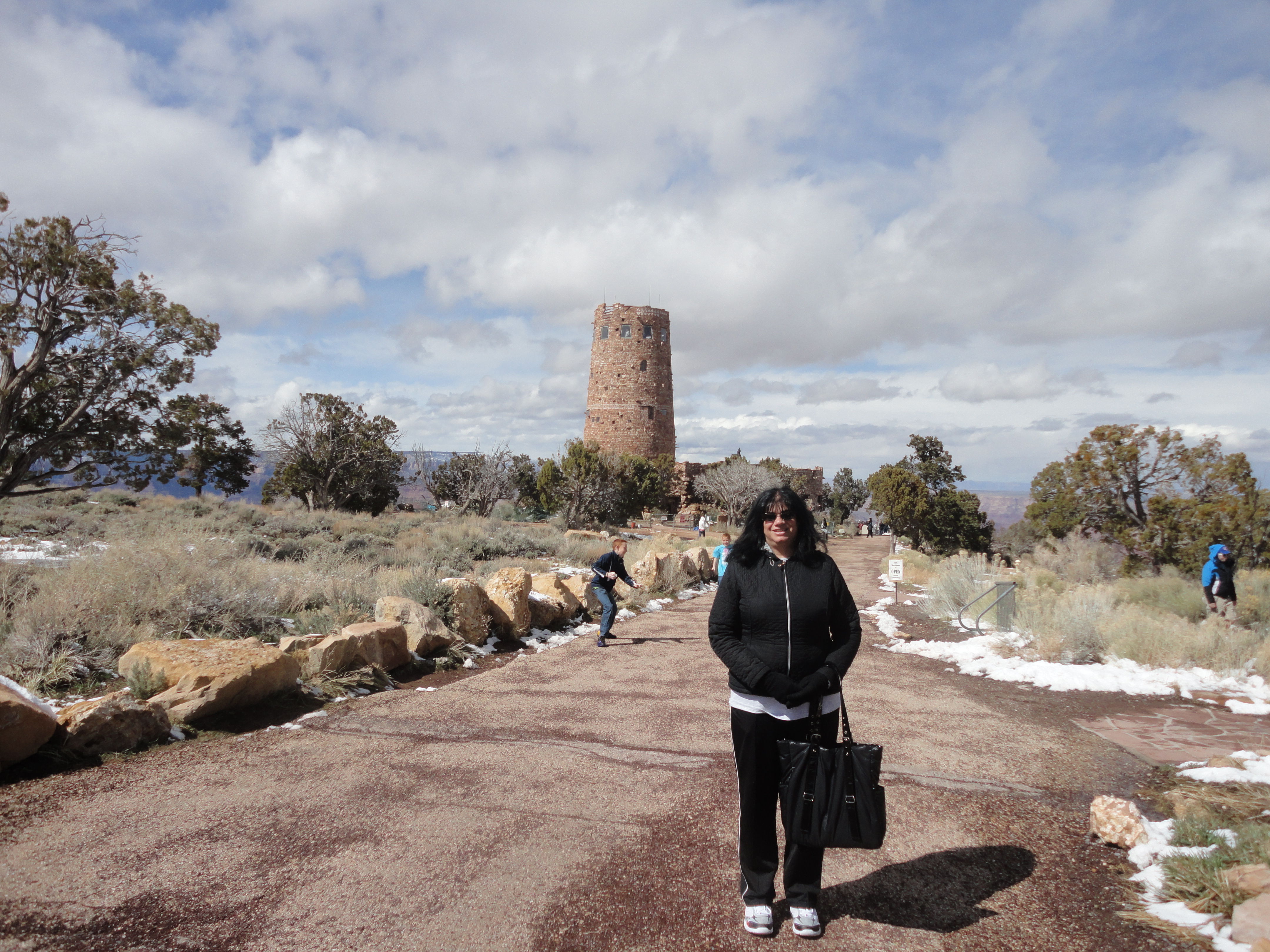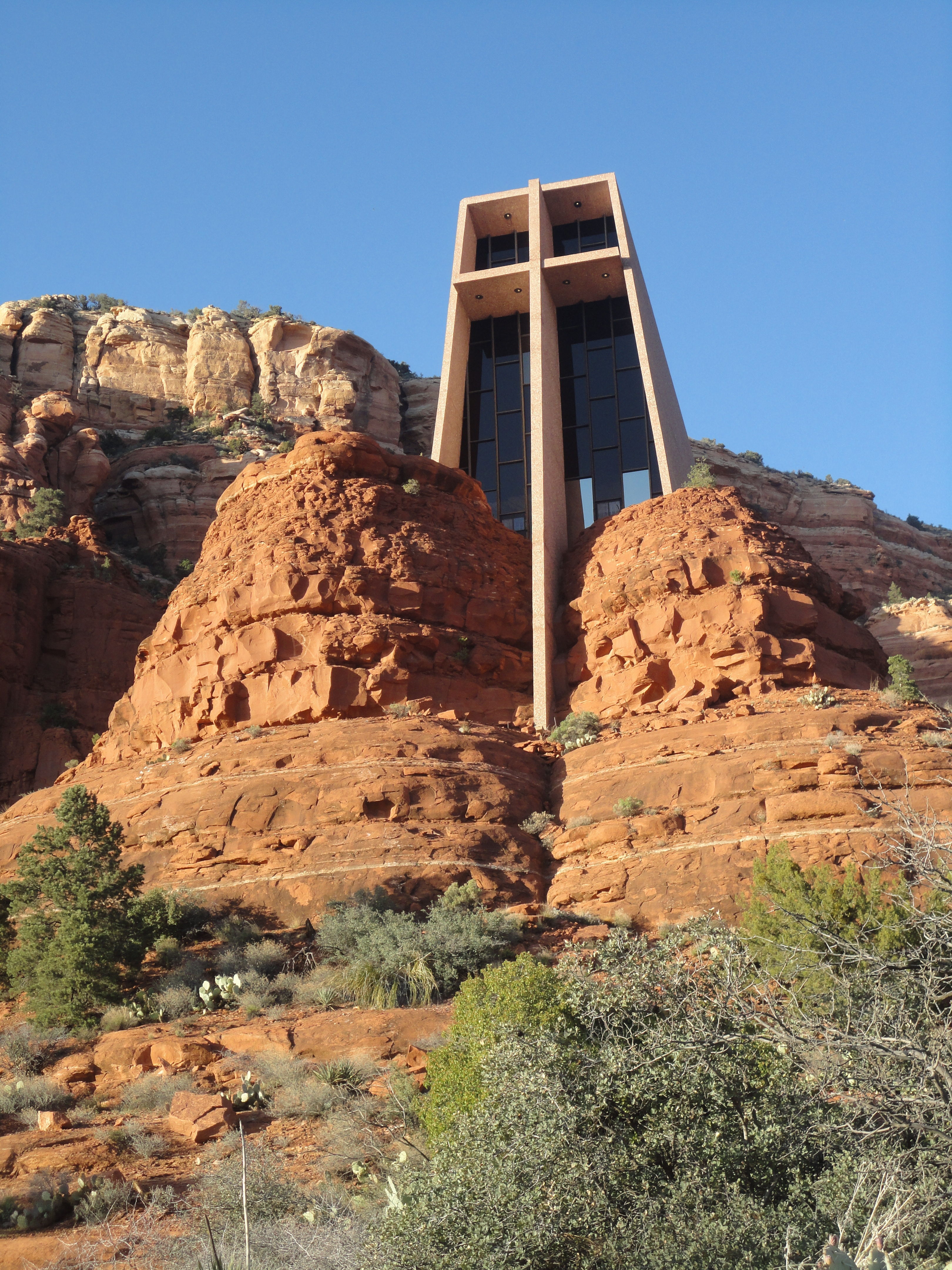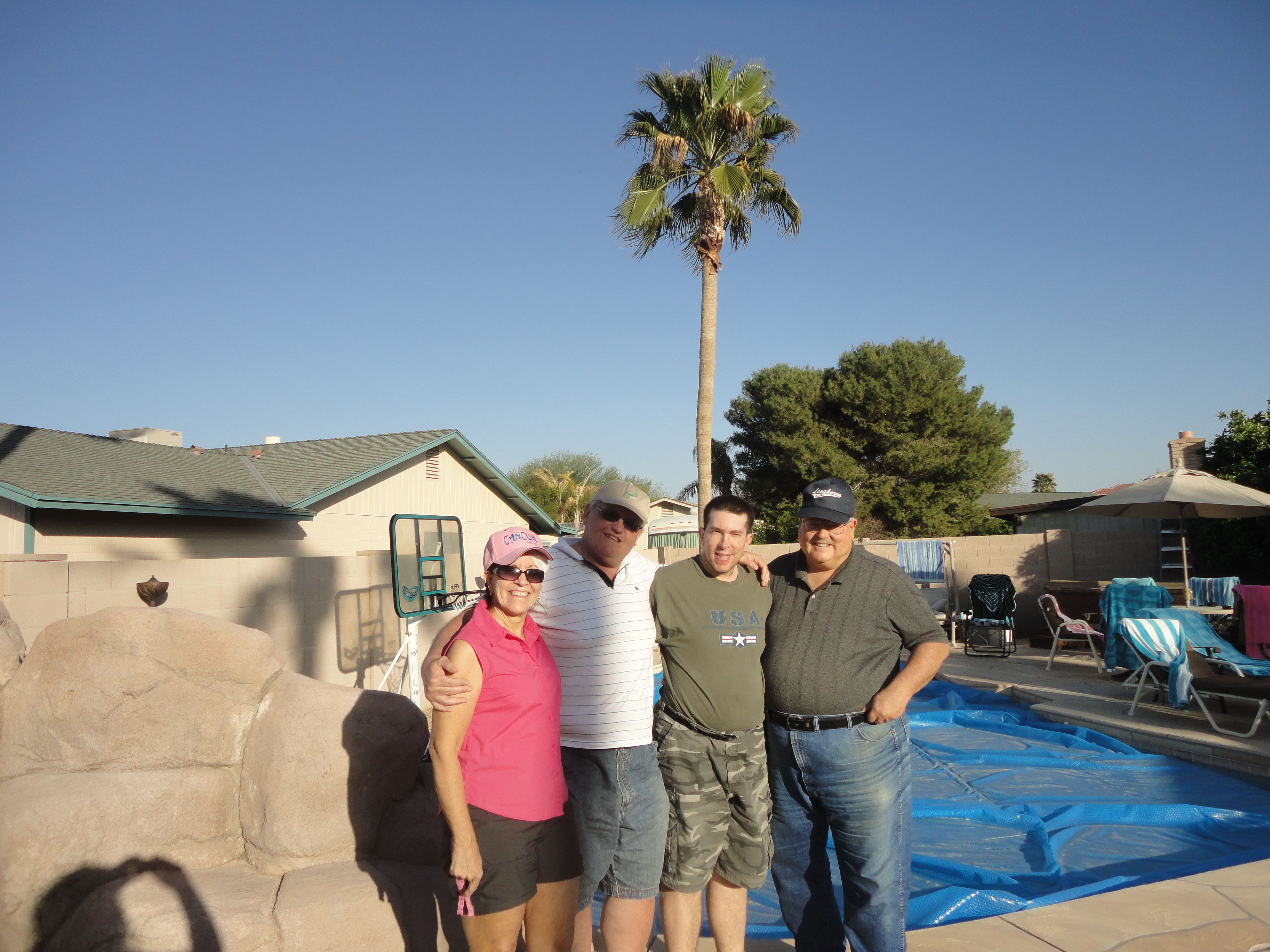 Our Road Trip: You may know the slogans: Vegas, Baby Vegas, What happens in Vegas stays in Vegas. You may know the sites; the fountains at the Bellagio, The Pirates at Treasure Island, the Lions at the Mirage. You may know the sounds; girls cruising up and down The Strip in that fabulous convertible or checking out the hustle and bustle of Freemont Street in Old Downtown.
Some things are free, some are quite a fee. Las Vegas can be so many things. Gambling, of course, top-name shows, the hot sun, wonderful gourmet dinners. It's a place to meet old friends or perhaps make new ones. Much has been written about the city and everyone has their own way of attacking it.
Our plans were to simply gather with some long time friends and celebrate a special birthday, one we had prayed we would be around to enjoy. We shared two fabulous meals with great stories, belly laughs, and just enjoyed some precious time together that ended much too quickly. We said our goodbyes to the larger group and our plans were to stay in the area, making a week-long trip taking in the beauty of Arizona, slowing down our pace. I call it Leaving Las Vegas.
Leaving Las Vegas by Hoover Dam Road
We rent a car for a week, picking it up at McCarran Airport in Las Vegas and eventually we'll drop it off at the Phoenix Airport, the final destination where we will fly back to New York. This is what worked when we made our travel plans, including flights, cities, and a rent-a-car. No sense doubling back, make it a one way trip. We saved a little money getting the one way car rental at the McCarran Airport instead of at the Strip hotels. Most hotels offer a free shuttle to the airport so it's a cost-saving tip that works.
Our first destination was the Grand Canyon, making sure to stop by the Hoover Dam for a short visit. This spectacular engineering feat holds back the awesome power of the Colorado River. It's just a short drive from Las Vegas for some photo ops, a short snack, and a quick stretch of the legs. There are tours of the Dam, the power plant, and a visitor's center. Pick your flavor. There is also a Hoover Dam Bypass Bridge that helps traffic flow safely and improves the environment around the Dam.
Grand Canyon, here we come
After the brief stop, we are back on the road, continuing towards our first post Vegas stopover, the Grand Canyon. This is close to a 300-mile journey, beginning with dessert-like road conditions. It's a long car ride, but our spirits are high as we know the Grand Canyon is the prize at the end. Majestic views with the panoramic intensity and never-ending distance have spirituality to them while viewing the beauty of the Canyon.
We are staying at the oldest hotel, El Tovar located on the South Rim. Having opened more than 100 years ago, the hotel has a nice antique feel with modern amenities. Here we had access to the loop buses. They are free, run by the Parks Department. You can travel at your leisure from Hermits Rest on one side, to Yaki Point on the other, with the Grand Canyon Village in between. It's a distance of 10 – 15 miles. Each day Park Rangers lead programs at most stops. At one display we saw the history of the Harvey Girls. Frank Harvey combined his love of food and travel and hired the Harvey Girls who served food in restaurants on trains traveling throughout the Southwest in the 1870's.
I would have liked to meet Mr. Harvey, since we share the same loves.
Hiking the Grand Canyon, Tough Weather, Spectacular
Hiking the Canyon can be as little as walking down a path for a bit or renting a mule for the three day long journey down. There's a brochure called 'Hike Smart' with tips. We hiked only at the top of the rim. One of our favorite stops was viewing the Colorado River from the distance. This can be done from Moran Point. I also enjoyed the Watchtower which has a 360-degree view.
This is a place for your imagination; the Old West, thoughts of hitching your horse to the rail; of riding the rapids, campfires and hiking for survival. The scenery helps to create that vibe. Later on, I treated my wife to real Cowboy boots in Sedona, stay tuned for that info. We dined at the El Tovar Dining Room, having emailed for reservation months before starting the trip. It was elegant and tasty with an Old West feel.
We were fortunate to have two completely different days of weather for our viewing pleasure. There was a sunny brisk March day when we arrived, and then a six inch snowfall as we exited. Note to self, hotel towels are not a substitute for a windshield brush. If the beauty of the Canyon is something to witness in your lifetime, imagine waking up to six inches of freshly fallen snow. The distance to view isn't as great but the trees and mountains are on display with a quiet grace after the fresh snowfall. It was truly a wonder.
Flagstaff – a much needed rest
Down to Flagstaff next, well, really up to Flagstaff because it actually has a higher elevation, almost 7500 feet. The Grand Canyon's South Rim is about 7,000 feet. Some of the most beautiful country can be seen as you make the short journey to Flagstaff. You thought the wonders of the trip are behind you. You have seen the Hoover Dam and the Grand Canyon. It can't be surpassed. Wrong.
It continues and we still have the Red Rocks of Sedona ahead of us to marvel. I can only say that you need to invest in that good camera you always wanted for this trip thru Arizona, the scenery is sensational.
We have had two non stop days in Vegas, and two exercise-filled days taking in the Grand Canyon. It was time to chill, after all it is vacation. This stop is at the Embassy Hilton in Flagstaff. There's the Manager's reception in the evening and the morning breakfast, it's all free. Nap, slow dinner, and one of those 7,500-foot Martinis (Remember only one martini at this height. Something about this elevation makes alcohol hit you twice as quickly so be careful), and then a good nights sleep before we head out again after breakfast in the late morning.
Sedona – A must see on anyone's list
I had never heard of the Red Rocks before this trip. A friend told me they were quite awesome. We weren't disappointed; actually we regretted we were here only one night. Here we stayed in the Hilton family again, the Hilton Sedona Resort and Spa. A beautiful open foyer greets you in this lovely hotel. We stopped by the Concierge, and were given some local suggestions, provided an easy to read map, and took off on a leisurely drive thru Sedona, working our way towards the Airport but not for a flight. Traveling in Sedona is such a pleasure; the roads have recently been redone with more round-abouts that make it easy to join back in the traffic flow.
One stop was the Chapel of the Holy Cross. It is built into the red rocks and has a cross that comes up from the earth. Awesome! Spirituality and Architecture meet. There is a lovely story behind the birth of this church, I won't ruin it, but check it out. We also choose to view a sunset off the Red Rocks, hence the airport.
Airport Mesa is a popular spot. Drive the winding road, park in the small dirt parking area and give a nice donation to the Vets. You can see views of rock formations that are obvious after knowing the names: Coffee Pot Rock, Bell Rock, Cathedral Rock, Snoopy Rock, you get the idea. This is a place the locals go to also, it is that imposing. With the help of the locals there is no lack of information as the crowd grows in size but never gets too crowded as the sun begins to set. Everyone is grabbing shots and it's all over much too soon as the sun waits for no one. We headed into town for some shopping and some food. This is the place to buy those boots. We stopped at Joe Wilcox Western Wear.
We were greeted by a sweet Cowgirl who showed us the boots. There is a big selection
with an even bigger price range. My wife, Rosalie made her selection and then we were shown a simple wooden device you leave on the floor to help cowboys and cowgirls take off their boots without hurting their back. It was a must-have item. The obvious next stop was dinner at the Cowboy Club Grille and Spirits. Food was excellent and the ambiance of western painting added to the Cowboy feel.
Scottsdale – Our trip is coming to an end
Our next destination on this road trip is Scottsdale. Here we choose to stay at the Scottsdale Marriott at McDowell Mountains. Time for a little sun by the pool. A relaxing massage, we choose the couple massage and weren't disappointed, quite lovely indeed. This stop also gave us at opportunity to have dinner with cousins in the area.
Downtown Scottsdale is a leisurely, strolling in the warm summer evening kind of place, with artists exhibits in a beautiful part of town. Oh so enjoyable. A little more shopping, a few more dinners and then it's time to go back home.
We flew from the Phoenix airport and had an easy journey home.
Dear Reader: This page may contain affiliate links which may earn a commission if you click through and make a purchase. Our independent journalism is not influenced by any advertiser or commercial initiative unless it is clearly marked as sponsored content. As travel products change, please be sure to reconfirm all details and stay up to date with current events to ensure a safe and successful trip.
---