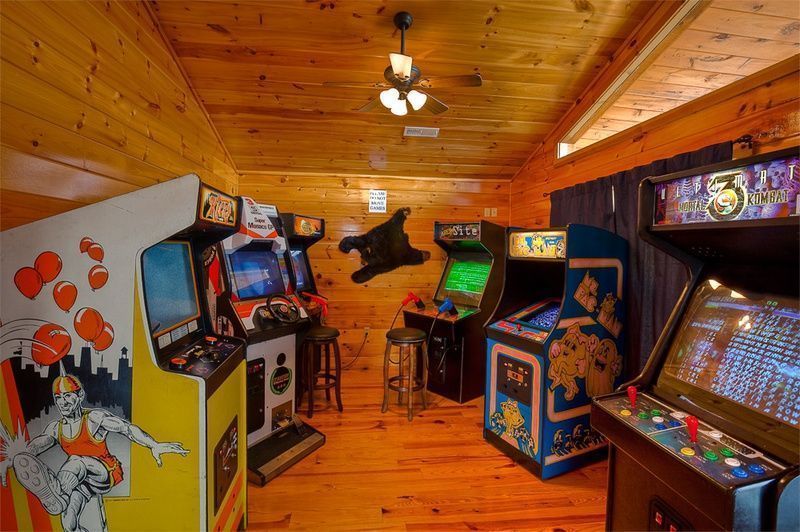 According to a new global survey, an average 87% of parents admit they give kids a say in vacation destination planning, with 34% of America's millennial parents (those between the ages of 18 and 34 this year) claiming their kids have full control over the final vacation decision.
You may be surprised at the results of this survey administered by market research firm YouGov on behalf of the vacation rental marketplace, HomeAway, now VRBO
. Taken by 2,813 kids in the U.S., U.K., France, Germany and Spain during April 2015, the so-called "Kidfluencer Survey" has more surprises and some not-so-surprising stats.
Surprise!
Half the kids admit they like family vacations. 50% of the U.S. kids surveyed said one of their favorite parts of vacation was "being together with my family." In contrast, only 41% of the parents said the most important part of a family vacation was "spending quality time together."
American parents are not the easiest pushovers. Up to 10% more of the parents surveyed in France, Germany and Spain listen to their kids" opinions than in the U.S.
Kids notice more than you think they do. 54% of kids report that their parents seem happier on family vacations and 70% said their parents did not spend too much time on their gadgets – but this question was not asked of spouses.
No Surprise.
Multigenerational travel is parents' choice. 38% of parents told the Kidfluencer Survey that grandparents were the first to be invited to join the family vacation, while 55% of kids wanted to invite friends (and 32% wanted to bring their pet.) ?
All ages want to connect. At 59%, WiFi was noted as a deciding factor in where to stay, more than location or availability of children's activities – and equally important to the number of beds.
Kids like to be comfortable, too. We were not surprised that 39% of kids said the best part of staying in a whole house is getting their own room or their own bed, and we laughed when we heard complaints from the 44% who had spent the night on a couch; 43% on an air mattress and 22% who slept on the floor during their vacation – things most parents have forced their youngest to do. Surprise: 4% had kids sleep in bathtubs, and 3% in closets. (Full disclosure: we're guilty of putting a crib in a walk-in closet, too.)
Kids Are Very Opinionated… If You'd Only Ask
The 2014 Traveler's Road to Decision Study (Google/Ipsos Media CT) presented at the recent TMS Family Travel Summit also found that kids were influential in 87% of households during vacation planning, with 8 years being the median age of influencers. The Home Away team went farther, asking opinions of kids ages 6-18 so we'd know what those little rascals are really thinking.
Kids love adventure and trying new things. While only 37% of kids think a pool is essential to a family vacation, 75% of parents do. Nearly one in four kids clamored for their own waterslide, however, and many others wanted bowling alleys, basketball courts and video arcades.
Did we mention that the Homeaway network of sites represents more than one million paid listings of vacation rental homes in 190 countries? So yes, there's a five-bedroom cabin
in Sevierville, Tennessee sleeping 18, priced from $350/night, with its own video game arcade! (And likely homes with bowling alleys and basketball courts.)
Theme parks are big, but Europe is a teen magnet. More than a third of kids (37%) chose a castle when asked about unusual vacation homes, with 29% selecting a treehouse. Fortunately, Homeaway has 639 castles for rent in Europe, a top value destination this year.
We were surprised that three times as many teens were interested in an international vacation destination as their younger sibs, a majority of whom (54%) wanted to go to a theme park. (Disney surveys corroborate that theme parks are the number one vacation choice for U.S. kids.) After theme parks, beach and big city vacations were tops with older kids.
Be Proactive and Ask Kids to be Involved
We want our family vacations to be the best ever and if kids aren't happy… you know the saying.
Parents consult with kids in self-defense. The majority of parents agreed that they involved kids in the planning to ensure a better vacation for everyone, while 53% did it to "get kids excited about the trip" and 42% wanted them to "learn something." When questioned about kids' specific involvement, 77% of U.S. parents said kids influenced daily activities and 53% said their impact was on the type of vacation destination itself.
"The whole family is now invested in the experience, with kids bringing their own travel preferences to the table,"?adds Brian Sharples, HomeAway co-founder and CEO.
Surprise! What he didn't mention was that the Kidfluencer Survey found 12% of U.S. kids over age 12 are embarrassed by their parents' swimsuits, 9% by their fanny packs and an equal number by their souvenir T-shirts.
Move over fashion industry, Generation Z is on its way!
This blog post and the travel trends data cited were sponsored by HomeAway.com but the opinions and interpretations expressed are those of the author alone.
Dear Reader: This page may contain affiliate links which may earn a commission if you click through and make a purchase. Our independent journalism is not influenced by any advertiser or commercial initiative unless it is clearly marked as sponsored content. As travel products change, please be sure to reconfirm all details and stay up to date with current events to ensure a safe and successful trip.
---