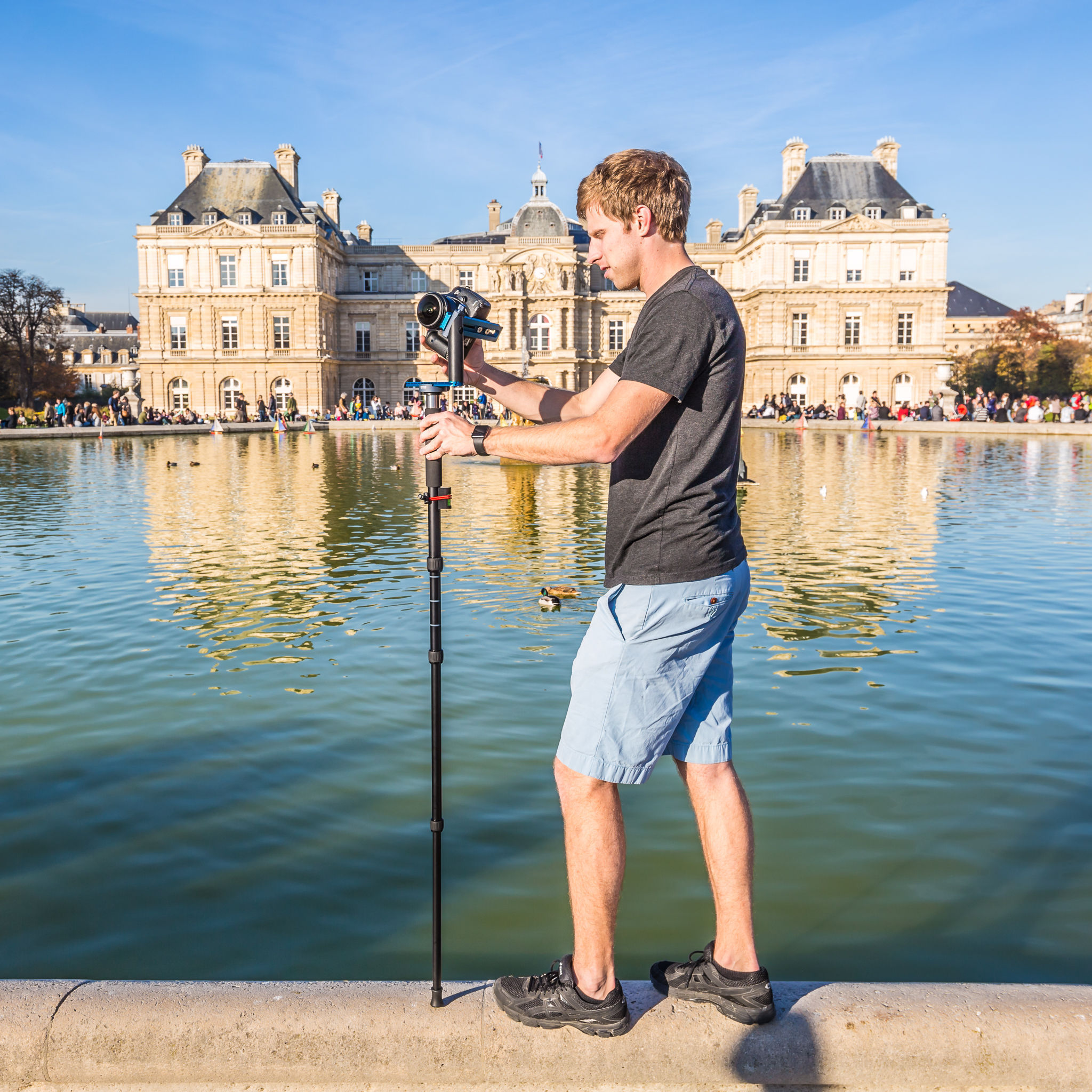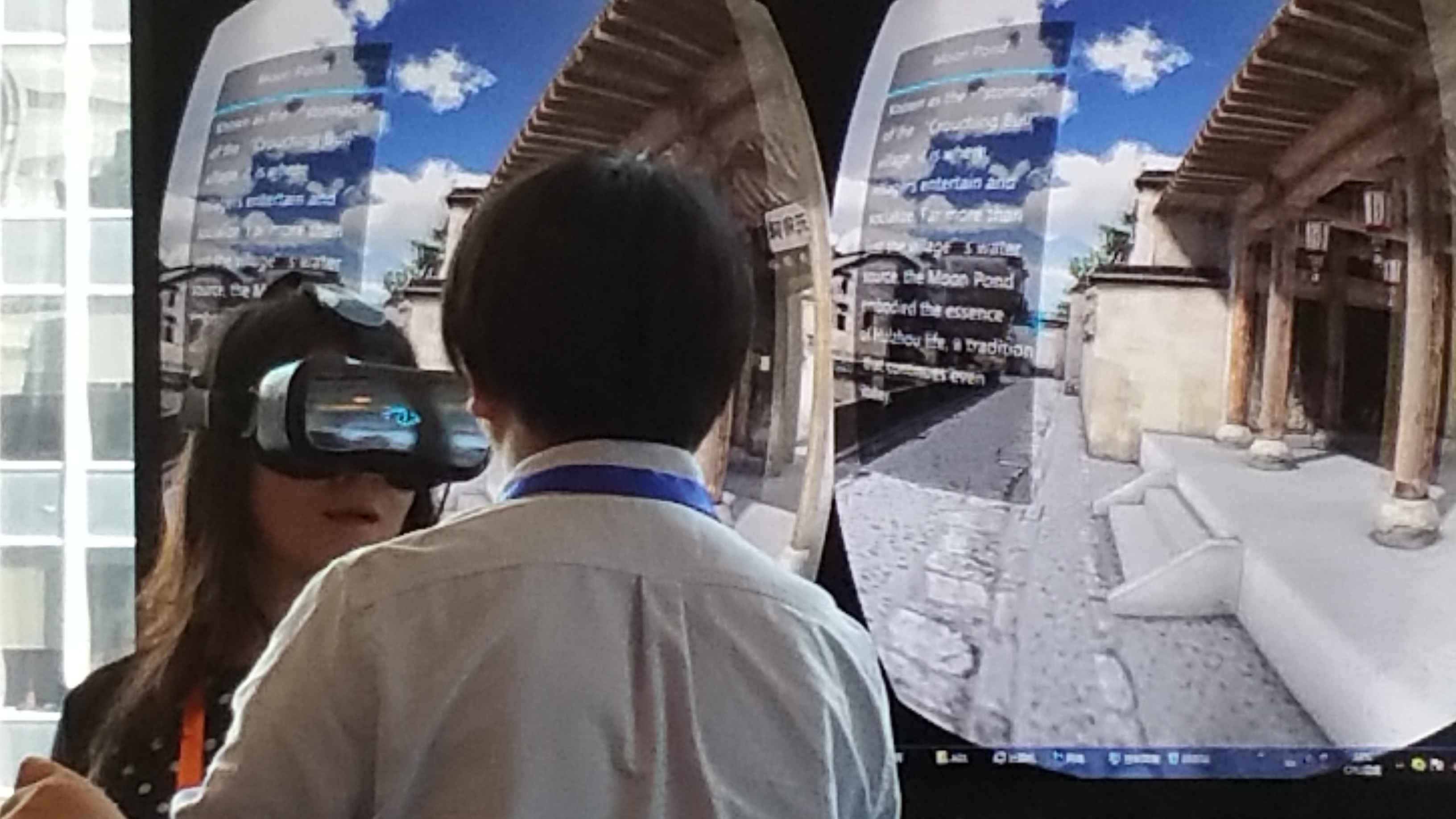 Since the 1990 release of "Total Recall," the Paul Verhoeven film starring Arnold Schwarznegger as a man who buys a virtual vacation to Mars, the travel industry has been anticipating the commercial development of virtual reality (VR) technology.
More than 20 years later, when Facebook announced the purchase of VR headset maker Oculus for $2 billion, everyone began saying VR would be the next big thing in travel. That prediction may be coming true sooner than you think.
What is Augmented and what is Virtual?
For years, travel sellers have experimented with the similar, but less immersive, technique of augmented reality (AR). AR was the first software that enabled creators to superimpose a computer-generated image (such as text or links to other resources) on a user's screen in a composite view that "augmented" reality itself. It's now widely used for video games and mobile phone apps.
In contrast, VR creates its own interactive world in three dimensions, using images taken from all angles that are then "stitched" together following a 3D 360° model. Digital "pathways" are designed into the content so that viewers can explore and interact from any angle. When well done, the user wearing a helmet or special goggles is absorbed in a new reality regardless of the one they are actually in.
Experts agree that it has been the limited availability and high cost of quality VR content and viewing equipment that is holding the industry back. That is rapidly changing.
Travel Industry Flirts with VR
In 2013, Marriott began early experiments with VR, designing a "teleporter" people could step into to enjoy a Hawaii or London visit, engineered by special effects company Framestore. The huge hotel company also tried "VR Postcards" to share more exotic travels with guests wearing the loaner Samsung Milk VR goggles left in hotel rooms.
British Columbia has produced a technologically impressive and very enticing VR view of the Canadian province, which highlighted an outdoors adventure experience to lure virtual travelers into actually visiting their destination.
China Tourism recently provided media with a sneak preview of their 360° fully immersive, VR tour of the lovely Temple of Heaven. By turning my head, I could see the arches leading into the front courtyard, and the gardens beyond the main temple. By using the toggle switch, I could zoom in to admire the lines of the architecture and tiles along the roofline -– interactivity that makes the VR experience so compelling.
Carnival Corporation just partnered with AT&T and Samsung to demonstrate a "virtual" cruise experience in 1,000 AT&T stores in 37 states. Arnold Donald, CEO of Carnival Corporation, explained, "There are still many people who have not had a chance to enjoy the one-of-a-kind experience we provide with one of our 10 cruise line brands. With most of the U.S. dealing with winter weather, the timing for this launch is designed to give people a fully immersive look at why cruising is a great vacation – and helps remind them to think about going on a cruise when planning their next vacation."
Marketing with Virtual Reality
In the present, I found the Temple of Heaven VR Tour unsatisfying and a bit nauseating, an effect VR can induce. The aftertaste, however, was an interest in seeing and feeling more virtual reality, not necessarily the real-life Temple of Heaven itself.
I asked Suzanne Sanders, Director of Marketing at YouVisit, about how their use of AR in campus tour videos had evolved. YouVisit.com produces 3D 360° panoramas, videos and VR tours (see examples of VR here) which can be seen on mobile, or a desktop screen, or through VR headsets. VR is well suited, she notes, to selling hotel rooms to prospective guests or conveying the vibe of a luxury boutique hotel, such as this look at The Ludlow Hotel.
Sanders adds, "People want customized experiences when they travel, so we give them different opportunities to interact with their VR tours." Retail brands have been the first to create experiential and customized content which doesn't rely on headsets or specialty gear. The YouVisit.com team says clients can expect shoppers who experience a VR tour to spend an average of 10.4 minutes on it, and make an average 22% more in-person store visits afterwards.
Growth in VR is Anything But Virtual
The sudden boom in VR is very real. The "Technology, Media & Telecommunications Predictions" by Deloitte found that VR will have its first billion dollar year in 2016, with about $700 million in hardware sales, and the remainder from content.
Google has already shipped more than 5 million Cardboard VR headsets, which retail for $25. While McDonald's is providing VR goggles accompanied by a game app, Coca-Cola has turned its cardboard packaging for a 12-pack of sodas into a DIY VR viewer its customers can use with a smartphone.
Samsung Gear VR users have watched more than 1 million hours of content. The New York Times is adding VR films to its lead news stories when seen on mobile devices; the Washington Post is hosting the VR "Journey to Mars" on its site; and USA Today is producing the series "VRtually There" to debut in mid 2016.
However, a March 2016 study of 3,000 online consumers from Horizon Media found that nearly 66% of Americans were "unaware of or don't care about having VR technology" and that only 25% were willing to spend $250 or more to try the new gear.
What's Virtually Next in the Virtual World?
The jury is out on whether digital exposure to a destination — no matter how realistic — will prompt the in-person visits that translate into tourism revenue. But the VR industry is rushing to improve quality, and companies like Blippar are building 3D VR search engines and tools that allow shoppers to supplement information about a purchase by pointing their phones at an item.
And travel agencies are sure that many clients would prefer to vacation with a VR viewer rather than take out a quick loan for a vacation IRL. VR videos are currently produced by using 24 cameras mounted in a spherical shape, which record enough video so that users can watch from almost any vantage point. In early 2016, the Facebook blog noted that to enhance the display of VR content, they "quadrupled the resolution quality of 360 streaming video in VR, while reducing the amount of required network bandwidth by 4x — so videos look clearer and play faster."
"Everyone is pushing for it very fast and furious," said Sanders, who knows the Oculus Rift has propelled sales. And what does that mean for the travel industry?
"The technology seen in 'Total Recall' is here now, but the virtual vacation experience…" Sanders pauses. "It's going to take awhile for people to create a long VR journey and make guests feel like they're really there."
But it's likely to be much faster than anyone today can predict.
Dear Reader: This page may contain affiliate links which may earn a commission if you click through and make a purchase. Our independent journalism is not influenced by any advertiser or commercial initiative unless it is clearly marked as sponsored content. As travel products change, please be sure to reconfirm all details and stay up to date with current events to ensure a safe and successful trip.
---