A Disneyland vacation, like a storybook adventure, will always be something that is somewhat of an heirloom, being handed down generation to generation, no matter the age when you first visit. It's a family vacation we save for, spend time planning out to every last detail, and one we want our children to remember for the rest of their lives.
I'm going to help you maximize the magic and warm memories from this vacation, and make the best use of your time, based on the age of your school age children. If you haven't already, check-out part I to this article, "Take a Ride Through Disneyland's Storybook Adventures" covering babies, toddler and little ones.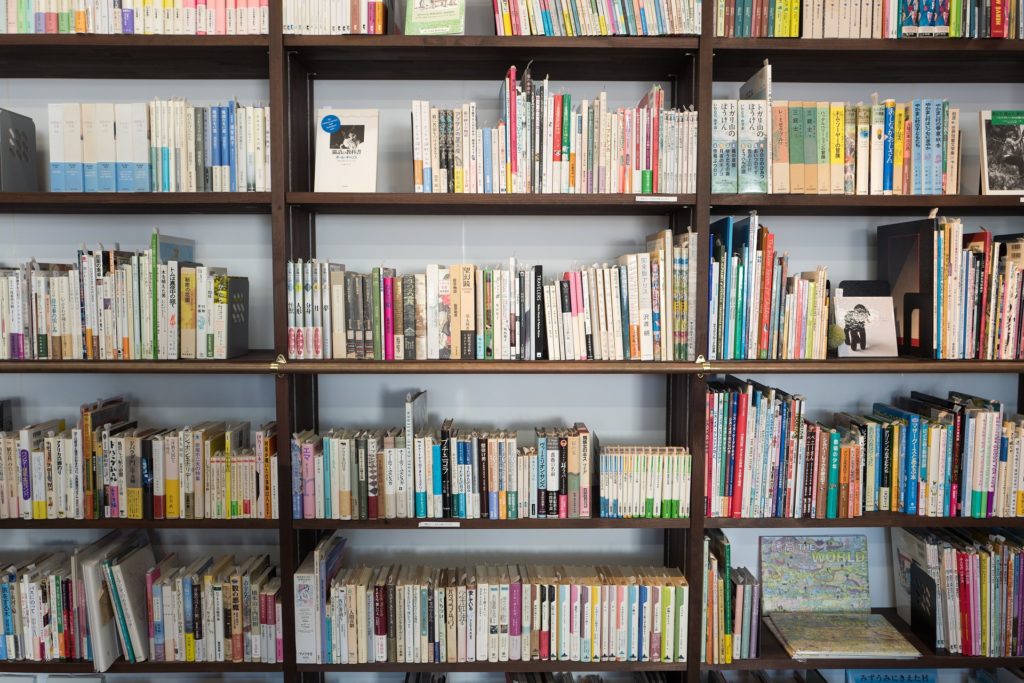 In planning, I spent several hours going through Disney maps, researching visitors' regrets (which rides they missed, which ones they didn't know about, which ones they simply ran out of time for.) Then, I spent a few days in the park with my own family to figure out the best use of limited time there, without losing the magic of just being at Disneyland. That's just the first step in your Disney planning process — finding some of the great children's books that enhance the rides (see my suggestions) is the part that will makes these memories stick forever.
Here's what I learned about how you can make a first time visit to Disneyland a never-to-be-forgotten adventure.
Pint-Sized Thrills at Disneyland for Kids Ages 5 to 8
Spark older children's imaginations by arming them with books that complement their Disneyland adventure, and give them an opportunity to show off their smarts. They'll love explaining the real story behind King Arthur's Carousel to little siblings and friends. And if nothing else, older kids just like being right with insider knowledge!
Here are some read-aloud Disneyland storybook ideas for your babies. I've found even 5 to 8-year-olds will enjoy taking a step-up from the little kid rides and testing their limits. The Haunted Mansion; or Indiana Jones Adventure gives just enough thrills without taking it too far. In my experience, even older kids get inspired by little kid rides like It's a Small World, but they still need some action to balance their excitement. Use the list above as a jumping off point, but incorporate some of these favorites to round-out your day.
Kids find out if they will you survive the Temple of the Forbidden Eye on the Indiana Jones Adventure. This heart-pumping ride will take you through unbelievable circumstances as you hunt for the famous Indiana Jones who has gone missing! This ride is filled with intense scenes that may scare some kids but overall most will enjoy the heart pounding fun that awaits.
Bigger Kids and Bigger Disneyland Adventures
Your older kids have probably seen the Indiana Jones movies, or are at least aware that Harrison Ford flexed his acting muscles beyond Star Wars. But do they know about the real-life Indiana Jones? Cradle of Gold: the Story of Hiram Bingham, tells the real-life story of Indiana Jones and the search for Machu Picchu. This fascinating story details how a Peruvian boy led an American Explorer and historian into the Inca citadel of Machu Picchu in 1911. This "grown-up" book is a perfect opportunity to start a tradition of reading aloud at night and rekindling bedtime magic with your older children.
Introduce your kids to the thrills and chills of Big Thunder Mountain Railroad. Board a high speeding train as it carries you through the remains of an old mining shaft. Be prepared for big turns and sudden drops. Comic book lovers will want to scoop up Marvel's namesake comic series, Big Thunder Mountain Railroad
. Like the ride, the comic book features thrills from the mysterious mountain along with a backstory. Barnabas T. Bullion wants tso shelter his daughter Abigail from the wilds of the Wild West, but the hero of the day has other ideas like robbing their gold mine and soon encounters earthquakes, floods and dynamite-chewing goats.
Soar Through Thrill Ride Story Books for Ages 9 to 12
Older kids are ready for more adventure, but can appreciate some of the educational elements of Disneyland's rides that go over little kids' heads. Give them a challenge on their day at the park like reporting on three things they learned about the Pacific Islands at the Enchanted Tiki Room before leaving their younger brothers and sisters behind to brave the Matterhorn Bobsleds.
Hop in a mine cart and be carried away to the peaceful little cottage the 7 dwarves live in before heading into the deep hollows of the evil queen. Just when you think there's no hope, your little dwarf heroes will come to save the day on Snow White's Scary Adventures. Give the kids a literary history lesson with the original tale of Snow White originating from the Grimm Brothers fairy tales. Snow White: A Tale from the Brothers Grimm for ages 6 to 9-years introduces readers to pretty Snow White and a crafty queen. Be advised the story differs from the Disney classic, and some kids may not want to pull the curtain back on the real story. Meanwhile, older kids will probably be floored by the idea that Grimm's ancient books are the inspiration for various Disney movies including Cinderella and Sleeping Beauty.
Next, race down a replica of one of the most famous mountains in the world, on the Matterhorn Bobsleds ride. Hang onto your sled tightly as you speed through icy scenery and cross unsteady bridges all while trying to avoid the much feared Abominable Snowman. While the snow monster might be all fluff, there's real life inspiration behind bobsledding. An inspiring read for adults or kids, Yes I Can!: The Story of the Jamaican Bobsled Team explains what happened when Jamaicans Devon Harris, Michael White, Dudley Stokes and Christian Stokes decided to pursue their dreams to the Olympics, despite living in the Caribbean and only having a few months to get ready. They went on to form Jamaica's first bobsled team and made it all the way to the Olympics.
From Outerspace to Under the Sea Storybooks
Board a space cruiser and help save toys everywhere as you defeat the evil Emperor Zurg on Buzz Lightyear Astro Blasters. Take your laser gun and aim at all the targets you possibly can in short bursts of time. With vibrant colors and engaging story lines you will feel transported into the Toy Story world. At the end of the ride everyone can check their Star Command Rank based on their total score. If your family hasn't had their space fix yet, take to the sky in your own personal rocket with Astro Orbitor. Kids will command their own ship and tell it how high or how low to fly while spinning around a galaxy of planets on this out of this world adventure. There are more futuristic, space themed rides like Space Mountain, one of the most beloved rides at Disneyland. Experience a rush of energy and excitement as you board a spaceship and blast off into space for an unforgettable adventure. Meanwhile, Star Tours brings Star Wars to life in this exploration of the most outer depths of space. Encounter famous movie characters and alien worlds as you accomplish your mission.
Space lovers can learn more about our solar system with National Geographic Readers: Planets for 5 to 8-year-old readers. Kids learn about the solar system, dwarf planets and get lots of fascinating fun facts. For older kids, Alien Worlds: Your Guide to Extraterrestrial Life (National Geographic Kids) that explores where or not life on alien worlds could really exist. Ask your kids what they think!
Once you come down from space, head deep under the sea. Finding Nemo Submarine Voyage takes you underwater to enjoy and experience the story of Nemo. Explore underwater volcanoes, scuba divers and Nemo himself. Go on this exciting ride to participate in some of the most adored scenes from the movie Finding Nemo. Our literary suggestion is giving your young readers Twenty Thousand Leagues Under the Sea Retold For Kids: Beginner Reader Classics
Twenty Thousand Leagues Under the Sea by beloved sea adventurer, Jules Verne.
Engage Teenagers on an Interactive Scavenger Hunt
By now your family has ventured through endless stories, literary inspirations, modern new twists, and real-life legends at Disneyland.
You can put your teenagers in charge of documenting the whole family's trip in a digital storybook scrapbook to share online. Need other ideas to keep the kids engaged?
Embark on a Disney Pin Scavenger Hunt! Guests purchase an adventure kit with a lanyard to showcase pins along with a decoder medal. Next, six different PinTerest clue cards feature questions that need to be answered and shared with a NavigatEAR cast member in special locations. Once the challenge is solved, your teen can redeem a clue card for a pin. Your kids will learn more about teamwork and super sleuthing while enjoying the park in areas usually reserved for the younger crowd like Fantasyland.
Thanks to Family Travel Forum editor, Susan Finch, for her storybook suggestions.
What are some of your favorite interactive activities and storybook themed adventures at Disneyland? Let us know by leaving a comment below!
Dear Reader: This page may contain affiliate links which may earn a commission if you click through and make a purchase. Our independent journalism is not influenced by any advertiser or commercial initiative unless it is clearly marked as sponsored content. As travel products change, please be sure to reconfirm all details and stay up to date with current events to ensure a safe and successful trip.
---