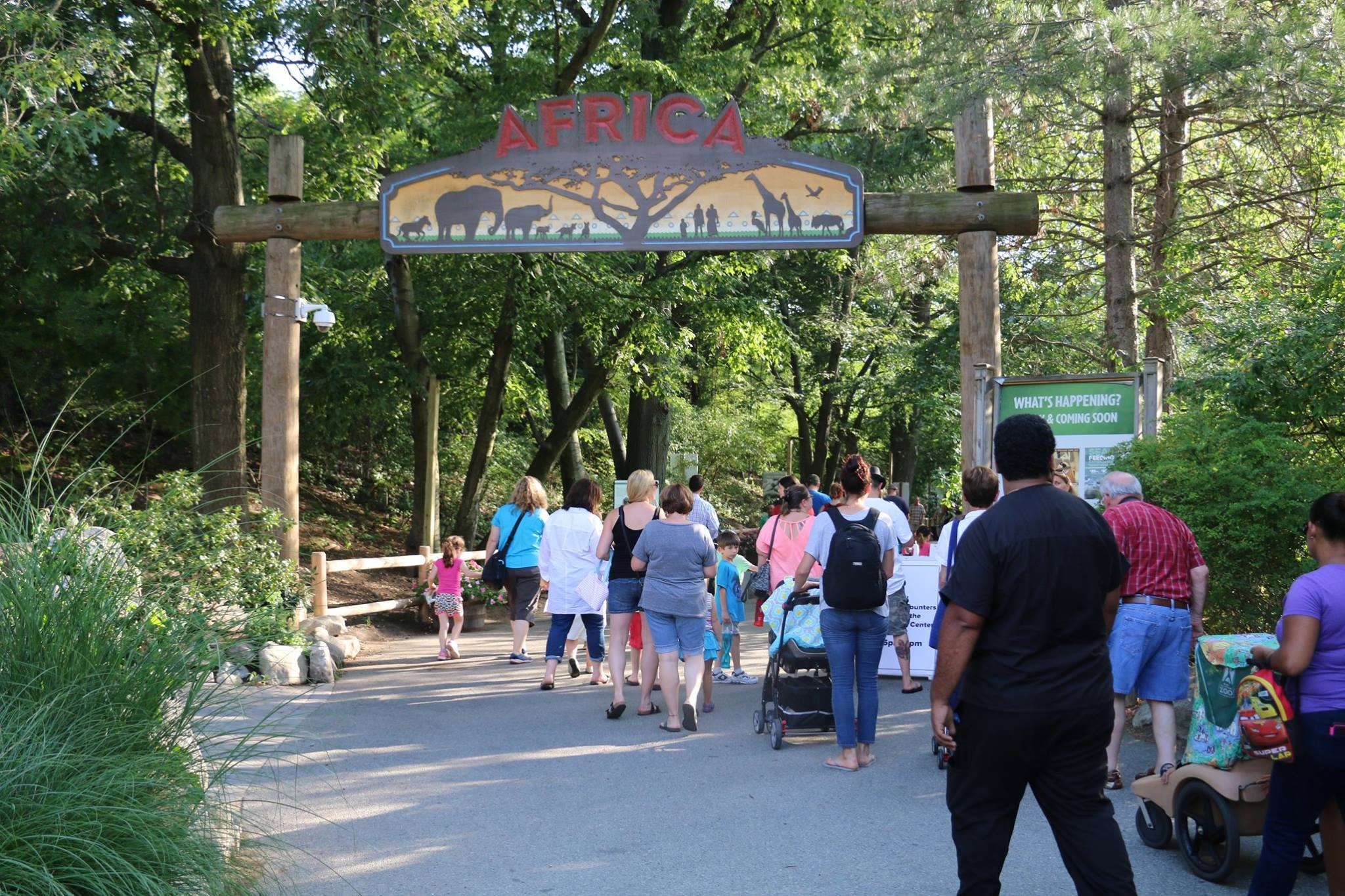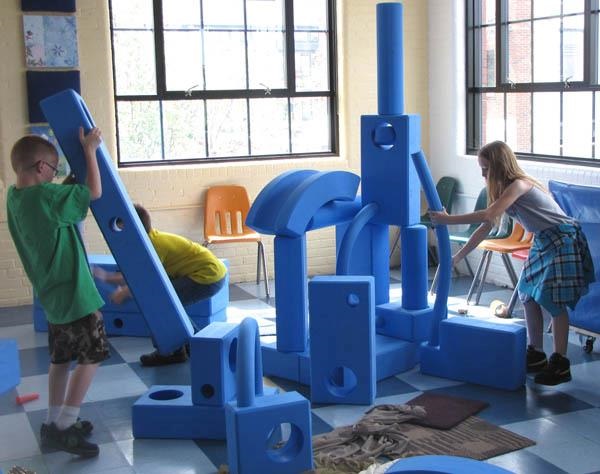 My recent visit to Providence, Rhode Island, long considered a second city to Boston (its neighbor barely 45 minutes to the north), proved that it's second to none. Instead, Providence is home to some amazing cultural institutions, six schools of higher education, and fabulous eating possibilities from the very simple to elaborate dining. All ages will appreciate that, while New England may conjure up visions of laconic farm folk; this informal, friendly and affordable place shatters that stereotype into a million pieces.
To make your weekend visit special, focus your time on two venues, depending on the ages of your kids.
If you're traveling with toddlers or school-age children:
1. The Roger Williams Park Zoo
2. Providence Children's Museum
While neither one is the biggest in its category, their uniqueness and approach make them a must-do on your visit.
If you're traveling with older kids and teens:
1. Do campus tours at some of the nation's top universities
2. Sample the city's amazing restaurants and explore the Arcade
Kids, It's All Happening at the Zoo
Established in 1872, the Roger Williams Park Zoo has over 160 animals, from giraffes to elephants to snow leopards, from all over the world. It focuses on some more unusual creatures, many from Southeast Asia, along with domestic creatures like alligators, bald eagles, bison and wild turkeys. There is a farmyard area with a petting zoo as well for your young zoologists. From agouti to zebra, this will keep all of you busy for more than just a couple of hours and the zoo's relatively compact size makes learning easy for children. Additionally, a Rainforest exhibit will be opening up in the spring of 2018. Getting there is easy by public bus that travels between the park and downtown, a 20-minute ride. The park also features Carousel Village which features a working carousel, pony rides, a bouncy house, a train ride and an old line snack bar. Everything is clean and modern, but with that Providence uniqueness. And, if you find yourself in Providence for a week, there is a Zoo Camp for children of different ages during the summer that offers a rather unusual way to learn about animals in an intimate setting.
Play Is the Thing for under-12s at The Children's Museum
After 40 years, this Providence Children's Museum still has the right stuff, even after moving from a renovated mansion in nearby Pawtucket to an industrial building with 8,000 square-feet for exhibits in the southern part of downtown. The two-story layout gives children a great space to play and learn in, with many thoughtful, interactive exhibits that provide a dash of humor and a large dose of education. In particular, the exhibit "Coming to Rhode Island" is a wonderful introduction to the lives of four very different people who migrated to Rhode Island from places outside of the United States. The areas include informative displays and play areas, suitable for those 4 years of age and older. At the end of the display, a Story Center engages both parents and children to use the information on cultural diversity and individual differences in an activity area. In these unusual times, the vitality and timeliness of this section is striking.
In keeping with an international theme, this summer the museum hosts "Voyage to Vietnam," an exhibit about the South East Asian nation. The intelligence and forethought behind this attraction is quite impressive.
An easy bus, taxi or car ride from downtown, this large, fun-filled facility is a must-see for the under-12 set.
Campus Visits, especially with Teens
Providence boasts many other attractions, too numerous to detail here. Families traveling with teens should walk around the neighborhood just east of downtown, known as College Hill, west of downtown. The Brown University and Rhode Island School of Design campuses are there, and the RISD Museum is a must-see.
Meals are a great opportunity to explore just west of downtown, in the heart of the Italian community, the site of some terrific restaurants. Italy maybe over 4,000 miles away, yet sitting at a table in DePasquale Plaza provides the right atmosphere. At Caffe Dolce Vita, breakfast is served until 3pm on the weekends, and the menu encompasses the best of American and Italian cuisines. Nothing to worry about with children in tow and, if you have restless youngsters, a walk around the plaza should be of interest.
Fun Opportunities to Shop & Dine
If you are downtown and the shopping vibe hits, as it will with most teens, The Arcade offers many Rhode Island-focused stores. There is a store selling merchandise and literary works related to science fiction author and native son, HP Lovecraft. There are other unique stores as well scattered throughout that area, amidst all the wonderful 19th and 20th-century buildings that have survived alongside newer ones. The multicolored buildings are unlike anything else. Food is good here, and the prices will certainly please for breakfast, lunch and dinner.
Not every dining spot in Providence will dent the wallet. The Small Point Cafe is conveniently located downtown, near many stores. It is a less unique, but wallet-helper place to sit and have a freshly made sandwich, beverage (i.e. Coffee milk–try the chocolate!) or tasty dessert in a setting complete with locals, college students and the occasional out-of-towners. This is a self-service establishment, and lends itself to snacking. As you might expect, almost everything is locally sourced and delicious. You might want to take-out from here and enjoy a picnic lunch in one of the beautiful public spaces downtown.
Irresistible Eats in Providence
Perhaps the best secret to uncover in this hidden gem of a city is the food — a delight for foodies of any age. Johnson and Wales, one of the city's major universities, offers a Culinary School among its different curriculums. While a few graduates emigrate to other places, it seems like a majority of them stay in Providence to populate kitchens large and small. Much of the food provided is locally sourced, and there is a lot of local seafood available. Traditional local food and beverages including Del's Lemonade, coffee milk (better to drink than you might think), and New York System hot dogs are also found.
We sampled some of these offerings and can report that while not all were suitable for families with small children, they could work well for teenagers and older children.
The Dorrance
Housed in an old bank building, the tall ceiling and large spaces give this restaurant a nice open and bright feel. Large picture windows and sunlight give your menu choices an even better look. The seafood is especially good. This downtown venue is perfect for a splurge meal, if not a celebration.
Gracie's
This four-diamond restaurant in the heart of the entertainment district features seasonal, locally sourced food that was terrific. Chef Matt and his staff provide many choices for even the most finicky diner. They also operate Miss Ellie's Bakery a few blocks away, which has great baked goods and beverages to walk around with or snack on there — two places you do not want to miss.
Circe Restaurant
With owner Carlo and Chef Simon at the helm of this deluxe Providence meets Italy dining spot, the food is well-prepared and locally sourced. The unhurried service may not be for all, but makes for a meal that will be memorable. Another splurge.
Providence Trip Planning Tips
Providence is easy to get to, and offers fun activities year round (events calendar at GoProvidence.com). Traveling 3.5 hours by Amtrak from New York City gives everyone the chance to view the incredible panorama between East Haven, Connecticut and Westerly, Rhode Island, where the Shore Line route plays tag with Long Island Sound. Base yourselves at the highrise Hilton Providence and you'll have a good, family-oriented place to stay, replete with an indoor pool.
Among myriad festivals and events taking place throughout the year, we dropped by PVDFest, a long weekend of music, dance and food. The third annual June festival was held under the watchful eye of Mayor Jorge Elorza, present during many events. While there were a large number of acts at different venues, including family activities at Burnside Park in the center of downtown, the standouts were Bandaloup, who performed a music and dance piece… on the side of a building. Not on the floor, but on the side, and each performer worked, while tethered, from the top of the nine-story building to the base.
The cost of these events, along with all the others? Zero! The warmth and enthusiasm of the crowds at the events provided an ambiance that projected a small town gathering, far unlike its big city setting.
But wait! What's a festival without a parade? Saturday afternoon provided one, with a unique Providence bent. Many different groups performed with diverse instruments, costumes, and dances.
It wouldn't be Providence, unless everyone was having fun and enjoying themselves in the streets of downtown.
Dear Reader: This page may contain affiliate links which may earn a commission if you click through and make a purchase. Our independent journalism is not influenced by any advertiser or commercial initiative unless it is clearly marked as sponsored content. As travel products change, please be sure to reconfirm all details and stay up to date with current events to ensure a safe and successful trip.
---