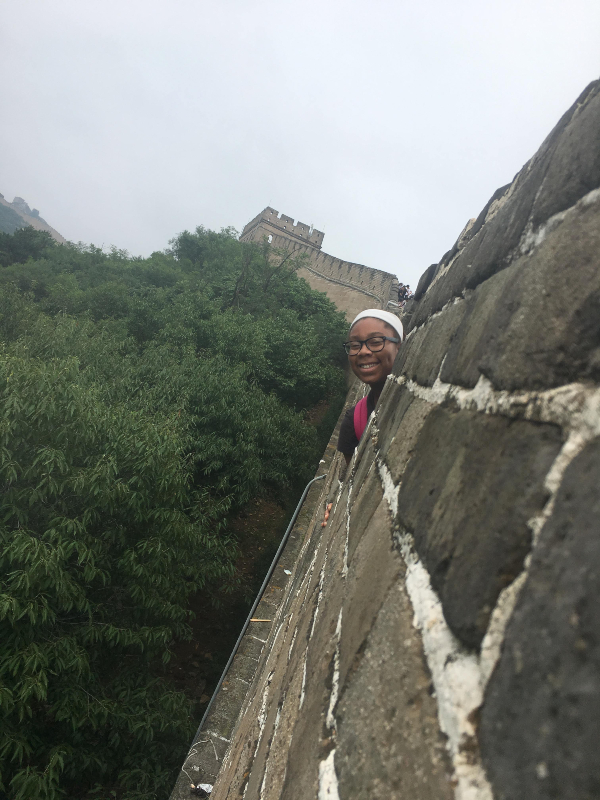 ---
Travelling to foreign places can be daunting, especially when you don't know much about the destination. By following these four simple steps, you can conquer Beijing, and anywhere else you wish to travel.
1. Commit Cultural Faux Pas
Although I had a list of things not to say or do in China, I forgot most of those things when my family and I landed in Beijing. As a result, we did and said things that probably (read: definitely) left the locals confused.
One of the most memorable mistakes happened when we went to a restaurant to try ???? (beijing kaoya, Peking duck). There was a pot of water at the edge of our table, but none of us knew what to do with it, so we did whatever we wanted. My sisters drank the water, my dad washed his hands with it, and I skeptically stared at it. As it turns out, the water was meant to be used to wash the plates provided to us (which we found out by watching others properly use it).
A potentially dangerous mistake I made happened when we went to ????? (tian'anmen guangchang, Tiananmen Square). I was shocked to see that there were no memorials honoring the students, but even more shocked when I saw the portrait of Mao Zedong. I promptly pointed at it and said, "Look, it's Mao!" In Chinese class the following year, I learned that one of the things you should never do is say his name in China. Considering how heavily the police were monitoring the Square, I considered it lucky that I was not overheard.
2. Be Adventurous
Part of the fun in travelling comes from trying new things. We had ??? (xingbake, Chinese Starbucks), where the American-style pancakes were better than any pancake I've ever had. Then we went to Snack Street, which was a thoroughly terrifying yet awesome experience. Beijing even had a restaurant called Pizza Hut Kitchen! If you took Pizza Hut, made it a sit-down restaurant, and added pasta and chocolate waffles, you'd essentially have a Pizza Hut Kitchen. Trying food in China was lots of fun, but it was nothing compared to learning about history.
3. Appreciate Culture
Our first destination in Beijing was Tiananmen Square. I was excited to see a place that represented such a major event in modern history. I wanted to read every memorial and learn as much as I could about the protests. Imagine my shock when we got there and there was only a picture of Mao! I was disappointed at first, but then I realized that the government censorship probably didn't allow for anything honoring the deceased. I held a private moment of silence for those involved in the protests, and I felt much closer to history.
In addition to Tiananmen Square, my family and I went to ??? (yiheyuan, the Summer Palace), ???? (tiantan gongyuan, the Temple of Heaven), and ?????? (zhongguo wanli changcheng, the Great Wall of China). Each destination had beautiful architecture and a rich history, and it was impossible not to be in awe.
4. Have Fun!
I know it sounds cliche, but having fun is a necessary step in conquering any travel destination. Enjoy the overcrowded subway! Enjoy the cartoon about anthropomorphic vegetables torturing one another for breaking the law! While the major experiences in foreign countries are cool, the little things really make the trip unique.
By following these four simple steps, you are guaranteed to conquer any destination of your choice. I hope you found my travel blog interesting and informative. Now, get out and explore!
Dear Reader: This page may contain affiliate links which may earn a commission if you click through and make a purchase. Our independent journalism is not influenced by any advertiser or commercial initiative unless it is clearly marked as sponsored content. As travel products change, please be sure to reconfirm all details and stay up to date with current events to ensure a safe and successful trip.
---