---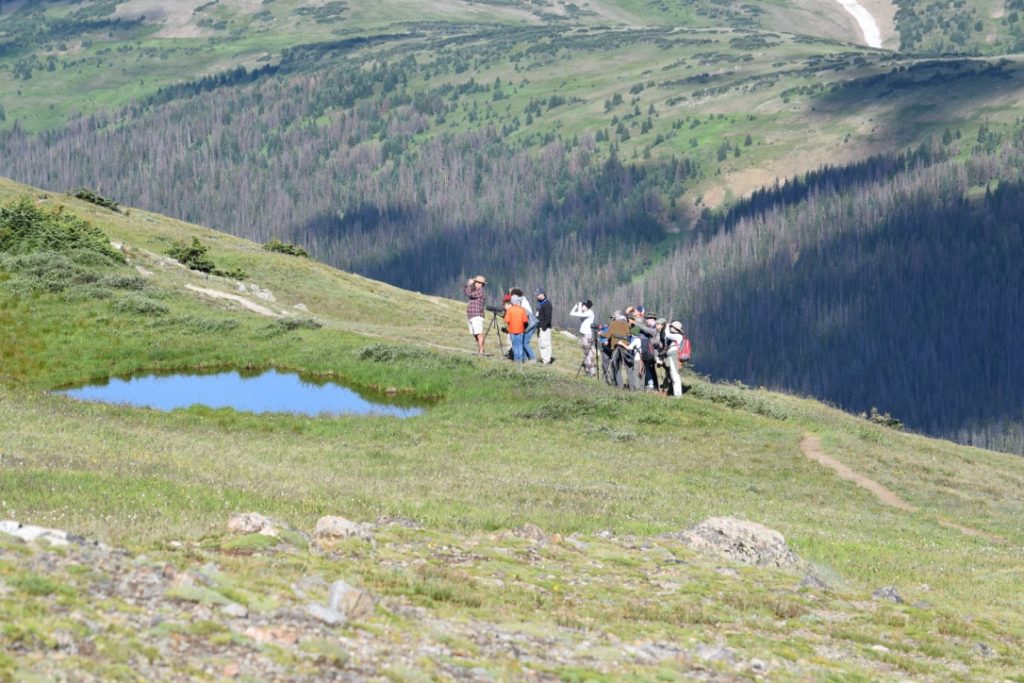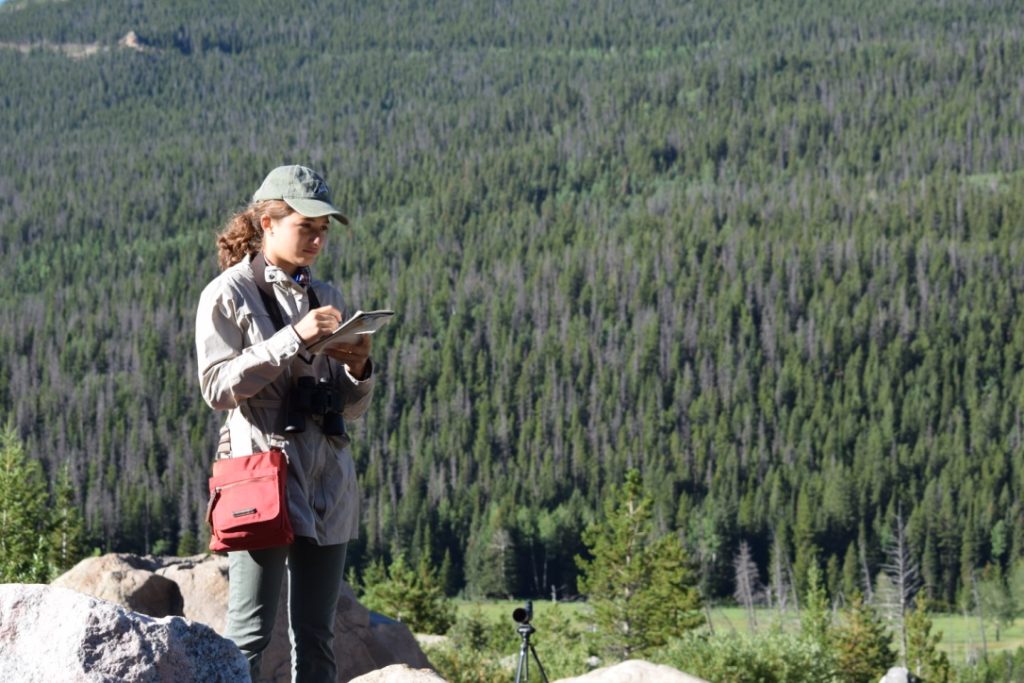 The San Gabriel Mountains – the Condor Mountains – slid away, and my sister Justina and I flew over a dust-red land home to the rugged canyons symbolic of the West; on our way to Camp Colorado II, a weeklong camp in Estes Park, CO for young birders, set up by the American Birding Association. If I had known the week I was about to live!
We got to know each other as soon as we packed into the vans from the Denver airport. An illustrated guide was passed around with thumbs covering the names for others to guess at; personal histories were told, of places visited and rarities chased. A camper next to me read the script of a Beckett play. Birds were called out as we passed landmarks that would become familiar to us – green-trimmed lakes, craggy mountainsides and stony streams.
In the mornings we would breakfast at six, after which we would drive off to memorable destinations. Among these were the famed Pawnee National Grasslands and the beautiful East side of Rocky Mountain National Park, including Medicine Bow Curve, a trail set in the 14,000 foot alpine peaks that overlooks the border with Wyoming.
The YMCA of the Rockies welcomed us naturalists – in fact, we birded the surroundings when given the chance. Ventures were usually but not always for the birds – forming a group of the musically inclined, we found pianos on which we performed for each other; we swam and held vocal games of volleyball. When driving, we listened to popular songs moderated by everyone, and hilariously made birding parody versions of the lyrics!
A few times, some of us took advantage of the grass and whistled. Those who knew how hooted in tune. Others clicked their tongues powerfully against their palates, while their friends flicked stretched cheeks to make sounds like dripping water. Finally, those who stood last blinking in the cacophony either turned to their acoustically learned colleagues for apprenticehood or shrieked along with the reliable larynx!
Birding involved driving to our destinations and walking the trail, during which birds would be called out. Certain birds captured our collective attention: the White-Tailed Ptarmigan hen with her five chicks, for example. Or the American Dipper by the stream as it preened to our delight.
It wasn't just birds. A family of moose – the terrifyingly tall, dripping bull on the trail – intercepted us on a rainy day in Boulder; a badger ran by in the Pawnee (we repeated the words to the viral badger video to the point of senselessness); and Pika squealed from their rock piles in the Rocky Mountain National Park.
In the alpines, white parnassians as well as an endemic Alpine butterfly hefting bloodred forewings with a delicate pale 8 on each side fluttered nearby. Through plants we learned the habitats: the alpines, for example, hosted tiny yellow stonecrop, cinquefoils, asters, and stunted spruces.
On the last evening after dinner, parting was too hard, so we had a hangout in the hall between our rooms. Battered field guides were passed around; I can still open my guide and remember my campmates, since everyone signed next to their favorite birds.
It was one of the best consecutive seven days of my teenage years, if not my life. I am grateful to the ABA for granting my sister and I a scholarship, and to my parents for supporting our endeavors.
Through my field notebook and photos, I hope to recall that week in Colorado as vividly as I lived it, for the rest of my life.
Dear Reader: This page may contain affiliate links which may earn a commission if you click through and make a purchase. Our independent journalism is not influenced by any advertiser or commercial initiative unless it is clearly marked as sponsored content. As travel products change, please be sure to reconfirm all details and stay up to date with current events to ensure a safe and successful trip.
---