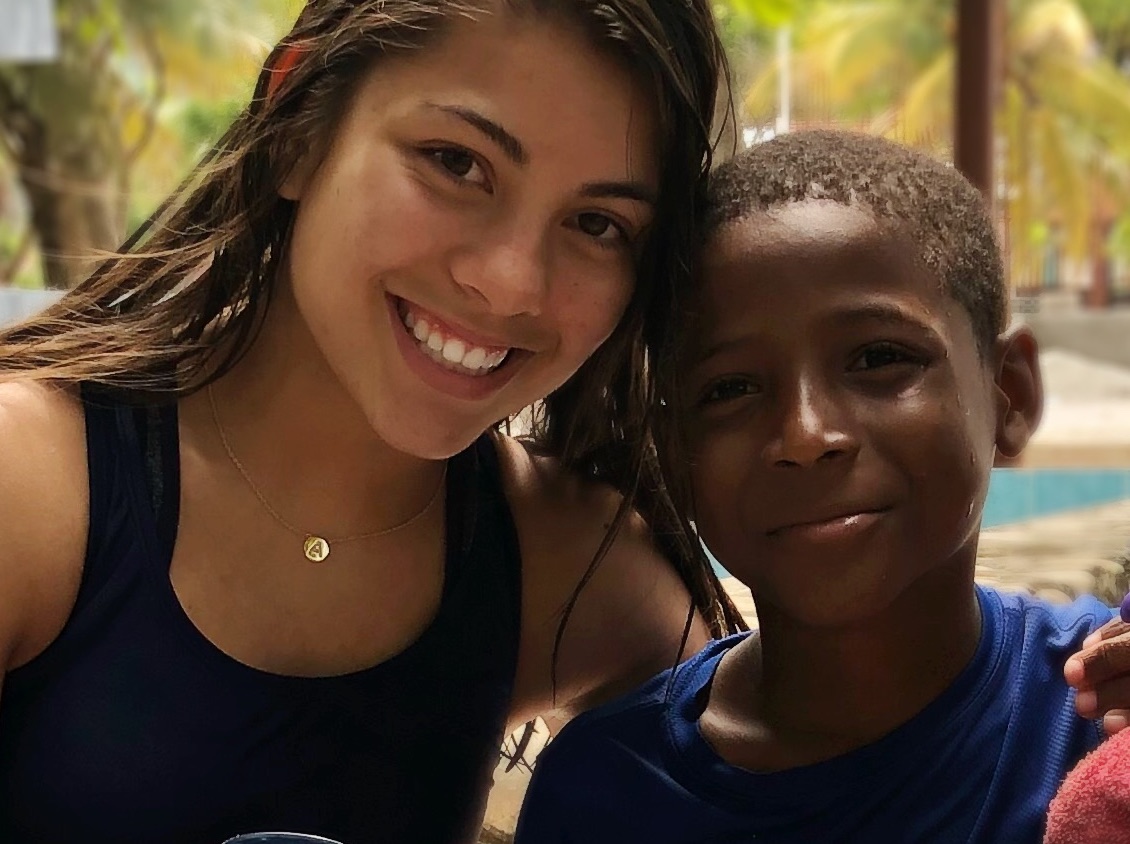 ---
As the sweat dripped from my forehead I couldn't help but wonder – was it from the intense heat, or was it from the butterflies currently inhabiting my stomach?
I had just landed in Cap Haitian, Haiti, for my first ever mission trip. Traveling 1,742 miles from home was a daunting task. Add in the fact that I was in a group in which I knew no one, in a place extremely unfamiliar, and in a country where I didn't speak the native language, well, you could say I was more than a little unnerved.
Surprisingly, my biggest fear wasn't getting sick or avoiding the mosquitoes: it was how well I would be able to connect with those around me. Would the children at the orphanages like me? How would I be able to communicate with them effectively? These thoughts swirled around my head as I laid down on my cot to sleep that first night.
When we met the children the next morning, it almost felt like stepping into a hurricane. They ran around in circles: yelling, screaming, laughing. Multiple kids were jumping on you, tugging on your arms to get your attention. Their happiness was intoxicating, even though it was somewhat overwhelming.
Finally, all the kids were gathered together for lunch. I had been given the important job of filling up water balloons for an afternoon activity. Little did I know, as I was filling them up, some little boys figured out what I was doing, and set their sights on retrieving some water balloons for themselves. The balloons – with me as their lone protector – never stood a chance.
I was surrounded. I had filled a kiddie pool with hundreds of water balloons, yet to my dismay, 5 little boys had decided that they wanted them for themselves. One would run up to grab a balloon, and as I tried to stop him, another would sneak right behind me to snatch one. They were too young to speak much English, so communication with them was impossible.
Suddenly, another boy came running over. "Kanpe! Kanpe!" All the other boys seemed to understand this, and disappointedly returned the water balloons to me. Although sad, they did cheer up when I gave each one a balloon of their own. I turned to the little boy who had come to my rescue, and he granted me a small smile.
As it turned out, I had made a new best friend that day. I learned that his name was Joanse, and for the rest of my time in Haiti, he never strayed from my side. He wasn't the only one I became close with either. I made so many memories with so many kids that week; my fears had all been in vain. Turns out, you don't always have to speak the same language as others to become friends. Sometimes all it takes is a smile.
Dear Reader: This page may contain affiliate links which may earn a commission if you click through and make a purchase. Our independent journalism is not influenced by any advertiser or commercial initiative unless it is clearly marked as sponsored content. As travel products change, please be sure to reconfirm all details and stay up to date with current events to ensure a safe and successful trip.
---