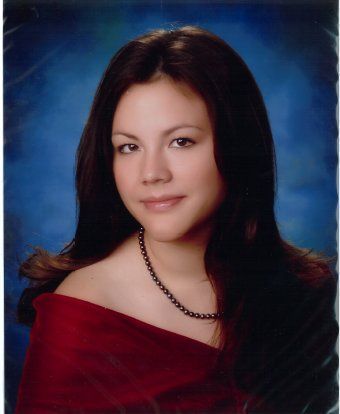 Warm tears coursed my cheeks as icy water pelted my body.  As I wept inconsolably, shivering in a small, Holiday Inn shower, I felt I was drowning in grief, anguish, and an obvious realization: I was alone.
It was my first trip with the high school band. As a freshman, I didn't know what to expect. Even with recycled advice from teachers and family, I wasn't prepared for ninth grade. No one told me I'd receive permanent tan lines from band camp. No one told me how I'd feel after pulling an all-nighter to finish home work. And no one told me what it would feel like to lose a best friend unexpectedly.
I had known Amanda since kindergarten, but it was in the 6th grade when we became best friends. When summer band camp arrived we clung to each other inseparably. Then, by the time room sign-ups for the band trip to New Orleans were posted, I knew exactly who I'd room with. But everything was halted abruptly, the morning I was woken with news Amanda had passed away.
After about a week of mourning my eyes dried. For an unnumbered string of days I remember feeling only numbness. Unconsciencly, I deadened my emotions. I buried my feeling only to have them resurface dramatically in New Orleans.
With Amanda gone I dreaded band trip. Who would I room with? Luckily, a casual friend invited me to room with her. When the trip's departure came, I still doubted New Orleans would meet my prior expectations. However, my worries dissolved while boarding the charter bus. Marie, a recent acquaintance, asked to sit beside me during our drive.
We chatted the entire eight hour drive. During the actual trip, I attached to Marie and the girls she traveled with. From visiting a local mall, a zoo, and watching a 3D documentary on sharks, I clung desperately to my new found pack. I felt convinced I'd discovered a new best friend as well as a group I belonged to.
After our performance on stage, the entire band poured into Hard Rock Cafe. After eating we went to the gift shop. I turned to point out a shirt I liked but found unfamiliar faces. I scanned the crowd and went outside to look for them. They were no where in sight. During the instance I'd had my back turned they'd slipped away unannounced. Had they ditched me? How intentionally or maliciously they'd deserted I wasn't sure, but I stood there stunned and alone.
The bus ride back I sat near the back. Crying silently I stared out the window. Multicolored lanterns illuminated the night in gaudy glamour. Beaded lights hung over alleys congested with people. Beautiful; the sights distinct to the city itself, now nostalgically so, yet I only felt cold and grieved. All the feelings bottled up when Amanda passed were now erupting. When we arrived at the hotel I ran into the shower; all restraints broken. No matter how persuaded I'd found genuine friends, I now dealt with the harsh reality I was and always had been alone. From then on, the trip turned sour.
The next night, Marie came to my room, concerned. She'd been aware of my avoidance of her and wondered why. Initially. I didn't accept her apology, however, some time later, forgiving her became as easy as breathing. Presently, she and the girls who had so profoundly hurt me remain my best friends.
Despite the overwhelming pain, I wouldn't change anything about my trip. Even when I felt broken, betrayed, and unwanted, I realize now I only had to accept my despair, had to embrace my sorrow, to begin to recover from Amanda's death and become capable of forgiveness. I don't wear New Orleans as a battle scar, but as a badge of honor. Even after feeling so defeated and abandoned, I discovered the triumph of forgiveness.
Losing a best friend leaves an everlasting wound. Numbing emotions only masquerades as an escape from reality. Despite the devastation endured in New Orleans, I learned only until I embraced tragedy and the full effects of losing a loved one, could I recognize the full extent of friendship and absolute happiness.
Dear Reader: This page may contain affiliate links which may earn a commission if you click through and make a purchase. Our independent journalism is not influenced by any advertiser or commercial initiative unless it is clearly marked as sponsored content. As travel products change, please be sure to reconfirm all details and stay up to date with current events to ensure a safe and successful trip.
---