---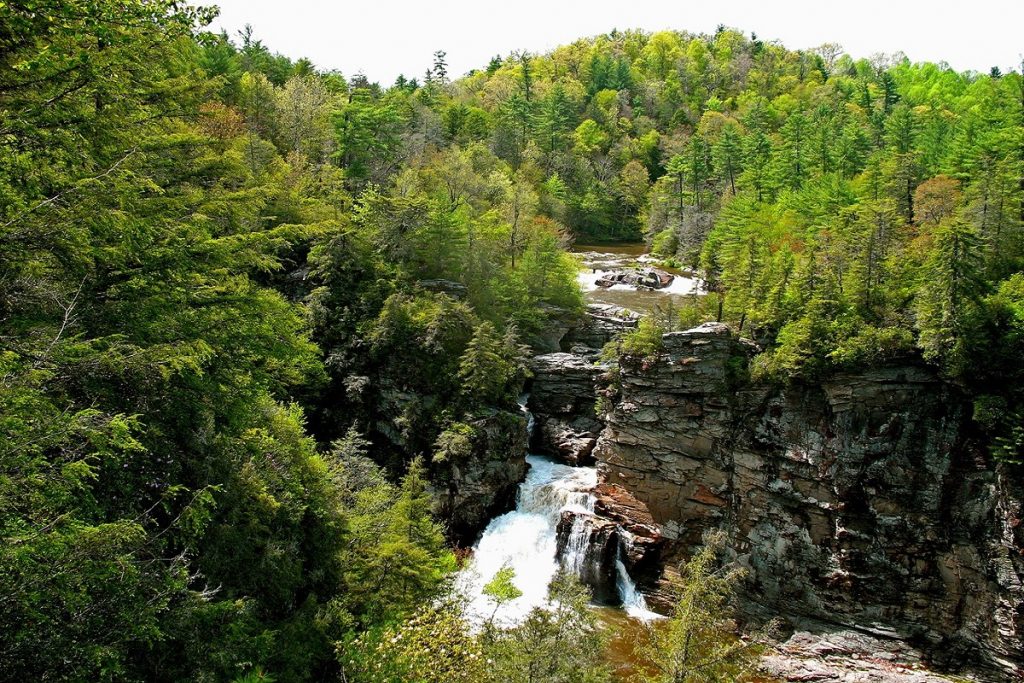 Spring break isn't often thought of as a time of spiritual exploration, and rarely yields a 'break' from the hustle and bustle of the commercialized world we live in. Because of this preconceived idea of cruises and beach parties that typically resonate with 'Spring break', I wasn't especially ecstatic about leaving my friends and being stuck in the mountains. I would come to realize, though, that the 'break' aspect of this trip is what would make it one of the best trips I've taken in my life.
Living in such an urbanized area, South Florida, the chances to immerse yourself in nature are few and far between. In North Carolina, the environment is so well preserved and valued. It's a different way of life, and driving on the scenic Blue Ridge Parkway is something I could get used to. The emphasis is really placed on the journey, not the destination on this road. Steep and intimidating mountainsides on one side contrast inversely with quick and unforgiving cliffs on the other. The road stands shoulder to shoulder with three-hundred-foot cliffs, strikingly beautiful and elegantly delicate. Just off the parkway, the Linville Falls boast wondrous views of a river, rushing through timeless rock formations shaped by this same river . At this point, I could tell I was more invested in the trip. Our family was more tightly bonded, wrapped by nature we rarely get to experience.
Another stop on our trip was Grandfather Mountain. This place is special because whenever we had gone to the Carolinas in the past, we make sure to stop here. But I was younger then, and couldn't really comprehend the meaning of this place. It is the beacon of North Carolina's culture; centered around the outdoors and wildlife. The mile-high swinging bridge at the top is a conclusion of your experience on Grandfather. It is purely humbling walking across here, you are at the mercy of the mountain. Walking across it alone gave me a feeling I'll never forget. Looking over the rails, suspended by metal chilled by the wind, a thrill can be recalled, but not recreated.
The town of Valle Crucis is quaint, and represents a simpler time where agriculture was more prevalent, and hospitality was mandatory. We found ourselves at Dutch Creek Trails, a beautiful horse ranch run by people as kind as the atmosphere we were surrounded by. Despite the serene appearance, the trail we went on was quite treacherous. It was the slow season, so our horseback adventure, guided by our friend Travis, was private. We learned as much as we rode: the history of the ranch and surrounding area, how to take care of all the different horses- it was enlightening to see how much different of a life these people were living, and how happy they were doing it.
The park at Valle Crucis is like another world, its simplicity makes it so much more pleasant than what I'm used to. The tranquility here, I would come to realize, is much more valuable than a cliché spring break cruise. It's more valuable than a lot of things. I think if more people were exposed to the peace my family and me felt at Valle Crucis, they too would be able to face life with more equanimity and happiness. The best thing about this trip was that I enjoyed it so much, without having much 'fun' at all. Fun is great for the time-being, but I found a break to be much more meaningful in the long term.
Dear Reader: This page may contain affiliate links which may earn a commission if you click through and make a purchase. Our independent journalism is not influenced by any advertiser or commercial initiative unless it is clearly marked as sponsored content. As travel products change, please be sure to reconfirm all details and stay up to date with current events to ensure a safe and successful trip.
---