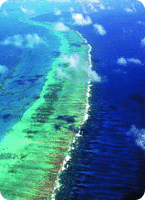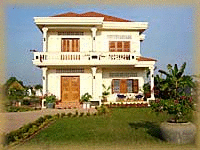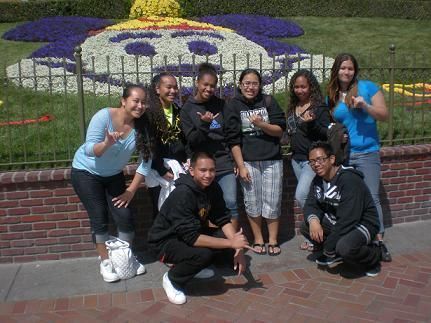 Growing up in Hawaii, everybody's most wanted travel destination, you just see this paradise as home, as any other state in the United States. So as a teenager from a small island that hardly ever changes in temperature, traveling to the East Coast for two weeks during spring break was the biggest travel experience of my life.
            I traveled to the East Coast with a College Prep program called Upward Bound. We started our trip by heading to Washington D.C., all of us being from an island where the usual temperature is about 80 degrees and then stepping off of the plane into temperature of around 40-50 degrees we were freezing! Lot's of us had never even left the island, so this was an experience to remember. Our schedule was packed, no hour was left alone. We drove all around the place to museums, to all of the monuments from the Lincoln memorial to the Washington monument, and we visited George Washington University. We also got to meet Hawaii's State representatives at the capitol. My friends and I were trying to be daring and wear slippers there, or flip-flops as you might call them, because we were tired of wearing shoes all the time and we also saw other people walking around in them. That turned out to be a bad idea, my toes felt like they no longer existed and my feet were going to fall off with every step I took. It was pretty funny though, but I wouldn't try that again. After spending a few days in Washington D.C. we drove up to Boston, Massachusetts to visit a few colleges.
            That was the longest bus ride I have ever taken, it took about four-five hours. Even that was awesome, we got to drive through New York, maybe we didn't go through the actual city, but we could see it from across the water. After a while we reached Boston. As we were there we visited colleges like Boston College, Tufts University, Harvard, and MIT. I really liked Boston College it was so open and friendly compared to the rest of the colleges on the East Coast. While in Boston we also got to visit the freedom trail and a few malls. Our hotel wasn't the greatest, but we made the most of it. Actually there were some funny moments in that hotel; one was when one of my room mates clogged the toilet. We had to run down stairs to ask the front desk for help and all they gave us was a plunger so me and my friend, Markie, had to unclog the toilet ourselves. Another time was when we invaded our other friend's room and had a major pillow fight. Our next destination was California.
            Traveling to California you can't skip going to Disneyland and California Adventures. That's the reason you go to California. But for us being on a college tour we also visited some the most well known colleges in California. We got to visit colleges like University of Southern California (USC), University of California: Los Angeles (UCLA) and Chapman University. At UCLA we got to see the basketball court and we even got to see the football team practicing on their field. After all the excitement of the college visits we get rewarded with the real excitement, Disneyland and California Adventures. We got to roam around both parks till about 11:00 that night. After the California trip our adventure was over and it was time to go back to our little grass shacks in Honolulu, Hawaii.
Dear Reader: This page may contain affiliate links which may earn a commission if you click through and make a purchase. Our independent journalism is not influenced by any advertiser or commercial initiative unless it is clearly marked as sponsored content. As travel products change, please be sure to reconfirm all details and stay up to date with current events to ensure a safe and successful trip.
---