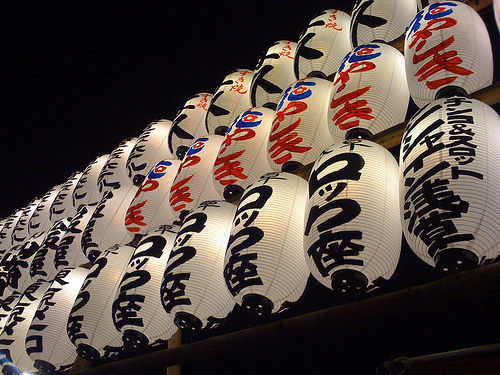 At the beginning of the summer I took a mission trip to Cambodia. We visited an Island, and the cities of Phnom Phen, Battambang, and Siem Reap. While on Women's Island my group and I learned about Cambodia's culture, baptized twenty-nine children (see attached picture*), and collected money to re-build a women's house that had collapsed due to a storm (picture*). I baptized a little boy and even though I can't remember his name it was the most humbling feeling I've ever experienced.

 During my short two-week trip I saw so many heartbreaking things that I still can't get them out of my mind; their country is so heavily polluted that it looks like the people live in a landfill. To the children it's like their whole world is a garbage can (picture*). In a few years I know I will be going back to serve more with the Kids Club ministry. Kids Club is a ministry that our guide, Thereah, started to teach the children near her neighborhood about God. It's also a place that little girls can stay who would otherwise be sold to brothels. Because the country is so poor some parents sell their daughters to brothels because they're so desperate for money. Thereah takes them in and lets them live with her so that they never have to be subjected to life as a forced prostitute. While at Kids Club I had the opportunity to teach VBS. It was absolutely mind-blowing to see how excited the children were just to have us teach them.

 However, seeing and experiencing these things was not the highlight or purpose of my trip. I went there to assist a ministry that takes in girls who have been rescued from sex-trafficking in order to keep them safe and give them a place to live. When girls enter this program they first go to Rapha House, which is the place we served in. At Rapha House the girls get to know each other, the staff members, learn about God, and receive counseling. There is no set time for when a girl moves on from this program; each goes on whenever they are ready. Once the girls are deemed ready to continue in their treatment by the counselors they advance into the Freedom Center. At the Freedom Center they learn life skills like cosmetology, sewing, cooking etc. In order to give them more practice at sewing, the girls in our group were allowed to order skirts and the boys ordered shirts that the girls there made for us (picture*). When the girls have been firmly established at the Freedom Center they are finally able to go out and be an active part of the community with there new found skills. 

One can't even imagine how hard it was to look into the eyes of all those girls, some as young as five, and realize what they've already had to overcome. I got to build relationships and help the ninety-six girls deal with what they've experienced, but there was still a greater lesson to be learned; we live in an extremely blessed place. We can drink our water and not worry about getting parasites. We have money to buy clothing for our kids. We have air-conditioning, cold water to drink, and warm showers. We have clean streets, and we have stable homes to live in. My trip was one that was unforgettable and it changed my whole outlook on life. Seeing everything I did made it impossible to still take what I have for granted.

 

*Photos from my trip edited on picnic.com

 

Dear Reader: This page may contain affiliate links which may earn a commission if you click through and make a purchase. Our independent journalism is not influenced by any advertiser or commercial initiative unless it is clearly marked as sponsored content. As travel products change, please be sure to reconfirm all details and stay up to date with current events to ensure a safe and successful trip.
---