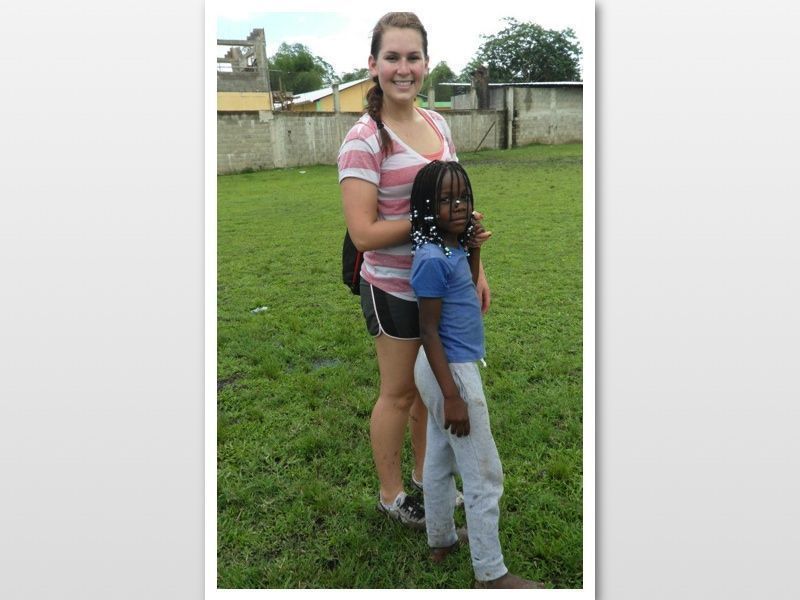 Spring break of 2012, my life was changed. Instead of going on a vacation to a swanky resort I spent my time in the Dominican Republic with Global Leadership Adventures doing volunteer work. Our group consisted of about 14 girls and 1 boy and we all got along tremendously, and I am still in touch with them today. The program focused on sustainability, but for me the highlight of the program was our trip to the Haitian refugee camp, Ascension.
The road to Ascension was a trip within its self. The sweltering heat of the Dominican Republic engulfed us as we slowly but surely made our way down the rocky path. After being bounced around for several miles we finally arrived, and it was well away from any type of civilization.
QUARTER FINALIST 2012 TEEN TRAVEL WRITING SCHOLARSHIP
Pushed way off in the distance, the village was far enough that walking to any town would be a great challenge. The Dominicans did not agree with the Haitians living on their land, and this caused a lot of cultural tension between the two ethnicities.
We were there to help construct a garden for the Haitians, and after it was time for some fun. On our walk over to the soccer field, within seconds most of us had a little friend who grabbed our hand and walked with us. A little girl who introduced herself as Alicia was the one who stole my hand away from the other kids. Her older sister was yelling at her about something I didn't understand, maybe I chore she left her sister to do to come join me. Alicia didn't care; instead she skipped away happily from her nagging sister.
Kids were running everywhere and once we were seen, swarms of children came to greet us. Despite there appearance of being barefoot and wearing ripped clothes, they were just like any other kid; So happy and full of life, and just wanting to play. The original duck duck goose, tag, and Alicia's favorite, piggy back rides, were just some of the games we played with the kids that day. By the time we left we were completely exhausted; I fell in mud, got a few grass stains and worked up a sweat, but when you're having a good time none of that matters.
The languages exchanged between our group and the Haitians was one of the most beautiful things I've witnessed. French, Spanish, English, Creole all together in one place. All the different languages helping each other out to communicate; A little bit of my high school French helped me talk with a man who only knew Creole and French, while others knew Spanish and were able to communicate with the children who were learning Spanish in school. The differences between us seemed a whole lot less once we realized that we could actually communicate with these people who seemed worlds apart from us.
After some time we were told it was time to leave. All the kids were sad to see us go, and we were also sad to leave. Alicia gave me the biggest hug and, with her basic knowledge of English said to me, "Don't forget me". Some girls left with "boyfriends" and proposed marriages from the very friendly and forward Haitian men, while I left with an image of a very unfortunate little girl stuck in my head, Alicia I could never forget you.
Dear Reader: This page may contain affiliate links which may earn a commission if you click through and make a purchase. Our independent journalism is not influenced by any advertiser or commercial initiative unless it is clearly marked as sponsored content. As travel products change, please be sure to reconfirm all details and stay up to date with current events to ensure a safe and successful trip.
---