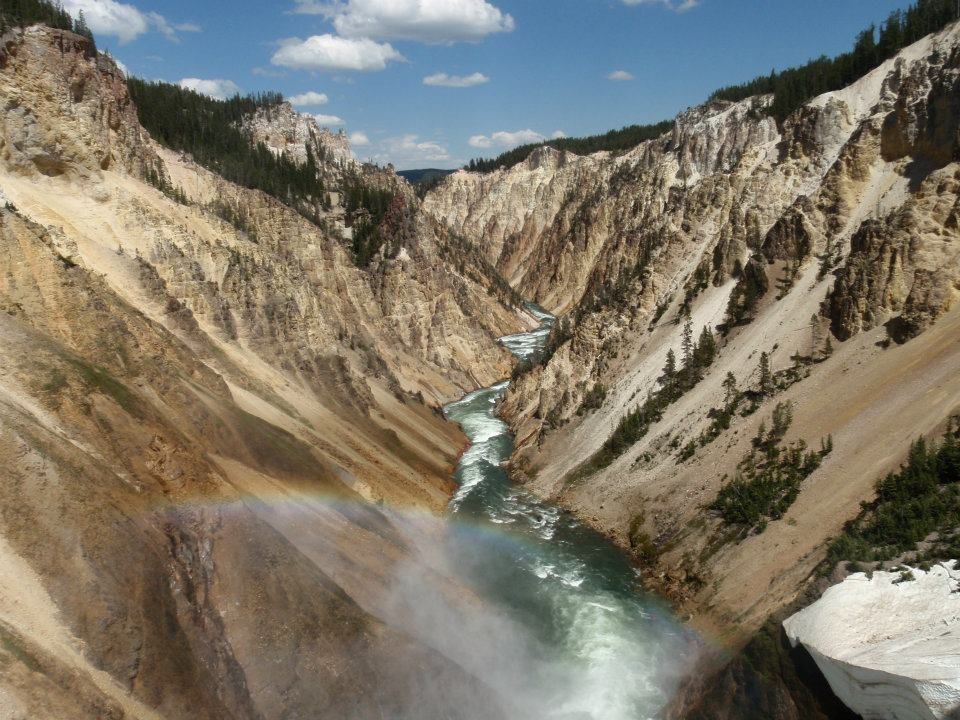 Getting up at 4:00am to go to the Airport is not what I had in mind for my first week of summer vacation. Stuck next a bickering couple on a small airplane for 9 hours just solidified my negative attitude about my 2 week family vacation in Montana. Free wifi, my Ipod and my phone decidedly became new best friends.
The first couple of days of our family vacation were downright terrible. No wifi, no cell service, and no internet just the vast mountainous expanse of Montana. From the airport my family including my grandparents all climbed into our rental minivan. Nothing is worse than being crammed in the back seat of a car with a grandma that never stops talking and the most uncomfortable seats known to man for 8 hours. Upon arriving at my Aunts house my Ipod was out of power, but my phone now had service! Things might not be so bad after all!
The next day was spent driving in and around Yellowstone National Park. By the Early afternoon I just started to stare out the window instead of texting all my friends. I began to notice that this part of the country was first and foremost, beautiful. The snow-capped mountains spanned all around us; I had never seen anything like it compared to my hometown of San Antonio, TX. We ended up hiking 600 feet down the side of a mountain to see the waterfall. You could feel the mist in the air and the water sounded like rolling thunder. The water flowed down a winding canyon-like maze that made for an excellent photo opportunity. To top it off a gorgeous rainbow arced over the wide canyon. Theodore Roosevelt was a smart man for helping conserving our nation's National Parks.
Looking at this once-in-a-lifetime opportunity I realized that there's more to life than prowling the internet for the latest celebrity gossip, or updating my status on Facebook, and Twitter. I felt an overwhelming sense of American pride just being able to witness such a beautiful moment. The rest of this surprising vacation can be summed up into one word, fun. We went zip inning at Big Sky, Sapphire Mining and I even willingly hiked 4 miles at the cold and rugged Glacier National Park. My family and I continued to grow closer; I even heard my mom swear for the first time when a Buffalo nearly charged at our car!
On the plane ride home I reminisced on our vacation and realized that family time should be something you look forward to, not something that should be dreaded. I had never had that great of a relationship with my twin sister, but by the end we were best friends. To all those teenagers out there that can't live with their electronic devices I challenge you to put it away for one day and go check out that outside world. And I don't mean your backyard. You'll never know what you will discover.
Dear Reader: This page may contain affiliate links which may earn a commission if you click through and make a purchase. Our independent journalism is not influenced by any advertiser or commercial initiative unless it is clearly marked as sponsored content. As travel products change, please be sure to reconfirm all details and stay up to date with current events to ensure a safe and successful trip.
---