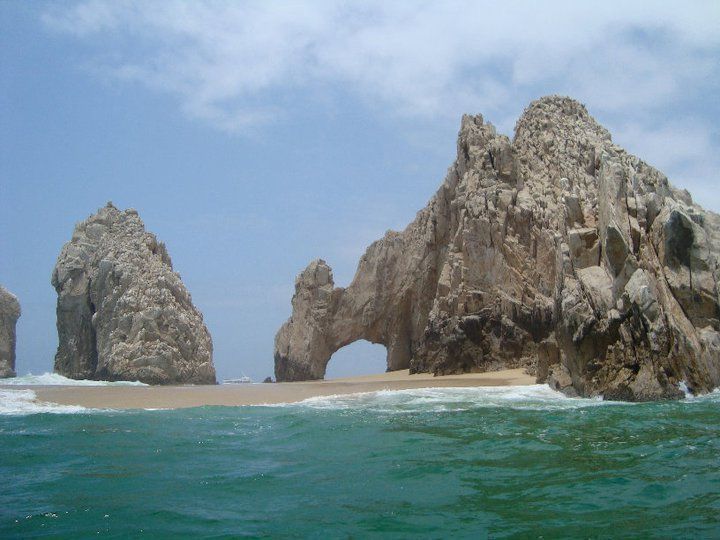 When it came time for my family to make our way to California for a cruise down the Mexican Riviera, I wasn't expecting much in the way of landscapes. We drove through miles of uninteresting sagebrush and plateaus to reach the West Coast; and upon our arrival at the Super 8 Motel in Long Beach, I noted that there were hordes of palm trees with their old, decaying fronds hanging in unattractive clusters.
I had lived all my life next a mountain range. I enjoy pines and snowmelt creeks and I had learned to appreciate the great beauty of looming grey peaks and trees and sky. I thought the striking sights afforded in the hidden green canyons near my house were unmatched anywhere in the world. What can compare to having sunlit woods, wicked thunderstorms and heavy white blizzards?
I expected none of these things when we traveled to California. I couldn't see anything beautiful there, much less in the prospect of being surrounded by water for seven seemingly endless days. However, I was a caught a little off guard when we went to board our cruise ship, the Carnival Splendor, and I realized the coast was delightful.
Small fish, crabs and pelicans caught my interest, as did the ocean itself with its rhythmic waves. Even the air surprised me; not only was it fresh, but it had scents in it like nothing I'd ever known. These things were put quickly out of mind, however, when we boarded the ship and saw the impressive interior. We quickly busied ourselves with the many activities aboard: swimming, eating, miniature golfing, cooking demonstrations, shows, and of course sunbathing. We were so involved I almost clean forgot we were on a boat. Then, after four days of being on board, the sea really began to grow on me. Watch the video below for some of the ocean views we had while on vacation:

My family and I got off the ship for an excursion to Puerto Vallarta the fifth day of our cruise. Hiring a local taxi, we drove to Playa los Muertos beach that was thankfully rather empty. This activity started out as all our others had, with laughing and joking and a sort of polite form of cheerfulness. But as time passed, we began to be truly aware of where we were and enjoyed it with a passion.
My sister and I wandered into the ocean and discovered the water was warm, something I had thought impossible. We became so at ease together as the warm waves rolled over us that we talked like we hadn't in a long time. After some time and as the waves grew higher, my brothers gave up their castle-building escapade and instead took up their invented sport of wave-hurdling. My sister and I joined in and the waves took us under more times than we ever jumped over them.
The ocean was exquisite. I was reminded of L.M. Montgomery's quote that "there is so much in the world for us all if we have the eyes to see it, and the heart to love it, and the hand to gather it ourselves." The whole afternoon passed in a haze of warm blazing sunlight.

I enjoyed the last two days of the cruise to the fullest. I was on deck as much as I could, just watching the water I had at first thought so boring. When we left the ship and drove home, I felt I had only begun to discover the secrets of the sea. The ocean, as with all nature, was always beautiful, I just needed to be willing to see it.
Dear Reader: This page may contain affiliate links which may earn a commission if you click through and make a purchase. Our independent journalism is not influenced by any advertiser or commercial initiative unless it is clearly marked as sponsored content. As travel products change, please be sure to reconfirm all details and stay up to date with current events to ensure a safe and successful trip.
---