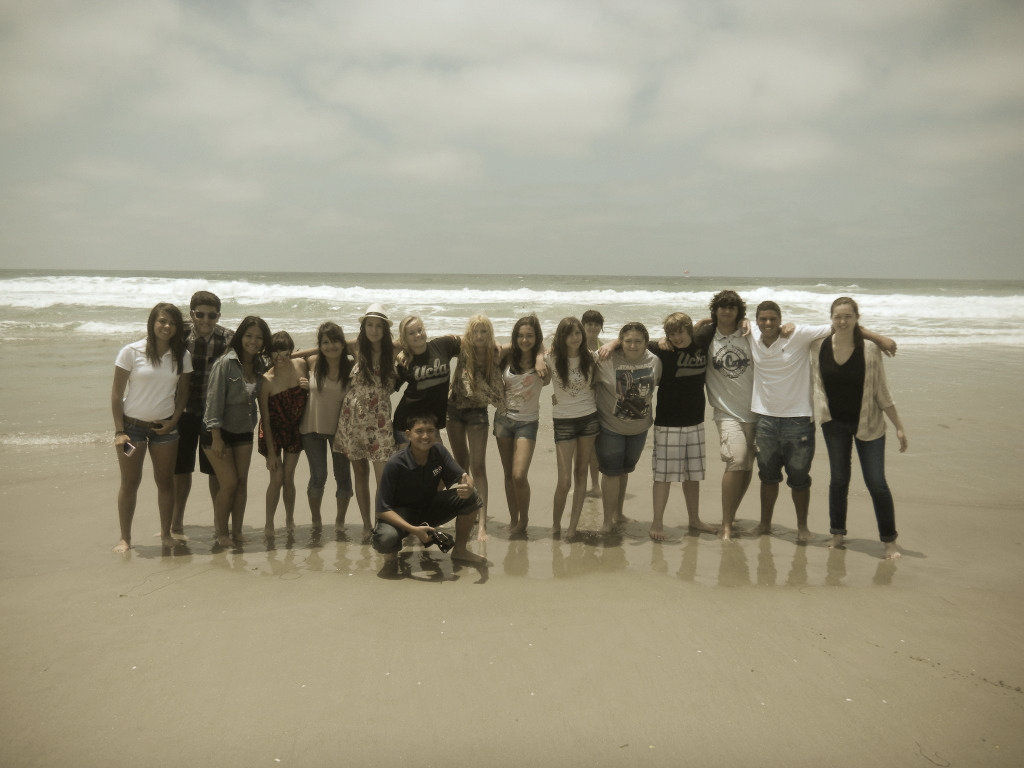 Going on vacation to California was a time that I will never forget because to me it was like an adventure. The adventure that I experienced was amazing not only because I had very memorable moments. Or because of the time in Sea World but for the learning zone I experienced going to different Universities. It opened my eyes to taking in consideration an out of state University something I never thought I would think about. California truly was the adventure I was looking forward for even better than what I thought.
The most memorable moment I had was when I got on a rollercoaster called Manta at Sea World. Although there were many other special moments the rollercoaster was the most important to me. The reason for that is because I never had gone on a rollercoaster especially one the size of the Manta. I always had been afraid of rollercoaster's I never thought I would get on one. That day at Sew World I decided I would get on.
All because of the counselor Laura who said "We should face our fears". There I felt that it was true we should face our fears. It was special because I thought about god's word that says we should not fear. To me it was god who gave me the strength to step on that rollercoaster. I never thought I would get on but when I did I felt proud that I had faced one of my fears. It was a special moment because it was god who spoke to me and told me don't be scared I am here with you.
The Universities UCLA, Pepperdine, and UCSD were all very appealing Universities. Although UCLA seemed like a nice school it didn't seem to be what I would like. There University was more like a school of fame and about clubs, programs, and having fun. I thought that was pretty neat but I would want a school that would focus more on academics. While UCLA is large in class size about 400 students the highest, Pepperdine is not. I liked Pepperdine better because of that, there smallest class holds about 20 students. The fact that Pepperdine's principal is involve with students I thought that was fascinating. The view and surrounding of Pepperdine were beautiful and made me feel that it would be a good environment.
Out of all three Universities my favorite was UCSD when I saw that school I thought I am very interested in out of state University. Even though I'm still not sure if that's what I would want I think if I did I would take UCSD in consideration. I saw that there they focus a lot in education and as well they had a good life style. To me it was perfect starting with the fact that in San Diego there is not much traffic. The school had a good environment starting with all the trees. On the other hand there class size was not as bad the highest about 200 students but there numbers ranged. The tour there was very interesting I learned a lot more. Especially there housing I loved it and the fact that they have busses taking people around the campus. I could truly say that each University had their own special interest but overall UCSD was my favorite.
The trip to California, Los Angeles, and Sandiego was fascinating and outstanding. I am glad that I had the opportunity to see other Universities and while having fun I was looking for opportunities for me and towards my future.
Dear Reader: This page may contain affiliate links which may earn a commission if you click through and make a purchase. Our independent journalism is not influenced by any advertiser or commercial initiative unless it is clearly marked as sponsored content. As travel products change, please be sure to reconfirm all details and stay up to date with current events to ensure a safe and successful trip.
---