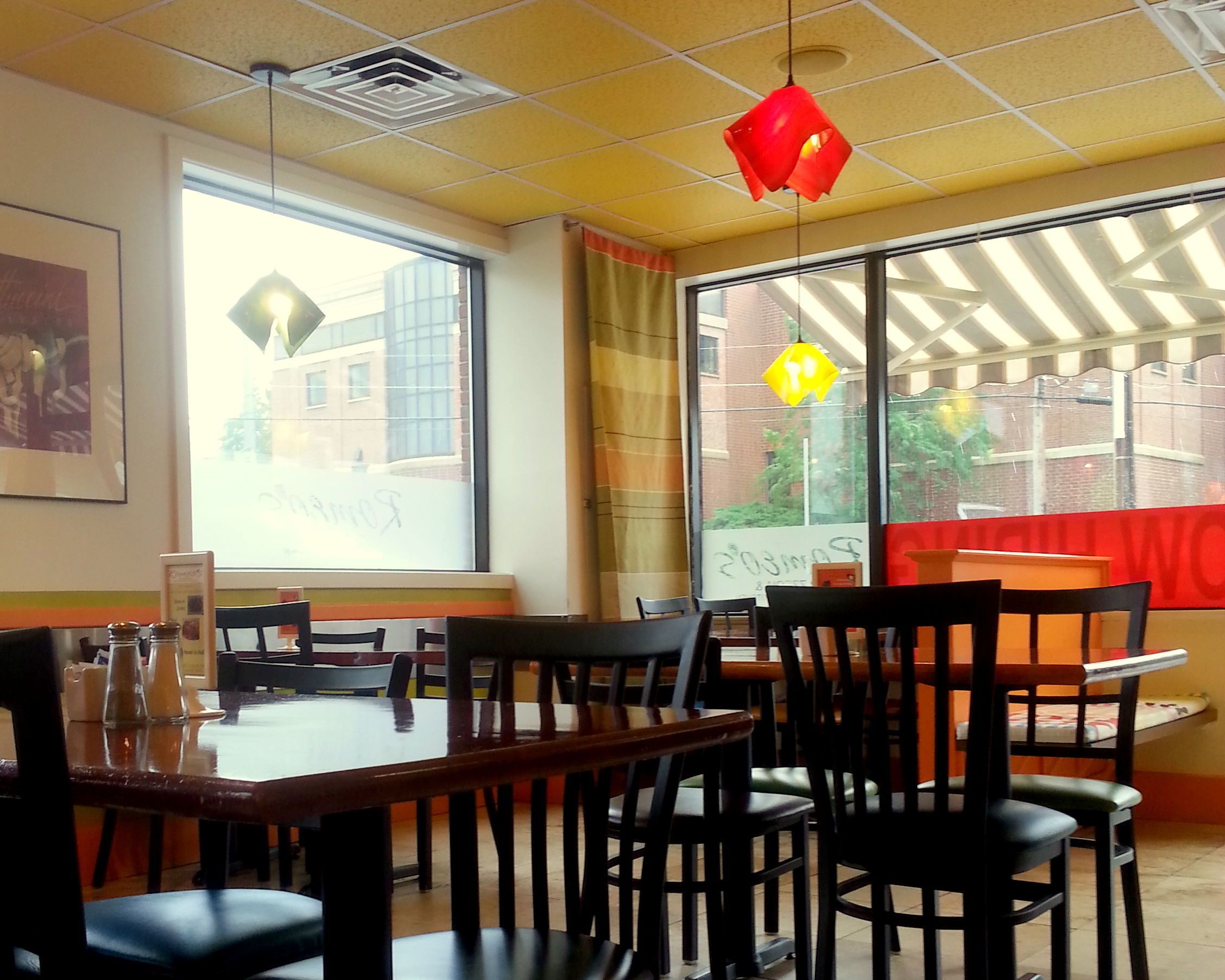 Most states are accompanied in our minds with some well known city, like New York City in New York, Los Angeles in California, or Philadelphia in Pennsylvania, but often times it's the little towns that hold the best secrets. My mom and I picked up our suitcases and took ourselves to Indiana, Pennsylvania. Indiana may lack the hobos and stabbings, some of the numerous forms of entertainment found in cities like Philadelphia, but it makes up for it with a variety of cuisines, a lively, yet peaceful, college town environment, and for me, family.

SEMI FINALIST 2013 FTF TEEN TRAVEL WRITING SCHOLARSHIP
In downtown Indiana, going down the main street, you can see an Italian restaurant, Chinese restaurant, Japanese place, sports bar, and even a hookah bar one after another. We went down a side street looking for something more unique, and stopped over at a little Mediterranean place called Romeo's. With its fun, colorful atmosphere and welcoming staff, you feel uplifted just upon entering. Their menu's vast with various kinds of pizzas, calzones, strombolis, sandwiches, soups, salads, and desserts. The menu doesn't even fold, so it's a bit comical to see people holding up these giant pieces of paper; something you could definitely hide behind during a luncheon with your mother-in-law. I was craving a good old fashion sandwich, but since I'm a vegetarian there were only three choices: eggplant, portabella mushroom, or artichoke and spinach. My mother and aunt also were both looking at those sandwiches and were sharing my same trouble of deciding, so we made it simple and ordered all three to split between us. I ended up liking best the least likely in my opinion, the eggplant. It had many different flavors that combined a variety of colors and freshness with the use of vibrant red peppers, fragrant garlic, rich feta cheese, provolone, crisp lettuce, a savory sundried tomato mayonnaise, and hugged by a rosemary bread bun. In reality all three sandwiches were delicious and it was hard to decide which was "the best." However, eating wasn't the only thing we enjoyed in Indiana.
You can't go to any town without checking out the local thrift shop, so we stopped by St. Vincent. You can really learn a lot about a town by the clothes people give away. Of course any thrift store is mostly about timing, like a sale, the best stuff goes first, and personally I think it takes a bit of luck to find something worthwhile. I was able to scavenge some great belts; something I've found hard to get a good deal on in the stores in the mall. You can't complain about getting practically brand new belts for $1 each. There are some things though that are better than finding fantastic deals.
Probably the best part of our trip was simply getting together with relatives for a fourth of July party. Nothing gets people together faster than food and lots of adult "apple juice," but of course nonalcoholic beverages for the younger ones. I love the concept of being able to see family and talk at a casual get together without feeling any obligation to stay till a certain time.
When you go to any destination, everyone will have their own experience, but it is the memories we make that are important. For me, Indiana is mostly a place to visit with family, but for you it might be a delectable adventure for your taste buds. No matter what the purpose, I guarantee that with an open mind and lively spirit, you'll appreciate your stay.
Dear Reader: This page may contain affiliate links which may earn a commission if you click through and make a purchase. Our independent journalism is not influenced by any advertiser or commercial initiative unless it is clearly marked as sponsored content. As travel products change, please be sure to reconfirm all details and stay up to date with current events to ensure a safe and successful trip.
---