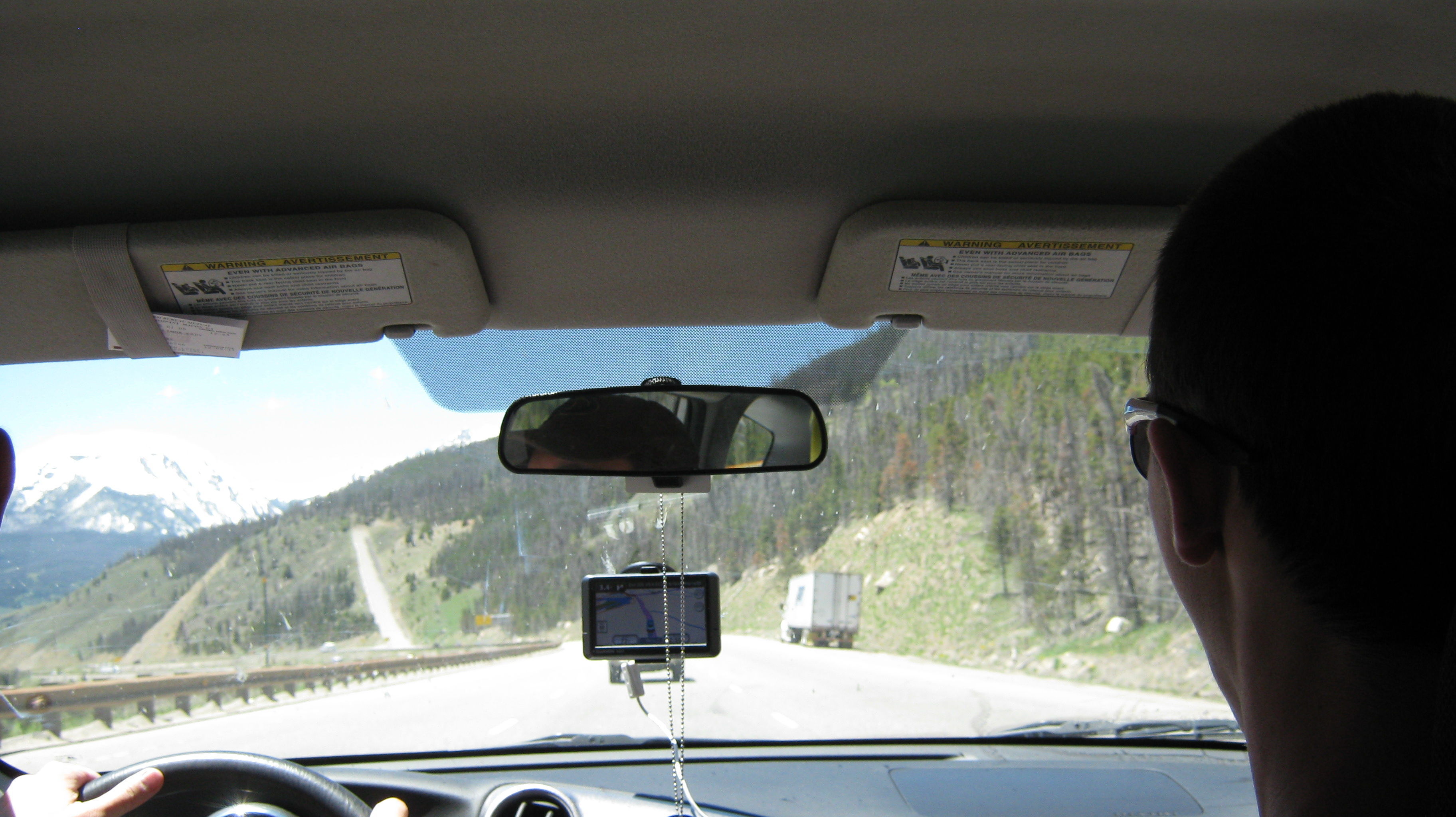 In 10 seconds, I went from relaxing at home with an open schedule to frantically packing to fly to the Caribbean island of Puerto Rico for an entire week of free vacation. Out of nowhere, my friend and his family had called to ask if I wanted to go with them on their tropical getaway, and I was almost too dazed and surprised to believe them. After a couple days of hectic preparations and phone calls, I finally found myself on board a Delta jet, looking out the window at the rapidly approaching coast of Puerto Rico, the "Island of Enchantment." This was my first time entering another culture, but the feeling of foreignness did not truly strike me until I saw airport signs written almost exclusively in Spanish. Thankfully, we were able to find our way to the rental cars and set out towards our first destination: the Courtyard Marriott Isla Verde Beach Resort (http://www.sjcourtyard.com/index.cfm). The Courtyard was certainly amazing; it contained an ice cream stand, a club and a restaurant named "Salsa" all in the main lobby, and yet it was the splendor of the Puerto Rican outdoors that awed me most. The yellowed moon cast a hazy glow over the seemingly-endless waves of the ocean, while the colorfully-lit shoreline continued to the east farther than I could see. After settling into our rooms, we decided to have dinner at the nearby Platos Restaurant, a rustic place with excellent fettuccine Alfredo (http://www.platosrestaurant.com/). If it were not for our need for sleep, I don't doubt that we would have stayed up for hours on end, taking in the incredible sights of the land and sea.
We rose early in the following days, though not before waking up before dawn out of anticipation, for our agenda for the week was a full one. First, we ventured into the 500-year-old city of Old San Juan, which formerly served as the island's capital. The sheer amount of things to explore was staggering: a house and street filled with cats, ancient forts with cannonballs stacked in pyramids, dungeons with magnificent ships drawn on the walls by prisoners, and more restaurants and attractions than one could visit in a lifetime. Due to our packed schedule, we were only able to dine at one of these eateries known as "Pirilo Pizza Rustica," a small but satisfying pizzeria for tourists on a budget. Still, the grandeur of the massive garrisons and beautiful architecture paled in comparison to my wonder at spending a day walking around a city without sunburn.
Our next several days were spent boogie-boarding in the sapphire waters just off the coast of Isla Verde, as well as scaling the breathtaking, lush hills and waterfalls of El Yunque National Forest and marveling at its multicolored trees (http://www.fs.usda.gov/elyunque). Then, on the last day of the trip, the family I was vacationing with shocked me by suddenly taking us to the incredible, 5-star Gran Melia Golf Resort (http://www.melia.com/en/hotels/puerto-rico/coco-beach/gran-melia-puerto-rico-golf-resort/index.html).. The pool there was immense, the size of a small lake, and the included pasta-and-steak restaurant named "Tempo" was incomparable. A magician named Hansel even paid a visit to our table to perform confounding tricks with rubber bands and cards.
As the final day of our adventures in Puerto Rico came to a close, one thought filled my mind. My own family could never have paid for the expenses that my friend's family took care of, and yet it was not their wealth that I appreciated the most. It was their kindness in enabling me to get to Puerto Rico… without my really trying.
Dear Reader: This page may contain affiliate links which may earn a commission if you click through and make a purchase. Our independent journalism is not influenced by any advertiser or commercial initiative unless it is clearly marked as sponsored content. As travel products change, please be sure to reconfirm all details and stay up to date with current events to ensure a safe and successful trip.
---