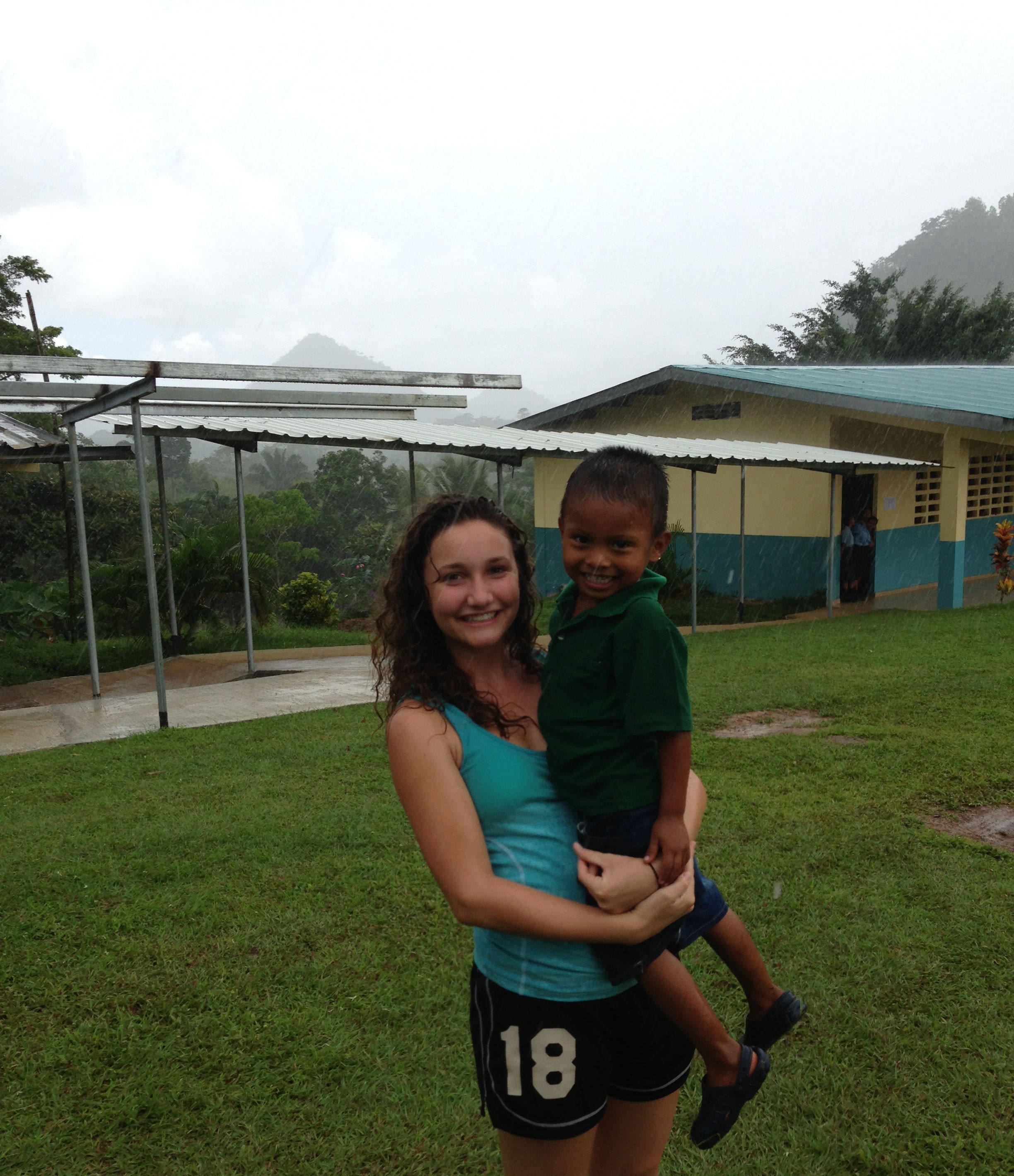 Everything about Panama was breathtaking; from the green-carpeted hills to the impossibly blue sky. It was one of those places where everything seemed beautiful even if it was hot sticky rain, dirty clothes, and cold showers. I spent one week in the country and I still think about it every day; not because of the bright colors or the vivid scenery, but because of the people. When my family decided to go on a mission trip to Panama, I was overjoyed, but underneath it all, I was anxious.
We visited the Wuonaan, Piriati, and Ipeti tribes, and even a small school in Nuevo Pueblo. We handed out donations while also participating in devotions and songs. Most of all, we spent time with the kids. We were so very different. We spoke a different language, had a different skin color and dressed differently, but the people there, kids included, treated us as if we were the same. As we visited more tribes, I found myself embracing their carefree attitude and their all-consuming freedom. It was addictive; not to care about how I looked or if my clothes were covered in dirt. It was refreshing not to care whether or not the sky opened up and flooded down on us (and it did on several occasions). I stopped caring because I realized that these things, that once seemed so important, really didn't matter at all. I learned that the time we are given should be spent living and laughing and loving without boundaries or limitations.
When we visited the tribes, we were faced with people who lived in one room huts built on stilts. They barely had any possessions, but as I watched the kids interact with each other, and experienced interacting with them, I realized that they were not truly lacking anything. They might have been poor in the material things of this world but they were rich in something that was worth so much more. They grabbed my hand and pulled me into games and shared with me what little food they had. One little girl, who couldn't have been older than six, patted the ground beside her and, with a never wavering smile, tried to have a conversation with me despite what little Spanish I knew at the time. I was in awe of Panama and its people every single day.
On one particular day, when I was overlooking the new city laid out beside the old city from the top of Ancon Hill, I wondered why I found the old city so enchanting. It was made up of uneven streets, broken windows, and imperfections, but to me, it was just as beautiful as the shine and perfection of the new city. I figured out that broken things are, in fact, beautiful, and maybe that's because we can connect with them in a way. We've all been through trials that have left us a little worn down and cracked, but we're still standing and that brokenness is so honest, so pure and true, that it can't be anything but mesmerizing. As the trip came to an end and I watched the country fall away too quickly behind me, I made a promise to bring a little bit of Panama with me wherever I went. I would live freely and openly and continue to find beauty in brokenness and value in things unseen. I was determined not to fall back into the comfortable conformity of the majority. Panama taught me to see the world as something so much bigger than myself through eyes that were not my own.
Dear Reader: This page may contain affiliate links which may earn a commission if you click through and make a purchase. Our independent journalism is not influenced by any advertiser or commercial initiative unless it is clearly marked as sponsored content. As travel products change, please be sure to reconfirm all details and stay up to date with current events to ensure a safe and successful trip.
---