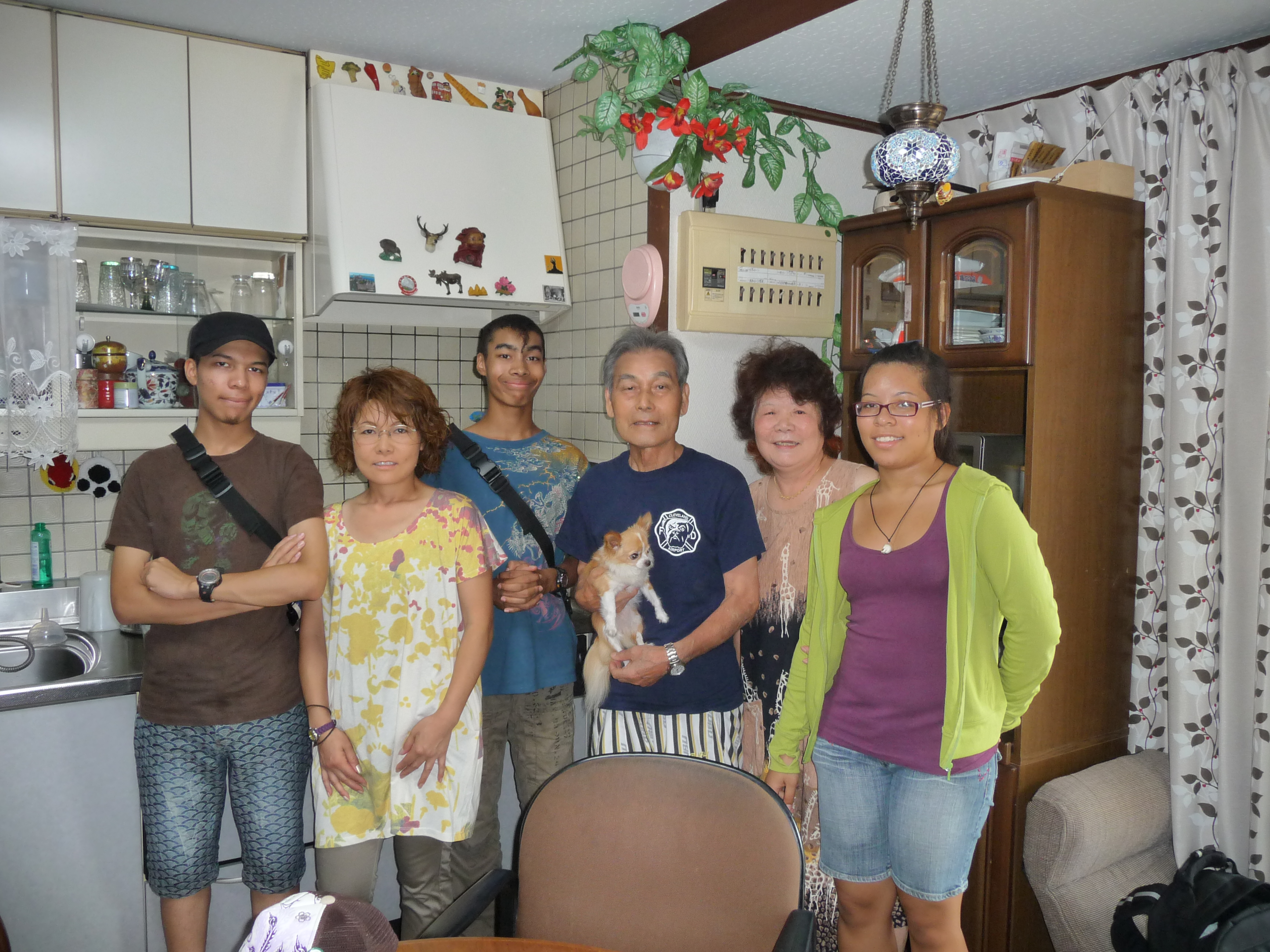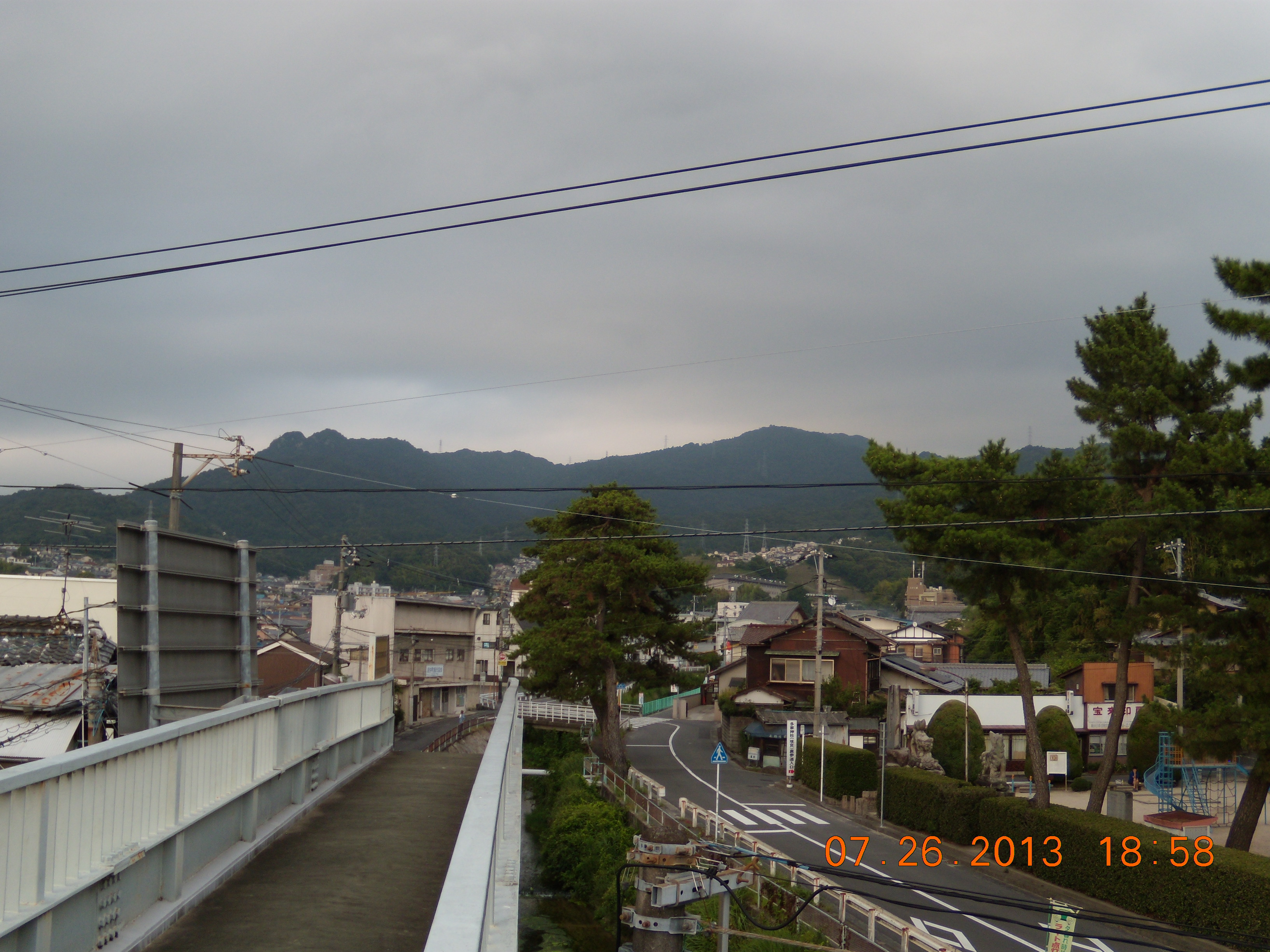 Scorching temperatures, spectacular tree-domed mountaintops, and narrow city streets were just the ribbon of a well-bound summer package. These were wonders of the western Japanese summer of 2013. What really enraptured me, though, was Hiroshima's distinct serenity. From the crafts of my grandparents' cottage to downtown's memorials, the city had an aura of peace. This peace resonated from the city to me.
Hiroshima was not our first stop in Japan. After a brief stay in Osaka, my family and I boarded a shinkansen (bullet train) westward to meet my grandparents. Along the way, the landscape provided great views of dynamic tree-capped mountains and quaint wooden shacks nestled in the countryside. It was all just the tip of the iceberg.
Upon arrival in Hiroshima Station, my mother ordered a classic black taxi to take us to the Fuchu-Yamada neighborhood, where my grandparents lived. I glanced outside during the commute. Houses packed neatly alongside thin concrete roads stood erect on each side. Crossing overpasses across streams left and right made my heart skip a beat, but our driver remained calm. Around ten minutes afterward, we reached our destination.
As if my memories leapt from my head, my grandparents' home seemed unaltered from past visits. Entering the guest doorway, I immediately identified my grandmother's hand-crafted works. Little figurines and cotton sewn keepsakes greeted us from their comfy shelves. More memories ricocheted at me as my humble grandmother entered.
That first night was a premonition of many amicable feasts ahead. An order of fresh sashimi (raw fish) and sushi kept my mouth watered and stomach satisfied. Also heeding the proverb, "Every grain of rice has seven gods," I did not hesitate. The scrumptious food, however, was overshadowed by my grandmother's hospitality. She inquired my siblings and me about home, but I struggled to answer due to my moderate speaking skills. While I could not catch every syllable of Japanese, I still felt the conversation's warmth.
Days later, I was exposed to the Japanese summer. Alone along the quiet streets, I went on long walks around Fuchu-Yamada. Palm trees grew nearby conifers, cicadas chirped rhythmically, and the sun glared down on me. More prominent was the tranquility. Despite the intense heat, there was a lax feeling about the neighborhood; I even saw infantile schoolchildren walking unattended! Later, I learned that this peace was not exclusive to Fuchu-Yamada.
Downtown Hiroshima ran rampantly as preparations were underway. As it turned out, we had arrived on a crucial day: August 6, the day Hiroshima was struck by an atomic bomb. It was customary to visit the Hiroshima Peace Park. There, I was taken away. The Genbaku Dome stood gracefully amid the flora, like a beacon of strength. Across an intersection, a strip of hedge-bordered land stood the eternal fire and the Hiroshima Peace Museum. Amid these sullenly gray displays, an iridescent beauty awaited.
The Children's Peace Monument was impossible to overlook. Drones of colorful paper cranes sat charmingly in large transparent crates, arranged vertically to spell messages like "peace" and "Hiroshima." At least a dozen crates formed a ring around a hollowed obelisk topped by a statue reaching for the sky. There was a subtle hush within the ring of crates; it was as though the bombing was just minutes ago. The silence, I felt, spread throughout not only the Peace Park, but throughout the nation.
This silence rang through my head even after I left Hiroshima. The city struck me as no longer just a tourist destination, but as an epicenter of serenity. Never before had I felt so calm, like one of those pleasant paper cranes.
Dear Reader: This page may contain affiliate links which may earn a commission if you click through and make a purchase. Our independent journalism is not influenced by any advertiser or commercial initiative unless it is clearly marked as sponsored content. As travel products change, please be sure to reconfirm all details and stay up to date with current events to ensure a safe and successful trip.
---